News
Rio Ferdinand is helping change young lives with community programmes in Oldham and Salford
The Rio Ferdinand Foundation continues to do important work in local communities down south and up here in the North.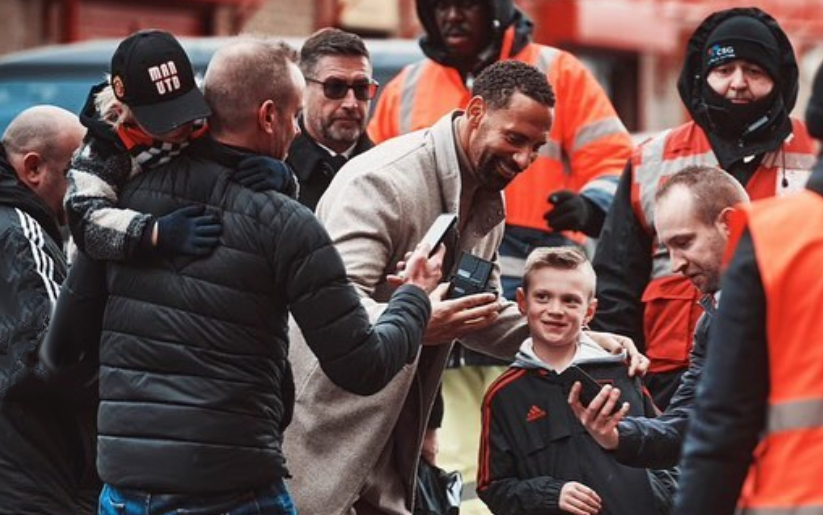 Ex-Manchester United and England defender Rio Ferdinand and his foundation's wonderful work is helping better the lives of young people in Oldham, Salford and across Manchester as a whole.
Over the past year, the Rio Ferdinand Foundation and The Guinness Partnership have been putting together a vital social initiative aimed at providing opportunities and resources to young people across Greater Manchester, helping them develop their skills and aspirations for future working life.
Now, after a hugely successful 12-month campaign, their skills and progression community programme, participants are well and truly starting to feel the impact, with 90% of those taking part now stating that they are enjoying a clear idea and focus on what they want to do for a career.
It may have be thriving in Salford and Oldham at the moment, but given the benefit the scheme has already had — not to mention the ambition the Rio Ferdinand Foundation has shown around various areas of the UK since being set up in 2012 — we can only see this spreading further across the region.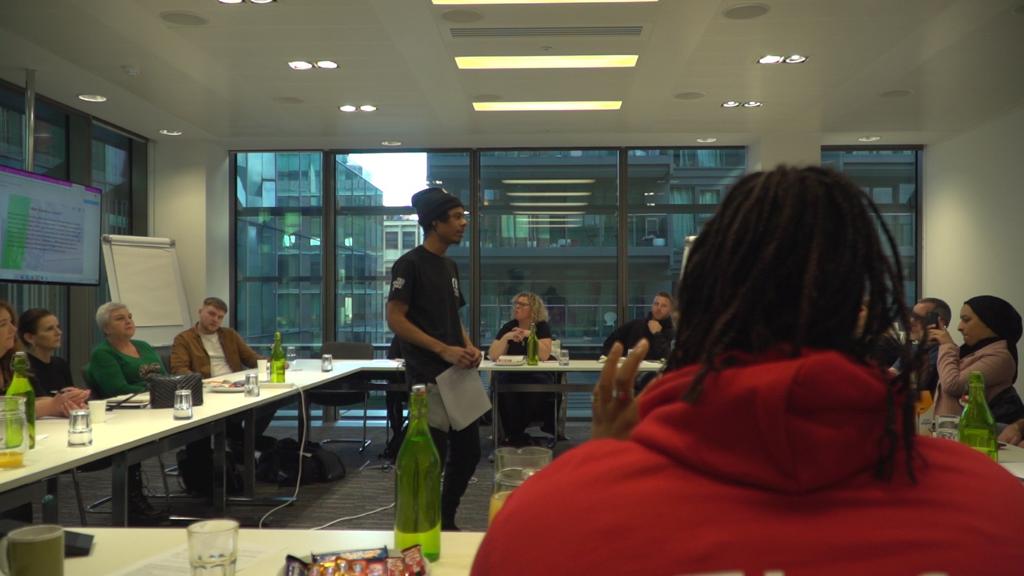 The skills-based initiative engages young people aged under 25 years old and living in Guinness homes in a six-month skills-based programme which has been up and running in the two Manc boroughs, as well as the London boroughs of Southwark and Lambeth, since March 2022.
Young people from both Oldham and Salford take part in a weekly schedule of activities designed to tackle youth unemployment, including digital media training (photography, product design, filmmaking, podcasting), building and construction, CV workshops, mock interviews and more.
Not only do these shadowing opportunities garner confidence and raise aspirations among other young people in the local community, but they also help directly develop their employability skills via mentoring.
For instance, Matthew, 19 from Royton in Oldham, completed the programme and then was supported to apply to the Guinness Aspire Awards to request funding to purchase camera and lighting equipment to help him start a small local photography business. Quality stuff.
Read more:
Matt says that the scheme "has been an amazing opportunity and has given [him] a chance to get back on the right path… I know what I want to do now and can't wait to start… I would recommend that other people in my position get involved with it in the future."
As well as markedly increasing participants health and well-being, all 100% of those involved across Salford and Oldham reported feeling more confident, with many now enjoying opportunities with the Rio Ferdinand Foundation's partners such as Warner Music, Kiss FM, The Jockey Club and the Gym Group.
Speaking on the programme's success, Rio himself said in a statement: "The Foundation is committed to working with young people at the heart of their communities to offer support, training, and opportunities to those that need it… engaging with the Guinness Partnership has provided a great boost to our reach and our work".
Well in, Rio. Thankfully, he isn't the only ex-Manchester-based footballer still trying to make a difference in the local community either:
For all the latest news, events and goings on in Greater Manchester, subscribe to The Manc newsletter HERE.
Featured Image — Supplied/Rio Ferdinand (via Instagram)