News
Brewing masters Seven Bro7hers to merge with Four Sis4ers Distillery
Seven Bro7hers + Four Sis4ers = E1even S1blings?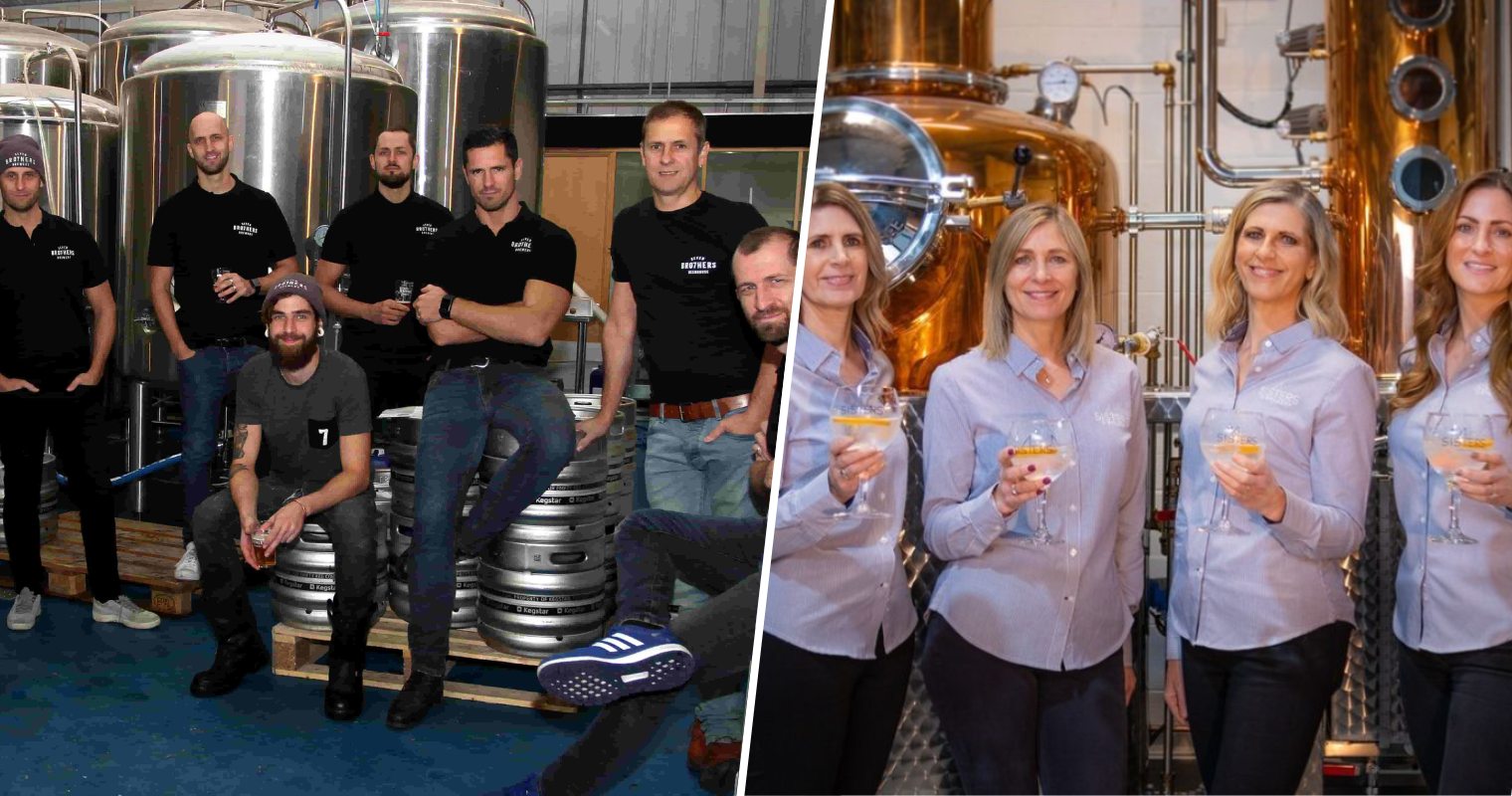 Local brewers Seven Bro7hers and gin distillery Four Sis4ers are set to merge to form one big Salfordian alcohol outfit. You love to see it.
With Seven Bros already being a household name, operating out of four locations in Manchester alone, not to mention more and more sites opening up across the country and their beloved beers stocked in ASDA, Morrisons, Co-op, Booths and soon Aldi too, the brand just keeps getting bigger.
Now, the next step in that development will see the McAvoy brothers link up with their real-life sisters and their aptly named company, FOUR SIS4ERS Distillery, to form one big happy family business.
While many aware of the two companies' connection always wondered whether it would happen, this link-up will finally put all 11 McAvoy siblings under one commercial roof, allowing customers and consumers access to a 'one stop' shop for craft beer, gin, rum and who knows what in the future.
The takeover will see a rebrand of the craft gin distillery aimed at bringing the portfolio in line with the brother's lucrative core beers, targeting grocery buyers and convenience stores.
Inspired by their father's home-brewing legacy, the company was founded in 2014 by the seven McAvoy brothers themselves: Guy, Keith, Luke, Daniel, Nathan, Kit, and Greg.
Following their success, the McAvoy sisters Kerry Collins, Hayley Robinson, Kate Haslam, and Lucy White then decided they wanted in on the action and launched SIS4ERS Distillery back in 2018.
With their own reputation growing exponentially, it seemed only natural to bring them on board. The merger will make SEVEN BRO7HERS BREWING CO the largest alcohol family in the industry. Try 55 direct relatives. Absolutely massive.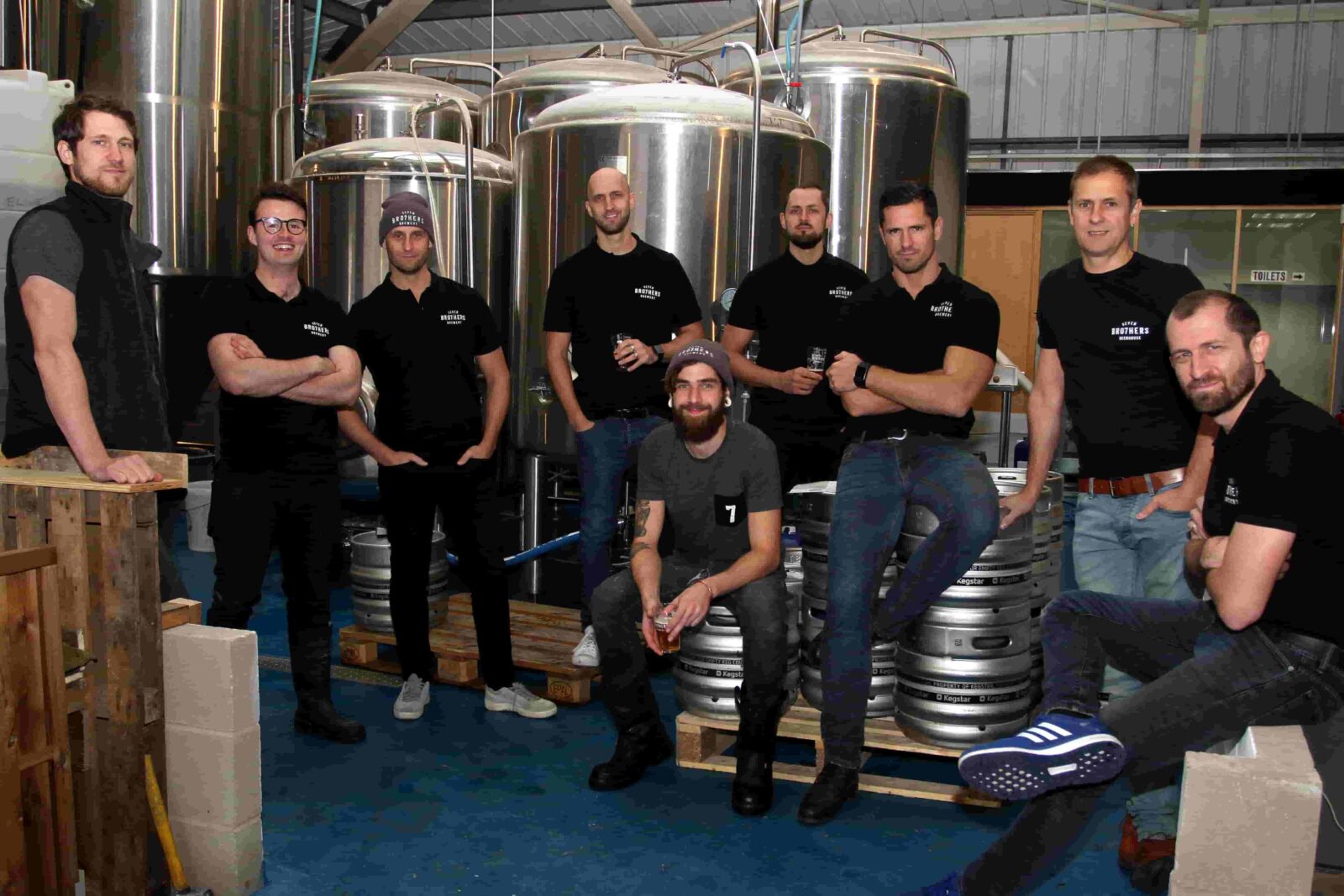 Keith McAvoy, CEO of Seven Bro7hers said: "Our sisters have built a brilliant portfolio of delicious, unique gins and rums unlike others in the marketplace. We believe with the right branding strategy and access to our fantastic network, we'll be able to grow the business and get the products in front of new buyers.
"We are excited to be under one roof. Family is the foundation of our business, so it is fantastic to bring the sisters into our fold. Now you really can #jointhefamily, drink and serve the full family collection of amazing beers and spirits."
Lucy White of SIS4ERS DISTILLERY, said: "The merger feels like a natural progression for our business. The brothers have had great success taking the brewery from in-house webshop to store and we can't wait to see where that wealth of experience takes the FOUR SIS4ERS brand."
Read more:
SEVEN BRO7HERS currently run successful beer houses in Middlewood Locks, MediaCityUK, Ancoats and, of course, their HQ, taproom and brewery in the heart of Salford.
Always looking to grow their portfolio — as exampled by the Four Sis4ers merger — they also opened their partnership bar at Manchester Airport's new T2 Departure Lounge in July 2020, before planting their first flag on the rest of the UK in May 2021 with their new Beerhouse in the heart of Liverpool.
Together with the help of their sisters, who have already seen their success not only in day-to-day sales but with hosting gin tours and tastings, as well as bookable event spaces, the sky is the limit for the McAvoy family.
Dad would be proud.
For all the latest news, events and goings on in Greater Manchester, subscribe to The Manc newsletter HERE.
Featured Image — SEVEN BRO7HERS/FOUR SIS4ERS DISTILLERY (via Instagram)