Sport
Andy Murray's five-set victory in the opening round of the Australian Open was immense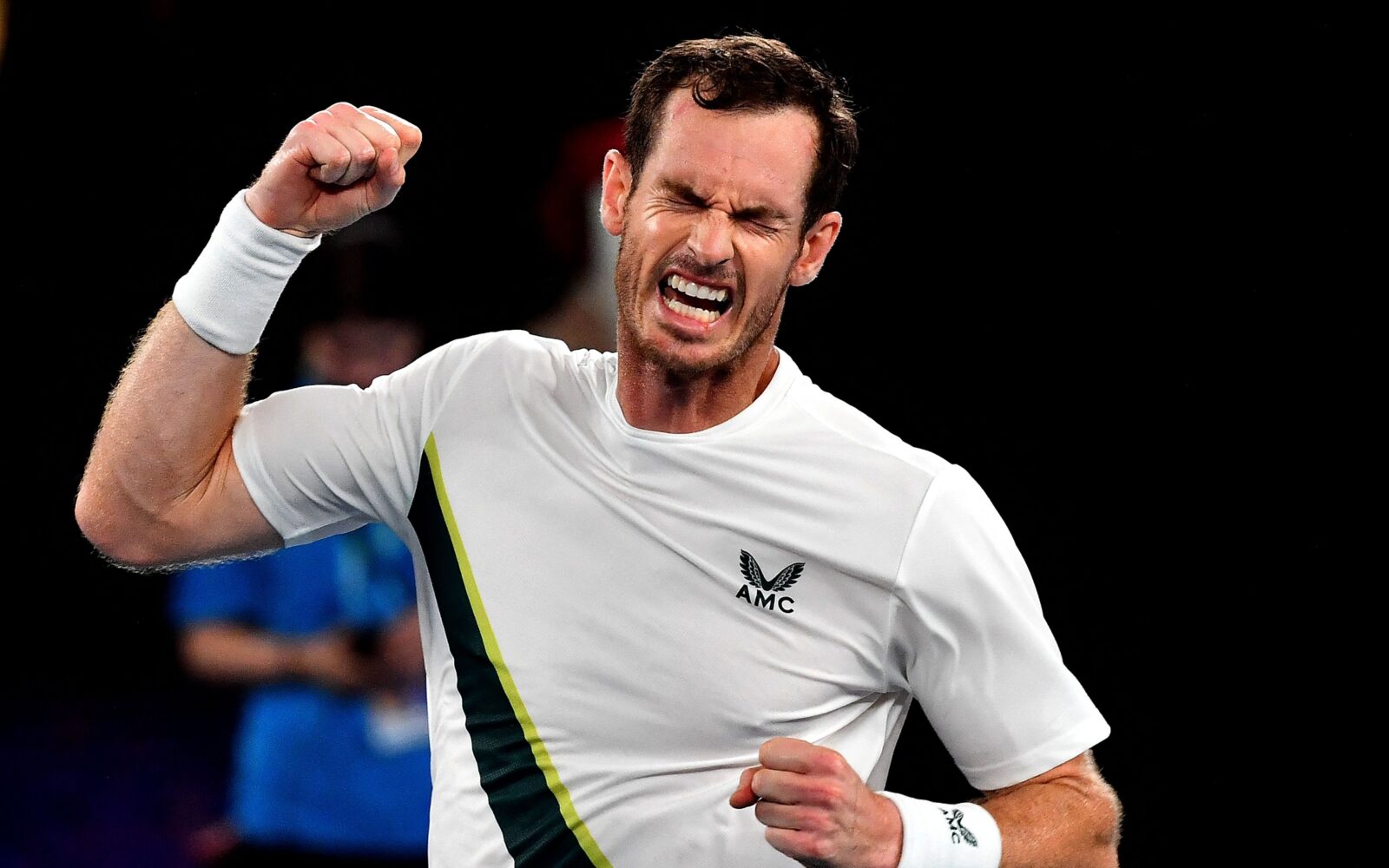 Andy Murray has advanced into the next round of the Australian Open after an epic five-set battle over number 13 seed Matteo Berrettini.
The Scottish tennis star and world number 66 has been somewhat on the periphery of the sport for the past few years due to recurring injury problems but is eyeing up a comeback on this year's tour, with an opening victory against last year's semi-finalist going some way to putting a marker down.
It took the 35-year-old nearly five whole hours to see off his opponent, going on to win the match 6-3, 6-3, 4-6, 6-7(7), 7-6(10-6), dumping out arguably one of the outside favourites for the tournament behind the likes of Novak Djokovic, who also won on his Australian Open.
As he closed out his fifth and final set with an admittedly fortunate return which just glanced the net on its way over, it was plain to see how knackered the pair of pros were, each looking visibly exasperated as they walked off the court.
Lasting more than three times longer than the average match, the Rod Laver Arena was treated to a truly arduous back and forth, with Murray dropping his third and fourth sets to push the game into a tough-going fifth-set tie-break.
With nearly a full decade between them, 26-year-old Berrettini certainly gave him a run for his money and despite commanding the opening two sets, the former world number one had to fight his way back in, managing to keep enough of a foothold to stay in the contest.
Impressive points like this certainly helped. Talk about rolling back the years.
Murray took to Twitter shortly after the gruelling ordeal, writing: "Thanks to everyone for all the kind messages. We left it all out there. Hope you enjoyed the show."
Not only was this his first win against a top 20 opponent in almost six years — the previous coming against then-number nine-ranked Kei Nishikori in the quarterfinals of the French Open — it was also his biggest scalps since his two hip surgeries.
Looking back to 2019, Murray recently admitted that he was close to calling it quits altogether and is still "one big injury away from retirement", joking that his diving volley during Tuesday's match might not have been the best idea either. Nevertheless, the British hopeful clearly isn't going down without a fight.
Now with a metal hip following his most recent 'resurfacing' surgery, not to mention being strapped in ankle supports, Murray cut a shade of the bionic man at times but admitted that he was "unbelievably proud" of his comeback following so many injuries.
He went on to confess that he's questioned himself in recent years, adding that "there's certainly a lot of people questioned [his] ability" and "whether [he] could still perform at the biggest events and the biggest matches".
However, he ultimately conceded and gave himself a rare pat on the back while speaking to reporters: "I was impressed with myself, which again is not something I often do. I'm hard on myself usually."
Against all odds, he continues to fight his way back onto the court no matter the physical obstacles; a graceful Berrettini went so far as to call him a "gladiator".
Read more:
The UK roster is already one lighter in the Open after Emma Raducanu sadly existed the ASB Classic in New Zealand with yet another injury of her own, so those watching at home will be hoping their five-time runner-up goes far again this year.
Murray will face either Thanasi Kokkinakis or Fabio Fognini in the second round and has certainly got a few more supporters behind him following his early heroics.
He was also praised for cleaning up the court before he left for the day.
You're a good egg, Andy.
For all the latest news, events and goings on in Greater Manchester, subscribe to The Manc newsletter HERE.
Featured Image — Roland-Garros (via Twitter)/Australian Open (via IG)