Sport
Bury FC and Bury AFC vote to merge with football set to return to Gigg Lane
It's a decision that feels like the right move for everyone involved and a brilliant step forward for the town.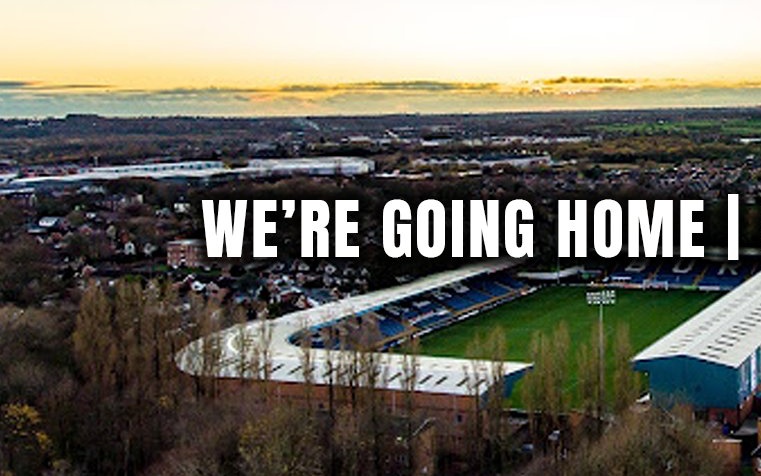 After four years apart, Bury FC and Bury AFC are finally set to be reunited after the vote to merge the two clubs officially passed on Friday 5, May.
Despite a merger vote failing to meet the requirements back in October, members of both Bury FC Supporters' Society and phoenix club, Bury AFC, have finally agreed to bring the two organisations back together under the original club's name and return to their historic Gigg Lane stadium from next season.
The vote passed with over 97% of participants voting to amalgamate; the same amount insisted that the club return to Gigg Lane for their home games and a further 92% agreed that they would once again be called Bury Football Club, pending full confirmation by the FA.
That's right, The Shakers are coming home.
Bury FC were expelled from the English Football League (EFL) after 125 years back in 2019 following their inability to pay off significant debts and in the wake of a failed takeover bid — one of several clubs who faced the chop around that time in the North West, specifically.
Although many passionate Shakers went on to form Bury AFC, the club still maintained its original name and trading rights, with supporters even managing to bring Gigg Lane under fan ownership back in February 2022.
Now, though, with the merger finally greenlit and the two clubs becoming one after what has been described as "four years of hell", they will be able to receive levelling up funds from the local council and the government — an estimated total of £1.3 million, in fact.
The club, once again set to compete as Bury FC, will take AFC's existing spot in the North West Counties Football League Premier Division (the ninth-tier in the English football pyramid) and are looking to rebuild their club from scratch, with some of the levelling up money even allocated to renovate their home ground.
Read more:
Speaking after the successful merger, Bury FC issued a heartfelt statement to the fans, declaring that "it means so much" to see the vote pass "after all the hurt since 2019…"
"We are grateful for the way you, the footballing world supported us through the difficult years, and now equally thankful for your words of support and celebration on our comeback. We hope you will continue to follow our journey…
"Thank you to all the #Shakers fans who have worked so hard and never given up. The comeback story of a lifetime starts NOW.
Happy to have you back, boys, and we look forward to seeing you back out on the pitch for the 2023/24 season!
For all the latest news, events and goings on in Greater Manchester, subscribe to The Manc newsletter HERE.
Featured Image — Bury FC (via Twitter)/David Dixon (via Geograph)