Sport
Classic Football Shirts' World Cup room is a thing of absolute beauty
This year's England kits might be 50/50 but virtually every shirt in this gaff is a work of art.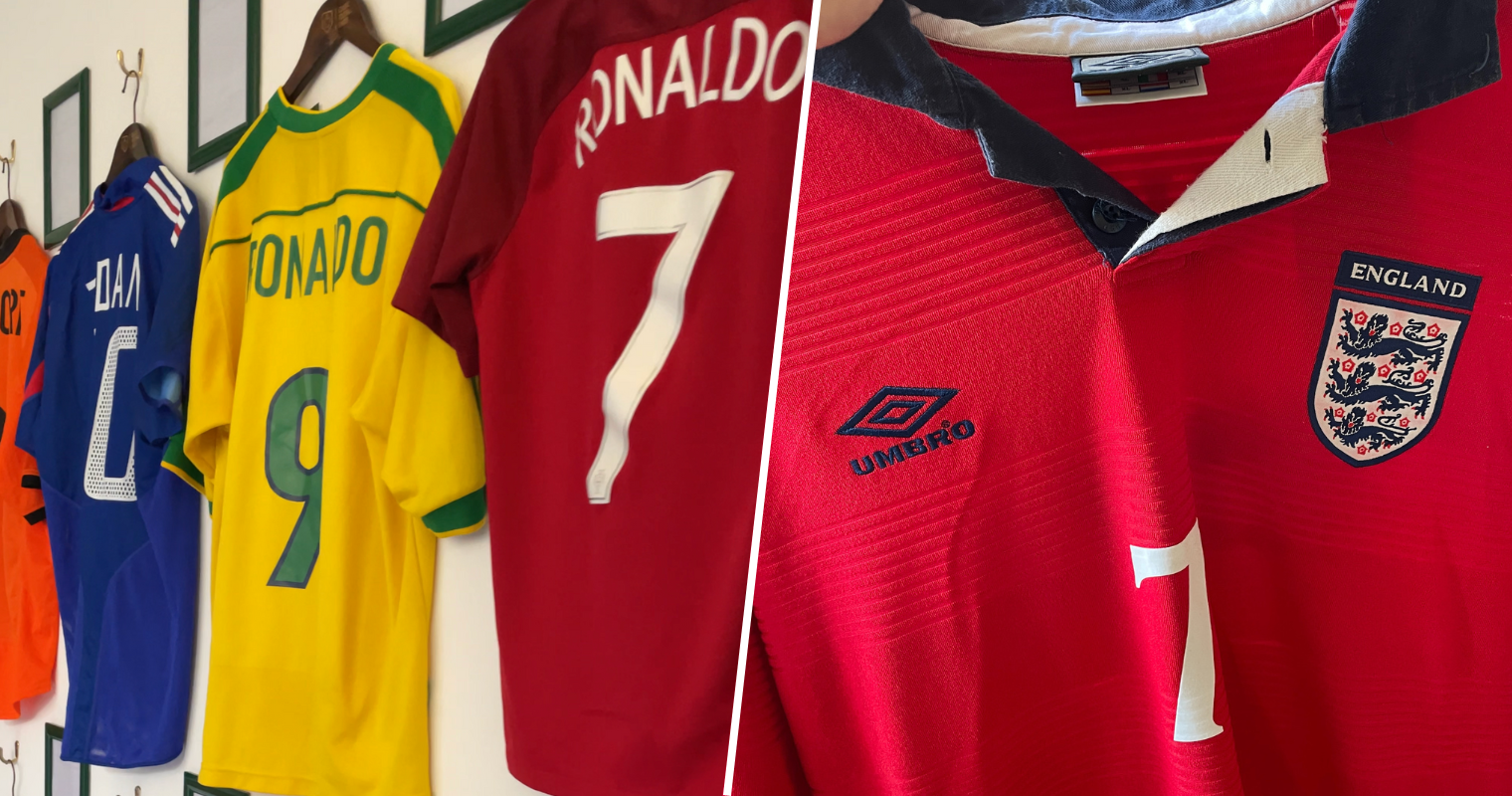 The 2022 World Cup is just around the corner and we couldn't help but get ourselves wrapped up in the history of tournaments gone by, so we decided to wander over to Classic Football Shirts.
Having transformed what use to be their dedicated room for Man United and City kits into a celebration of the greatest shirts throughout the last few decades of international football, we were swimming in nostalgia and, to quote Jose Mourinho, "football 'eritage".
Opening up in Manchester back in 2006, Classic Football Shirts (CFS) has gone from strength to strength, expanding from their original HQ on Edwin Road near the Etihad to stores along Deansgate and in London, as well as purchasing a massive warehouse space in Hyde just a couple of years ago.
Now, ahead of the admittedly controversial Qatar World Cup, these lot have instead decided to focus on only the very best memories from previous tournaments — Euros included, of course — and nothing evokes the memory of those special summers more than the kits that went with them.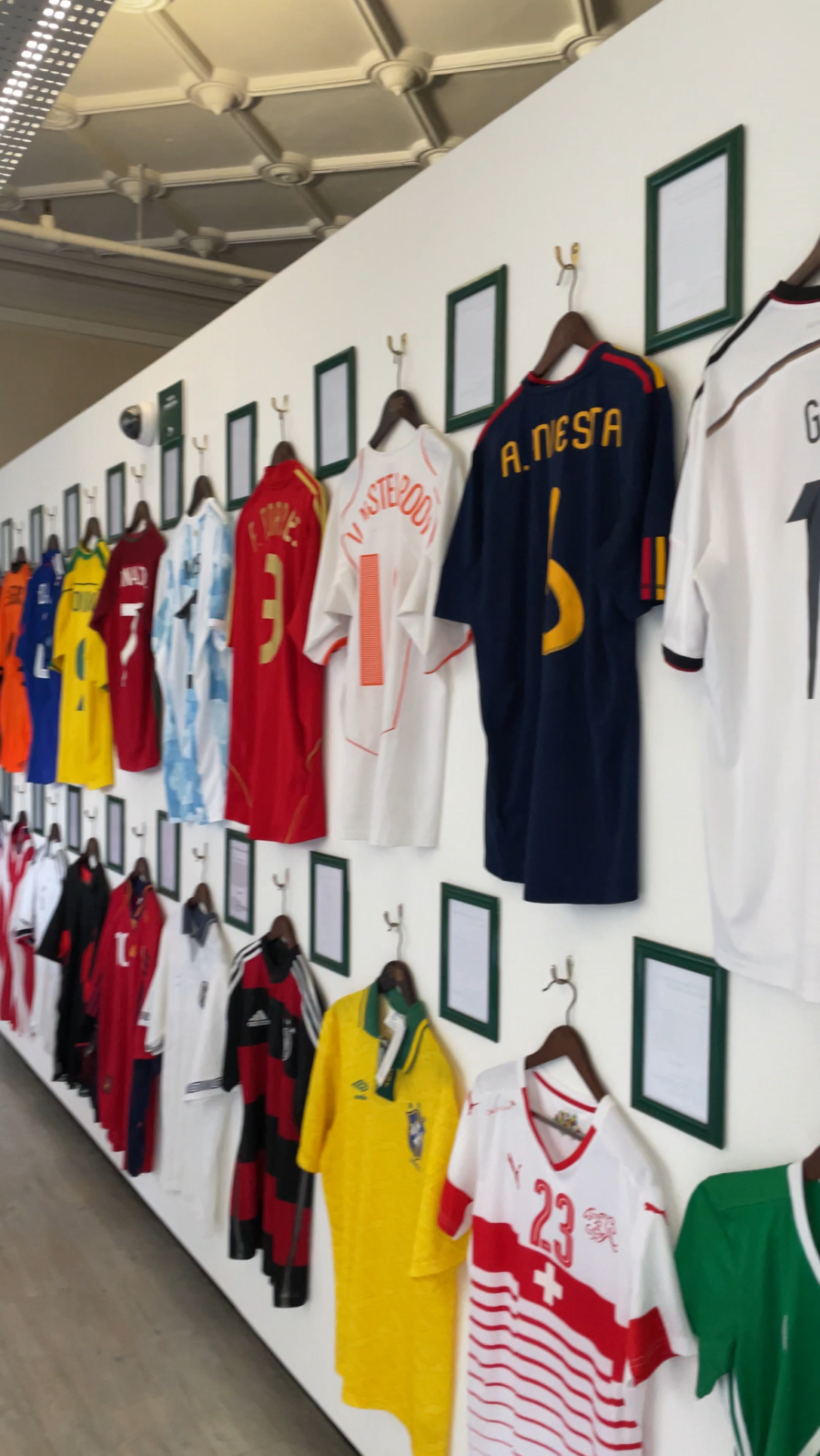 They have obviously set a good chunk of space aside for vintage shirts from the UK as well, celebrating years of both English and Welsh footy history as the only two British teams to have qualified for this year's World Cup.
This year's England kits may have divided opinions — especially when it comes to the price — but as with most of the shirts in this place, we'd seriously consider taking out a loan to buy out the whole shop.
From spotlighting match-worn shirts by the likes of Beckham and Bale, to showing off some of the most legendary jerseys throughout the years, this room is a real blast from the past.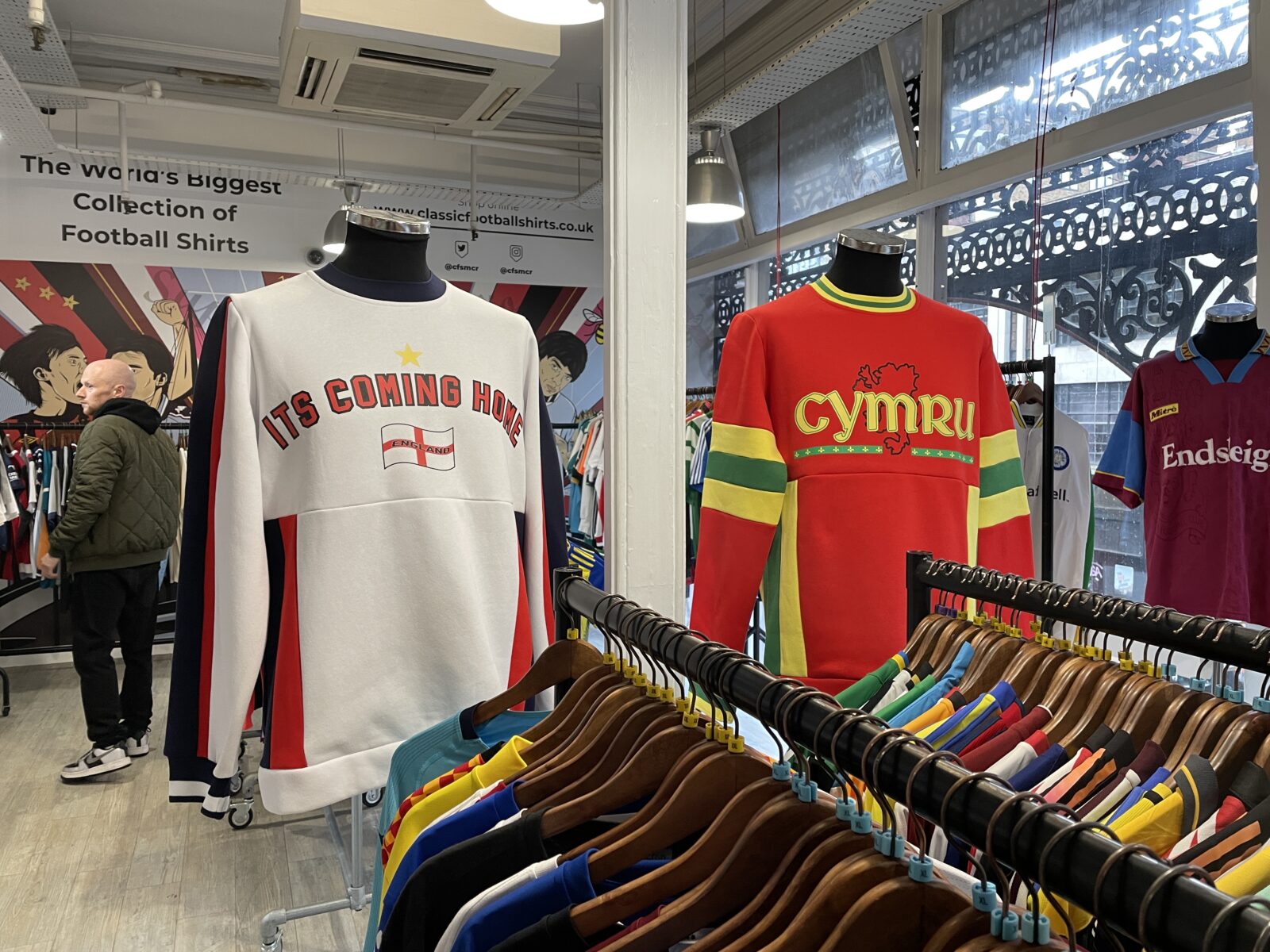 Another aspect we loved was CFS' custom-made bomber jackets inspired by some of the most iconic footballing nations from around the world.
Each design features bespoke artwork and lettering embossed on the back, all made with high-quality materials and available in a variety of colours. You know it's a good bit of fashion when you can feel the weight of it.
You'll probably see the staff wearing them around the place. Lucky sods.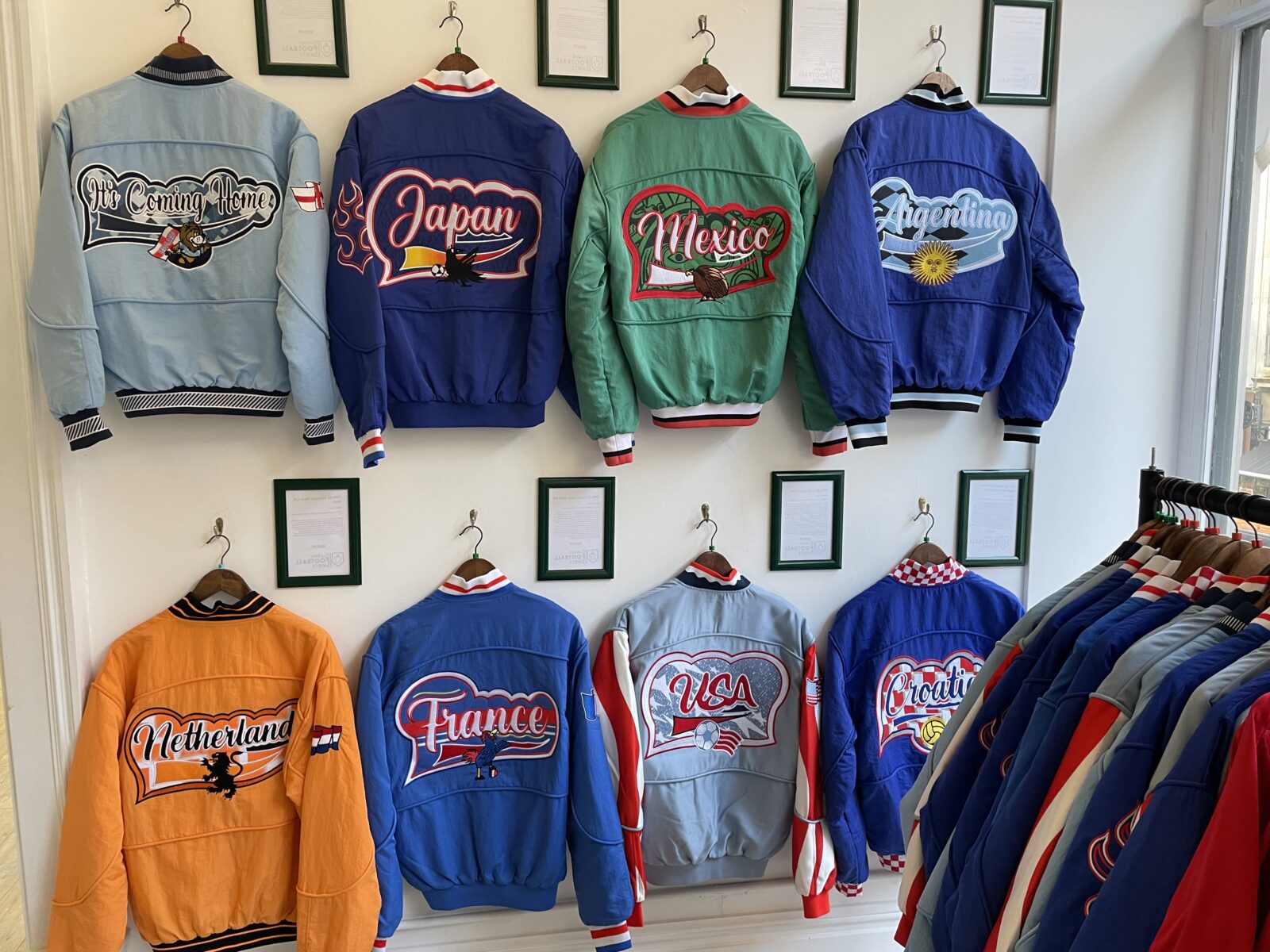 CFS is practically an institution at this point and has not only provided a home to more than 500,000 retro football shirts but has also helped rejuvenate the world of football fashion.
While sports fashion is still as commonplace as ever, the popularity of vintage shirts like the ones on show in CFS' Manchester store has seen a real resurgence in the past few years.
Whether it's popping up in the National Football Museum or teaming up with BT Sport for their 'What I Wore' series, the company has rendered looking through old footy kits virtually the same as admiring a piece of art.
They even recently popped up in the brand new fan park at the Love Factory near Manchester Victoria and will be showcasing their World Cup exhibition throughout the tournament.
Read more:
lf you're looking to get yourself in the mood for this particularly unique winter tournament, we'd highly recommend heading on over for a look.
Moreover, if you're still trying to figure out where to watch the World Cup in Manchester this year, we've put together a list detailing some of the best venues screening the games in town.
You're welcome.
For all the latest news, events and goings on in Greater Manchester, subscribe to The Manc newsletter HERE.
Featured Image — The Manc Group/Classic Football Shirts