Sport
Jack Grealish donates £5,000 to student with leukaemia, Dylan Lamb, given just 'weeks to live'
Dylan sadly doesn't have much time left but is still fighting. Let's help spread the word.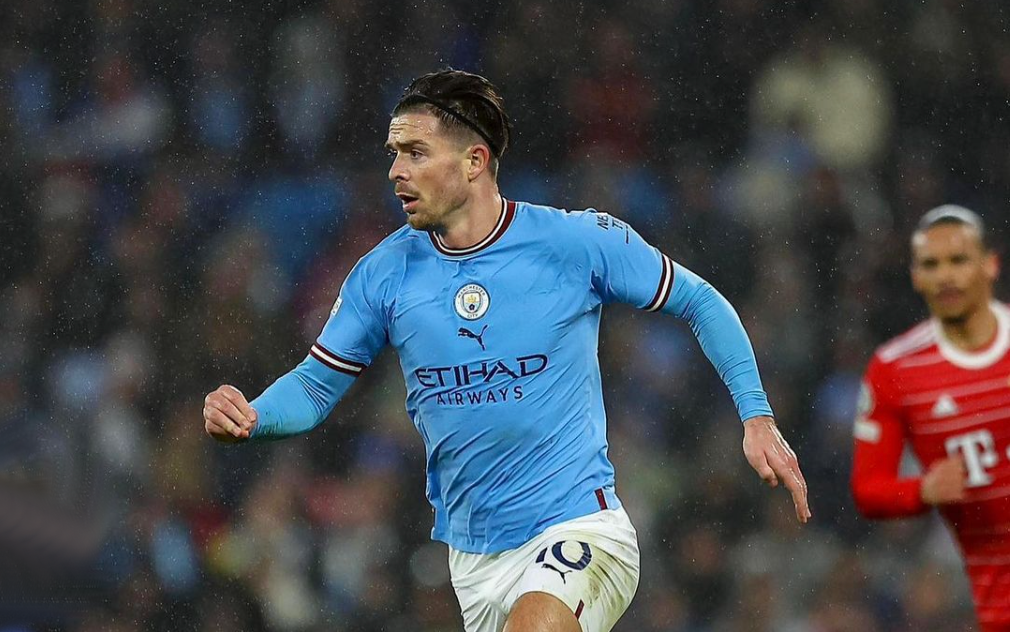 Manchester City's Jack Grealish has continued his habit of reaching out to those in need by donating £5,000 to a student with leukaemia who has sadly been given just "weeks to live".
20-year-old Dylan Lamb from Staffordshire was tragically diagnosed with Precursor T-cell Acute Lymphoblastic Leukaemia in April last year after returning home from university with complaints of lower back pain and concerning test results went on to return an "extremely high white blood cell count".
Despite being told he was in remission in July 2022 after "intense combination chemotherapy", nine months on from his recovery and having somehow managed to endure countless treatments, a stem cell transplant and passed his uni exams, he was informed the leukaemia had returned in the last few weeks.
Now, after being given the heartbreaking news that the aggressive form of cancer means "he will not have years, we are talking weeks, his family are hoping to raise £500,000 to send Dylan to America for a clinical trial in a last-ditch attempt at potentially life-saving treatment.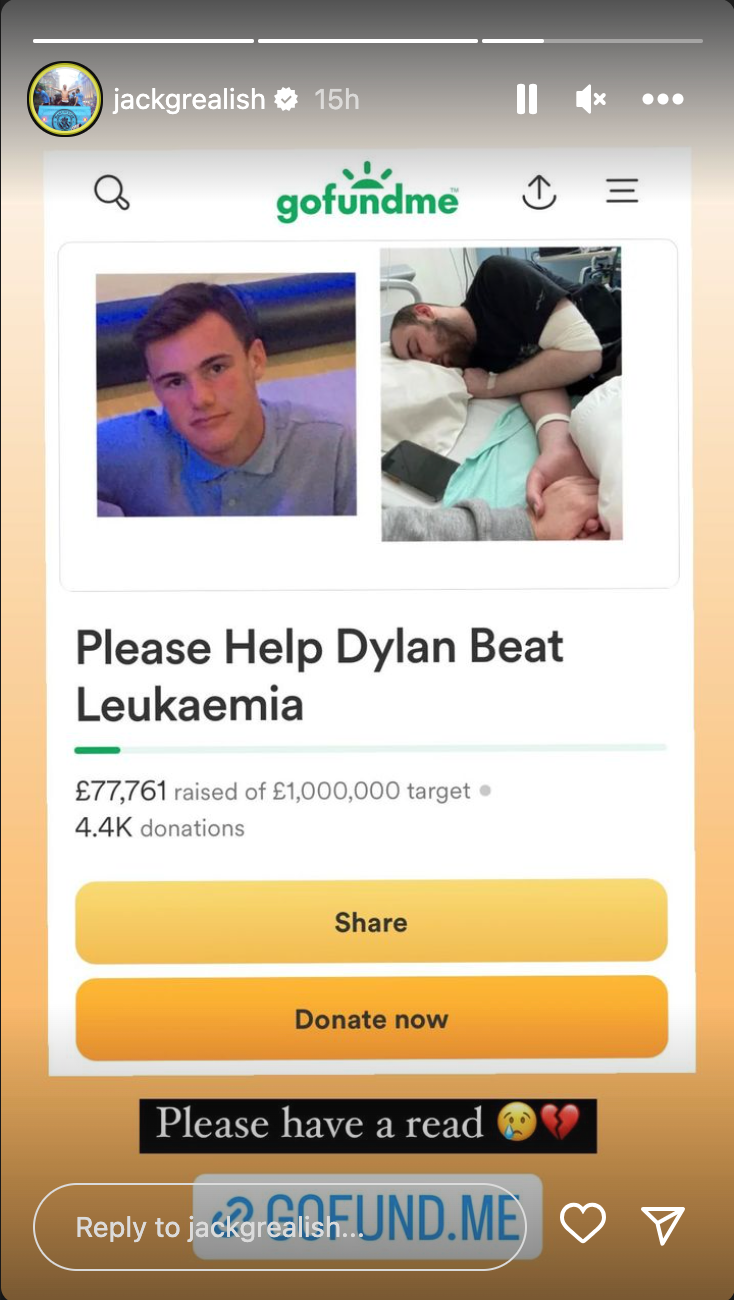 Having come across the fundraiser set up by Dylan's mum Kim and his auntie, Kelly Payne, Grealish didn't hesitate in donating a whopping £5k to the cause to get the ball rolling even faster.
Moreover, after sharing the GoFundMe page on his Instagram story, awareness surrounding Dylan's battle with leukaemia has increased exponentially and more and more people are not donating to help his family raise the money for his treatment.
After the 26-year-old City and England star shared his story, Dylan's fundraiser has now reached over £93,000 — nearly a fifth of the minimum target — with more than 5,100 people generously donating to the page. You're all legends, every single one of you.
This, of course, isn't the first time the Brummy has made a wholesome gesture; in fact, in the past two months alone, 'Super Jack' sent a signed shirt and letter written in braille to a visually impaired fan and back in May he put money towards the funeral of an Aston Villa supporter who tragically passed.
Read more:
As for Dylan, although his family are urging people to keep donating, they said they "cannot even begin to express enough our gratitude for all the donations, shares, and messages of support (the messages really are helping us to stay positive)…
"Please, please, please keep pushing and sharing to help get Dylan the treatment he needs and deserves. He has fought so long and hard, let's carry him the rest of the way. Much love!"
You can do your bit by donating to Dylan's GoFundMe HERE and, hopefully, his family will reach their target in time to give him one last fighting chance.
Our thoughts are with his friends and family at this time and we're all behind you, Dylan — get well soon.
For all the latest news, events and goings on in Greater Manchester, subscribe to The Manc newsletter HERE.
Featured Image — GoFundMe/Jack Grealish (via Instagram)