Trending
Jack Grealish sends signed shirt and letter written in braille to young visually impaired fan
"It's so nice to see how inclusive and kind Jack and Manchester City can be."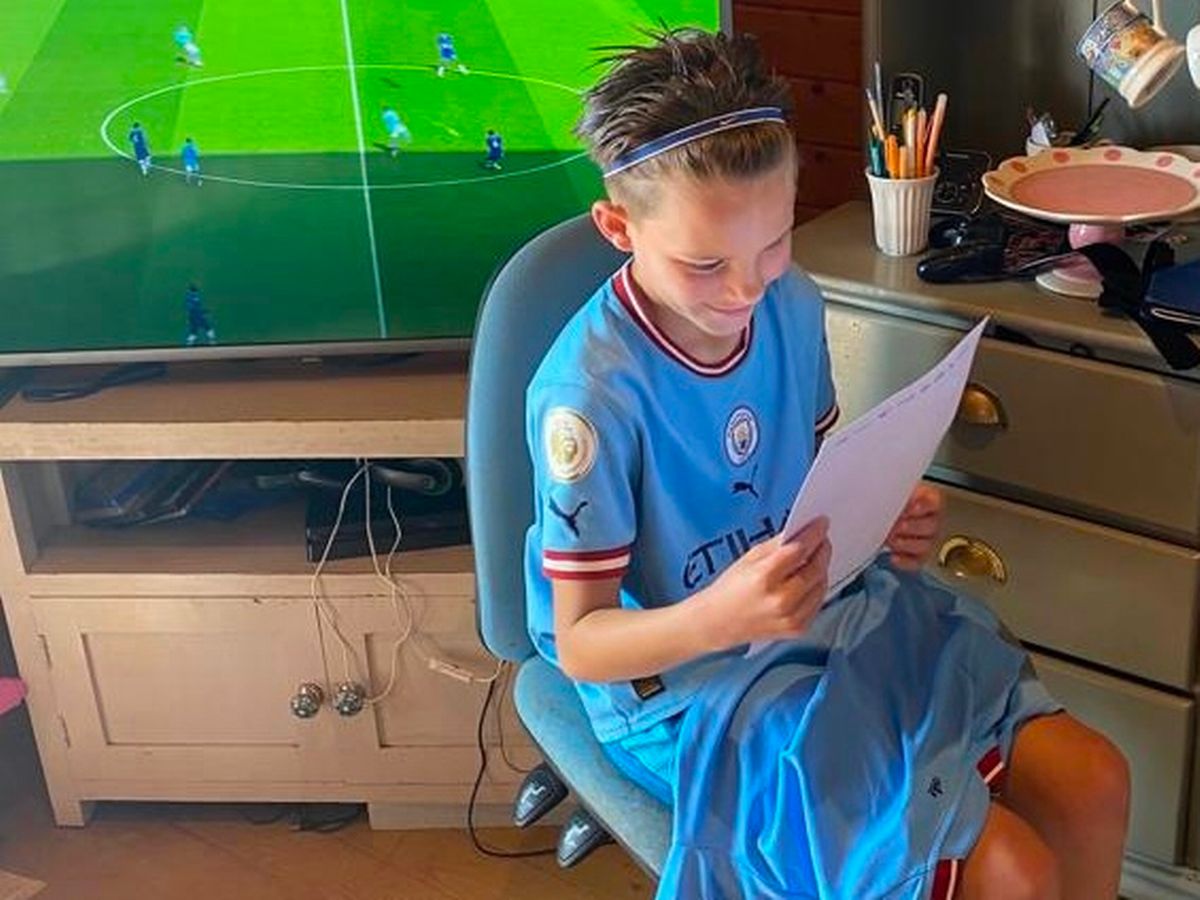 Jack Grealish has surprised a young visually impaired fan by sending him a signed shirt and a personalised letter written in braille.
It's fair to say that the Birmingham-born footballer has had quite the eventful week.
After playing an important part in winning the Champions League to help Manchester City complete the historic treble, the 27-year-old went on to properly let his hair down and celebrate in style at the team's trophy parade, with his entertaining antics being shared all across social media, all before reporting for international duty with England only a few days later.
But even with his busy schedule, Grealish is known for always making time for his fans – as 10-year-old Ralph Mullineaux was lucky enough to find out last week.
The budding para footballer from Cornwall – who is severely visually impaired, and has recently starred in a TV advert for charity Guide Dogs – calls the Manchester City and England winger his "hero", and admits that he even regularly wears his hair scraped back in a hairband like Grealish so that he can "be just like him".
As Ralph's mum Georgina explained in a social media post, the youngster "really loves how Grealish understands disability", especially as the footballer often "celebrates" and shares how much of an inspiration his younger sister, Hollie – who has cerebral palsy – is to him.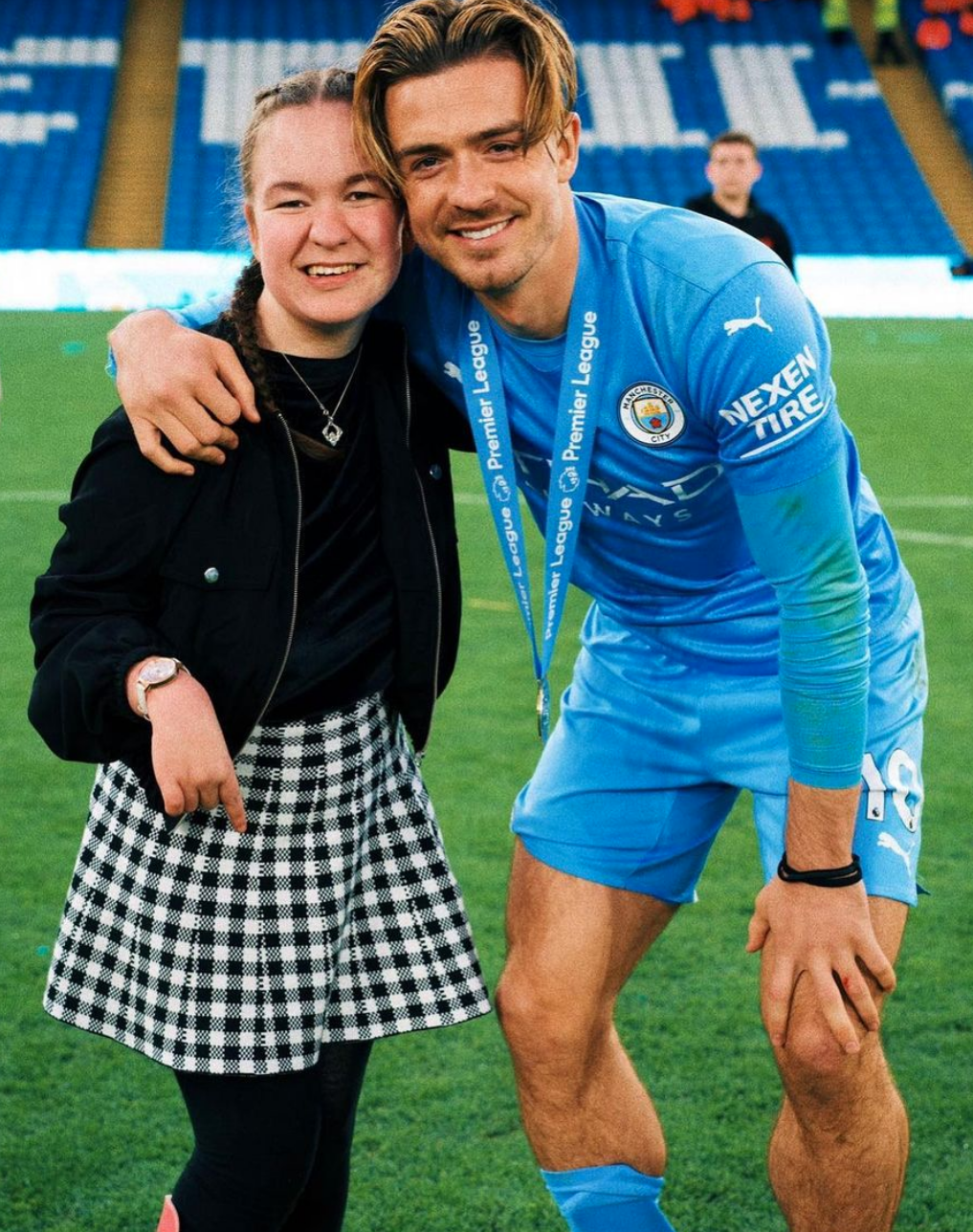 Grealish is notably an ambassador for the Special Olympics, as well as being a long-time supporter of the Saving Lives and Children in Need charities.
In a bid to let the footballer know how much of a role model he is to him and other young fans everywhere, Ralph decided to send a letter to Grealish written braille – and to his surprise, Grealish sent a personalised letter back, along with a signed Manchester City shirt.
The brilliant moment Ralph received the letter and shirt was caught on camera and shared to Instagram.
"Thank you so much to man of the moment who's sent Ralph a signed shirt and a personalised letter," Ralph's mum Georgina wrote on Instagram.
"Grealish is Ralph's hero. Ralph wears his hair like Jack so he can be just like him… Ralph sent Jack a letter in Braille telling him how much of an amazing role model he is. As Ralph has a visual impairment, he really loves how Grealish understands disability and celebrates his sister who has cerebral palsy.
"Ralph was beyond thrilled to get a reply from his favourite footballer, and for it to be in braille, is just so special.
"It's so nice to see how inclusive and kind Jack and Manchester City can be."
Read more:
It seems that the signed shirt and personalised letter from Grealish is just one of a handful of amazing things to have happened to Ralph already in 2023, as Georgina revealed that the 10-year-old has also been accepted onto the England Para Football VI Pathway programme, as well as becoming the star of a TV advert for Guide Dogs – which is a charity that has "helped him so much".
After all his achievements so far this year, Ralph's mum has admitted she is "so proud of him".
Featured Image – Ralph Mullineaux (via Instagram)