Sport
Michael Bisping announces second 'Tales From The Octagon' talk with Manc MMA star Tom Aspinall
Scottish UFC favourite Paul Craig is also joining the panel. (this article contains affiliate links)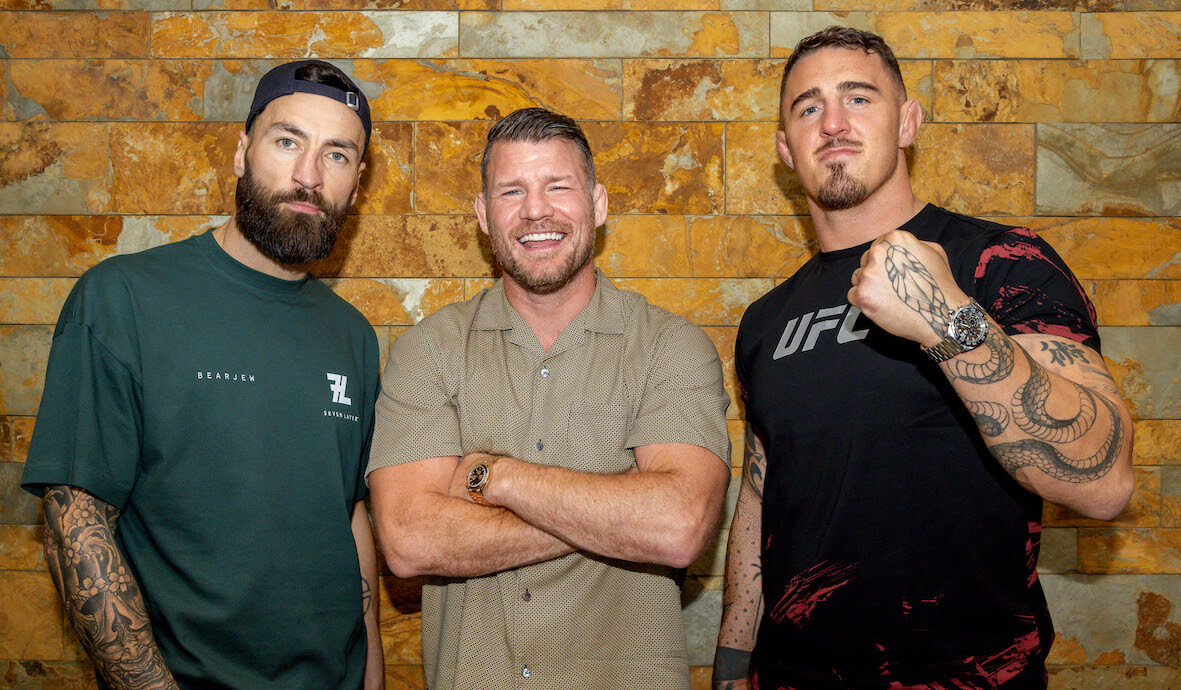 UFC legend Michael Bisping is bringing back his hugely popular Tales From The Octagon conversation series and he's bringing Manc MMA star Tom Aspinall as well as Scottish fighter Paul Craig along for the latest Manchester talk.
Following the success of his first trio of live shows back in 2021 — then marketed simply as 'An Evening with Michael Bisping' — the Lancashire-raised fighter has invited along the two fellow Northerners to make this latest event more of a discussion surrounding MMA's past, present and future.
Despite being born in Cyrpus, Bisping spent most of his life not too far down the road in Clitheroe and has spent a lot of time in Manchester, including winning multiple fights at the AO Arena and even meeting his wife, so there was never any question he'd be bringing the tour back to his second home.
Hosting just two shows this time, one at London's Indigo at the O2 and the other at the Manchester Apollo, the talk promises stories spanning years inside the Octagon as well as the 44-year-old's time commentating cage-side since retiring back in 2018.
The second Tales From The Octagon live show will also see the special guests chipping in with plenty of their own "wonderful, hilarious" and exclusive "behind-the-scenes stories" and they provide their own take on the MMA scene at large of today.
Craig, a former light heavyweight champion and Aspinall, a Salford-born heavyweight currently ranked fourth overall in the UFC, will both be joining the expert panel across the two dates this winter, bringing their own funny anecdotes, personal stories and unique takes on their careers and the sport as a whole.

Best of all, like sitting down to watch with a mate who also happens to be a vastly knowledgeable fight fan, Bisping style on stage draws both casual and new fans with the open, informal style, whilst still making sure to entertain the hardcore followers of the sport.
With Aspinall being not only a local lad but one of the UFC rising stars and next in line for a heavyweight, we're also looking forward to hearing his thoughts on how fast-growing career. Here is Bisping speaking on just how excited he is by the 30-year-old fighter:
Read more:
Speaking ahead of the two new shows, Bisping said: "The last tour in the UK was epic, I was overwhelmed by the turnout and reaction of my fans old and new. I can't wait to come back later this year with a new show and with Tom and Paul in tow."
Given the popularity of these three and the fact the previous tour went down a treat, it's fair to say seats to sit in on this conversation are going to go fast.
Now branching into acting, running a successful podcast and YouTube channel, not to mention a Sunday Times and Amazon Best Seller thanks to his 2019 autobiography, Quitters Never Wins, you're getting a real value-for-money showing.
The Tales From The Octagon 2 talk in Manchester takes place on 16 December; tickets start from just £28.50 and you can secure yours HERE.
For all the latest news, events and goings on in Greater Manchester, subscribe to The Manc newsletter HERE.
Featured Image — Supplied/Michael Bisping/Tom Aspinall/Paul Craig (via Instagram)