Sport
Roy Keane rips off his shirt after scoring the winner in a kickabout against Micah Richards
As hilarious as it sounds.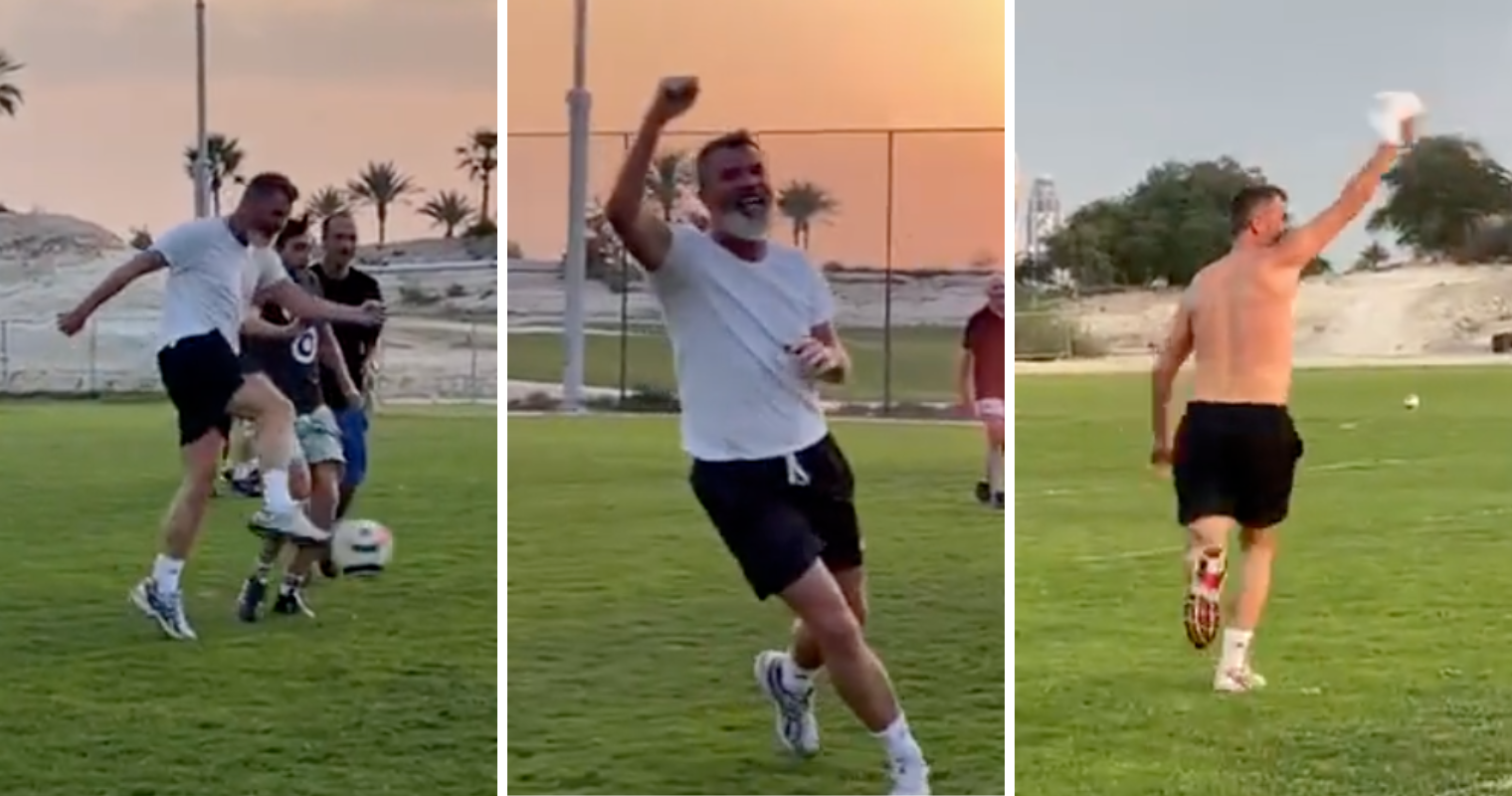 We didn't expect to see Roy Keane taking off his shirt whilst celebrating the winner in a meaningless kickabout with his co-workers today, but here we are.
That's right, the famously grumpy, no-nonsense Irishman and his ITV colleagues decided to have a day off from their World Cup coverage before the quarter-finals and Keane looked to get a bit carried away.
Showing that he's still got it on the pitch by setting up his teammate with a lovely chipped ball over the top, the keeper does well to save the first attempt, but it's not enough to stop the Manchester United legend from swallowing up the second ball. And then comes the celebration…
Even Sky Sports couldn't help but chime in with a comedic crossover.
The pass. The absolutely scuffed finish. The celebration. Priceless.
We half expected him to jump in that bin at one point.
Read more:
As you can see, the best part of all is that the deflected and seemingly game-winning strike came against none other than regular punditry partner, Micah Richards.
Beyond their obvious bromance on and off-camera over recent years, we're sure this moment isn't one the 51-year-old will let his co-worker live down easily, as these two still love to wind each other up on a regular basis.
May we present exhibit B:
Despite his reputation and long-established outward image of being the unshakeable hard nut, born frowning, Richards seems to have helped him come out of his shell in recent years.
Rather fittingly, we especially enjoyed their 'Driving Home for Christmas' series on YouTube.
Moreover, while Keano has always been a comedic character thanks to his ever-hilarious reactions to modern football in the studio and so on, it's always nice to see him actually joining in with the laugh.
For all the latest news, events and goings on in Greater Manchester, subscribe to The Manc newsletter HERE.
Featured Image — ITV Sport (via Twitter)