Style
The Manchester fashion brand born in lockdown is launching a second collection
This Manchester-based independent clothing brand has launched its anticipated 'Wildflowers' collection ahead of autumn.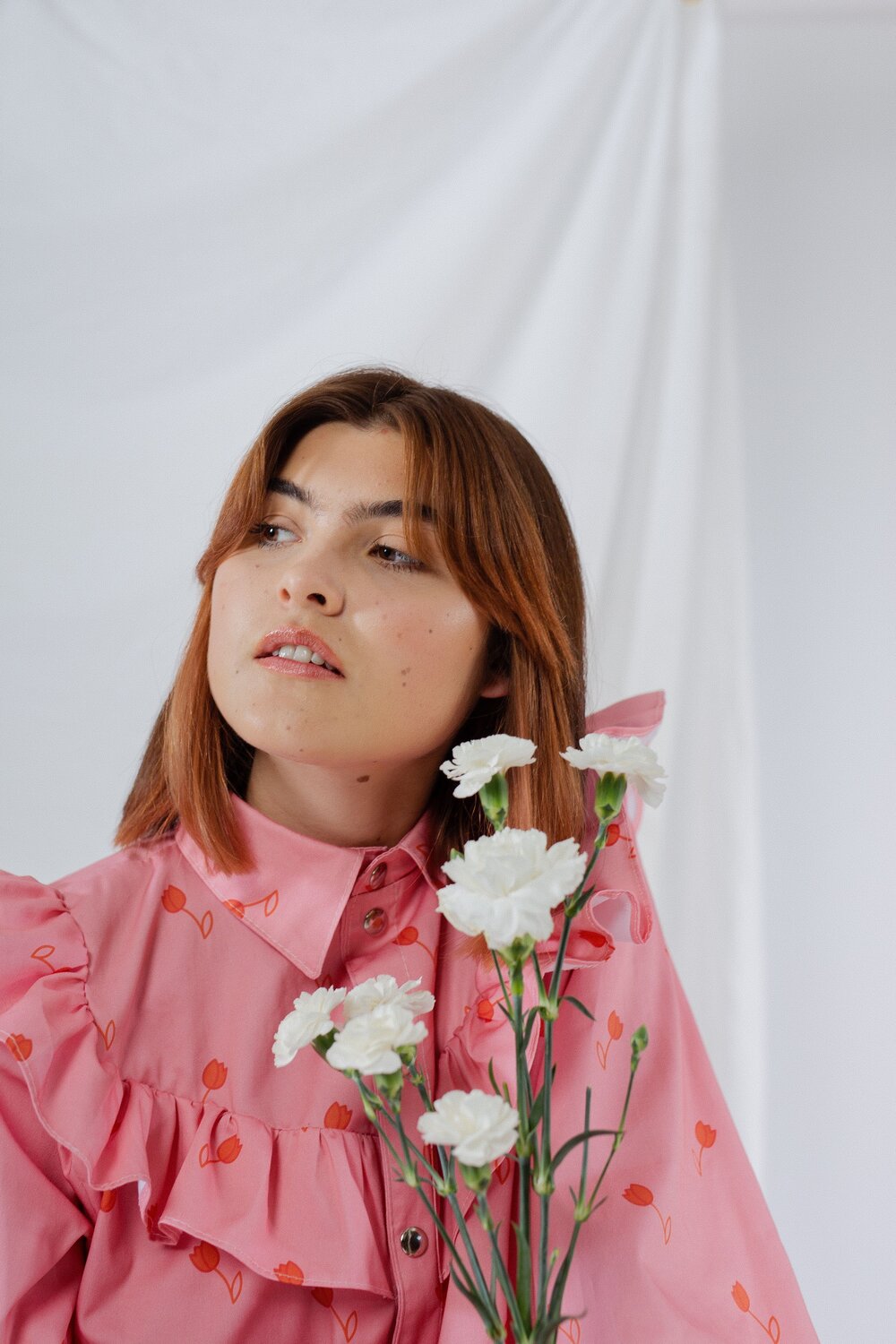 Grey Milk, the Manchester-based independent clothing brand born in lockdown, has launched a second collection just in time for autumn.
After the overwhelming success of Grey Milk's first collection (which appeared in quarantine), the brand has amassed 17.5k followers on Instagram; creating great anticipation for a new range.
The brand has become known for its retro designs and girly prints – and Grey Milk's second set has officially been confirmed as the 'Wildflowers' collection.
"I didn't expect at all the first range to blow up the way it did" says Gwen, who singlehandedly runs Grey Milk.
But whilst the success was rewarding, she was also worried that it may be a one-off due to more people being active online during the lockdown.
When creating the second range, Gwen continued with the brand's iconic girly prints and retro designs. She also decided to play with some new colour palettes and made the iconic milk carton graphic a staple print for the garments.
"I started out quite anxious and overwhelmed in terms of do I just stick with what works, do I do something new, do I take a risk…?" she wondered.
"I just dropped all of that and just decided I need to just go with my gut and do stuff that feels really fun and new."
The Wildflowers collection's influences are clear in the forest green of the Orla Dress or the added layer of warmth provided by the Jerry Tights.
Yet, each piece still contains Grey Milk's signature vibrant and upbeat designs as Gwen wanted to create transitional pieces that "give people a way to dress colourfully but also warmly".
Gwen is not only the creative force behind Grey Milk but responsible for everything – from manufacturing and shipping the garments to promoting them on social media.
Rather than being constantly open for orders, she has decided to limit the Wildflowers collection through a series of drops, allowing her more time to create each item to perfection.
"I'm really keen to help people understand that waiting a few weeks for a garment shouldn't be unusual," Gwen told us.
"We've got so used to expecting things to arrive the same week or the next day, and not a lot of people know how much work goes into making quality clothes"
The overwhelming success of Grey Milk shows how independent online brands are continuing to gain popularity whilst high street stores are struggling as a result of the pandemic.
The next drop of Grey Milk's Wildflowers collection is on 30 September at 8pm BST.
You can check out the entire range on their website.