Trending
A new 'Spot the Dog' baby range is now on sale at Tesco and people are loving it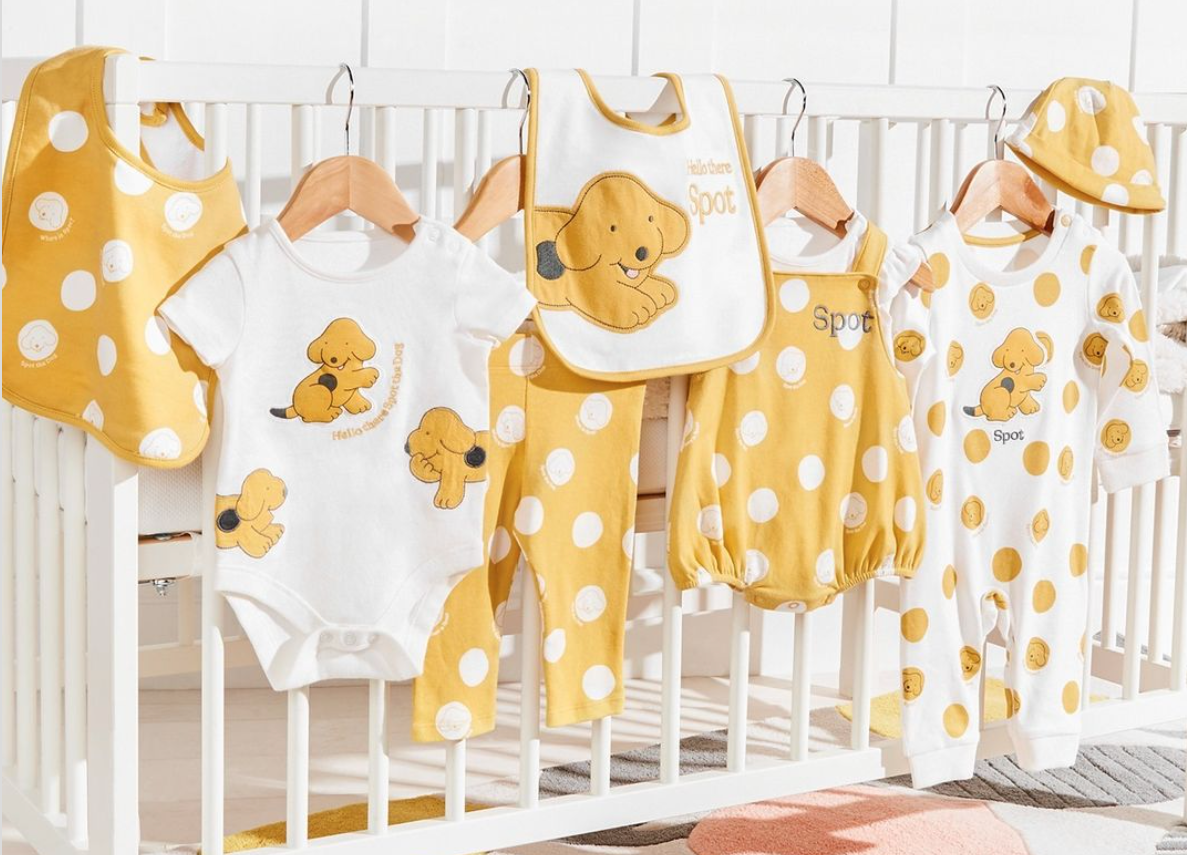 Leading supermarket chain Tesco has launched a new 'Spot the Dog' range of loungewear and nightwear for children.
And new parents up and down the UK are absolutely loving it.
As part of the retailer's dedicated F&F Clothing brand, this new range of loungewear and nightwear garments features Spot – the lovable yellow dog that many are familiar with from author Eric Hall's iconic book series and subsequent television shows from the mid-80s to the early 2000s.
The fictional puppy first found fame in 1980 when the lift-the-flap Where's Spot? book was first published – and has stayed popular ever since.
The lasting popularity of the beloved dog is what inspired F&F to design the new range of nostalgic clothing items, which includes rompers, leggings, sleep and play suits, hats and a range of bibs for different uses.
The clothing brand took to social media to announce the new range, adding that: "They'll be easy to SPOT crawling about in these".
The post attracted more than 5,600 likes and over 650 comments on Instagram, with many people saying how much they loved reading the Spot books growing up, and how nostalgic the new range made them feel.
On top of that, a post showcasing the new range was also shared to popular money-saving page Extreme Couponing and Bargains UK on Facebook.
One keen commenter said: "Omg I'm in love with these sets.", another added: "Love these. Need that romper for my little one." and a third said: "I purchased some of these items today for my little man. Feeling broody again [but] they are adorable though, so had to be done".
And a fourth even admitted: "I want another baby just for these".
You can find more information about the new range on the F&F website here.
Featured Image – F&F