Trending
Blackpool Zoo is recruiting 'human bird scarers' to shoo away 'nuisance' seagulls
Recruits will be expected to dress up in inflatable bird costumes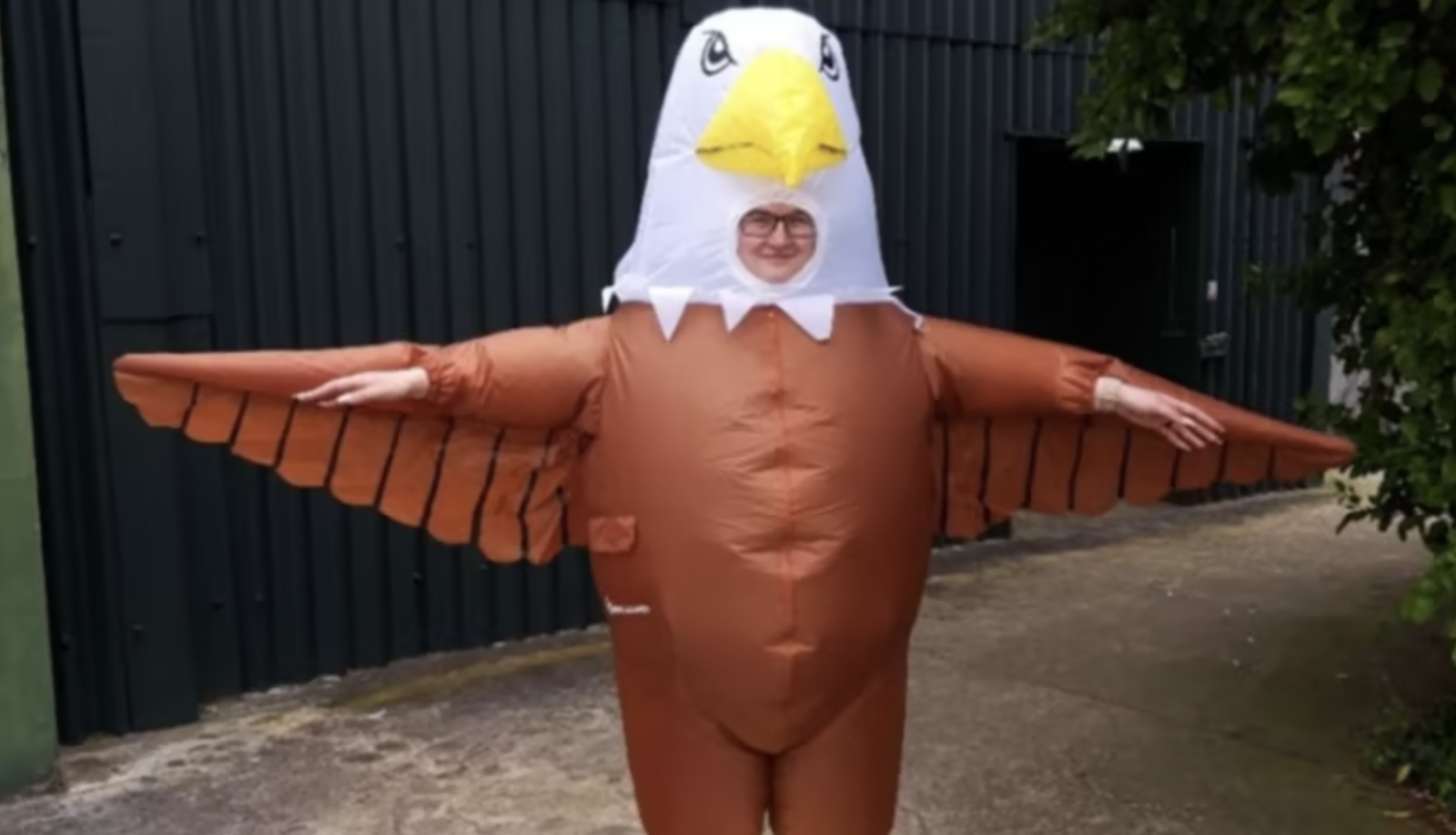 Blackpool Zoo has posted a bizarre job advert in which it revealed it is recruiting human bird scarers to help keep problematic seagulls at bay.
The seaside zoo is looking to hire a team of people to dress up in giant inflatable bird suits to shoo away 'nuisance' seagulls.
The role, which would be housed within the Zoo's Visitor Services team, will see a group of 'seagull deterrents' asked to dress up in inflatable costumes and intimidate seagulls in an attempt to try and keep them away from the main visitor dining areas.
Although the Zoo is at pains to stress that it 'love[s] all animals', according to bosses the birds have become a huge pest after stealing food from both visitors and animals in their enclosures.
Now, with a view to putting an end to their mischievous behaviour, it appears that Blackpool Zoo is building its own army of birds as a first line of defense.
Read more: Strictly Come Dancing legend Len Goodman has died at the age of 78
The full job description reads: "At Blackpool Zoo it goes without saying that we love all animals! And as a seaside resort, Blackpool is not short of seagulls.
"However, the seagulls are proving to be a bit of a nuisance when it comes to trying to steal food from our visitors and our animal enclosures!
"We need to do what we can to keep the seagulls away from our main visitor dining areas, which is why we are looking for a team of people to join our Visitor Services team as 'Seagull Deterrents'
Read more: This Manchester barber is doing £5 haircuts to help with the cost of living
"We are looking for people that are:
Visitor Focused
Friendly
Energetic
Flexible
Outgoing – as you need to be comfortable wearing a bird costume!
"This role will be offered with variable seasonal hours.
"If this sounds like something you would be interested in, email your cover letter to [email protected]."
Featured image – Blackpool Zoo