Trending
Brits apparently drench meals in gravy three times a week, according to new study
A new study has revealed the weird and wonderful habits of Britain's gravy lovers.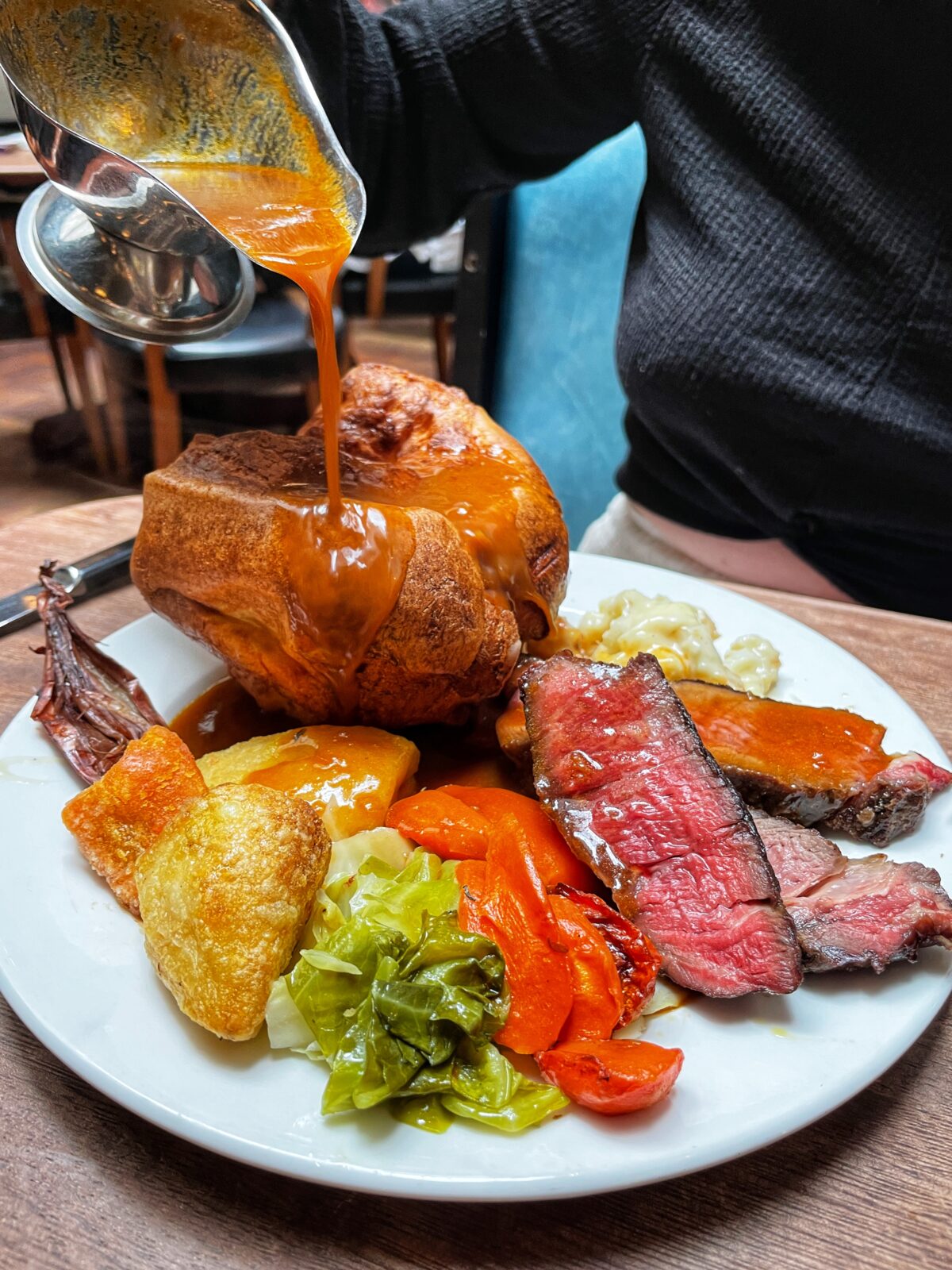 A new study has revealed the weird and wonderful habits of Britain's gravy lovers, and it's lifted the lid on just how much we actually love the stuff.
With autumn apparently marking the start of what is unofficially known as 'gravy season' across the UK, a new study by Schwartz – the world's largest producer of herbs, spices, and seasonings – has revealed that the average Brit makes their way through three gravy-doused meals each week, which apparently adds up to a whopping 156 meals with gravy over the course of the year.
Almost a third (30%) of Brits consume gravy the most between September and November, with this figure then rising to 58% in winter – which is probably where the 'gravy season' title comes from.
A staggering 73% of Brits would consider themselves a fan of the brown stuff, according to the new survey, and 39% even proclaim to 'love' it.
But for many, gravy doesn't solely need to be consumed at home or in front of the table, as shockingly, the survey has revealed that 13% of Brits love gravy so much that they've eaten it in the car, 11% claim to have carried it around with them in a flask, and a sixth (14%) have even taken it on holiday with them to make sure they get their fix.
So strong is the nation's love of the sauce that a third (32%) claim they'd rather have gravy than a pint of beer, while 29% would opt for it over a glass of wine, and one in five (20%) would even choose it over chocolate.
Thought those were some crazy stats? It only gets more bizarre, as the survey has revealed that one in ten (10%) Brits claim to put gravy on 'everything", with 11% claiming to prefer it poured on a pizza than a roast, and 10% preferring to pour it over pasta.
Some Brits even like to kick-off their day with the brown stuff, and enjoy it poured over pancakes (6%), and even over cereal (5%).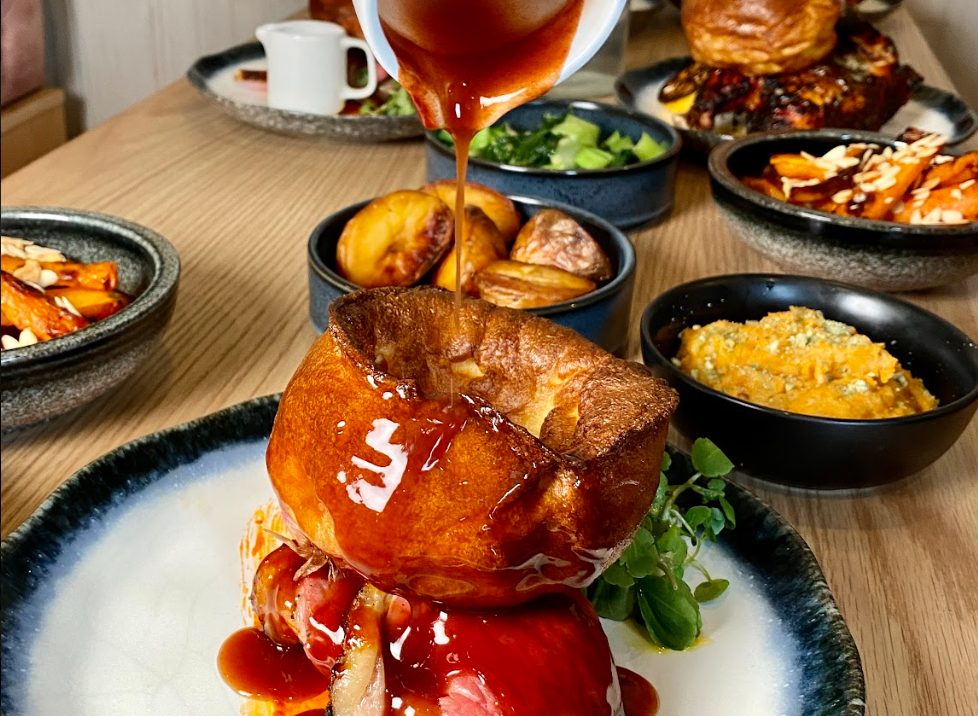 It's not all obscurities though, as when it comes to more traditional pairings, roast beef was named the dish most frequently paired with gravy (48%), closely followed by roast chicken (48%), and roast turkey (45%), with Yorkshire puddings (45%), and sausages and mash (44%) then rounding out the top five.
Unsurprisingly Sunday was revealed as the nation's favourite 'gravy day' – with 47% of people citing it as the day they're most likely to enjoy it.
What is pretty surprising though, is that going against the long-standing assumption that northerners are the UK's biggest gravy advocates, Oxford was actually revealed to be the UK's so-called 'gravy capital' – with 41% of residents claiming to 'love' gravy.
In fact, people from Oxford apparently love gravy so much that a quarter (26%) of them tuck into meals with gravy more than 10 times a week.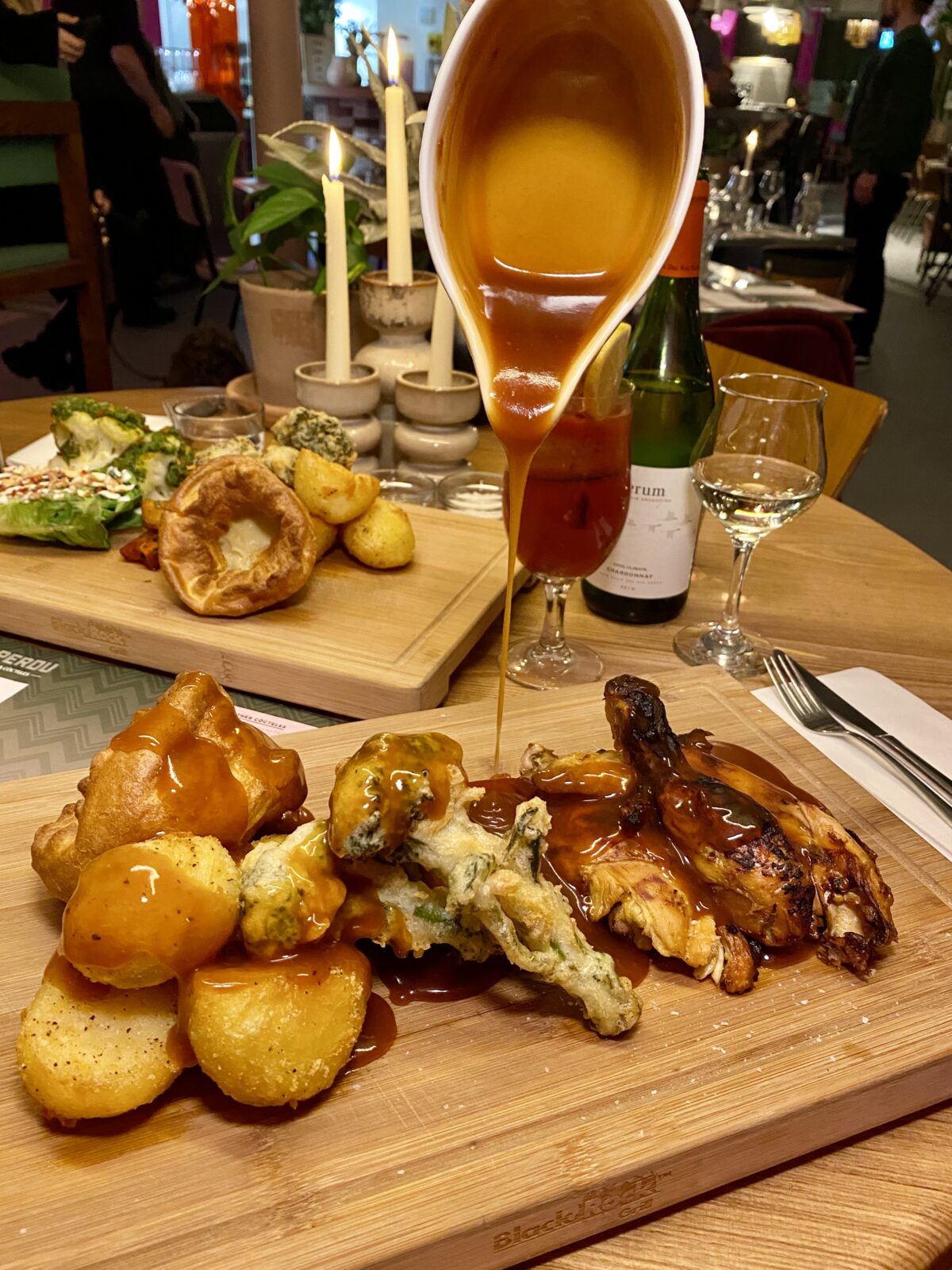 The survey also revealed quite a lot of regional differences when it comes to gravy pairings, with us Mancs apparently opting for a classic portion of chips as our preferred way to soak up the gravy goodness.
Read more:
What do we think to this then?
Featured Image – The Manc Group