Trending
Calls for BBC's Huw Edwards to be knighted after broadcasting 'masterclass' following death of HM Queen Elizabeth II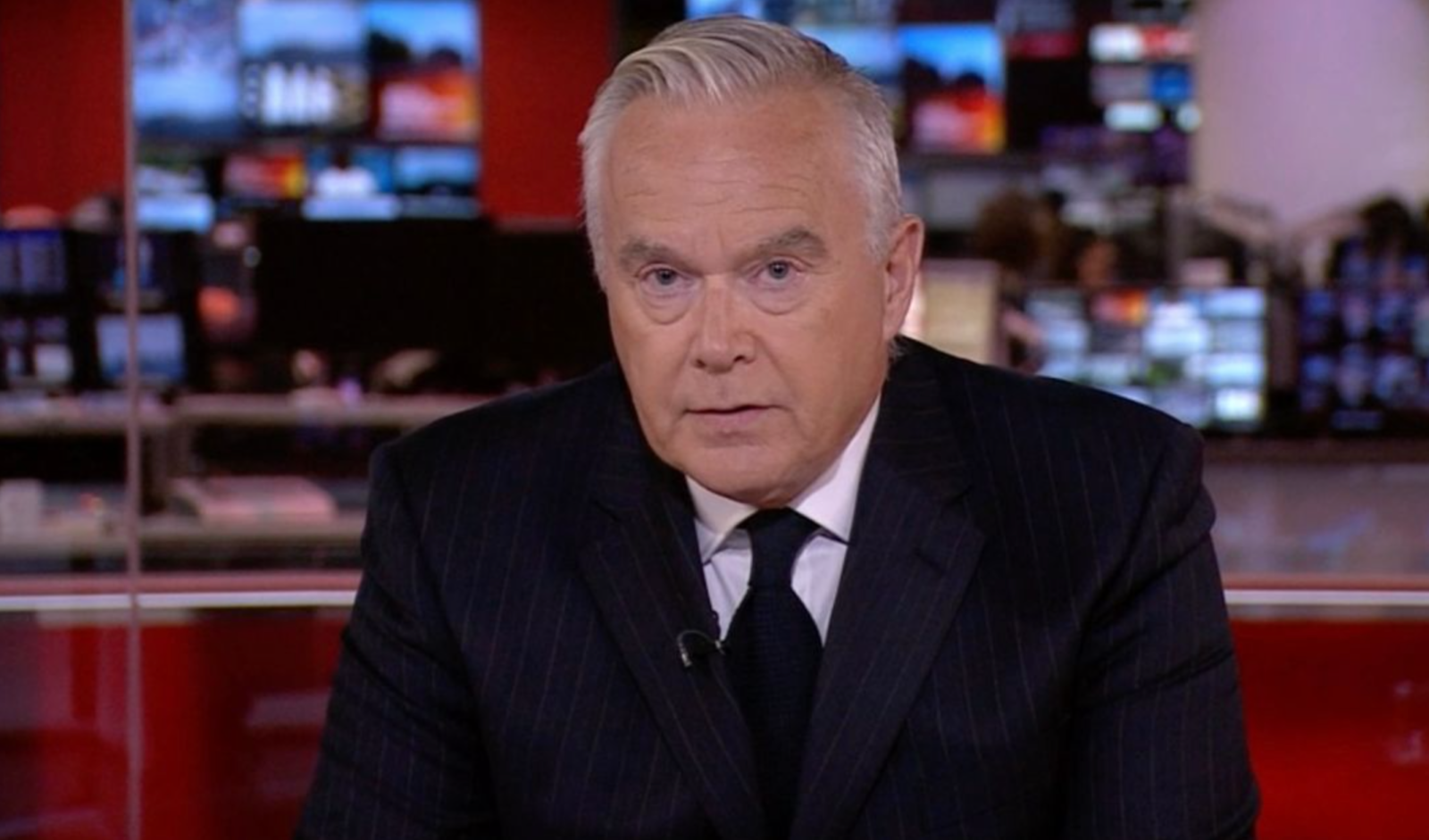 There have been countless calls for Huw Edwards to be knighted for his coverage of the death of HM Queen Elizabeth II.
The seasoned broadcaster has been a presenter on the BBC since 1986, and while he has held a number of notable roles during his time working for the corporation, he is mostly-known to UK audiences as the face BBC News at Ten – which he has been since 2003.
Some of the significant events Edwards has delivered the news of to the nation over the years include the election of Barack Obama, the results of the EU referendum, and the Royal wedding of the Duke and Duchess of Cambridge.
But by far one if the most important events was the death HM Queen Elizabeth II.
Although the 10pm slot is where he is usually most at home, following the announcement by Buckingham Palace earlier yesterday that HM Queen Elizabeth II was "under medical supervision" at Balmoral after her doctors had become "concerned for Her Majesty's health", Edwards remained on air for extended periods throughout the day.
Following the release of Buckingham Palace's statement, the BBC confirmed that all its regular programming had been suspended and that it would be showing rolling news streams until at least 6pm.
Shortly after 6:40pm BST, Edwards confirmed the news that HM Queen Elizabeth II had died aged 96.
Delivering the statement released by The Royal Family to announce HM The Queen's passing live on air to millions of people watching right across the UK, Huw said: "The Queen died peacefully at Balmoral this afternoon.
"The King and The Queen Consort will remain at Balmoral this evening and will return to London tomorrow."
Since the news was confirmed and the world watched as Edwards delivered one of the most important statements in recent British history, famous names and members of the public have been taking to social media in their thousands to share messages of respect for the presenter and praise his long-running service to news reading.
Edwards' delivery of the news has been called a "masterclass" in broadcasting, and many people have been calling for him to be knighted.
Comedian David Baddiel said on Twitter: "It's really an amazing performance by Huw Edwards. A masterclass in whatever the opposite might be of comedy improvisation, in extended sombreness."
Rory Bremner added: "Respect to Huw Edwards. He's just done about a 72 hour straight live shift for the change of PMs. And anchored the 10 O'clock all week. He must be utterly exhausted. Dimbleby-esque stamina and professionalism."
Darryl Morris also said in a tweet: "Huw Edwards has just spent four long days anchoring rolling covering of a change of Prime Minister and the death of the monarch… and he has barely dropped a syllable. A national treasure."
Others shared similar sentiments.
"I wouldn't go as far as a knighthood but the way he held him self during what was evidently a very hard thing for him to do after covering the last 72 hours of the new PM was nothing short of admirable and professional," one Twitter user said.
"Bloke deserves recognition. Fair play, Huw Edwards."
Another Twitter user said: "Huw Edwards deserves a knighthood for basically talking to countless people about nothing for hours on end and now leading the most important news story of a generation, the best to ever do it I think."
A third added: "In awe of Huw Edwards, leading the BBC News live broadcast for almost five hours from a single press release. He's cautious not to generate hysteria but also respectful of the potential severity of the situation. Top class broadcaster.
"And now he reads the biggest news bulletin of his career, with grace, calmness and respect."
"Hats off to Huw Edwards who has been delivering extraordinary coverage on BBC One since lunchtime. A masterclass in professionalism. I am in awe," a fourth said.
Another said on Twitter: "Huw Edwards, in the circumstances, was brilliant. If anyone was born to broadcast, it was him. Dignified throughout and visibly upset. A credit to the BBC."
"What a week for Huw Edwards. His relentless professionalism through Liz Truss' appointment and now the Queen's death really is to be admired. If anyone has the right to say they're tired, it's him. Hope he has a day off soon," yet another person said full of praise.
HM Queen Elizabeth II died aged 96 on 8 September 2022.
During her reign, Elizabeth II served as Queen of the United Kingdom and the Commonwealth – undertaking an important symbolic and unifying role as a head of state, spanning numerous geographical regions, cultures, and religions.
She was not just the longest-reigning British monarch in history, but she was also the first-ever monarch to reign in the UK for 70 years.
She was beloved by many for her sense of duty and devotion to her role.
Featured Image – BBC News