Trending
Cheshire cat rescued after being stuck inside car wheel and driven around for five days
Rescuers say Spider was "lucky" to survive the ordeal.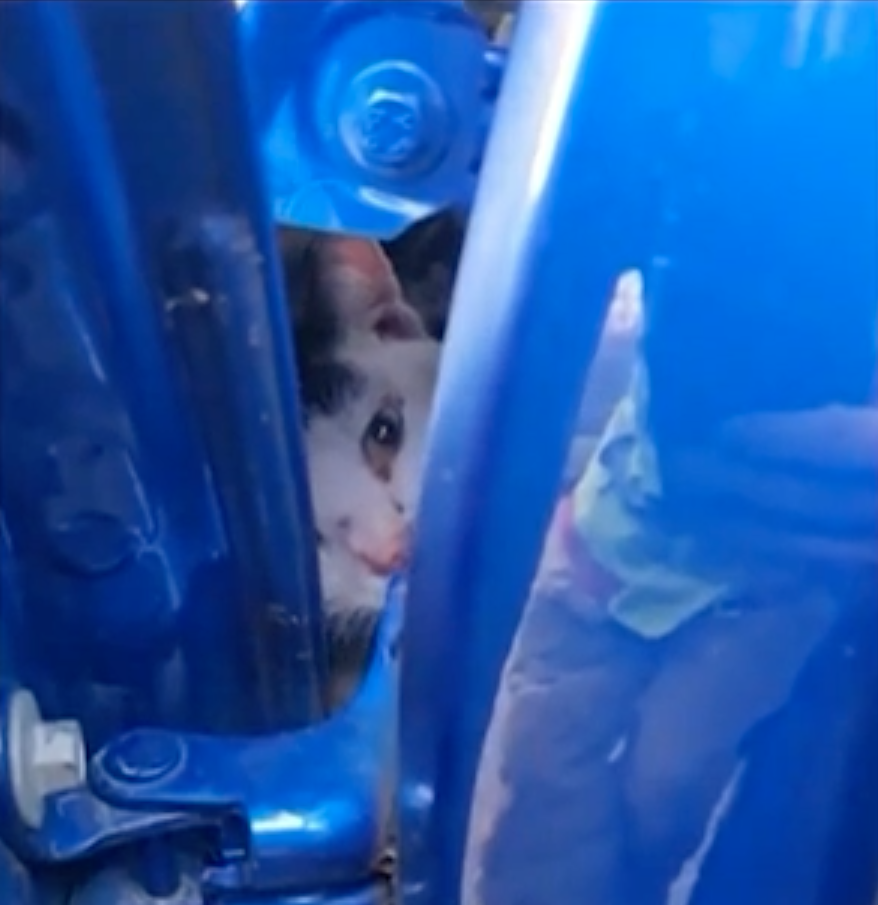 Fire crews in Cheshire have rescued a cat that got itself stuck inside the wheel of a car and ended up being driven around for five days.
The inquisitive three-year-old black and white cat – who goes by the name of Spider – spent a considerable amount of time stuck inside the car wheel after he was believed to have clambered into a gap near the engine to seek some warmth in Runcorn.
He was eventually discovered by the driver of the car when his meows alerted them to his whereabouts, but this was after the car had already been driven several times.
According to rescuers, the car was stationary at the time Spider decided to climb inside the wheel, but sadly, he very quickly became wedged in and stuck – which forced the feline to endure a five-day ordeal as the vehicle was driven around.
Spider's cries were eventually heard when the driver of the car stopped to put some air in her tyres, and she wondered where the noise was coming from.
The owner of the car then called Cheshire Fire and Rescue Service to remove the vehicle's wheel, which allowed RSPCA Inspector Nadine Pengilly to grab Spider and pull him to safety, and miraculously, he escaped serious injuries, ITV News reports.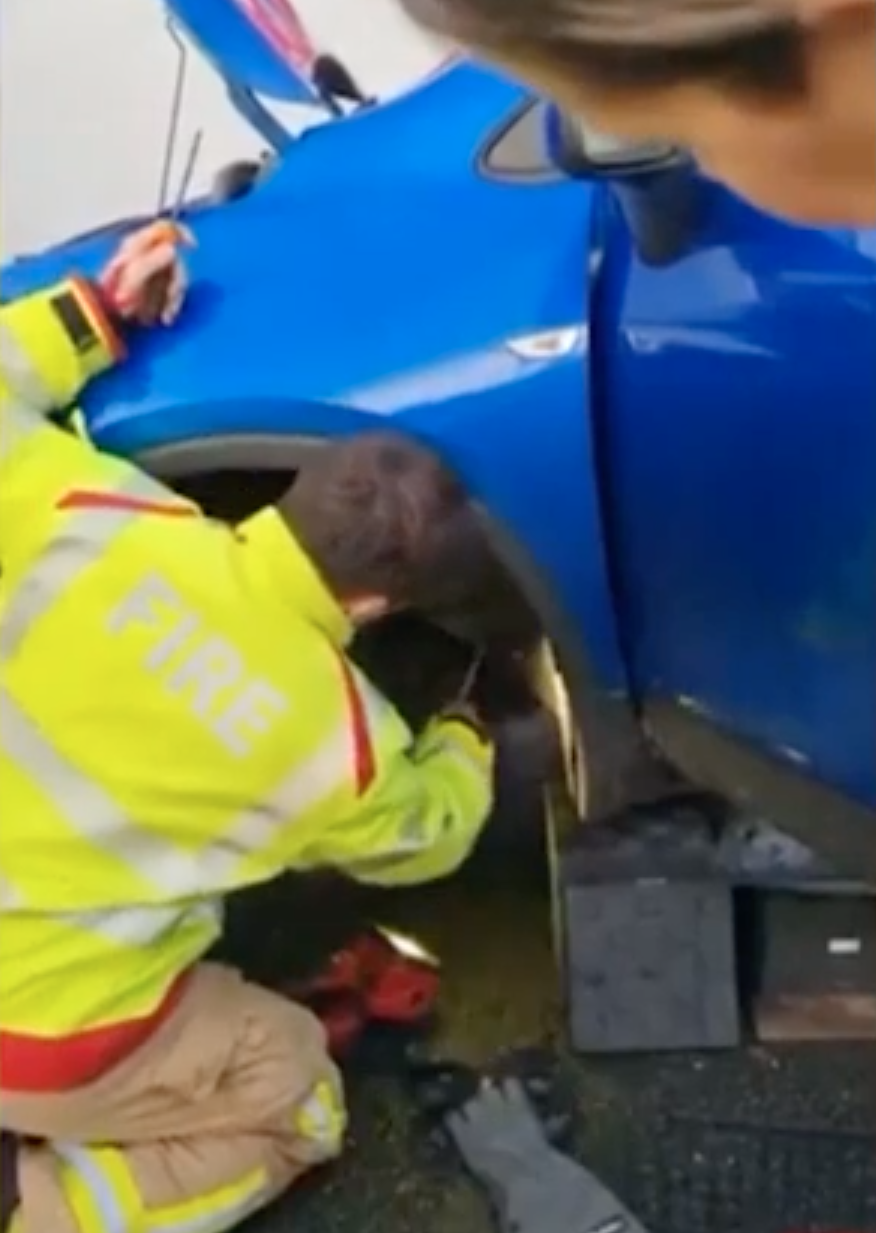 Rescuers say Spider was "lucky" to survive the ordeal, although he did need some treatment at the RSPCA Animal Hospital in Greater Manchester.
"Spider climbed into a very small gap between the engine and wheel arch, and when I showed up I could just see his little face inside – but he was completely stuck," explained Nadine Pengilly, Inspector at the RSPCA.
"Thankfully, we were able to get to him after the fire officers jacked the car up.
"I slipped my hand in and got hold of him by the neck and got him out. He was dehydrated, so he needed to be put on a drip at the RSPCA hospital for 48 hours, but other than that, he only received a few minor burns, so it was a lucky escape considering how long he was trapped for."
Read more:
Luckily, Spider was microchipped and this led RSPCA Officers to reunite him with his owners in Frodsham, just three miles away from where he was rescued.
He had been missing from home for nearly three weeks.
Featured Image – Cheshire Fire and Rescue Service