Trending
Chester Zoo needs someone to take on the 'exciting' role of part-time Zoo Ranger
The role is said to be "central to the visitor's experience" at the zoo.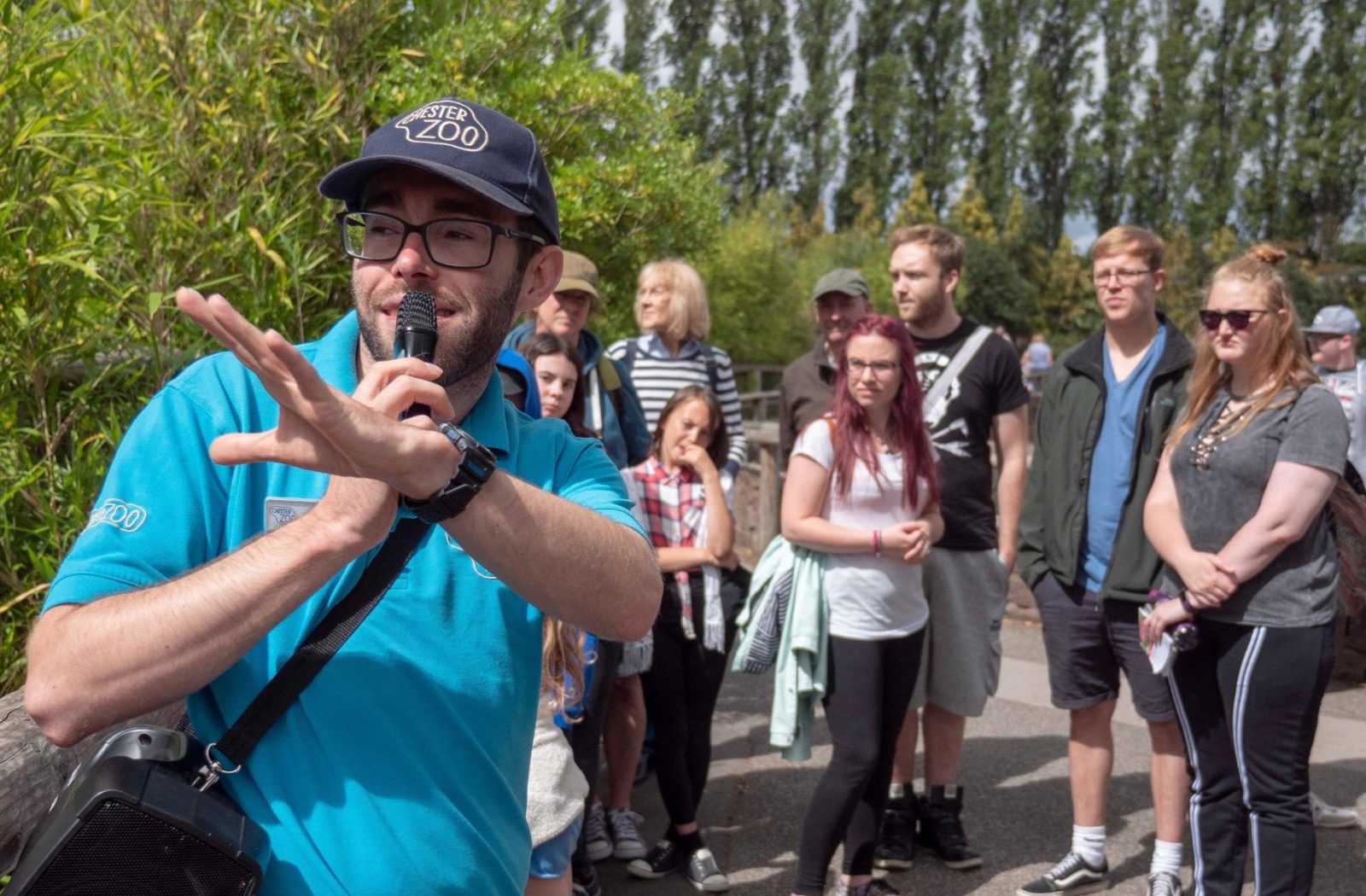 Chester Zoo is currently on the lookout for somebody to take on the "exciting" role of Weekend Zoo Ranger.
The UK's leading charity zoo is currently recruiting for a 'Weekend Zoo Ranger', which is described as a "key role" that works as part of the Conservation Education and Engagement Team to develop and deliver material to engage visitors with the plant and animal collection, the the zoo's worldwide conservation work through a range of "diverse, fun, and exciting" educational experiences.
The role is said to be "central to the visitor's experience" at the zoo.
According to Chester Zoo, those who apply for the "pivotal" role of Weekend Zoo Range will be required to:
Interact with visitors of all ages.
Interact with audiences up to 500 people on a sound system.
Deliver across a wide range of mediums – including talks, table-top activities, play based activities, and storytelling.
Manage two animal walkthroughs (Fruit Bat Forest and Lemurs).
If you're after a change of career in 2022, then it surely doesn't get much better than this?
Ideal candidates for the role will need to have sound knowledge of conservation, ecology and biology, good written and verbal communication skills, a dynamic and creative mind, excellent time management, and planning and customer service skills, with experience of working in the zoo education field, and knowledge of Chester Zoo's animal collection and conservation work, an advantage.
Due to the nature of the organisation and the role, this is subject to a DBS check.
What makes Chester Zoo a great place to work then?
Well, as the UK's "biggest and best" zoo, the zoo has ambitious goals, exciting plans, and an inclusive and diverse organisation that's made up of nearly 500 permanent and 500 seasonal team members.
Read more: Chester Zoo is giving away 30,000 free tickets to local schools
"We know how important it is to invest in our colleagues to help boost their career development," Chester Zoo says.
The 'Weekend Zoo Ranger' role is a permanent part-time position with a minimum requirement to work 21 hours per two weeks with regular weekend work, and there's also 33 days annual leave pro-rata (based on a 40 hour week)
You will be paid £10.16 per hour for the role.
Benefits include a staff pass so you can visit the zoo during your time off plus a number of complimentary tickets for your family and friends, access to healthcare plan, and an employer contributory pension scheme.
Fancy it? If you'd like to be in the running for the Weekend Zoo Ranger role, then you can stick an application in via the Chester Zoo website before the closing date of 27/02/22 here.
Featured Image – Chester Zoo