Trending
Matt Hancock responds to claims he went to Turkey for a 'hair transplant and veneers' after viral video
"This story has no teeth."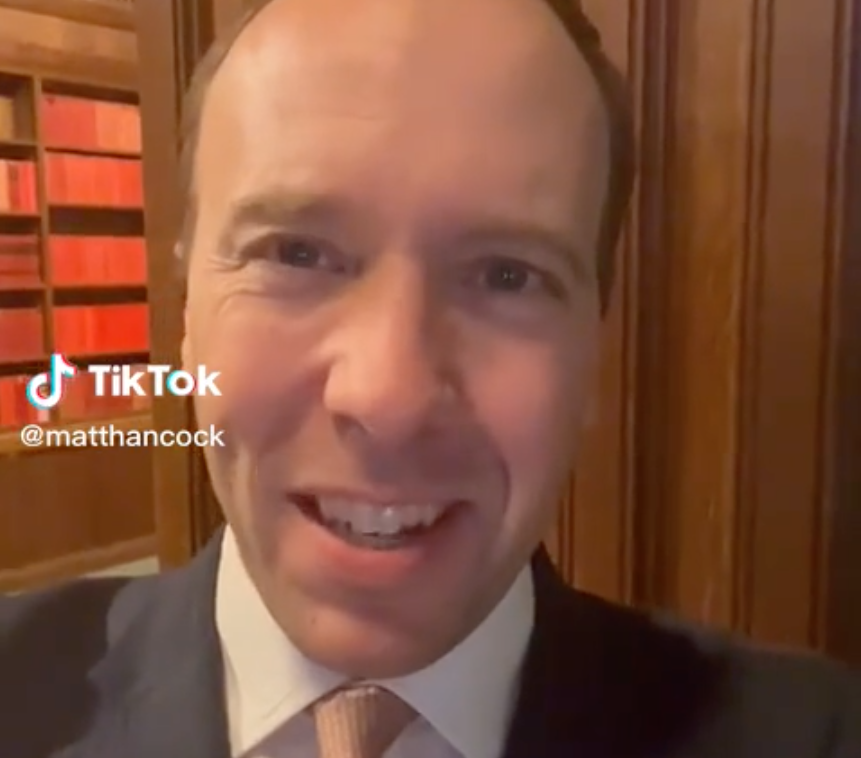 Matt Hancock has addressed claims he's had a hair transplant after apparently being spotted shopping in Turkey in a new viral video.
The former Health Secretary – who recently made waves by competing on the ITV reality competition show I'm A Celebrity… Get Me Out Of Here! – has taken to social media to laugh off claims that he's had a "hair transplant and veneers".
It comes after a video apparently showing the 44-year-old former Tory MP shopping at "a fake brand shop" in Turkey has gone viral on social media this week.
The short eight-second video – which was shared to TikTok by @ajk.0fficial – showed a man, who is believed to be Hancock, browsing the rails of a counterfeit clothing stall in Turkey with the caption: "Am I bugging or is this Matt Hancock at a fake brand shop in Turkey?".
Having been viewed well over three million times, the TikToker also claimed in the video that "Matt Hancock is deffo getting a hair transplant".
And the internet has been going absolutely wild for it.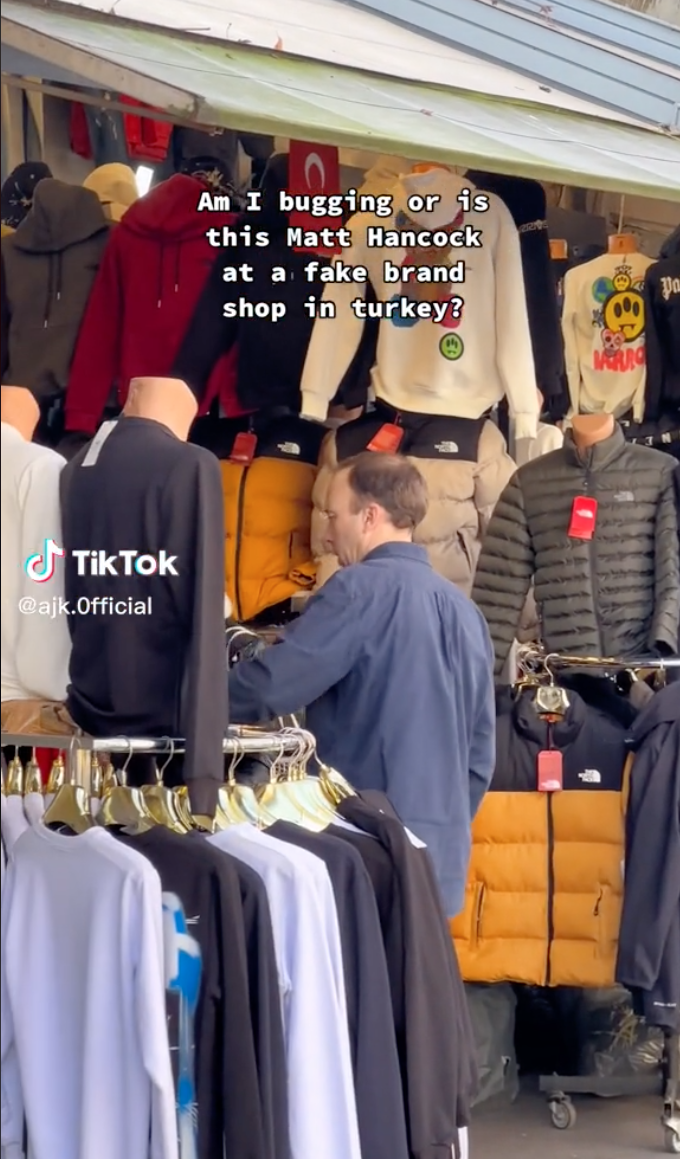 But while the question of if one of the UK's most senior former MPs likes a bargain as much as the rest of us has been baffling people for the past couple of days, it had remained unconfirmed as to whether Hancock has ever had any cosmetic procedures done, let alone if it was even him in the video in the first place.
That is, until now.
After revealing he'd been contacted by a journalist to confirm or deny the claims, Hancock has quickly dispelled the rumours with a 17-second video on his own TikTok – which seems to be his favourite platform for communication these days.
Confirming that he was in Turkey at the weekend, but still denying to provide any reason as to why he was actually there in the first place, a suited Hancock explains in the video: "So I just got back to the office to find a journalist has called to ask if I went to Istanbul at the weekend to have a hair transplant and veneers.
"No, I did go to Istanbul at the weekend – but this story has no teeth."
He added, in another attempt to make light of the bizarre situation, "it's hair today gone tomorrow," before giggling to himself and shaking his head at his own pun.
Read more:
Hancock's response video has already amassed over 1.3 million views and counting.
Featured Image – Matt Hancock (via TikTok)