Trending
Mum issues warning after terrifying moment son choked on lollipop
They are not worth our precious baby's lives."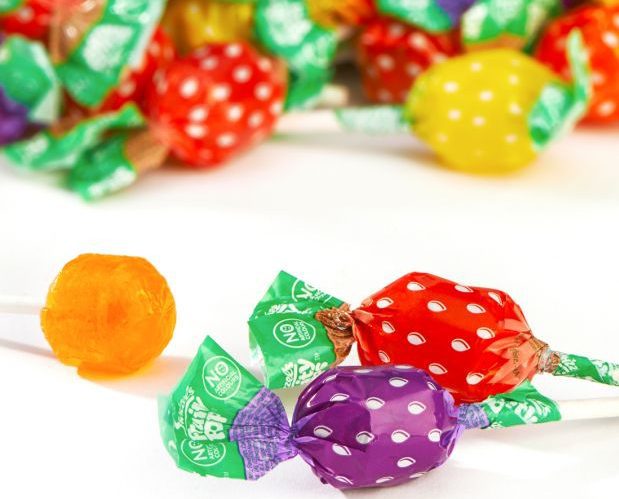 A mum left terrified after her young son began to choke on a lollipop has issued an important warning to other parents.
Rhee Miller is urging "everyone with young children" not to give them lollipops.
The Birmingham-based mother had treated her young son to a blackcurrant flavoured lollipop by the popular confectionary brand Swizzels, but admitted on social media in a now-viral post that she's "never been so scared in all [her] life," after he began to choke on it.
She wrote on Facebook: "I urge everyone of you with young children to NOT give these lollipops to them, or any lollipop in fact.
"I've never been so scared in all my life.
"My son sucked it right off the stick to the back of his throat and swallowed it where it then got lodged blocking his airways leaving him not breathing. As you can see the lolly is still intact not even bitten and it's slid right off the stick."
"They are not worth our precious baby's lives," she concluded.
The post – which was shared publicly on Facebook yesterday – has amassed well over 600 comments and more than 8,000 shares from parents expressing their shock, spreading word of her important warning, and revealing their own similar experiences.
One shocked parent commented: "I'm a Mum of 3, and I would never let my young kids have any lollipop or boiled sweet etc until they were old enough. Or if not at all. They are hard for your teeth as well and they do come off really easily."
She added: "It is just irresponsible to give that sort of sweet to any young child… and even if the child wants it, it isn't worth the risk just for the sake of a parent letting them try it once.
"Your child's life is more important than sweets like that."
Another parent admitted an incident like this was her "absolute worst nightmare", with others also claiming they would never allow their children to have them.
While there was some discussion in the comments around the age children should be allowed to consume lollipops, one parent said defiantly: "Do not give any child a boiled sweet on a stick [as] you wouldn't give them a boiled sweet without a stick."
Do you agree?
Featured Image – Swizzels