Trending
Northern bakery behind 'sprinklegate' scandal calls out copycat in hilarious rant
The bakery that was behind the infamous 'sprinklegate' debacle has gone on a hilarious rant against a copycat in Wales.
Get Baked, based in Leeds, said that a different dessert business has been stealing its social media posts and trying to pass them off as their own.
The popular cake shop and bakery, which is known for its giant 'Bruce' cakes and viral sprinkles (amongst other things), shared a post to its social media channels last night taking aim at the Welsh wannabes.
The bakery's chief baker jokingly said they were concerned the thief 'might hurt me and/or turn me into a lampshade', reports The Hoot.
Read more: The best new bars and restaurants that opened in Manchester in 2021
Calling the whole situation a 'cake-derived version of inception', he then goes down a 'pie dealership' rabbit hole before concluding: "It's f***ing madness, all this."
The full post shared to Get Baked's Instagram page read: "So I've been sent quite a few messages about this dessert place in Wales, that has started stealing our Facebook statuses, and using them on their page.
"Sometimes it's just ending things with stuff like "hope you fail," and sometimes it's word for word, with the occasional word change, which incidentally, and unfortunately for them, removes the humour from the whole situation.
"Anyway, it's a strange one, I'm flattered but also slightly concerned that the person might hurt me, and/or turn me into a lampshade.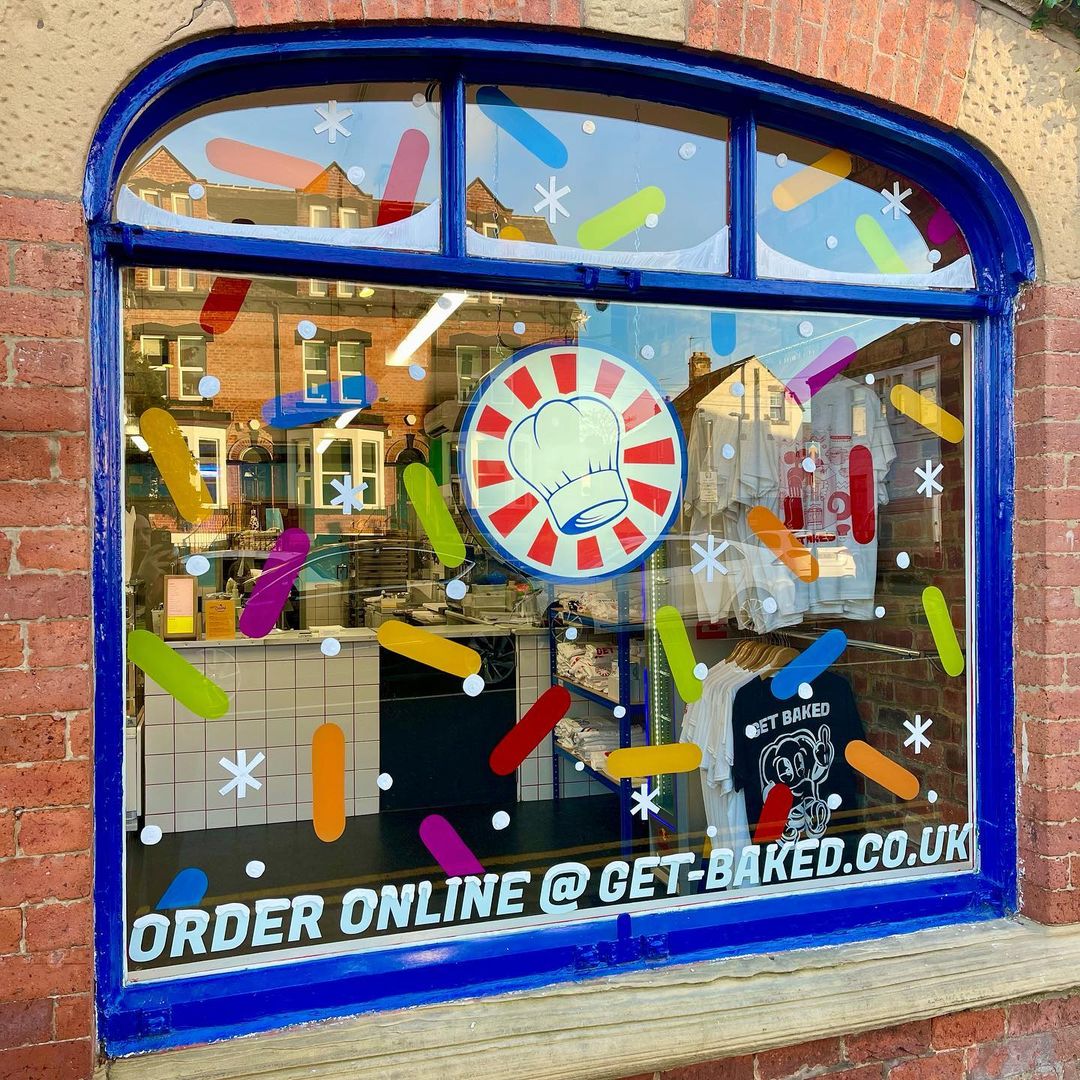 "I think this is what it's like for people when they find out someone is using their photo for a fake Tinder profile.
"Part of me is disgusted, another part of me is ever so slightly turned on.
"Not horny, just like vaguely aware of the sensation.
"They're probably going to talk about this status on their page, which is like a cake-derived version of inception, where one pie dealership talks about another pie dealership, in a manner that suggests that they are that pie dealership, even though they're not, and the other pie dealership knows it's going on, and they know that the other pie dealership know's what's going on.
"It's f****** madness all this."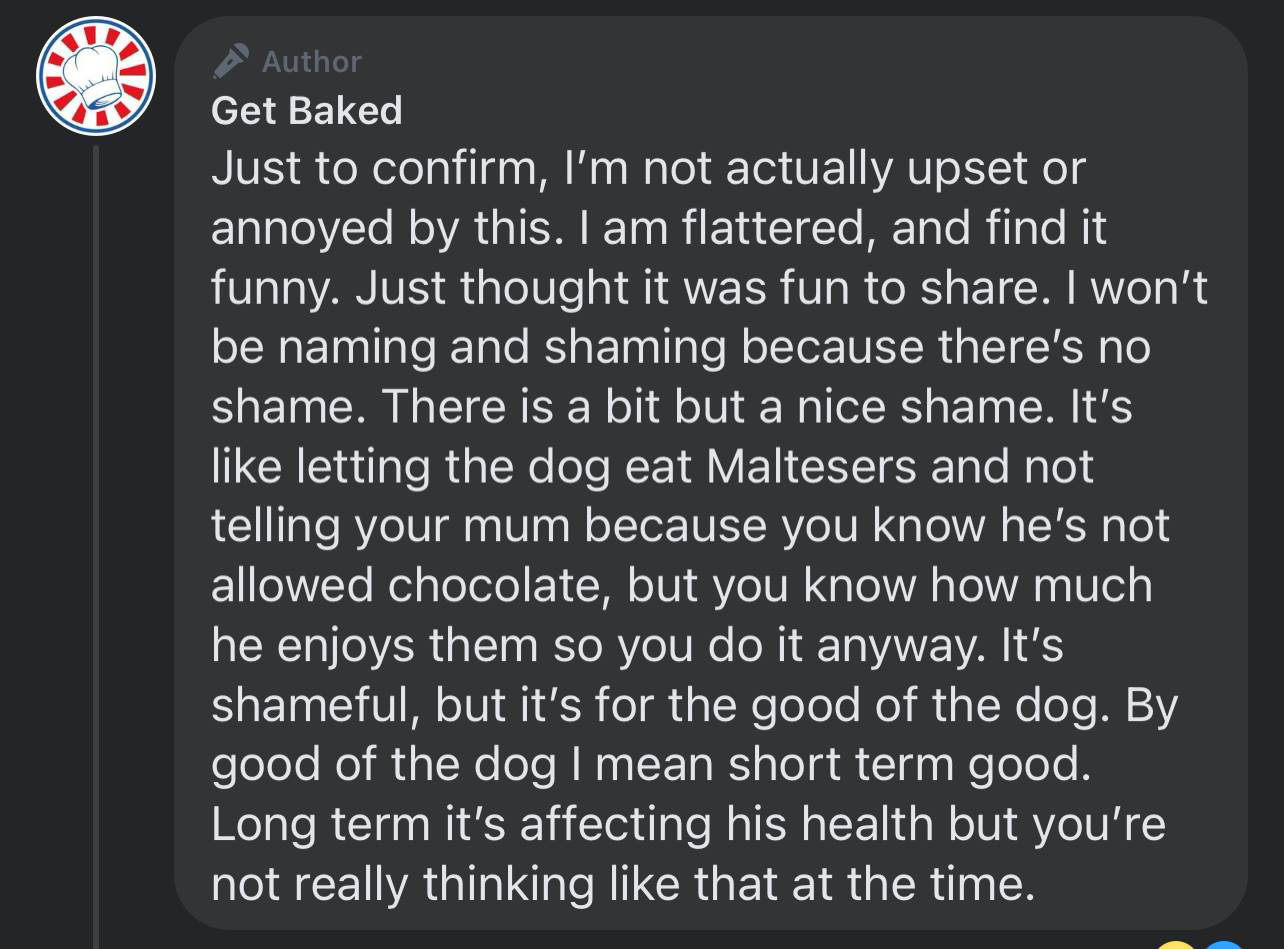 Shared with the caption 'A short tale', the bakery later added in the comments that they wouldn't be naming and shaming the culprits – although it appears that post has now disappeared from the page.
Comparing the copycat to someone who feeds their dog chocolate, the owner said he wasn't upset or annoyed – rather that he found the whole thing funny.
Whilst copycats have become an increasing problem for independent small businesses thanks to social media, we have to say Get Baked has handled it with more humour than most.
That said, we think the top comment award has to go to The Wee Bakery, who wrote: "Please PLEASE tell me their version of Bruce is Bryn."
Featured image – Get Baked