Trending
Police warn public of new 'Royal Mail' redelivery email scam
Royal Mail has warned recipients not to click on any links, or enter any details.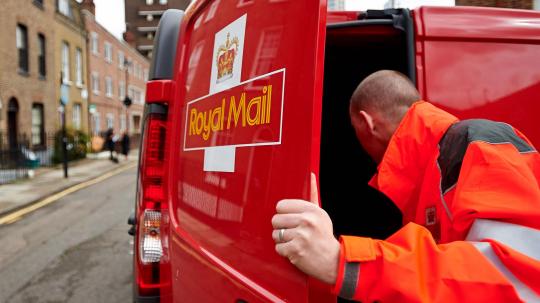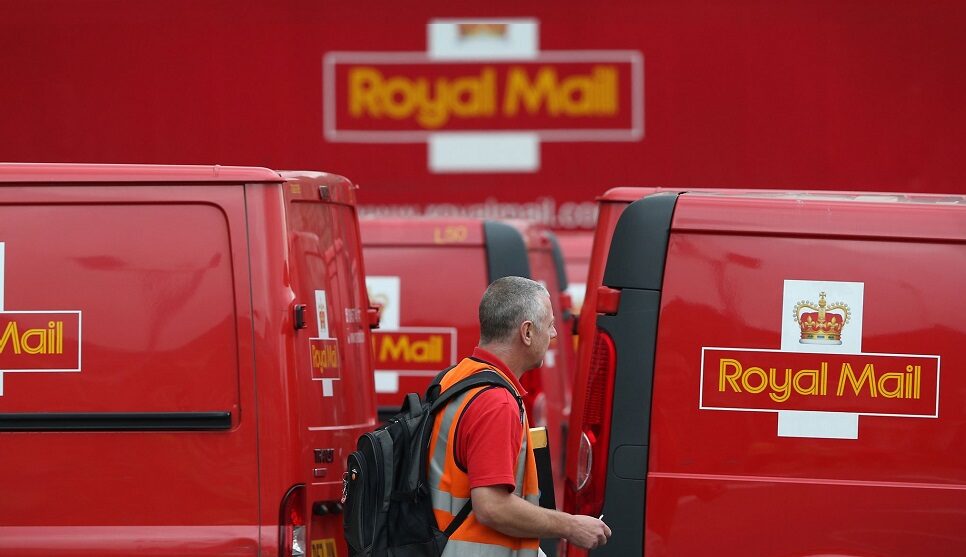 Members of the public are asked to "be vigilant" in the wake of a new Royal Mail email 'redelivery' scam which is currently circulating nationwide.
The email – which is reported to come from various 'RoyalMail Delivery' addresses – informs recipients that they have have missed a package delivery from HMRC Revenue & Customs and then provides a link to click on and reschedule the delivery.
A resident who reported the scam email stated they were asked to pay a fee of £1.99 in order to redeliver the item, and were then encouraged to enter bank details online to complete the transaction.
The style of the email and the low fee made the resident believe it could be a legitimate charge.
Royal Mail confirmed it has been made aware of the scam in action and has warned recipients not to click on any links or enter any details.
The postal service said the emails "look like they're sent by Royal Mail, but are in fact fraud or phishing scams", and urge those in receipt not to click on any of the links in these emails and "be vigilant" if you receive a communication which you aren't sure about.
Anyone in receipt of an email of this nature is encouraged to report it to Royal Mail.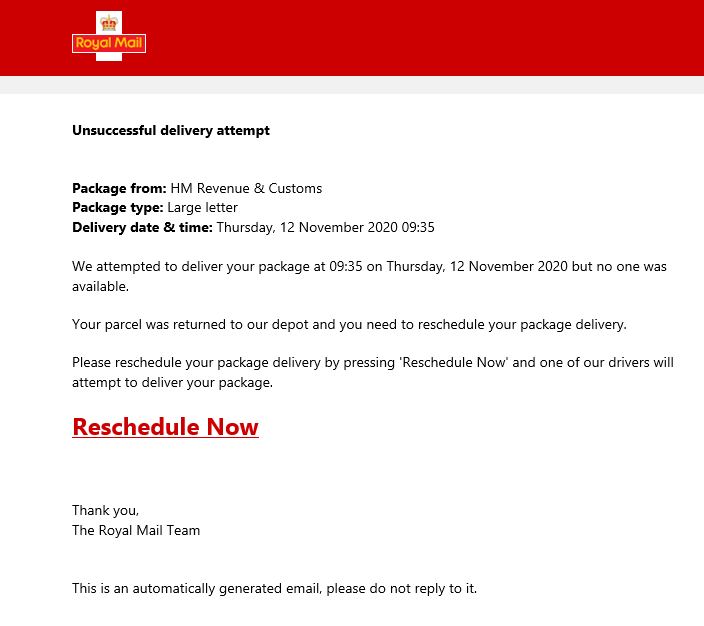 When it comes to scam emails, Royal Mail states that fraudsters often use subjects or greetings that are impersonal and general, like "Attention Royal Mail Customer", they may use a forged email address in the "from" field like "[email protected]", and they may even use the Royal Mail logo, but none of this guarantees the email has come from the postal service.
The sender, subject and content may change slightly, but often the emails:
State there's a parcel waiting to be collected.
Ask for payment before an item can be released for delivery.
Prompts you to open a link or document.
Asks you to send a text message or call a phone premium rate phone number.
Royal Mail has also taken to Twitter over recent days to reply to members of the public who contacted it regarding the scam – accompanied by screen shots of the email received – to confirm that the emails are fraudulent and have not been sent by the postal service.
A number of local neighbourhood groups and police forces have also issued formal alerts of the scam.
They have warned members of the public that: "This is a classic example of how easily the scammers can take us off-guard and persuade us to provide personal information that can have dramatic consequences."
You can find more information about reporting scam emails to the Royal Mail here.