Trending
Tesco is selling a gold bee wall clock for only £8 and it's perfect for your Manc home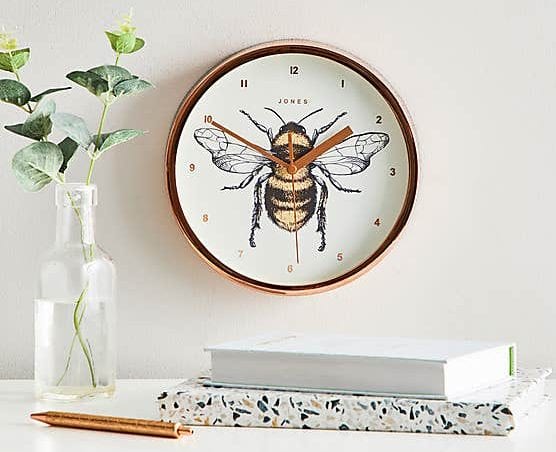 People are heading to their local Tesco in the hopes of getting their hands on a popular gold bee wall clock at a discounted price.
Described as a "beautiful bargain", the Spin Gold Bee Wall Clock – which is made by renowned British clock brand, Jones – is the perfect fit for any Manc home, giving you the chance to represent our proud city in style.
The worker bee has been a Manchester emblem for over 150 years.
Bees denote Mancunians' hard work ethic, a sense of unity and our great city being "a hive of activity".
You've probably seen the bee emblem dotted around the city a lot over the last few years, and now you can carry that theme through to your home.
According to the product description on the Tesco website, the 20cm x 20cm clock comes wrapped in an "eye-catching" gold casing, which is said to add some sparkle to your wall, and features a metallic bee decorative dial in the centre of a white background.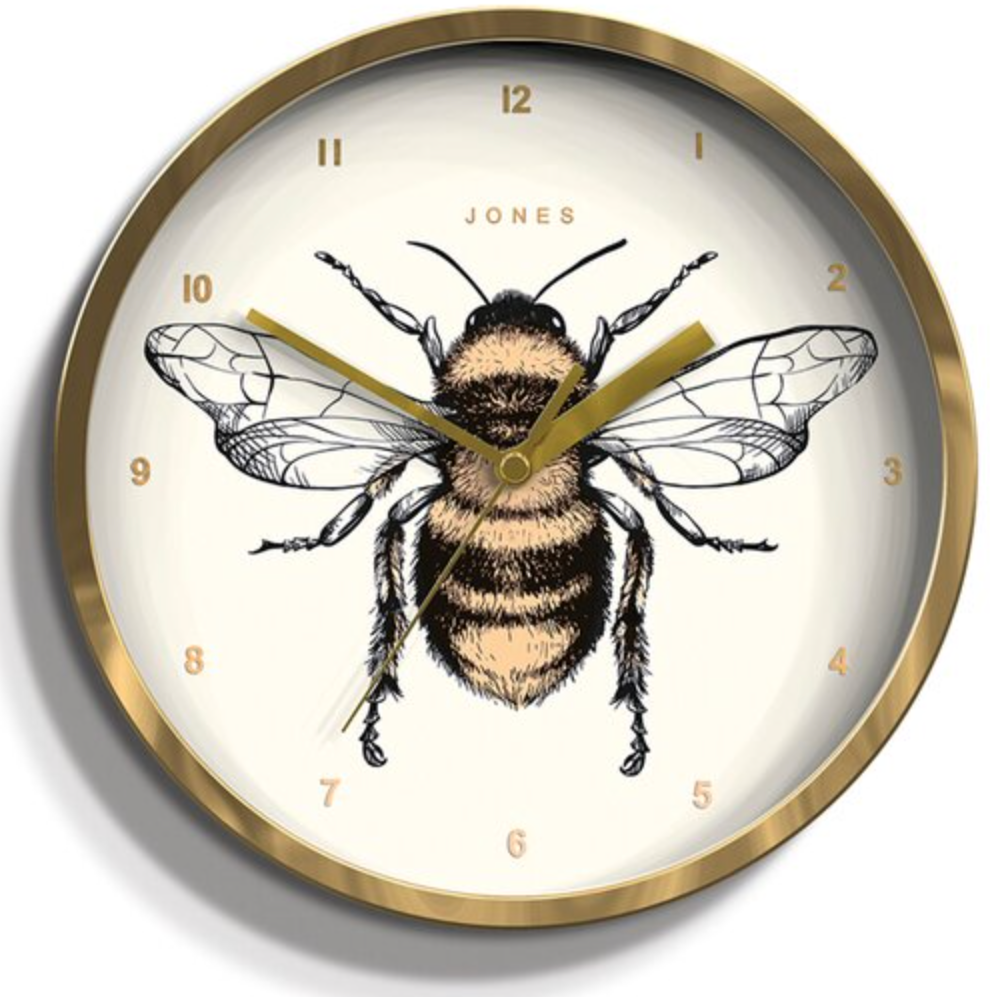 The clock has been spotted on the shelves at the local Tesco branch of an eagle-eyed shopper and member of the ever-popular Extreme Couponing and Bargains UK Group, who shared a snap of it on Facebook.
It's not clear which Tesco branch the clock was spotted in, but if you aren't lucky enough to find it in store, it's available online instead.
The best bit about the Tesco clock? It's only £8.
Although the white-background version of the clock isn't available on the Jones Clocks website, a dark grey and silver version are on sale for a whopping £26.99, so it really is a steal if you manage to get your hands on one from Tesco for £8.
You can find more about the on the Tesco website here.
Featured Image – Tesco / Jones Clocks