Trending
'What kind of British is this?' – Internet stunned at Zayn Malik's Yorkshire accent in new interview
The Bradford-born former One Direction star has stayed true to his roots.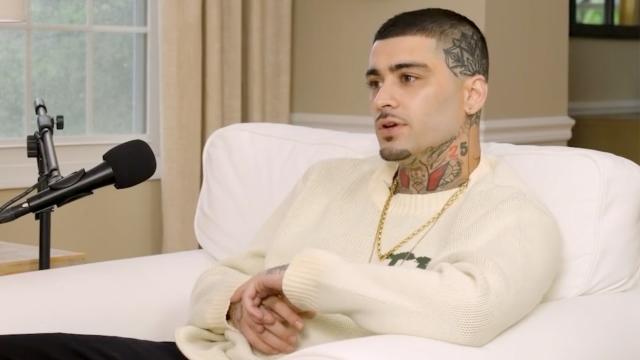 Zayn Malik has sat down for his first interview in six years, and his Yorkshire accent has not budged one bit.
In news that seems to have shook the One Direction fandom to the core, the Bradford-born former boyband member sat down with American media personality Alex Cooper for her popular Call Her Daddy podcast this week.
A teaser was released on social media on Tuesday (11 July) before the full episode was released today.
Having not spoken in the public eye for over half a decade, fans were absolutely stunned at his appearance and delighted to have him back on the scene – however there was one thing which some viewers were left particularly shocked at… his accent.
Growing up in Bradford, Zayn always had a strong Yorkshire accent, which was apparent during the iconic One Direction era, but due to ex-band members Liam Payne and Harry Styles showcasing their extremely bizarre accents on TV recently, it seems nobody expected Zayn to still have such a thick Yorkshire twang.
Fans have been taking to social media to express their feelings.
Other than revealing he's still kept his accent, Zayn also spoke about why he's been off the grid over the past six years, explaining on the podcast: "Since I've had my daughter, the main thing in my mind is trying to be a good example to her.
"That's why I'm even doing this interview, you know?
Read more:
"I used to get a lot of anxiety around having a conversation like this, and I want her to be able to look at me and be like, 'Yo, my dad's doing this.'"
Featured Imaged – Call Her Daddy