TV & Showbiz
Blind pianist Lucy Illingworth, 13, moves Coronation Concert viewers to tears with stunning performance
She is just PHENOMENAL.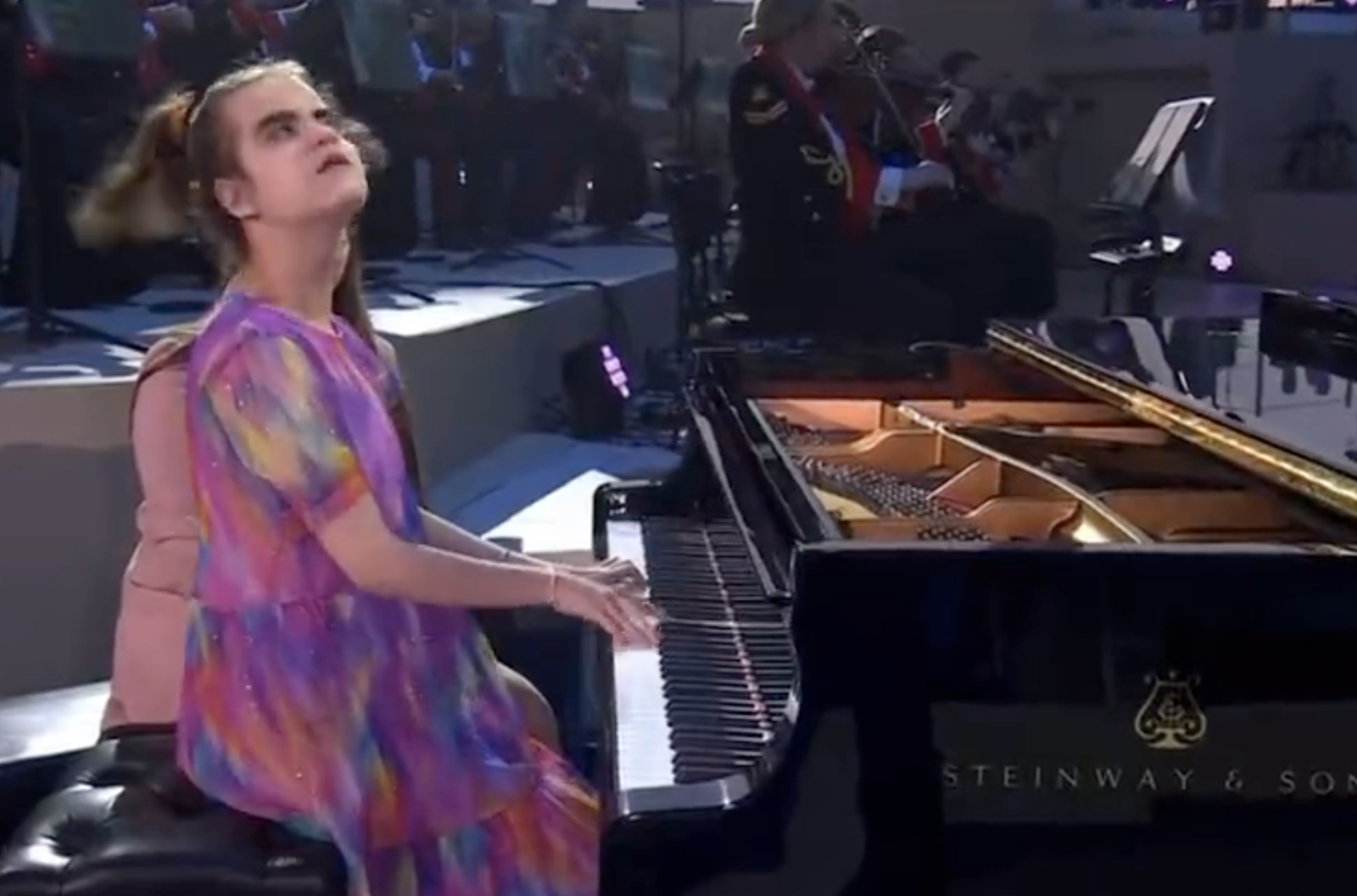 There was an all-star cast of musical talent roped in to last night's Coronation Concert – but it was 13-year-old blind pianist Lucy Illingworth who provided the most touching moment of the show.
The young musician, who recently won Channel 4's The Piano and won over the nation with her performance in the middle of Leeds train station, was part of the huge celebrations at the royal event at Windsor Castle.
Also on the billing was Katy Perry, Take That, and Lionel Richie, all singing in front of the newly-crowned King Charles III and Queen Camilla, plus an audience of 10.1 million watching on the BBC from home.
William, the Prince of Wales, also took to the stage to pay tribute to his father and his late grandmother, Queen Elizabeth II.
For many of us though, Lucy's stunning piano rendition of Bach's Prelude in C was a clear highlight of the Coronation Concert.
The blind and neurodivergent teen's performance has been labelled 'amazing', 'wonderful', and 'phenomenal' – as well as tear-jerking.
One person wrote: "Think I have something my eye," after watching her stunning performance.
Someone else said: "Bawling again this time at lucy playing the piano like an absolute dream."
Another said: "How fabulous was Lucy playing the piano, tears from me within seconds."
Someone else said we need to see more diversity like this in performances, saying: "Don't mind admitting I'm in absolute tears. Bog off Olly Murders and Gary Barlow. I want more sign language choirs, and more Lucy, to define the Carolean Era."
Another person echoed that, writing: "Can't get over Lucy's talent. Favourite part of the #coronationconcert so far plus the massed voices of the Coronation Choir and Higher Love including the virtual commonwealth choirs. Not interested in the celebrities!!"
Charity The Amber Trust wrote: "We are incredibly proud of Lucy and everything she has achieved!
"Lucy is a phenomenal musician and we are thrilled that she has had this opportunity to share her talent with the nation. Well done Lucy!"
Lucy first shot to fame on Channel 4's The Piano, where she delivered a spellbinding performance of Debussy's Arabesque No.1 in the final.
Judge and pop star Mika spoke about her winning performance, "It was about just highlighting if something extraordinary was to happen. Something that no-one could forget… and that happened."
Fellow judge and pianist Lang Lang, who was captivated by Lucy described the young pianist as a 'real genius'.
In a heartfelt twist which further underlined how different the programme was to other reality TV shows, all contestants were gifted a piano to take home.
Read more
Featured image: BBC