Sponsored
An outdoor immersive horror experience is taking over an abandoned North West theme park this month
Scare City Experience is the world's longest outdoor horror experience.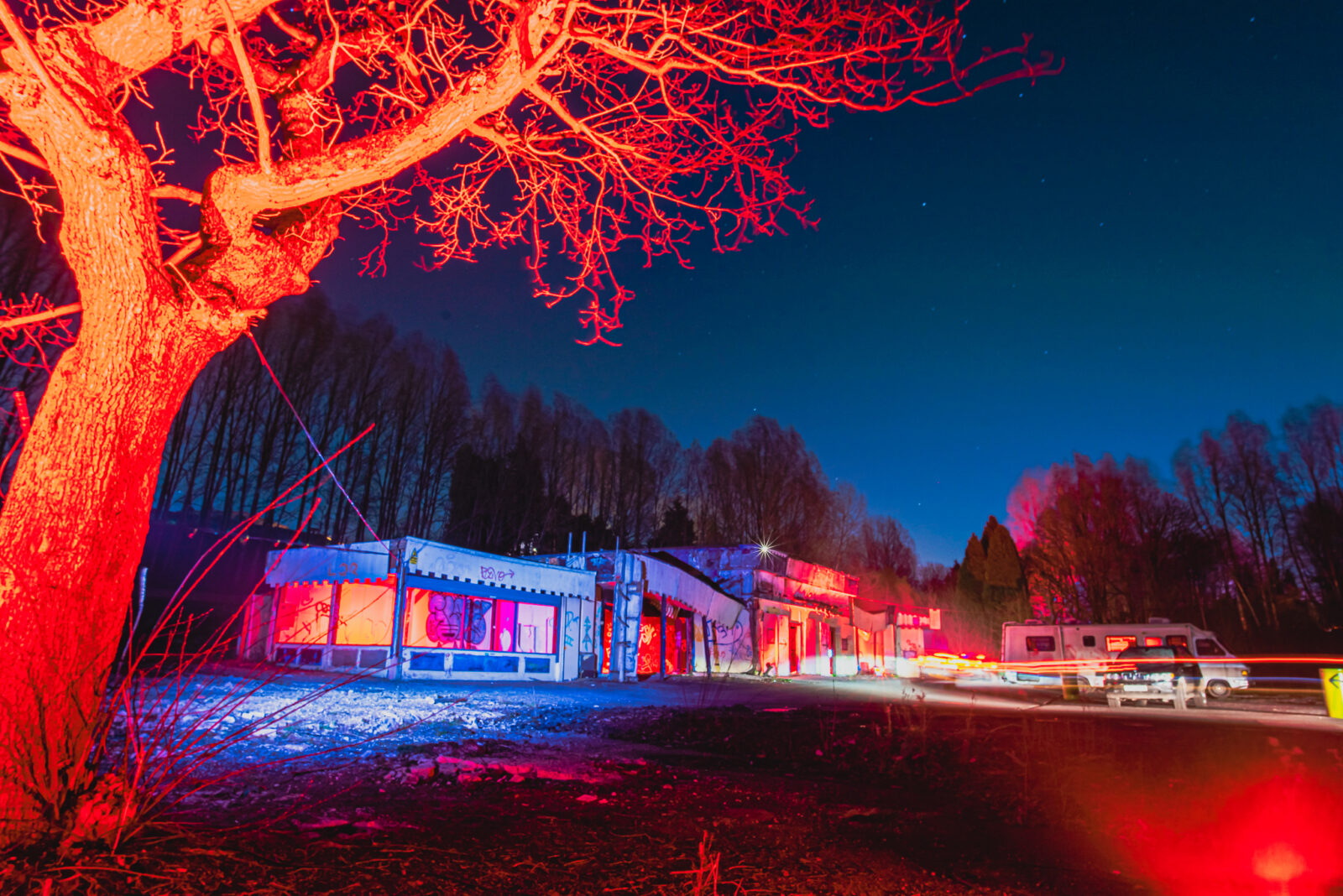 A hugely-popular outdoor immersive horror experience is taking on a new life just in time for Halloween, and this time round, it's set to take over the derelict site of one of the North West's most iconic theme parks.
Scare City is back for 2022.
After having terrified the North West masses for the past two years in a row now, events company Park N Party – the team also behind seasonal drive-in cinema events Secret City and Christmas City – has announced that its sell-out success Scare City is returning – and this year, it's coming to Camelot with a new walkthrough scare attraction.
Camelot made a name for itself as a go-to Medieval-themed destination for nearly 30 years, before it closed to the public for good back in 2012.
The Chorley-based theme park sadly remained out-of-use and largely derelict ever since.
That was, until Park N Party brought the attraction's abandoned rides and empty footpaths back to life last year for Camelot Rises – a unique event that saw visitors get to experience all the "sensations" that put them right in the middle of an apocalyptic event, with live actors, scene-setting lights and sounds, and so much more.
And now, Scare City Experience is gearing up to take over the legendary site with what's already being described as a "blood-soaked ordeal".
For those who've got the guts to enter this year, a trek through "nightmarish zones" awaits, all sponsored by Swizzels Matlow.
Just in time for the spooky season to arrive, Scare City is inviting people to experience the fear of the unknown by taking on a 2km walk through different zones of terror at what is now the world's longest outdoor horror experience.
Giving you "more blood for your buck" than ever before, there'll be 12 distinct scare zones at this year's event – including the Swizzels Blood Curdling Camelot Castle, the Whirlwind Woods, the Medieval Murder Zone, and more – with terrifying live actors set to deliver two-hours worth of frightening fun, so you'll need to make sure you keep your wits about you.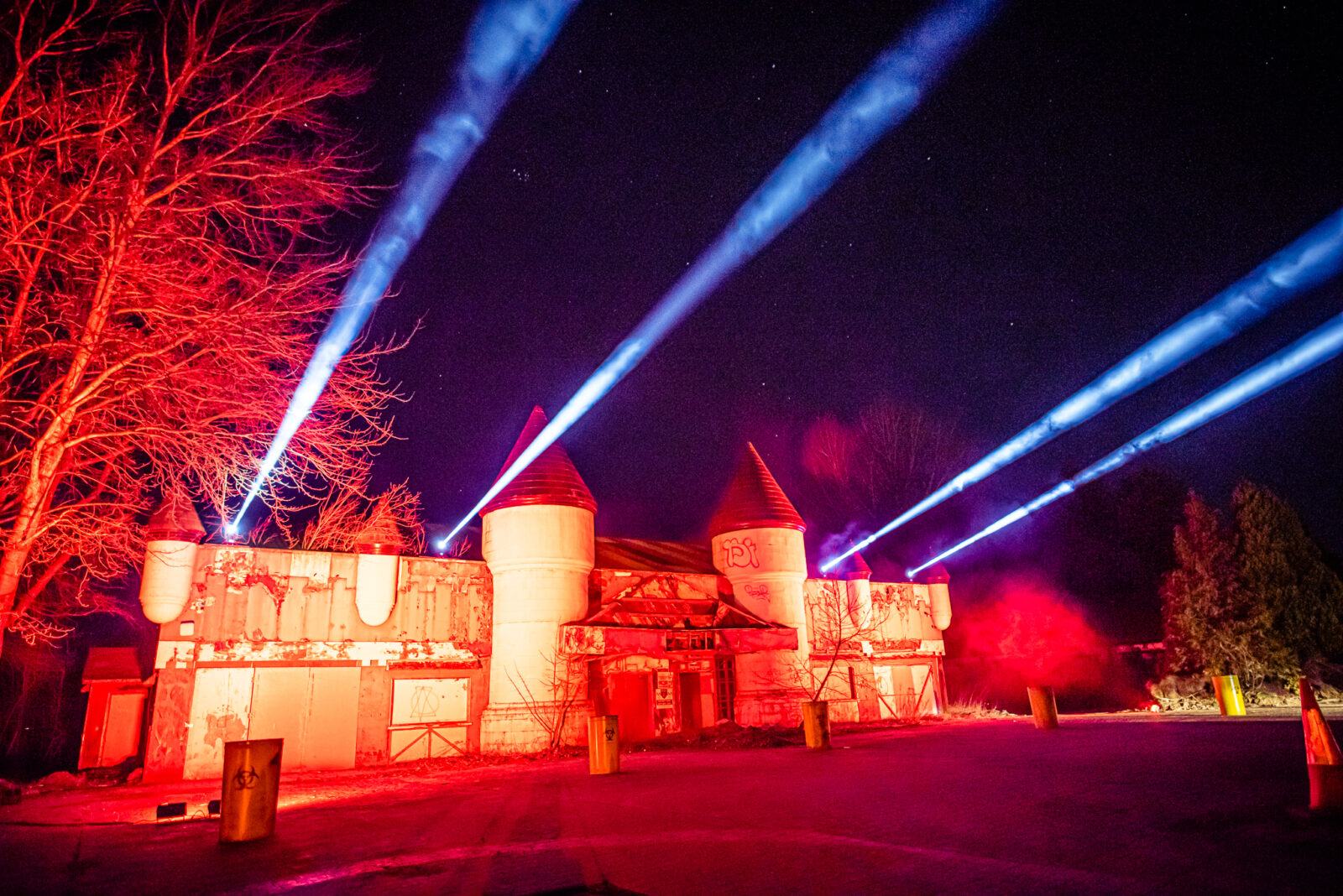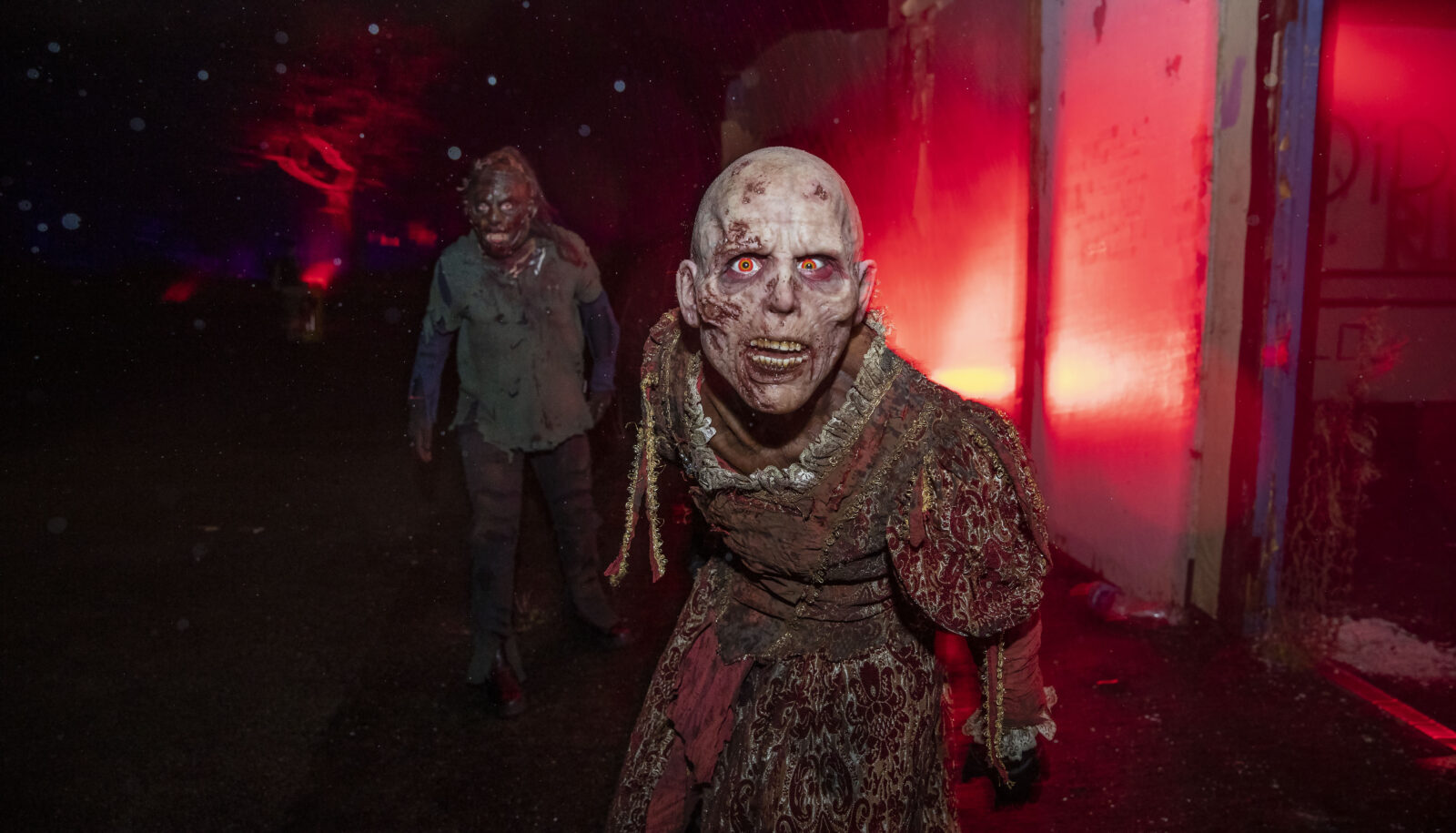 Park N Party has warned – and promised – that Scare City Experience is "not for the faint of heart", and this year's event is only for those seeking "a festival of fear where glee and gore go hand-in-hand".
Will you make it out in one piece?
Scare City Experience will officially take over Camelot Theme Park from Friday 30 September, with tickets setting you back just £20 per person – and you can grab yours here.
Featured Image – Scare City