What's On
The best things to do in Greater Manchester this week | 1 – 7 November 2021
Another new month is here, but there's still plenty to be getting up to in the region.
How is it November already?
Half Term may be over and we've also waved goodbye to the spooky season, but there's absolutely no shortage of things to be getting up to in our region at the moment, so we've put together a fresh edition of our 'what's on' guide for the city of Manchester and beyond this week to cherry-pick a few of the best bits.
Some of the events we're going to mention here are completely free, others will set you back a few pounds, and many will need to be booked in advance.
Plenty are still taking COVID-safety measures to give you peace of mind though.
Here's our top picks.
___
Music Lovers Tour
Greater Manchester
Monday 1 November – onwards
Manchester is famous for many thing.
The city has given the world so much – but above all, it's known for its musical roots, having set countless iconic bands on their road to success and most-notably inspiring the creation of the iconic Factory Records and the 'Madchester' scene that followed.
So, with thousands of students having recently arrived in Manchester for university, and in honour of the popular Use Hearing Protection: The early years of Factory Records exhibition that's currently celebrating the lesser-known stories of one of the city's most influential record labels the Science and Industry Museum has picked out a 10 landmarks in the region with connections to some of the most famous musical icons that every music lover should visit.
There's 10 iconic landmarks across the region to visit.
You can find more about the landmarks of Music Lovers Tour of Greater Manchester here.
___
Van Gogh Alive
MediaCityUK
Monday 1 November – 23 January 2022
Van Gogh Alive has officially opened at MediaCityUK.
It's "the world's most visited immersive, multi-sensory experience" that exhibits the life and work of the seminal Dutch artist and after having welcomed over eight million visitors in 70 cities around the world – including sell-out runs in London and Birmingham – the art and culture experience is now destined for Salford.
Van Gogh Alive takes people on a trip through the periods of Van Gogh's life that defined him as an artist and showcases 3,000 images, including some of his most iconic works like Starry Night and Sunflowers, and lesser-known paintings inspired by his love of Japanese woodprints.
The exhibition is home to a life-sized walk-in representation of Van Gogh's 'Bedroom in Arles' painting, a 'Sunflower selfie room' – a 360° mirrored space complete with hundreds of sunflowers, and so much more
You can find more information here.
___
Bottomless Brunch
Manchester City Centre
Monday 1 November – onwards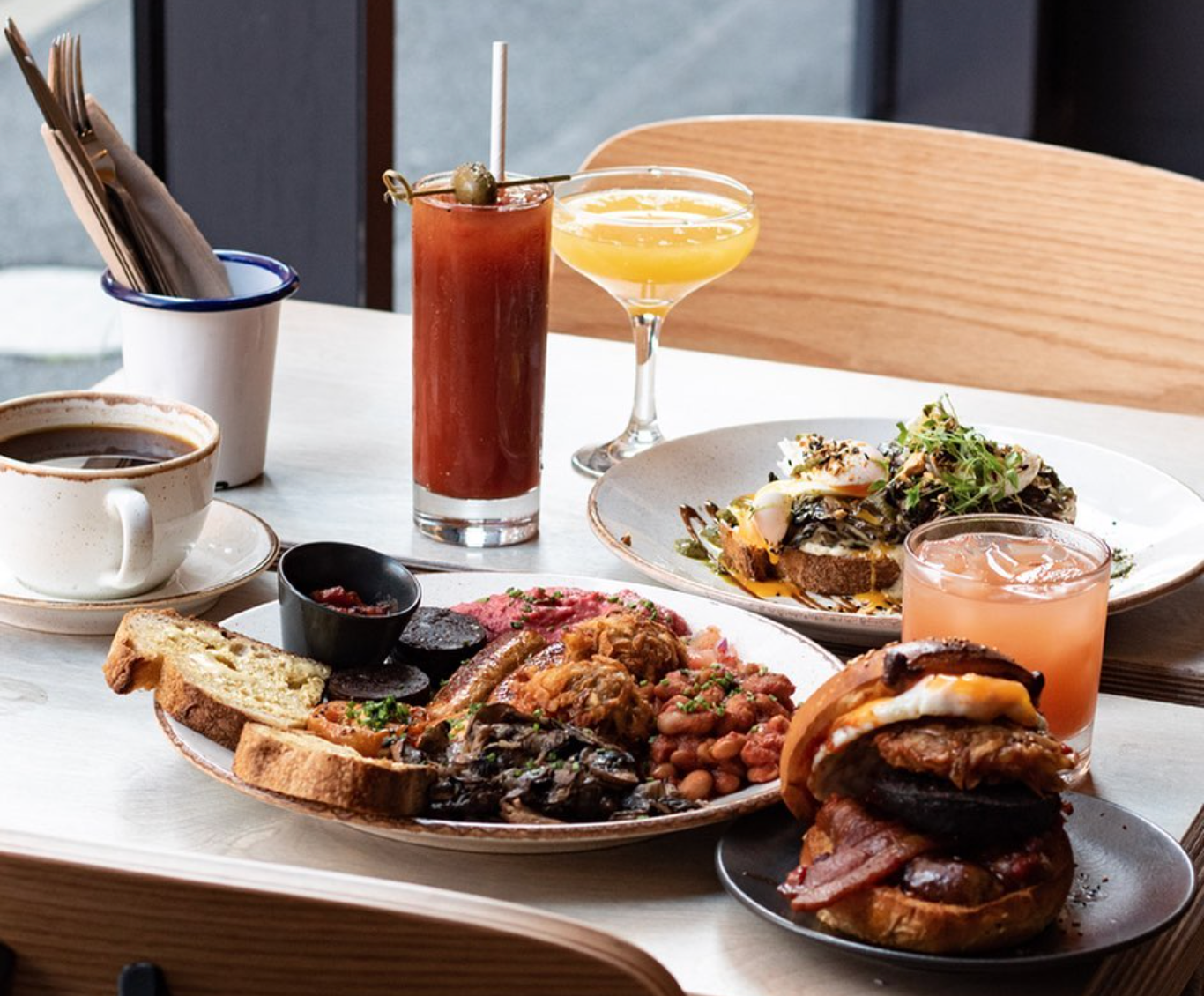 Bottomless Brunch is a great way to spend a day in the city.
Getting stuck into some free-flowing drinks with your friends around a table of food is a match made in heaven if you ask us, and if you're looking to achieve your ultimate bottomless brunch goals, then we've put together a list of some of our top spots in Manchester to help you find the right one for you.
From pancakes and smashed avocado, to Full English breakfasts, Chinese, chicken and waffles, and more – there's over 15 choices to pick from.
Check out our guide here.
___
Science and Industry Museum
Monday 1 November – onwards
A new world-first free exhibition that's set to explore the revolution in science that is transforming cancer care has opened to the public at the Science and Industry Museum in Manchester.
The Science Museum Group has partnered with expert partner Cancer Research UK for the curation of the new exhibition at what is a key moment in time when one in two of us will be diagnosed with cancer in our lifetime, but more of us than ever before are living longer and better with the disease.
Cancer Revolution: Science, innovation, and hope is the first "major object-rich exhibition" to reveal the past, present and future of how cancer is prevented, detected and treated.
Through never-before seen objects and stories, cutting edge treatment and research, reflection, new artist commissions and installations, film, photography, interactive exhibits and a breadth of personal stories, the museum says the exhibition will present the stories of people affected by cancer and those who study and treat it.
You can find more information about the new exhibition here.
___
Skate Manchester Ice Rink
Cathedral Gardens
Monday 1 November 2021 – 3 January 2022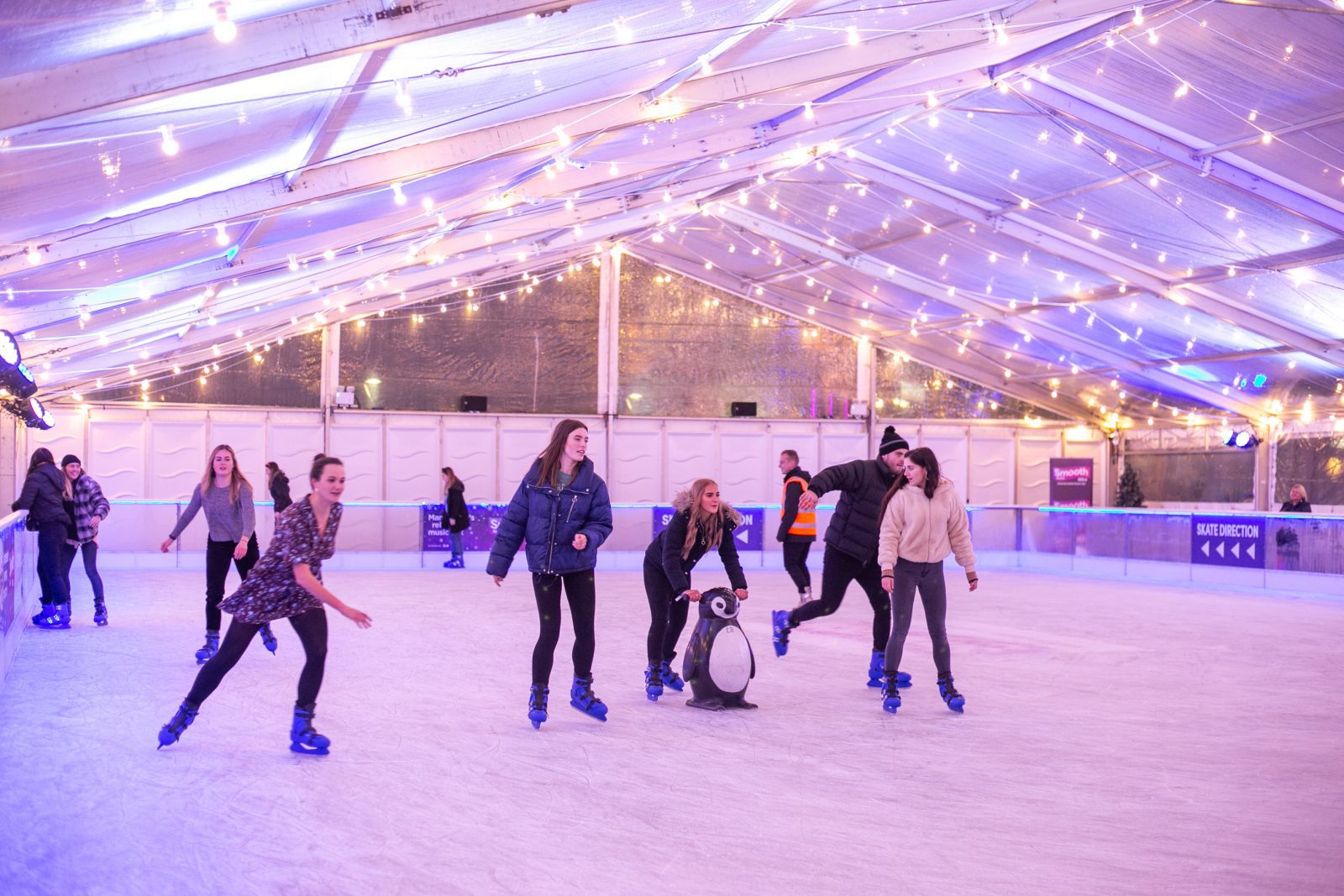 Scare Skate may be over now, but the Skate Manchester Ice Rink is sticking around in Cathedral Gardens right up until January 2022, so there's plenty of time to wrap up warm and brush up on your ice skating skills this winter.
Visitors can book ice skating tickets online, as well as skate aids for children needing a little extra help on the ice.
Pre-booking is recommended particularly at weekends and during school holidays.
You can find more, and grab tickets here.
___
Día De Los Muertos
Cheetham Hill
Tuesday 2 November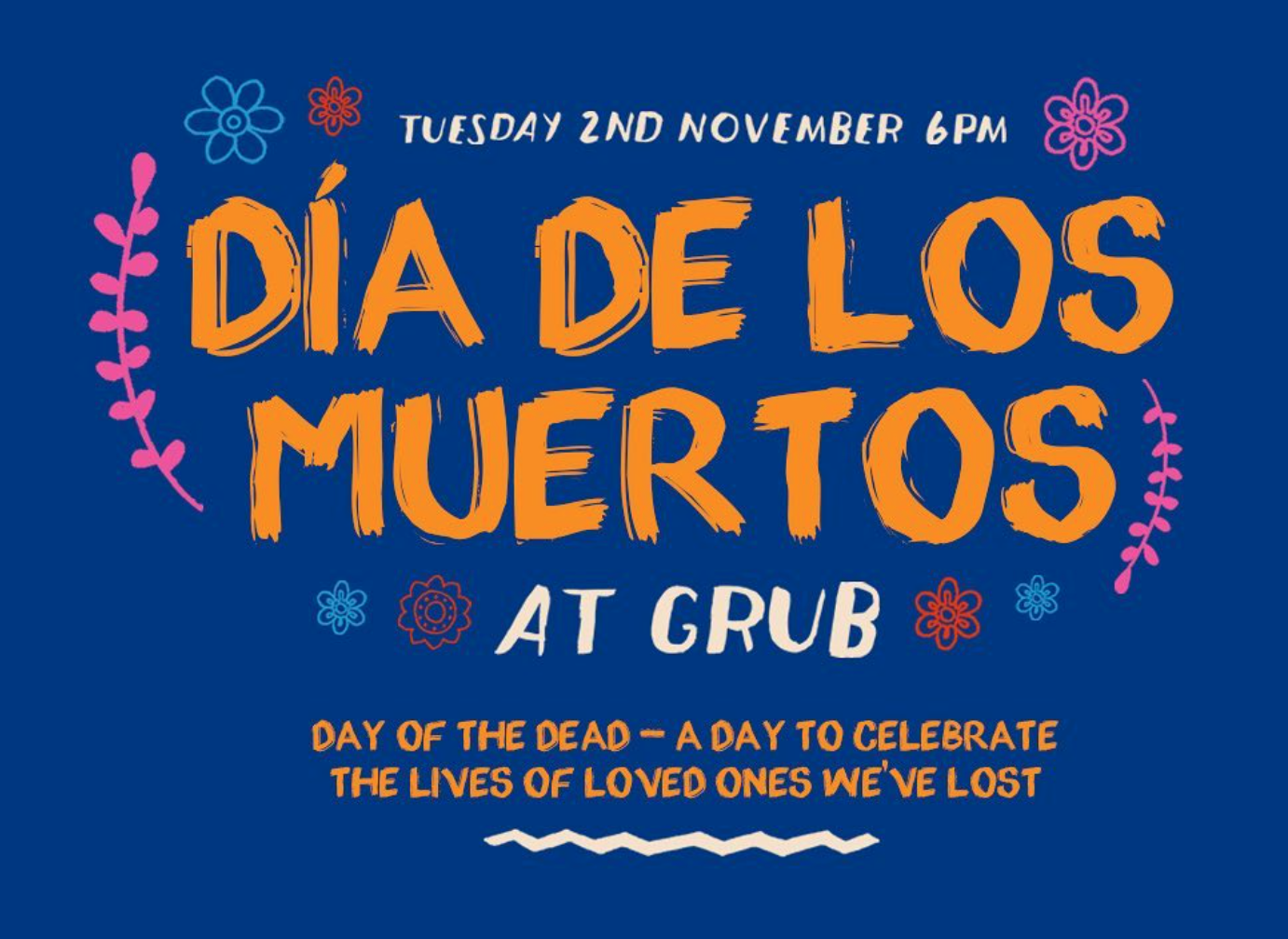 Manchester's largest street food fair GRUB – which is currently based at the Red Bank Project just outside of the city centre in Cheetham Hill – is celebrating the traditional Mexican festival of Día De Los Muertos, which translates to 'Day of the Dead' this Tuesday.
Día De Los Muertos two-day festival that reunites the living with the dead.
GRUB is inviting people to bring a photo of their loved ones and any of their favourite foods, drinks, and gifts on the venue's ofrenda.
You can find out more here.
___
Little Amal
Castlefield Bowl
Wednesday 3 November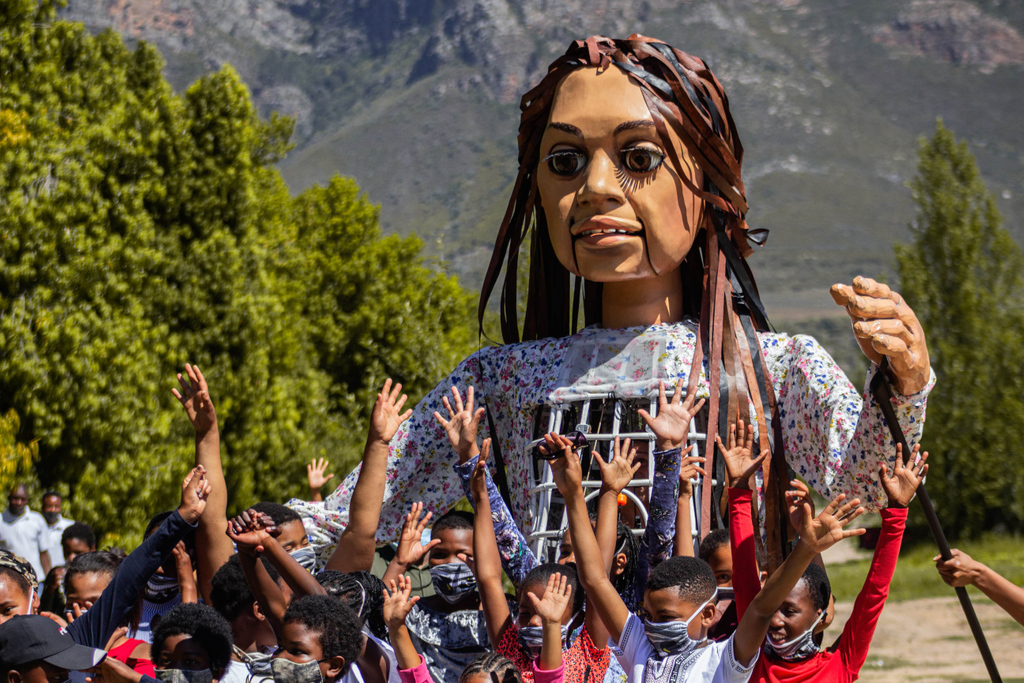 Don't miss the epic finale of Little Amal's international journey, as the giant 11-foot puppet arrives in Manchester this week.
Little Amal – whose name means 'hope' in Arabic, and was created by Handspring, the same company that made the puppets for the critically-acclaimed War Horse – is a puppet of a nine-year-old refugee girl who has 'walked' all the way from the Syria-Turkey border.
The puppet's journey is designed to highlight the risks taken by millions of refugees each year who are escaping from war or violence.
Amal will complete her journey in Manchester on 3 November.
You can find out more here.
___
Big in Japan
Great Northern
Friday 5 November – onwards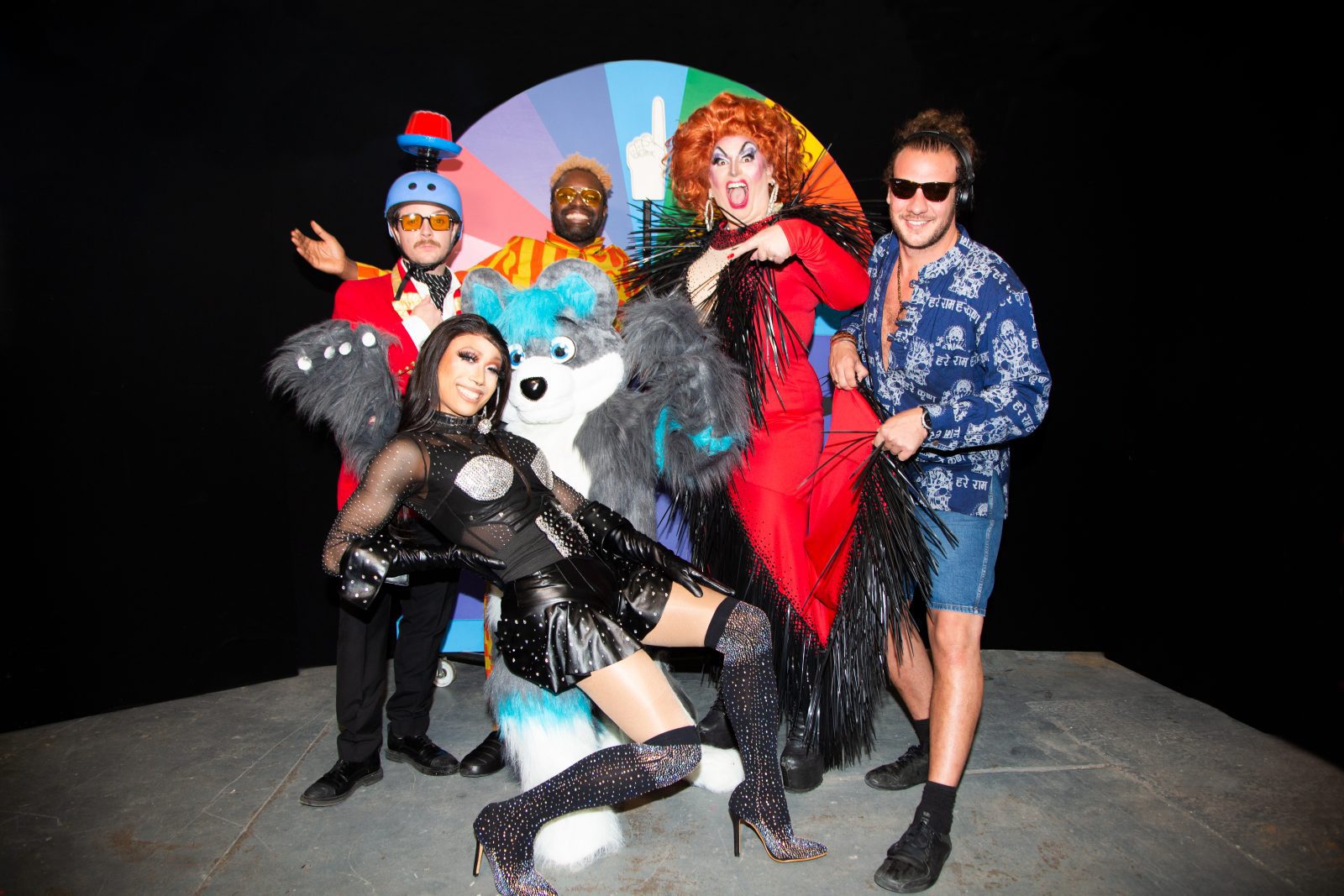 A brand-new "insane and super wacky" live event that's inspired by popular Japanese game shows has arrived in Manchester.
It's fair to say that Ginger Vanderpump – known by many as 'the Duchess of daytime TV' – and her co-star Mr Leonard Lilypops are giving Manchester an experience like no other, where those who are up to the challenge can expect "mind-blowing entertainment" from a crazy cast of misfits.
There's some wild games, banging tunes, live DJ's, Drag Queens, everyone's favourite drinks, and chaos like you've never seen before.
This is Big in Japan.
You can find more information and grab tickets here.
___
The Warehouse Project 2021
Depot Mayfield
Friday 5 November – 1 January 2022
The Warehouse Project 2021 season has officially begun at Depot Mayfield.
After the party kicked off with mega stars Megan Thee Stallion, and Nile Rodgers & Chic, a star-studded selection of shows that run right up until New Year's Day are all set to rock the city – with electronic pioneers Four Tet, DJ EZ, and Jamie XX due to make appearances.
Mayfield Depot will also welcome back favourites such as Jon Hopkins, Disclosure, Rudimental, Adam Beyer, Chase & Status and Bicep during the autumn.
Other acts include Hacienda, Classical, FISHER, Gorgon City, Basement Jaxx, Marco Carola, Loco Dice, Eats Everything, and Annie Mac.
You can find more information about WHP21 here.
___
Featured Image – Van Gogh Alive | Bevan Ross / MIF