What's On
The best things to do in Greater Manchester this week | 13 – 19 February 2023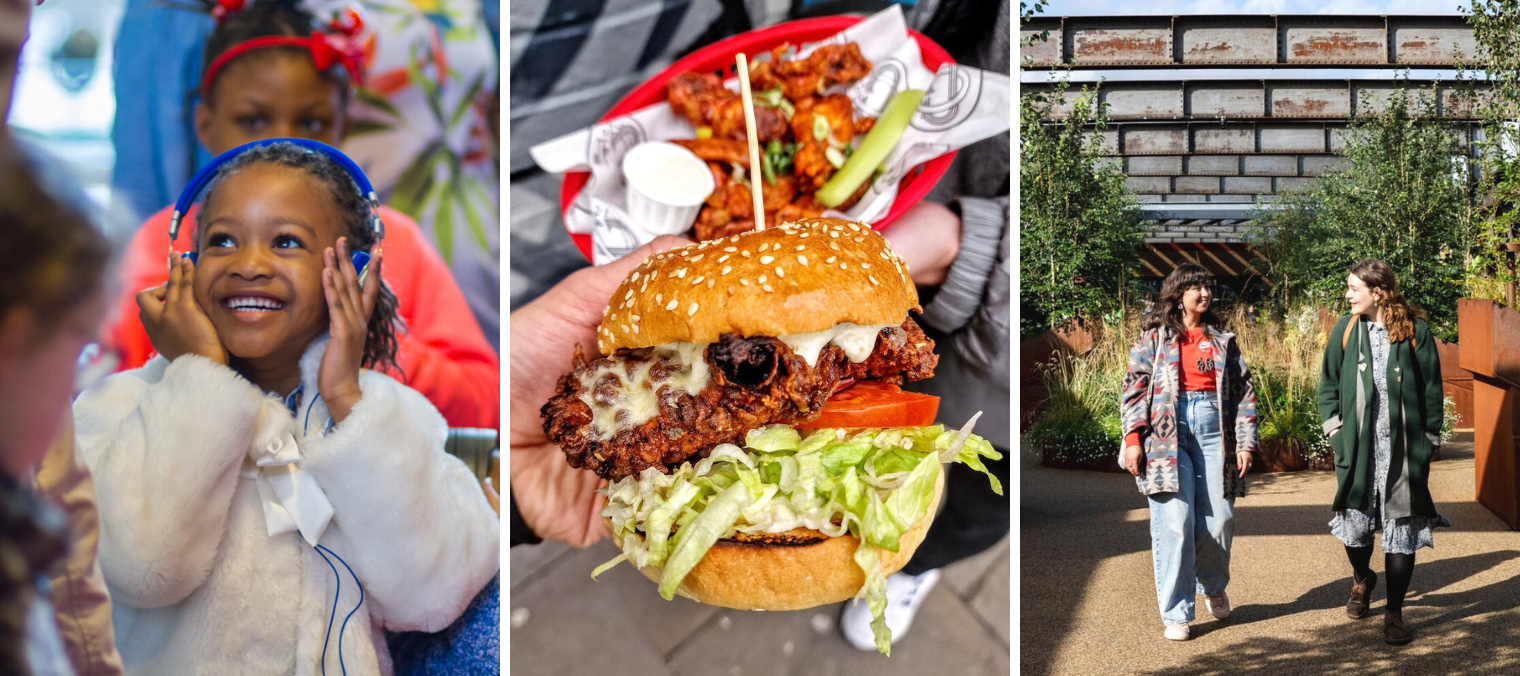 February well underway across Greater Manchester, and there's lots to celebrate this week.
Not only are schools now out across the region, it being Valentine's Day this week, and lots happening for sports lovers, but the rest of the events calendar is also filled with all sorts of different activities to be getting up to, so once again, we've cherry-picked a few of the best bits for another edition of our 'what's on' guide.
As always, some of the events we're going to mention are completely free, while others will set you back a few pounds, and many will need to be booked in advance.
Here's our top picks.
___
LGBTQIA+ History Month with Cheddar Gorgeous
Kimpton Clocktower Hotel & Refuge
Monday 13 February – onwards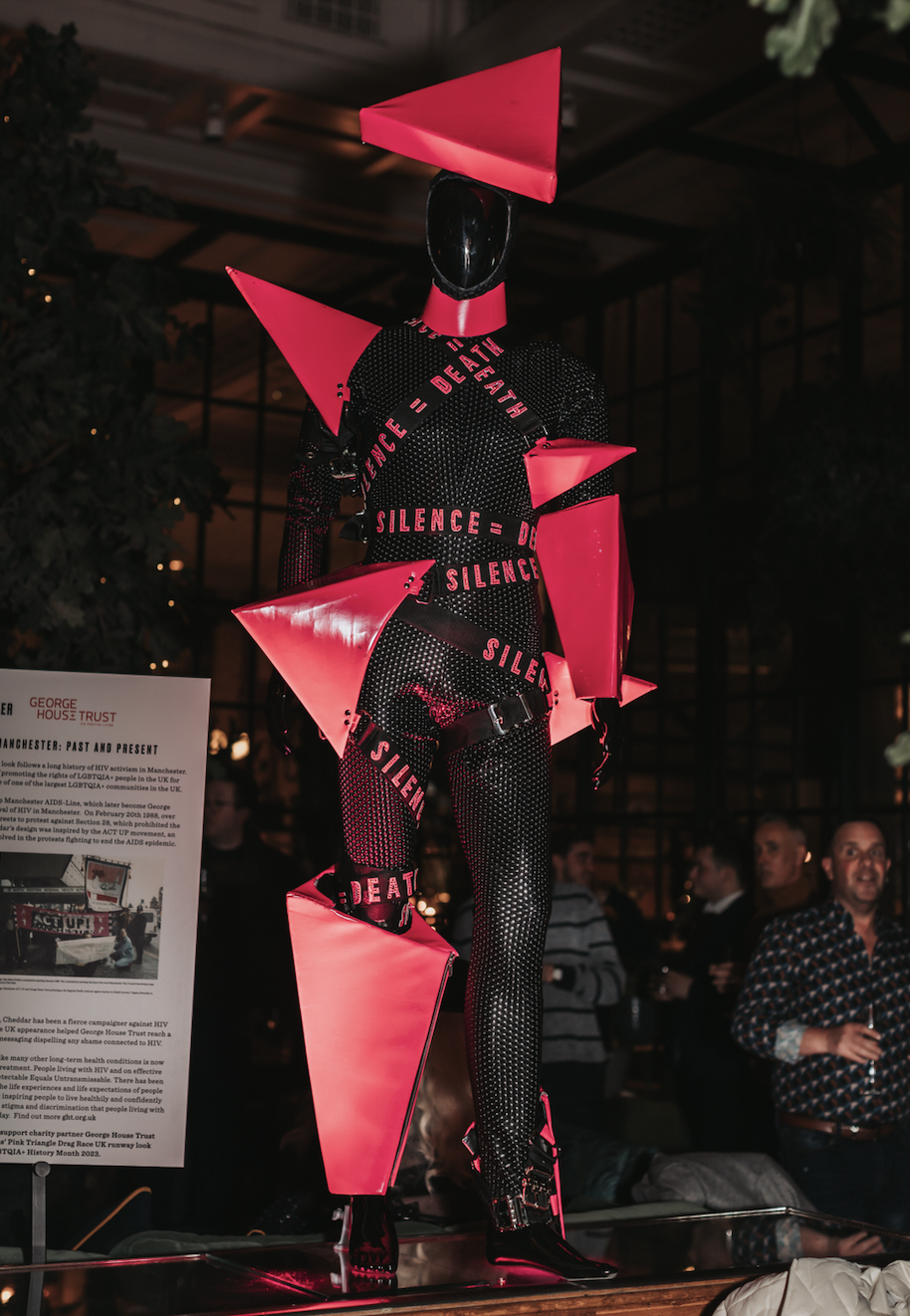 RuPaul's Drag Race UK star Cheddar Gorgeous' iconic Pink Triangle outfit is on show at Refuge throughout LGBTQIA+ History Month.
Cheddar Gorgeous was applauded for the powerful HIV conversation in the werkroom of Drag Race UK and used the runway to showcase their activism with the bodysuit embellished with pink triangles.
Kimpton Clocktower Hotel and Refuge is also raising funds for its charity partner George House Trust throughout February with an outfit-inspired special cocktail called the 'Pink Triangle' – with a donation of 50% from each drink purchased going to the charity.
Find out more here.
___
Generations: Portraits of Holocaust Survivors
IWM North
Monday 13 February – onwards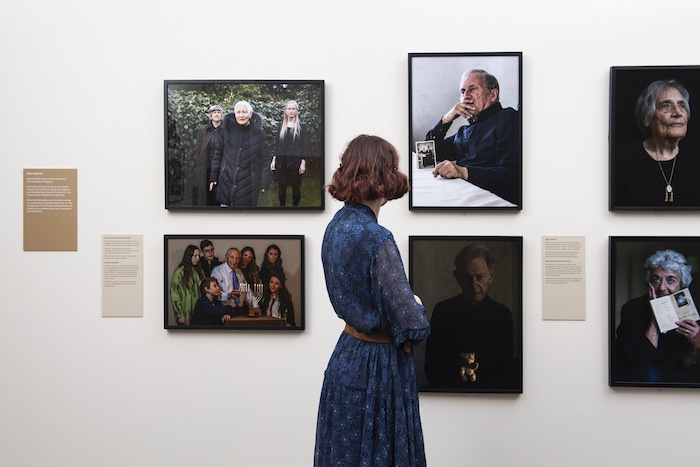 Never-before-seen portraits of local Holocaust survivors have gone on display at the Imperial War Museum (IWM) North in Manchester.
The new photography exhibition opened to mark Holocaust Memorial Day 2023.
Following its successful inaugural run at IWM London back in 2021, the exhibition – which is titled Generations: Portraits of Holocaust Survivors – features 60 contemporary portraits of
Holocaust survivors and their families, alongside four new photographs taken by The Royal Photographic Society (RPS) President and Chair of Trustees, Simon Hill.
Find out more here.
___
Jurassic Seas
SEA LIFE Manchester
Monday 13 – Sunday 19 February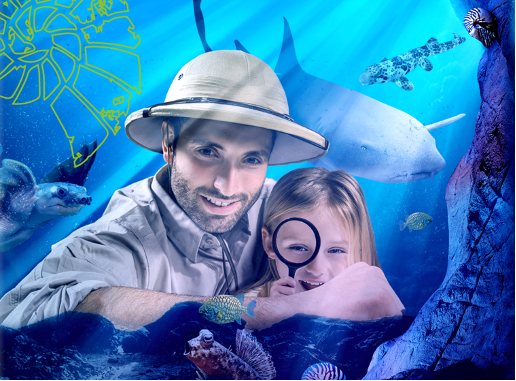 SEA LIFE Manchester is inviting families to dive deep into the past this February half term with its new pre-historic adventure called 'Jurassic Seas'.
For those up for the true Jurassic experience, you'll be able to dig for fossils, take part in challenges, enjoy dino photo opportunities, meet and greet The Professor, and even see animals from pre-historic times up close and personal – including sharks, turtles, and sea anemones.
Find out more and grab tickets here.
___
Fancy catching all the February deals, discounts, and offers in Manchester's cafes, bars, and restaurants?
Quite a few of the city's bars and cafes have decided to extend their 50% off food deals from January into February, and we're absolutely chuffed to see it.
Beyond that, there are some awesome set menus, lunch deals and general discounts going around – not to mention quite a lot of Valentine's deals to take up if you're looking to celebrate Cupid's holiday with someone special this month.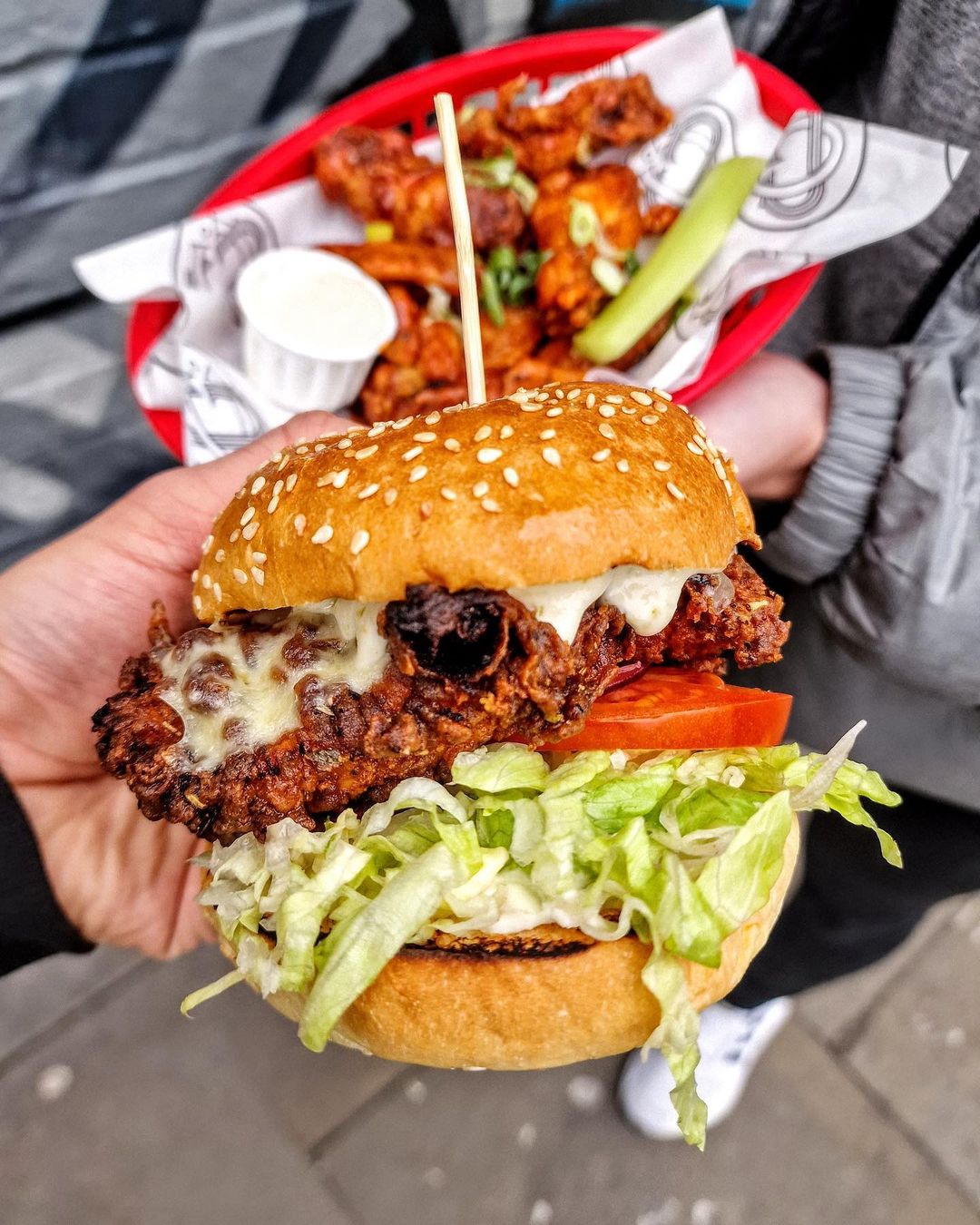 If you're looking for somewhere to grab a bite this week, we've rounded up some of the best Manchester February restaurant deals to take advantage of in 2023.
You can read our list here.
___
PUSH Festival 2023
HOME MCR
Monday 13 – Saturday 18 February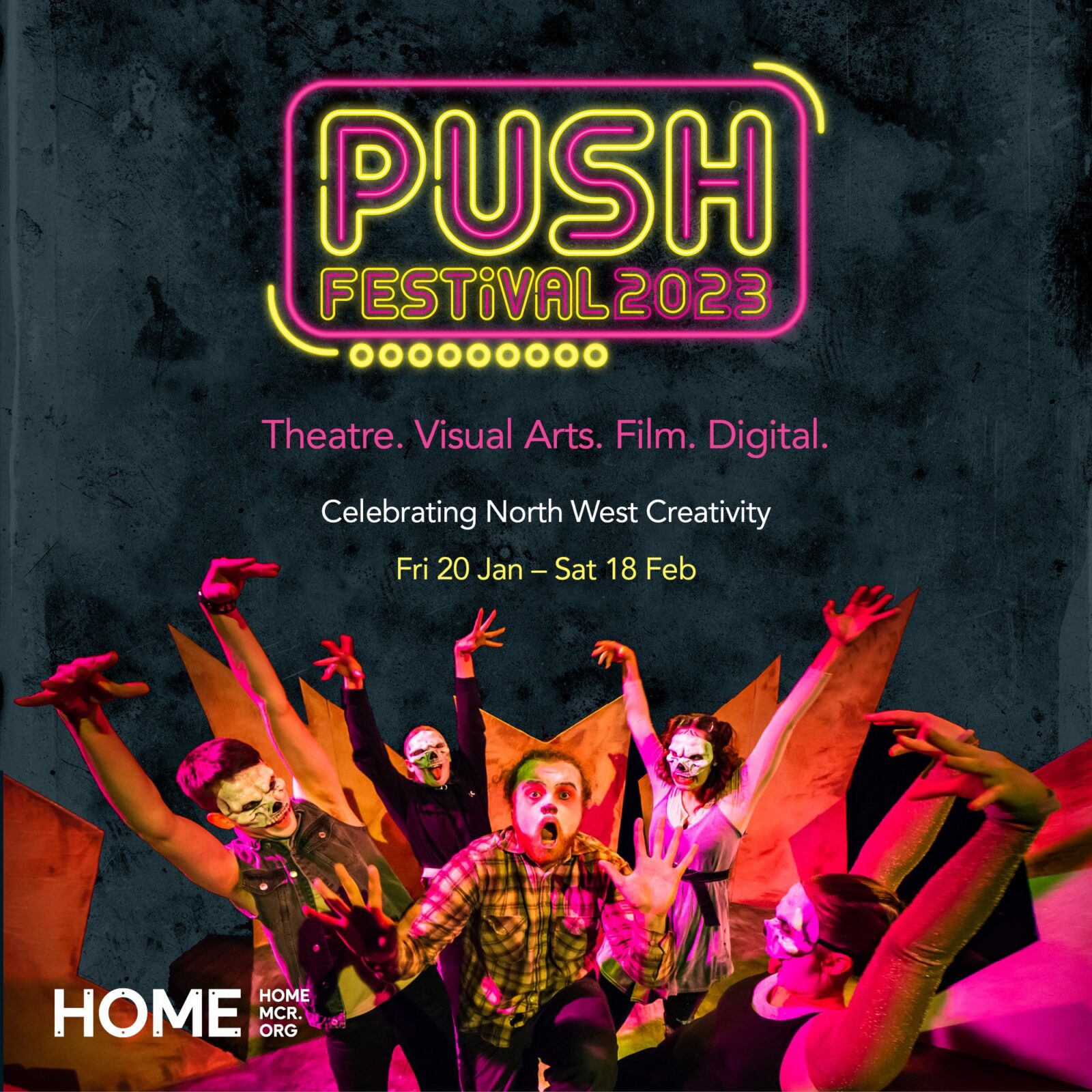 This is your last week to catch PUSH Festival at HOME.
For the last three weeks, HOME's stages, screens, and spaces have been dedicated to showcasing fantastic works from around the region, as well as offering opportunities for creatives to meet industry professionals, share ideas and inspiration, and develop their skills.
This year's festival is showcasing newly-commissioned works across a range of art forms, including theatre, digital work, visual arts, and cinema.
The festival also includes a series of workshops and other artist development opportunities.
Find out more and grab tickets here.
___
Valentine's Day 2023
Manchester City Centre
Tuesday 14 February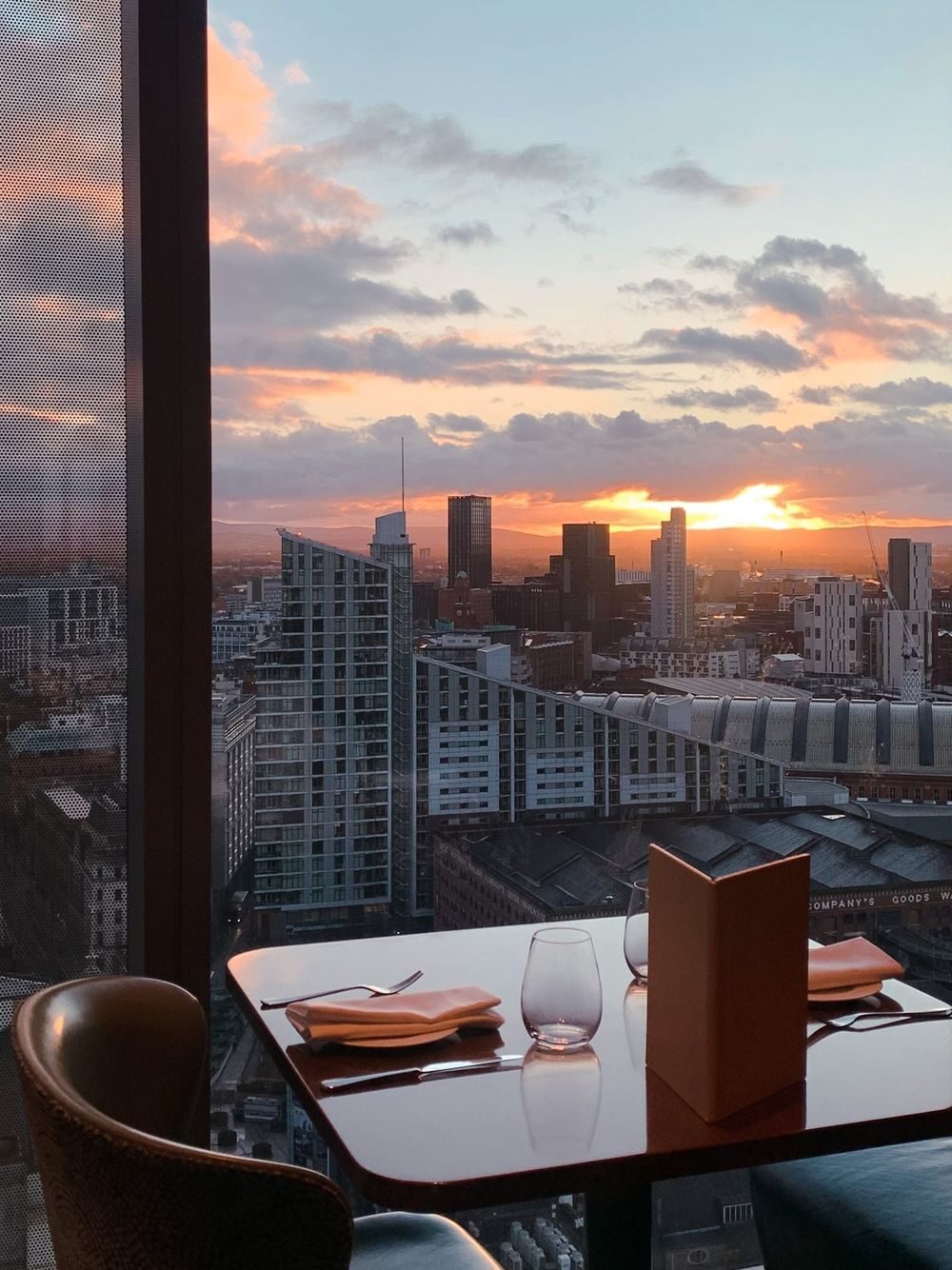 It's Valentine's Day this week, and Manchester is gearing up to welcome couples wanting to celebrate the international day of love in style.
With so many great restaurants, bars, and date spots in the city centre, if you're looking to take your other half out, then you are quite literally spoilt for choice, so we thought we'd help make things a little bit easier by recommending some of our favourite popular date night spots to help get you started.
If you're looking to spend a romantic evening celebrating the best of Manchester's hospitality scene, then we've rounded up some of the city's most romantic bars and restaurants here.
Need some date inspiration? We picked five of the best date ideas here.
___
Half Term at the Science and Industry Museum
Science and Industry Museum
Friday 17 – Sunday 26 February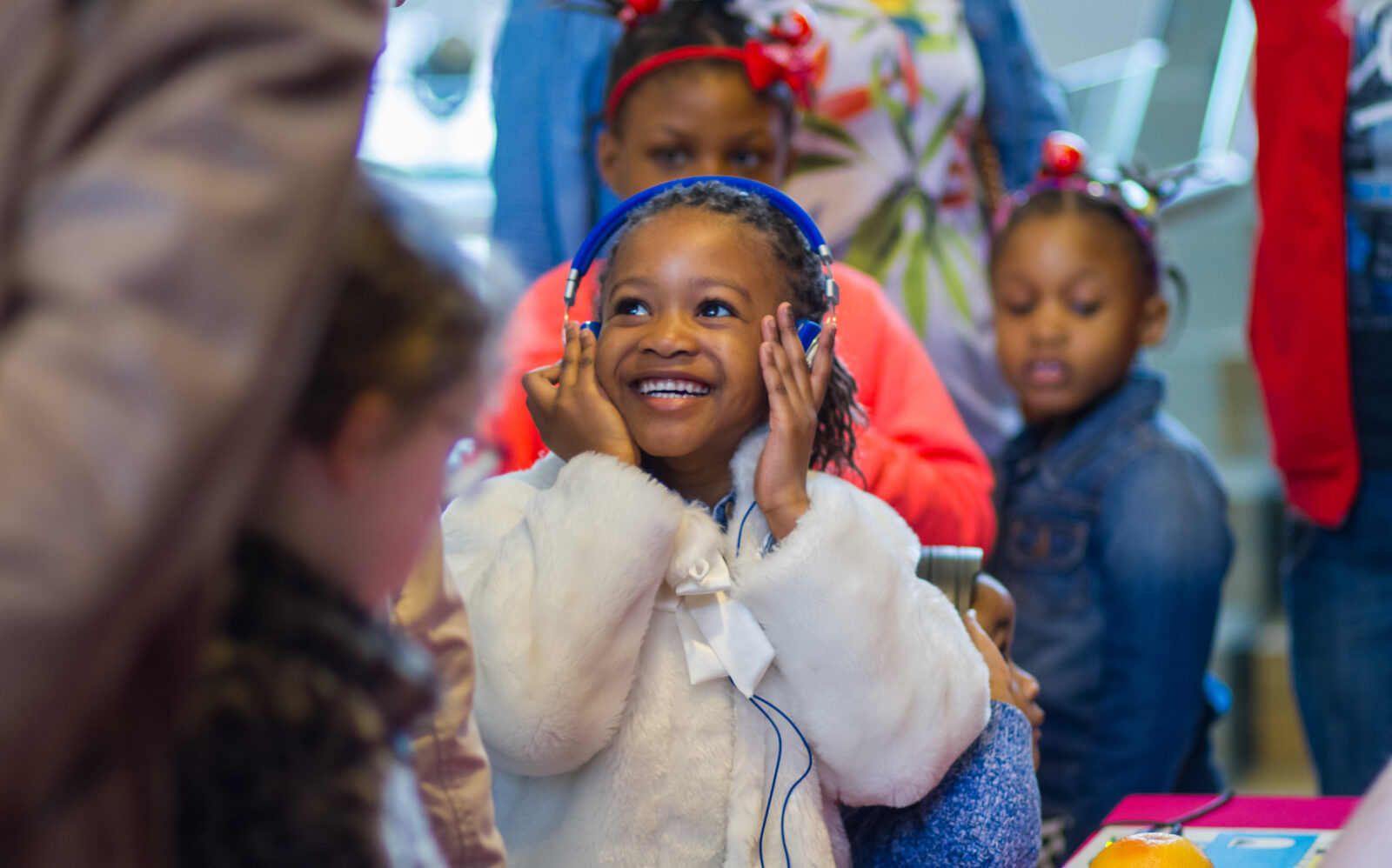 Mancs will get the chance to "unravel the secrets of sound" through experiments, play, and performance at the Science and Industry Museum this half term.
The Science and Industry Museum in the heart of Manchester city centre is encouraging families to "march to the beat of their own drum" and have a go at finding their inner musician, as there'll be a whole host of interactive activities, special shows, and unique performances all themed around the science of sound to get stuck into.
Find out more here.
___
We Love MCR Charity Valentine's Dip
Sale Water Park
Saturday 18 February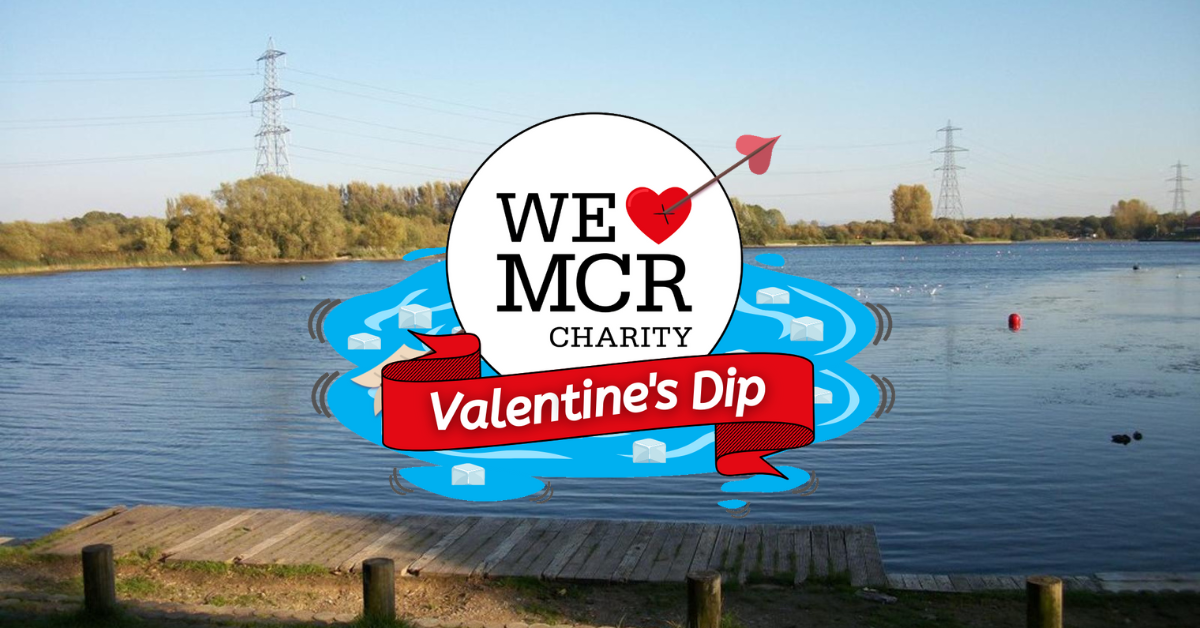 One of Manchester's most iconic charities, We Love MCR Charity, is hoping to get hearts racing with an exhilarating cold water immersion dip in Sale Water Park this Valentine's weekend, and daredevil Mancs taking part will be raising funds for the 25-year-old charity's work supporting ambitious communities and young people across our region.
Those brave enough to take part will plunge themselves into the water at Sale Water Park, wearing anything but a wetsuit, and during the time of year when freshwater is at its coldest at around 3°C.
Find out more and donate to the dippers here.
___
A Cinematic Spectacle for the Senses
Ducie Street Warehouse
Saturday 18 February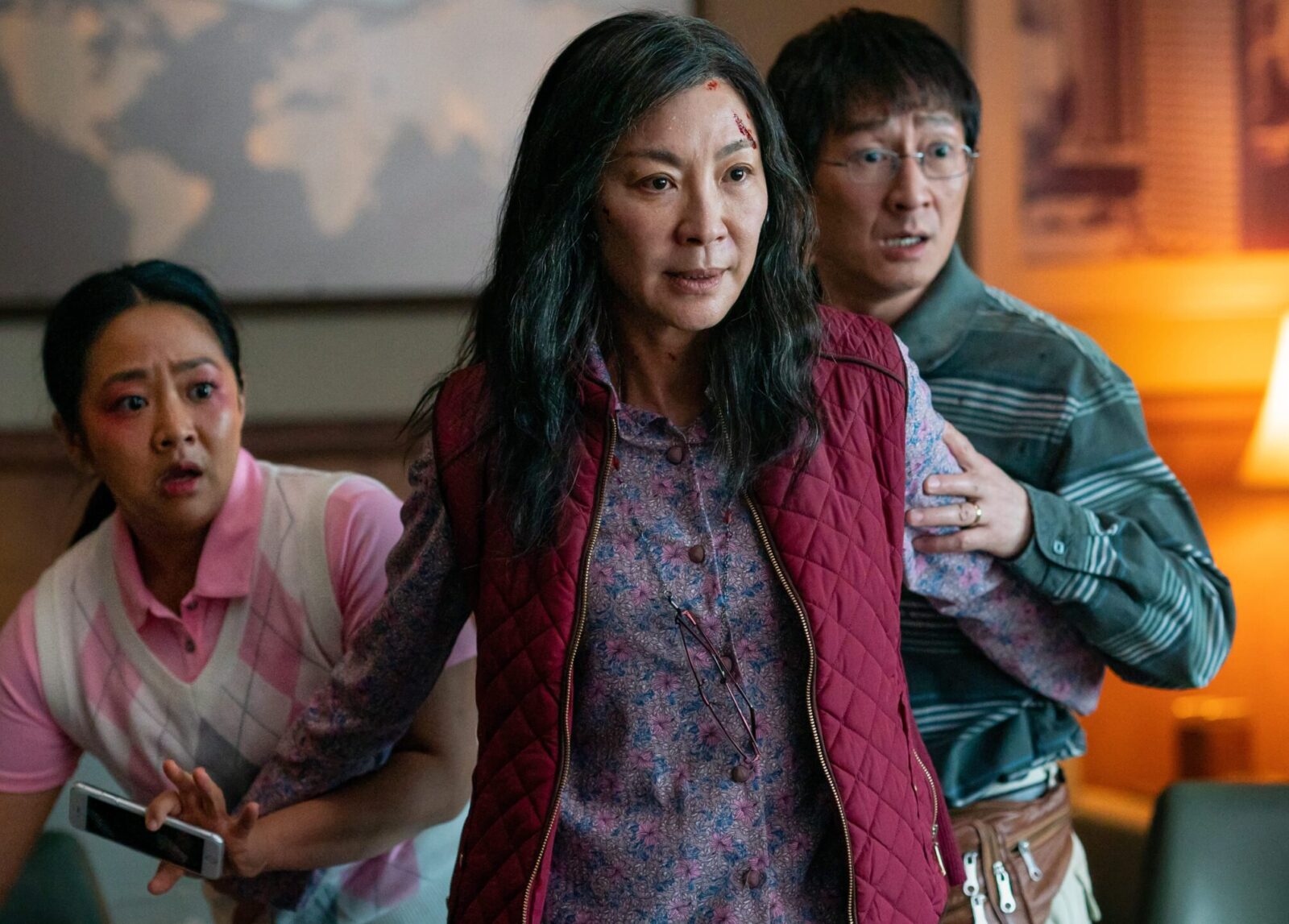 Woodford Reserve Whiskey is hosting the ultimate immersive event for foodies and film fans ready for a new and exciting experience.
Coming to Ducie Street Warehouse's 36-seat 'Mini Cini' on Saturday 18th February, A Cinematic Spectacle for the Senses is three intimate cinema screenings of 2022's smash-hit Everything Everwhere All At Once, alongside a perfectly-paired tasting menu of small plates and cocktails.
The story of an ageing Chinese immigrant swept up in an insane adventure, each course surprises guests at different moments throughout the film to further bring the film scenes to life.
Guests will be surprised with Woodford Reserve-themed cocktails and paired culinary delights by TĀTĀ Eatery, which is known for its innovative Asian fusion cuisine and originally famous for inventing 'ricewiches'.
Find out more and grab tickets here.
___
Castlefield Viaduct
Manchester City Centre
Saturday 18 February – onwards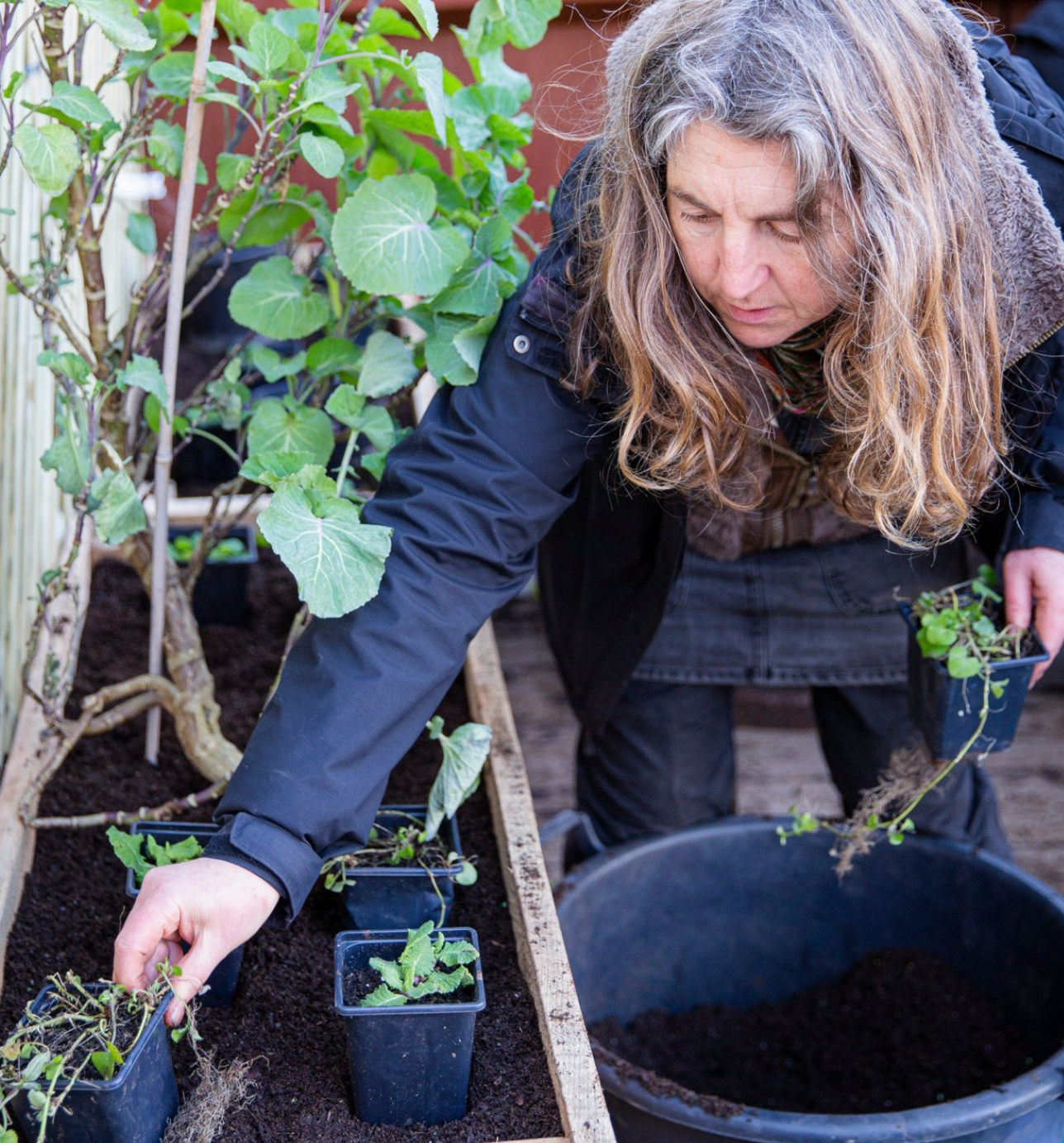 Manchester's new 'sky park' on Castlefield Viaduct is reopening next weekend after being closed for maintenance over the winter.
The New York-inspired elevated urban park on the giant Grade II-listed 330-metre steel viaduct opened to the public as part of a pilot project to gauge opinion back in July 2022, but has been closed since December to allow time for the team of National Trust gardeners, volunteers, and community partners to prune, plant, and create new and exciting areas.
On top of the work to add a variety of seasonal planting displays created by, four plots on the viaduct have also been handed over to local community groups and partner organisations to create their own unique gardens for visitors to enjoy.
Find out more and book tickets here.
___
Six Nations Official Guinness Fan Zone
Escape to Freight Island
Saturday 18 & Sunday 19 February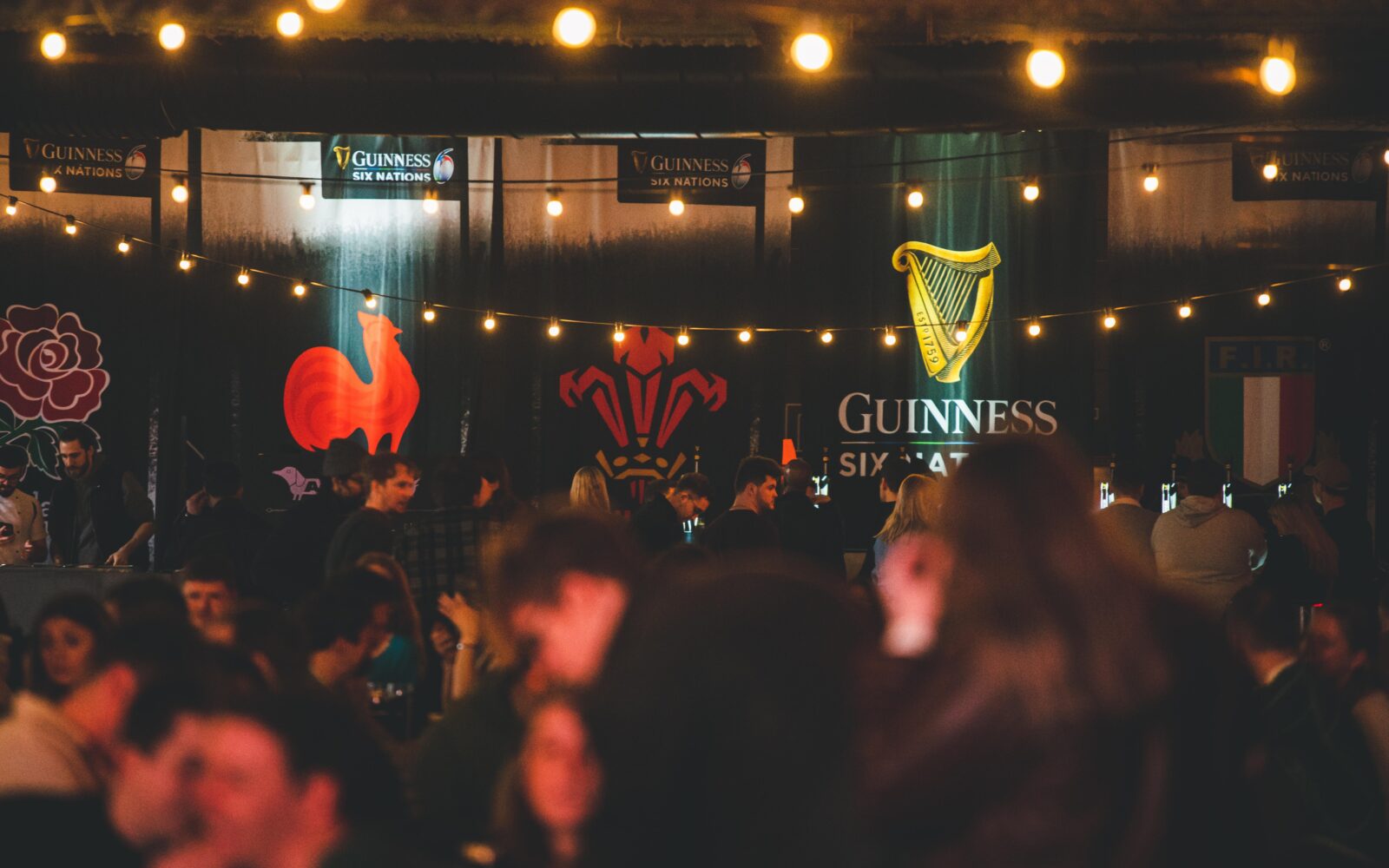 One of the biggest Guinness Fan Zones in the UK has arrived in Manchester city centre for the Six Nations, and the best part of all is, it's absolutely free.
With the beloved rugby union tournament having kicked off on Saturday 4 February and running up until Saturday 18 March, Guinness have brought their popular fan zone to our lovely city – which is the biggest one outside of London – and have popped up at Escape to Freight Island just round the corner from Piccadilly Station.
The space has been transformed into a dedicated area for rugby lovers to watch the match, enjoy a fresh pint of ice-cold Guinness, and get involved with a whole host of other festivities.
Find out more and grab tickets here.
You can also read our round-up of all the best places to watch the Six Nations in Manchester here.
___
Featured Image – Science Museum Group | Cane and Grain | National Trust