What's On
The best things to do in Greater Manchester this week | 17th – 23rd May 2021
Your go-to guide for what's on, what's happening, and what there is to do across the borough this week.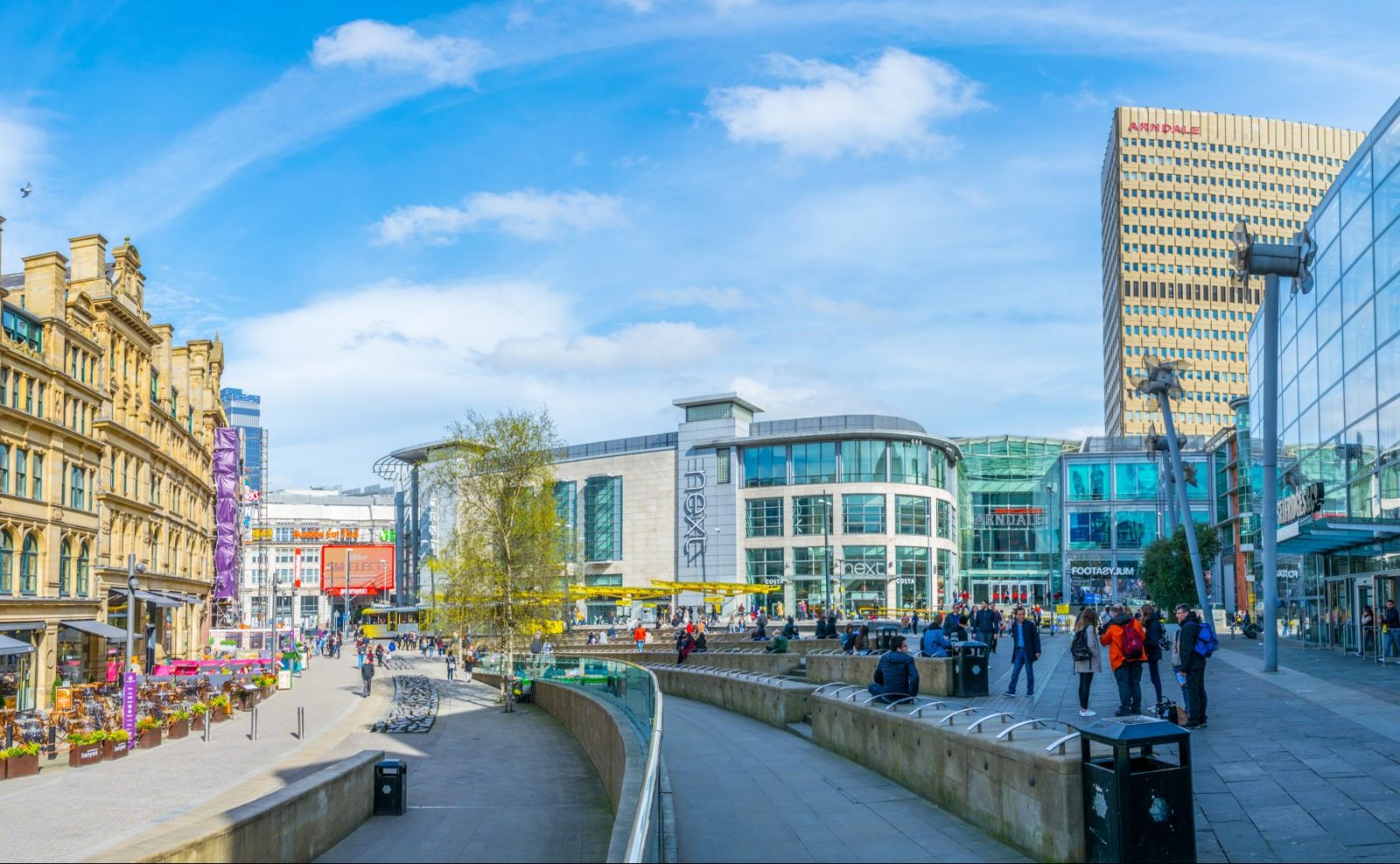 We've finally arrived at what is arguably one of the most exciting weeks of 2021.
After nearly five months of closure, 'Step Three' in the government's roadmap to lifting England's current national lockdown – which crucially allowed up to 30 people from different households to gather outdoors, hospitality to open indoors, indoor entertainment venues to reopen, indoor group sports / exercise classes to commence, and more – has finally been introduced, and a sense of normality has returned to Greater Manchester.
And there's plenty to be getting up to.
If you're stuck for something to do, then this is your go-to guide for what's on and what's happening in the city of Manchester and beyond this week.
Some of the events we're going to mention here are completely free, others will set you back a few pounds, and most will need to be booked in advance – but all are COVID-secure in order to keep you as safe as possible.
Whatever you fancy doing though, there's certainly no shortage of choice in our region, so here's some of the things you can get stuck into.
___
Box on the Docks
MediaCityUK
Monday 17th May – onwards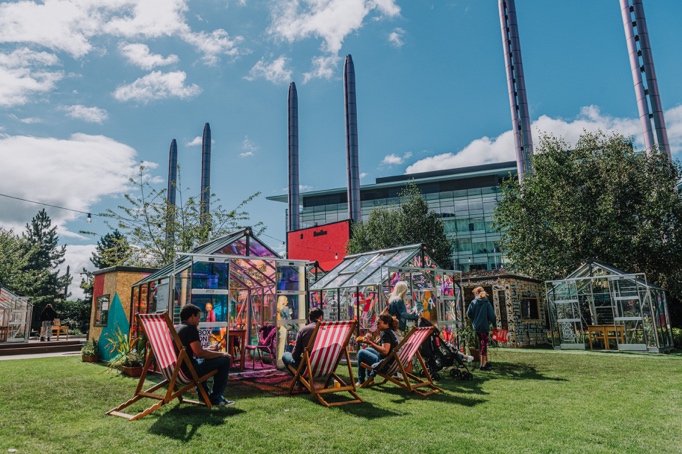 Do you remember Box on the Docks from 2020?
MediaCityUK's popular outdoor dining concept Box on the Docks (BOTD) is welcoming customers back to its waterside 'pods' from this week, with the collection of 30 sheds and greenhouses having undergone renovation from local artists and an exciting range of residents moving into the neighbourhood for the summer.
Beloved local eateries from across the region – Grandad's Sausages, I Knead Pizza, Bada Bing Deli and Batard Bakery – have all arrived at BOTD.
You can find more information about Box on the Docks 2021 here.
___
Pride in Trafford
Sale
Monday 17th – Saturday 22nd May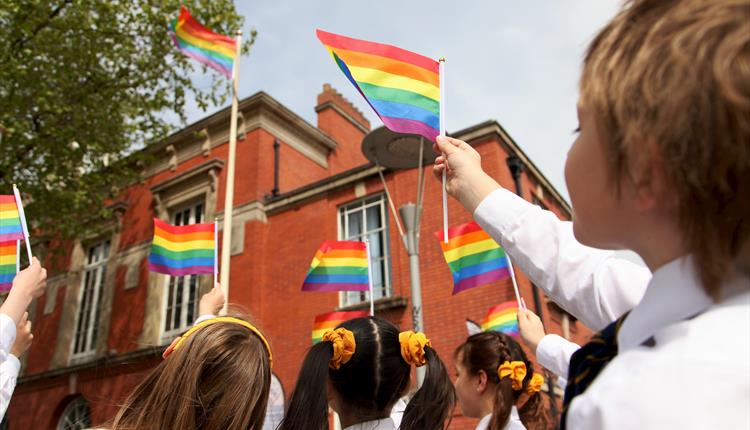 Pride in Trafford explores and celebrates both identity and LGBTQ+ life in Trafford.
The works staged at the festival aim to challenge and entertain, and take a queer art focus over a more traditional pride format.
The inaugural Pride in Trafford took place in 2019, with a strong commitment to diversity, telling stories and celebrating artists – many of which are often under-represented – and the 2020 festival was then reimagined as a micro-digital festival amid the coronavirus (COVID-19) pandemic.
A range of events at this year's festival are set to take place between Monday 17th – Saturday 22nd May 2021, and you can find more information here.
___
RHS Garden Bridgewater
Salford
Tuesday 18th May
As many Greater Manchester residents will know, the opening of the Royal Horticultural Society's (RHS) newest £44 million garden attraction – which is located off Leigh Road in Worsley – has been delayed on a number of occasions due to ongoing restrictions amid the coronavirus (COVID-19) pandemic, but now it's been revealed that visitors will be welcomed for the first time from Tuesday 18th May.
The 154-acre garden at the former Worsley New Hall estate is the biggest hands-on horticultural project undertaken in Europe since planning permission was granted in 2017.
It will be the first-ever RHS Garden located in an urban area.
You can find more information and grab tickets ahead of the grand reopening here.
___
Top Secret
Science and Industry Museum
Wednesday 19th May – 31st August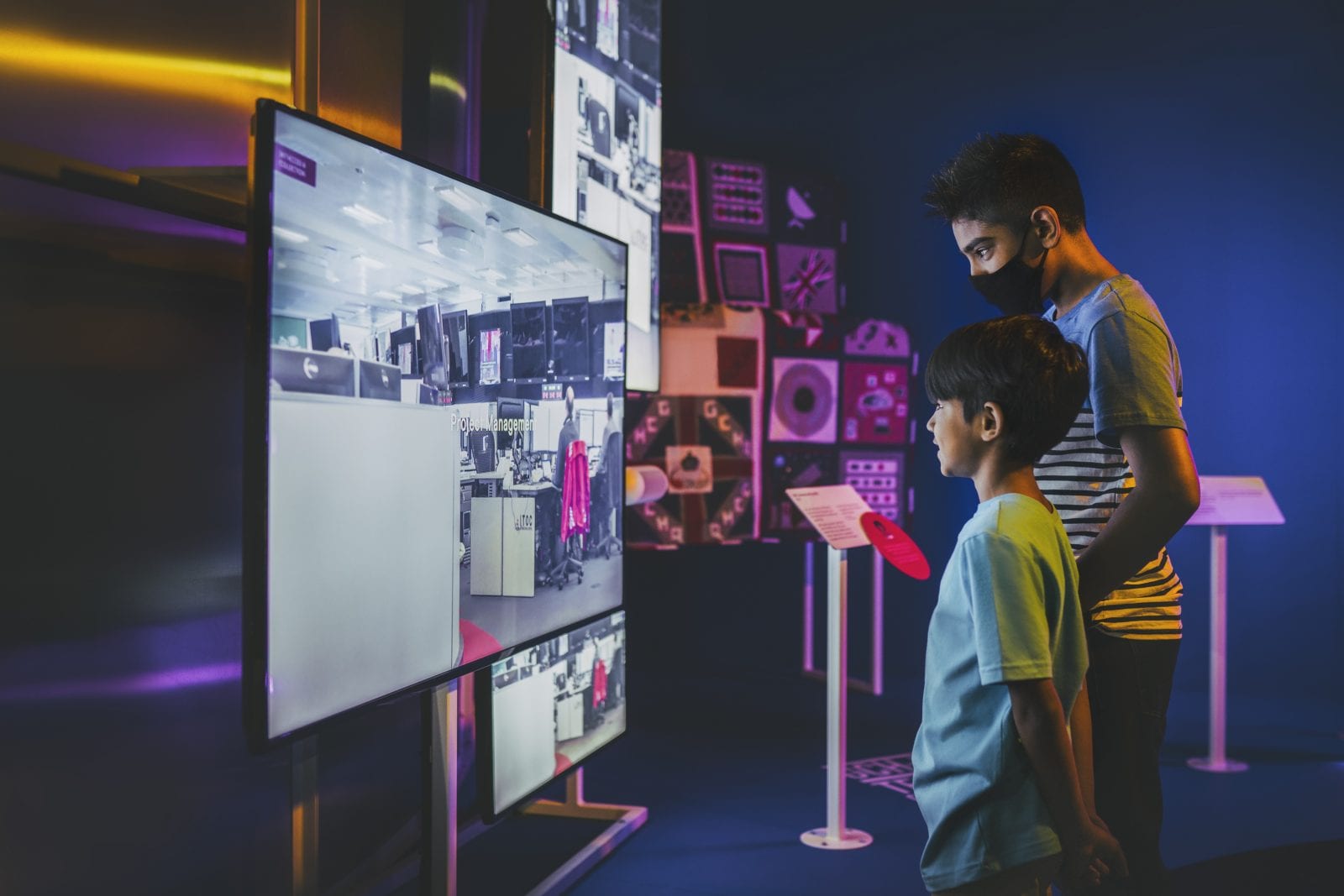 Top Secret: From Ciphers to Cybersecurity will pore over a century's worth of secret communications and intelligence in an exhibition containing over 100 objects from GCHQ and the Science Museum Group.
The exhibition will include, for the first time, objects related to Alan Turing and his team's work intercepting German comms at Bletchley Park, and visitors can also explore how Britain protected its skies during WWI, how codes were cracked in WWII, and the ways in which intelligence agencies foiled one of the most successful spy rings operating during the Cold War.
The exhibition will also explore modern digital security – considering recent examples of major cyber hacks such as the WannaCry attack on the NHS.
You can find more information ahead of the exhibition's opening here.
___
Drive2Drag
DriveINSIDE at the Trafford Centre
Saturday 22nd May
Drive2Drag is pulling into DriveINSIDE at the Trafford Centre – an arena being billed as the "world's first drive-in theatre" – this Saturday, and RuPaul's Drag Race Season 2 contestant Joe Black will be surrounded by a hand-chosen galaxy of versatile stars, including singing she-clown Danny Beard, Yshee Black, who's known for hosting a lip-syncing competitions in her home city of Birmingham, and "Canal Street's land lady" Julie Noted.
Covered by Europe's largest marquee tent, DriveINSIDE has capacity for 800 visitors – with all drivers parking up in a specially-allocated space and sitting in a pre-reserved seat alongside their vehicle.
There's also a fully COVID-safe and contactless restaurant and bar on site.
You can grab your tickets here.
___
Ancoats Pop-Up Market
Ancoats
Saturday 22nd May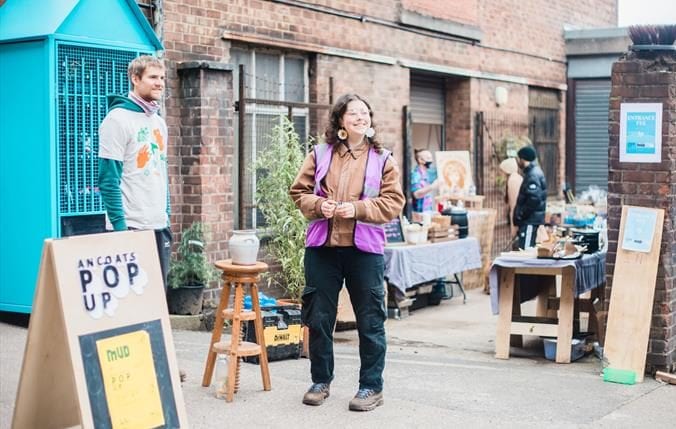 Nestled among the backstreets of Manchester and tucked into the courtyard of an old, red-brick historic mill, Ancoats Pop Up Market is a COVID-safe weekly-run market event which has teamed up with MUD (Manchester Urban Diggers) to supply the neighbourhood with a wealthy selection of fresh, organic and locally-grown fruit and veg, as well as dry goods, all throughout May.
The market also features Manchester-based stallholders serving speciality coffee, locally-brewed rum liquors, locally-sourced bakes and crafts, and more.
Street food and freshly-brewed coffee is also available while you browse.
You can find more information here.
___
Manchester Cheese Crawl
Central Manchester
Saturday 22nd May
The Manchester Cheese Crawl will take you around some of the cheesiest spots the city has to offer for two hours of non-stop cheese-related fun, including everything from blue cheese tasting, to cheese quizzes, competitions and more.
Starting off in St Ann's Square, the tour wanders across the city and gives you the chance to try the finest cheeses Manchester has to offer along the way.
With tours taking place this Saturday 8th May, and happening every Saturday until 25th September, tickets cost just £25 each and include cheese samples, optional bread and crackers, and some red wine to complement.
You can grab your tickets here.
___
Sourdough Bread Making Class
Food Sorcery
Sunday 23rd May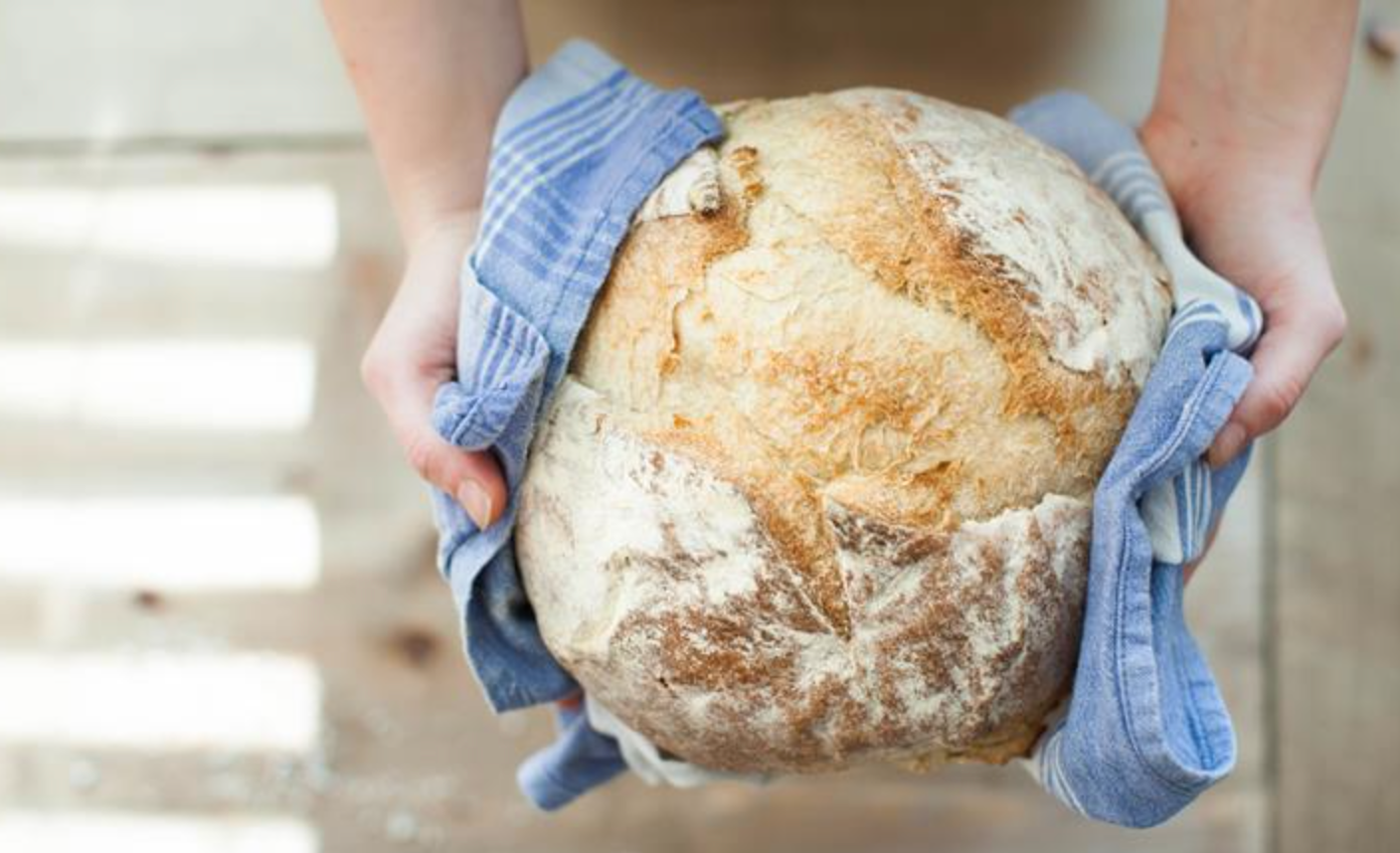 Widely favoured amongst many due to its ability to digest easier within the body and for its tangy flavour and wholesome appearance, sourdough bread has been around for hundreds of years – and Didsbury's very-own cookery school, Food Sorcery, is teaching you how to make it yourself this Sunday.
In this easy, three-hour class for sourdough beginners, you will learn how to make a loaf from the beginning, how to take care of it, feed it and nurture it using a variety of readily-available ingredients, and you'll also be shown how to shape the dough to achieve the best looking loaves, as well as simple cutting effects to make those enviable patterns so that your bread has that professional appearance.
Lunch will be provided, alongside a selection of sourdough breads, meats and cheeses, and a glass of fizz or beer on arrival.
You can find more information, and book your slot on the course here.
___
Secret City
EventCity
Wednesday 19th – Sunday 23rd May
Manchester's newest event space is back and it's better than ever.
Park N Party – the team that delivered both the sell-out successes of ScareCity and ChristmasCity, and a number of other outdoor live events throughout 2020 – has launched SecretCity, and there's a whole host of immersive drive-in entertainment events happening this week.
There's screenings of cinema classics such as Mamma Mia! Here We Go Again, Moana, The Greatest Showman, Rocky Horror Picture Show, and more all on show throughout the week.
Tickets must be booked in advance, and you can grab yours from £35 per car here.
___
Totally Roarsome
Mottram Hall
Monday 17th – Sunday 23rd May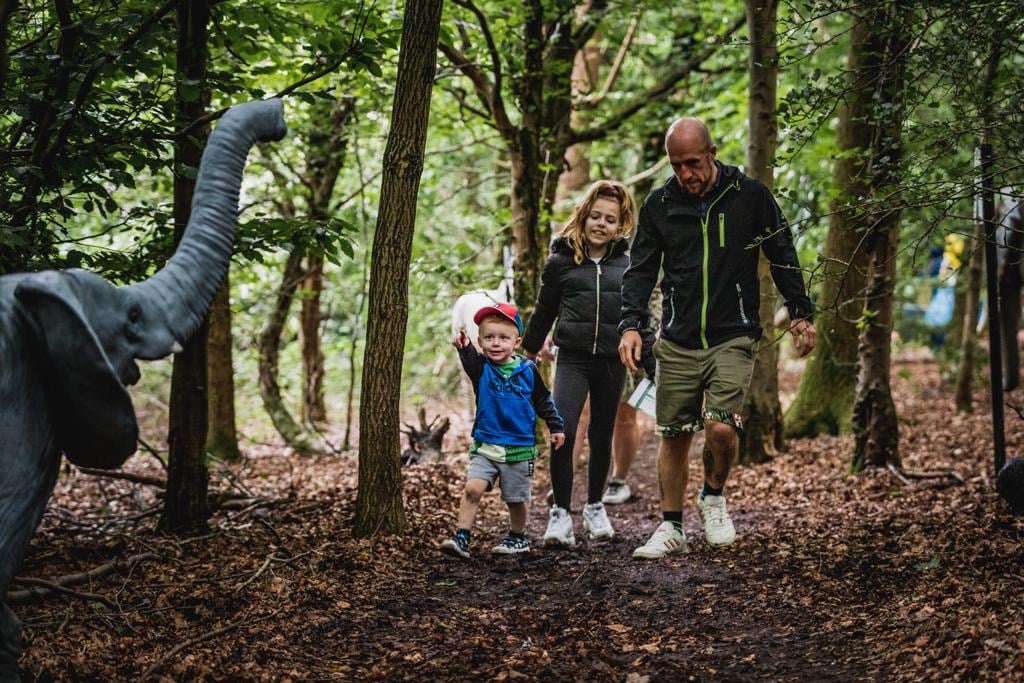 Named by many as being one of the safest attractions for all the family in Greater Manchester, Totally Roarsome took the region by storm last summer after it opened to the public following the initial lifting of coronavirus (COVID-19) lockdown restrictions in mid-2020, with visitors flocking from far and wide.
Now at the new location of Mottram Hall, just over the border into Cheshire, Totally Roarsome features everything from dinosaurs, jungle animals and Arctic creatures, to superheroes, pirates and cartoon characters.
Tickets are priced at £7.95 per ticket (+ £1.50 booking fee, per transaction), and must be booked in advance online from the Totally Roarsome Facebook page.
This is to manage and restrict the number of visitors / families being allowed around the attraction at any one at a time, with five minutes between slots, to allow for necessary COVID-safety precautions and social distancing measures to be upheld.
You can find out more information, and book your tickets here.
___
OT Art Trail
Old Trafford
1st May – 31st July
The OT Art Trail – which has been organised by OT Creative Space and is funded by Arts Council England – sees a number of local artists work together with members of the Manchester community to create six individual large scale murals which have been painted onto walls and building gable ends around the area, including in Seymour Park and Ayres Road.
The new murals have added to murals and artwork already seen around Old Trafford.
The several new street art sites will be linked together via a downloadable audio tour, which is suitable for people of all ages.
Each mural centres around the theme 'community togetherness and diversity'.
You can find more information on The OT Art Trail via the OT creative SPACE website here.
Featured Image – Wikimedia Commons / Matt Short