What's On
The best things to do in Greater Manchester this week | 19 – 25 June 2023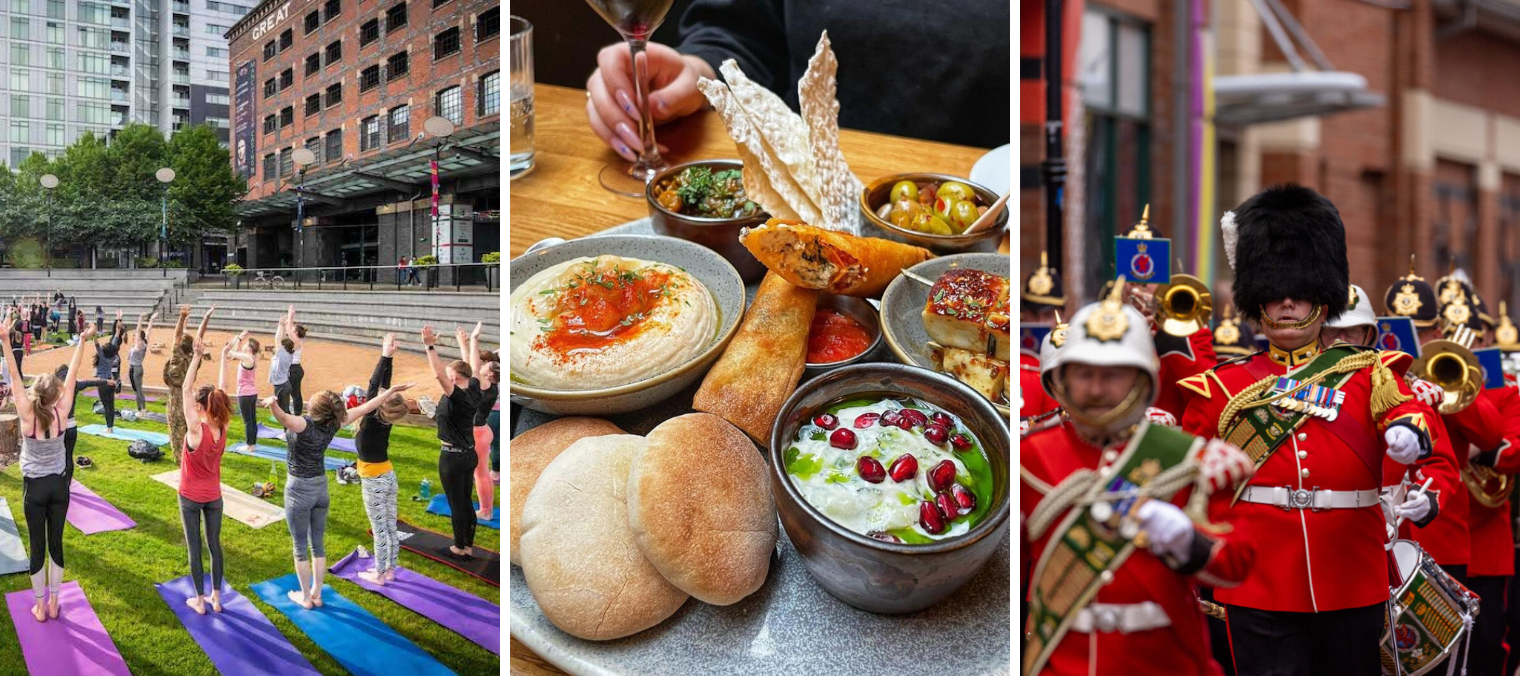 We can probably safely say that summer is here now, as the sun has been shining bright over the last few weeks.
Although we might be due some showers this week, nothing can rain on Greater Manchester's parade, as once again, the region's events calendar is absolutely jam-packed full of all sorts to be getting involved with – including festivals, family-friendly activities, foodie feasts, immersive experiences, and so much more.
Once again, we've cherry-picked a few of the best bits for another edition of our 'what's on' guide this week.
Here's our top picks.
___
The Coronation Street Experience
ITV Studios
Monday 19 June – onwards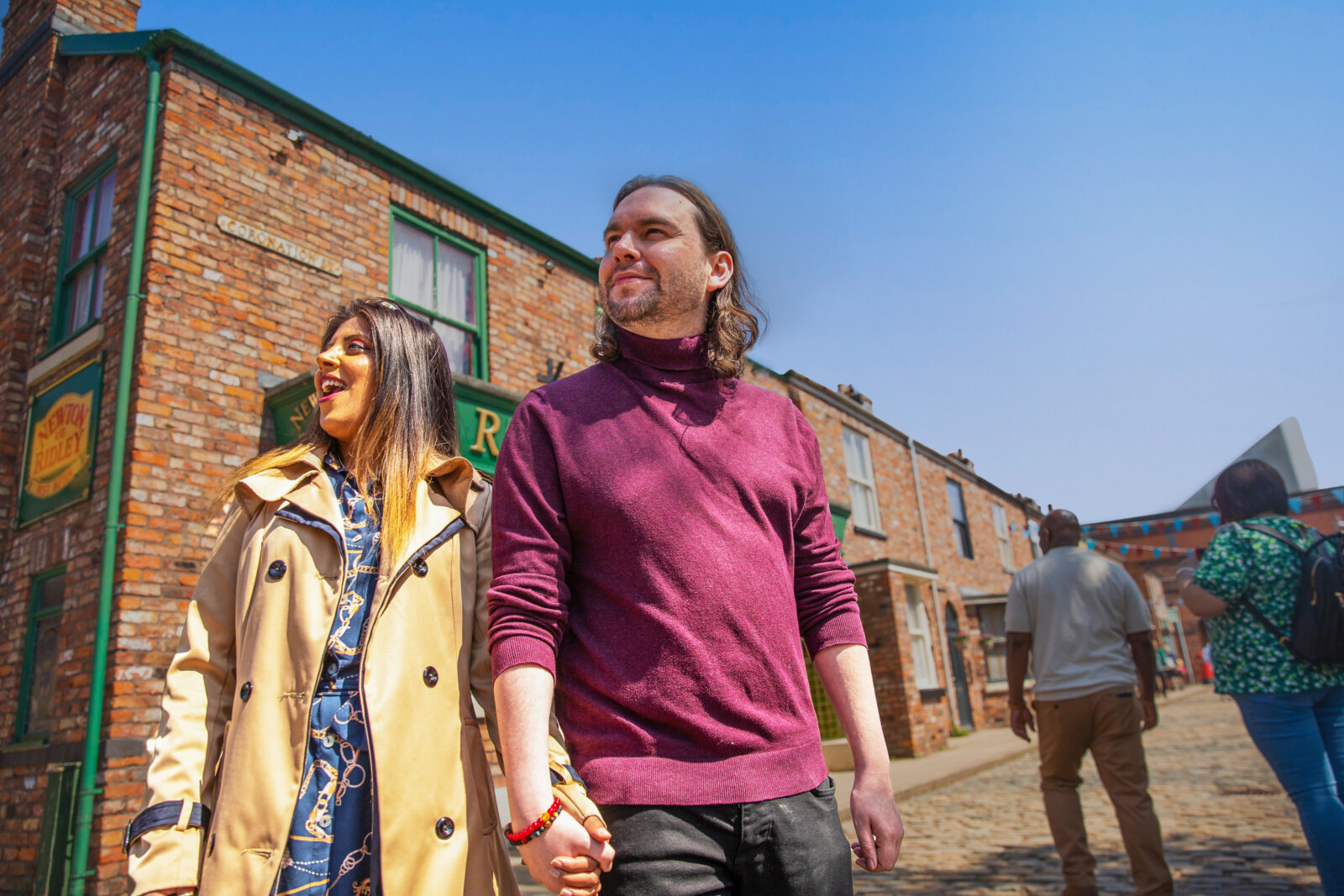 A brand-new Coronation Street Experience has opened, and it's giving fans access to areas they previously haven't been able to before.
The Coronation Street Tour is known for giving people the chance to discover the hidden world that lies behind the camera at the external sets at MediaCityUK in Salford, and now, the already award-winning experience has got even better as the new exhibition extends the current 90-minute tour and makes it even more "immersive" for fans.
You'll get the opportunity to see Dierdre's famous glasses up close, take a seat in Roy's Rolls, or even stand behind the bar at The Rovers.
Find out more and grab tickets here.
___
Armed Forces Week
Manchester City Centre
Monday 19 – Sunday 25 June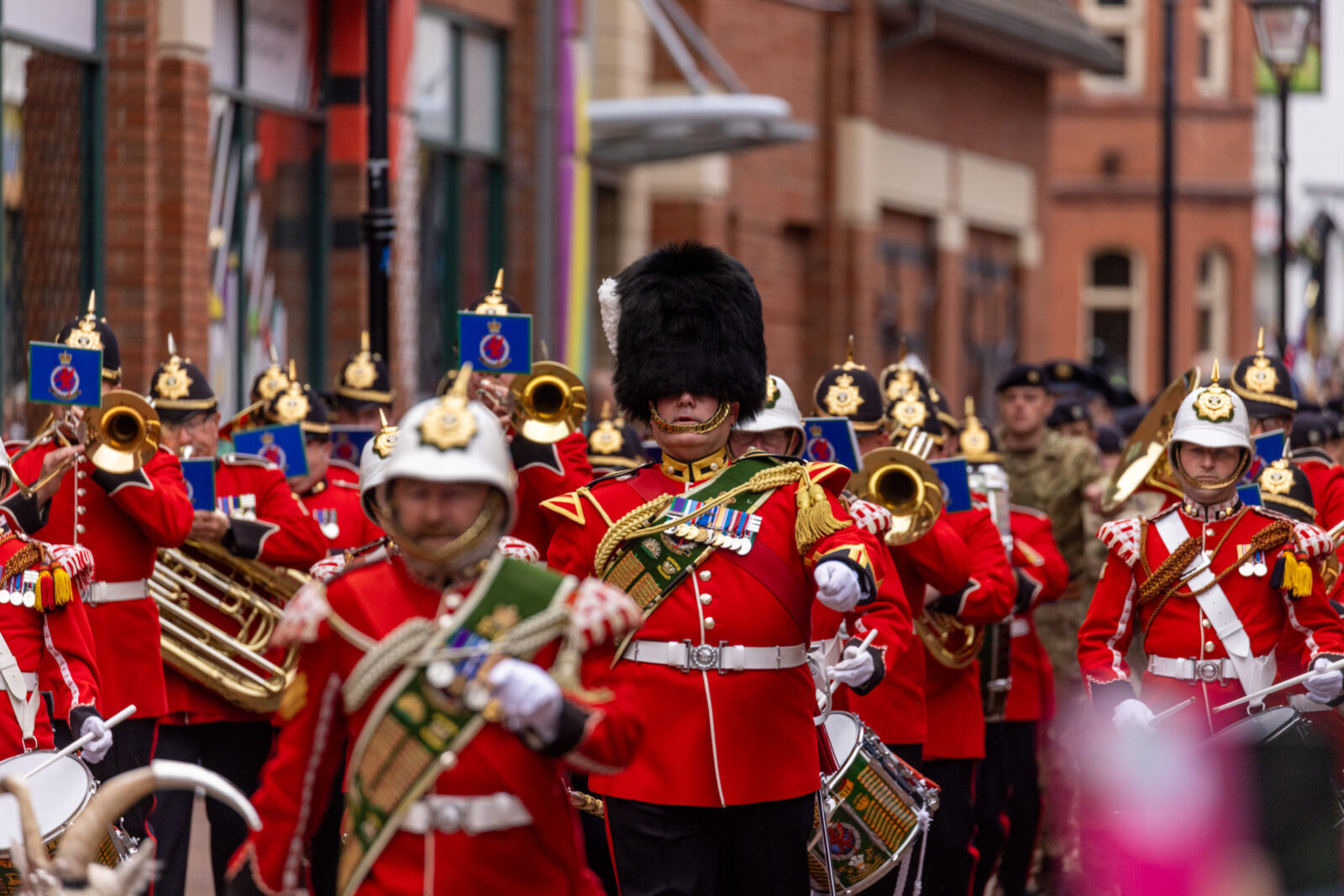 Manchester is to pay tribute to the outstanding contribution of the nation's Armed Forces this week.
As well as the Armed Forces flag being raised on top of Central Library all week, on actual Armed Forces Day on Saturday, Manchester City Council is hosting a family fun day in St Peter's Square from 11am, where members of the public to go along for "an afternoon of fun".
There'll be a whole host of themed activities to get involved with that all honour the members of the Armed Forces and veterans for their dedication and service.
Find out more about what Manchester's doing for Armed Forces Day here.
___
La Clique
Depot Mayfield
Monday 19 June – Saturday 29 July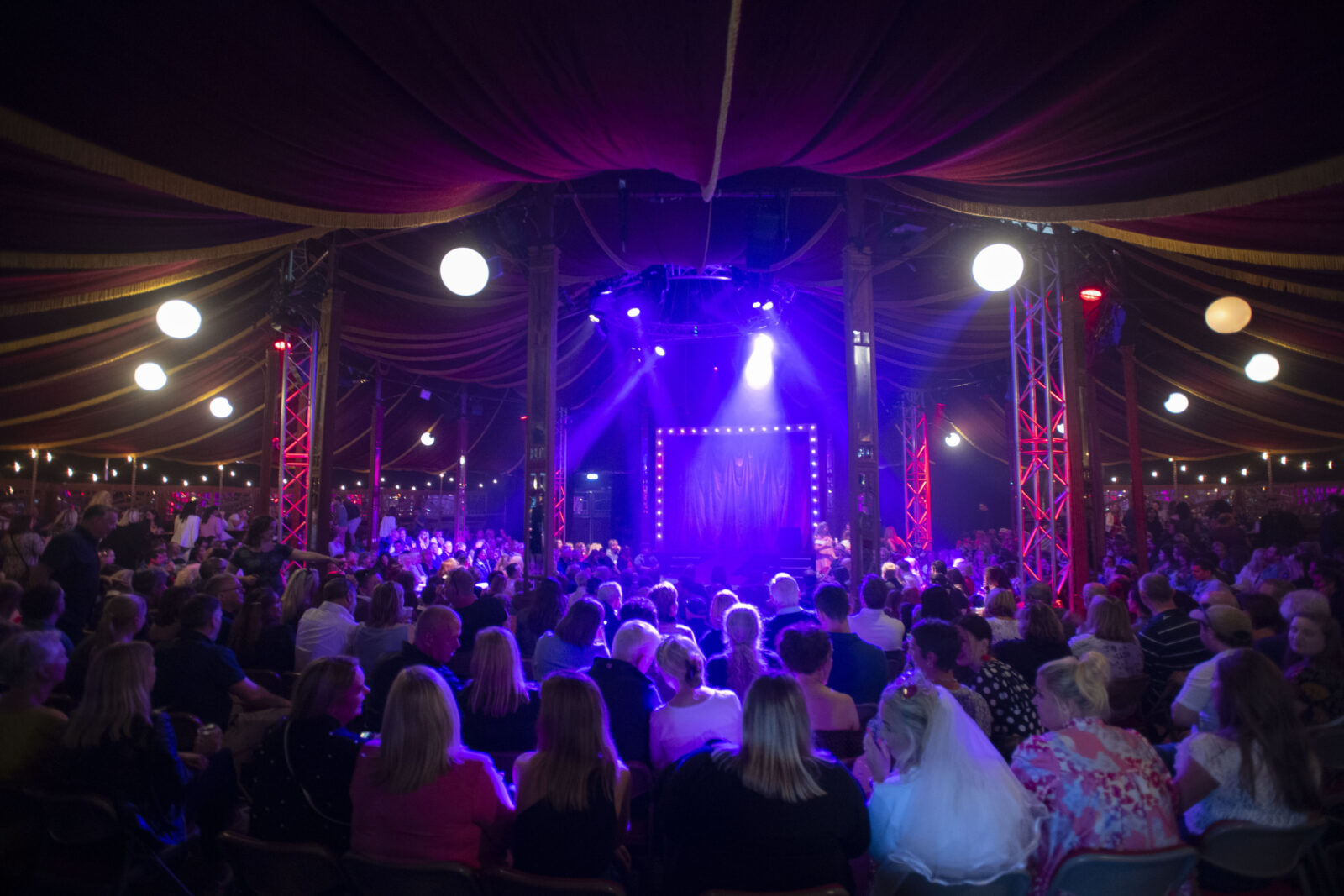 A huge circus tent has been installed onto the roof of Depot Mayfield in Manchester, as the world-leading cabaret La Clique is in town.
The trailblazing show – which has had its stay in the city extended right through to 29 July – features the best circus and cabaret acts in the world.
Presented by live entertainment company Underbelly, La Clique is wowing audiences with its genre-defining cabaret show, and for its Manchester stint, performers will include tension strap artist LJ Marles, singer Chastity Belt, aerial contortion artist Miranda Menzies, comedy and stunt performer Sam Goodburn, and more.
Find out more and grab tickets here.
___
Into The Night
Chester Zoo
Monday 19 June – onwards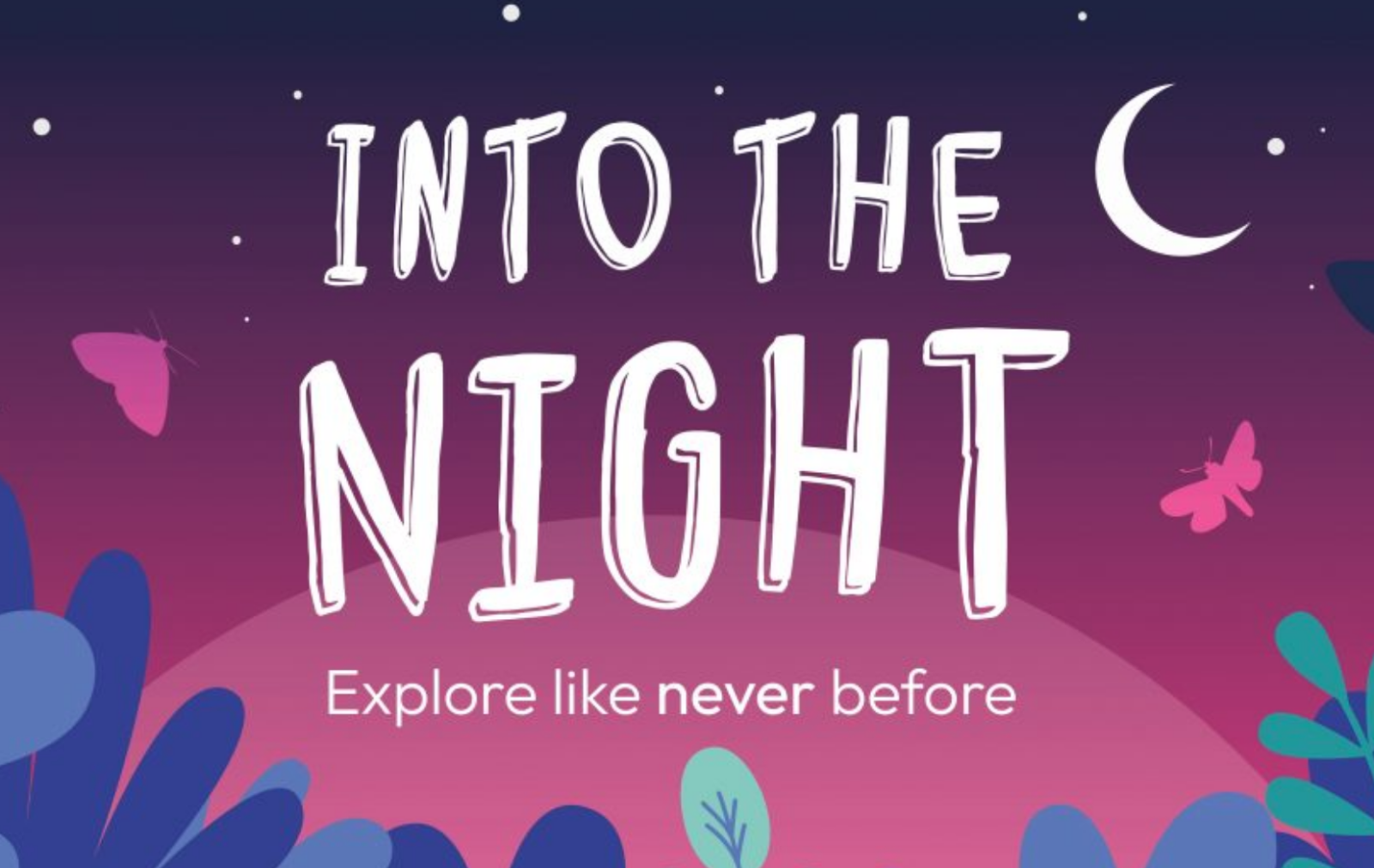 Chester Zoo is bringing its 'after hours' events back this summer after they proved so popular last year.
Giving visitors the chance to explore the UK's biggest charity zoo "like never before", the Into The Night series was launched to massive success in 2022, and offered unlimited access to animal habitats, indoor areas, and restaurants after hours for the first time ever.
And this summer, it's back for animal lovers who missed out.
With tickets now on sale from as little as £10, Chester Zoo is inviting people to discover the zoo as the sun goes down with thrilling live entertainment, special guest appearances, and delicious food and drink.
Find out more and grab tickets here.
___
Yogathon 2023
Great Northern Warehouse
Wednesday 21 June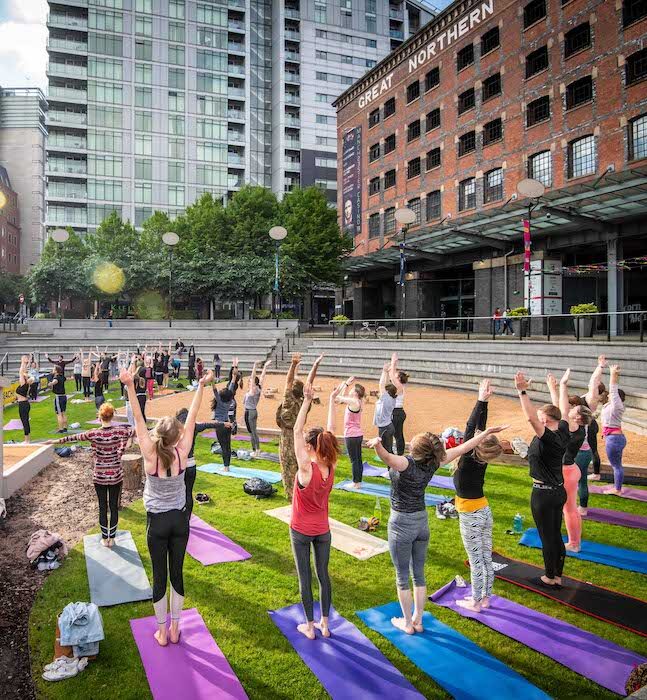 Yogathan is back in the heart of Manchester to reset the city this week .
As a way of marking the summer solstice and welcoming in the new season, all while suitably-celebrating International Yoga Day at the same time, Manchester's famed 'Yogathon' is returning to Great Northern Warehouse this week with a whole host of free outdoor yoga sessions, and it's giving Mancs the chance to "get on the mat and work on the mind".
Taking over the amphitheatre outside the historic city centre warehouse, you can join in with a full day of yoga classes led by award-winning instructors from The Life Centre from morning through to evening.
Find out more here.
___
Space Afrika: Live At The Museum
Science and Industry Museum
Wednesday 21 June
Fancy experiencing the Science and Industry Museum in a whole new light at a unique after-hours adults-only event where you'll be plunged into the experimental electronic sounds of Space Afrika?
Not only will the critically-acclaimed Manchester duo be performing a special live set of their signature ambient techno inspired by their Northern working class Black British reality, but visitors can also rave to music generated by algorithms and immerse themselves in an electroacoustic environment with artists Alex McLean and Antonio Roberts, and Manchester-based DJ and broadcaster, Lupini.
All performances will taking place in the museum's Revolution Manchester gallery, and tickets are on sale now starting at £13 per person.
Find out more and book tickets here.
___
Fancy trying out some new bars, and restaurants that have opened in Greater Manchester this month?
Summer is here, al fresco dining is on the cards, and it seems like the suburbs are having a moment again, as Urmston has not one but two exciting new openings to shout about, and Withington has just welcomed Almost Famous into its neighbourhood, as Manchester's original dirty burger bar takes over the short-lived Libertine site.
Elsewhere, Gordon Ramsay moves into town with his Lucky Cat restaurant moving into the former Jamie's Italian site at the top of King Street.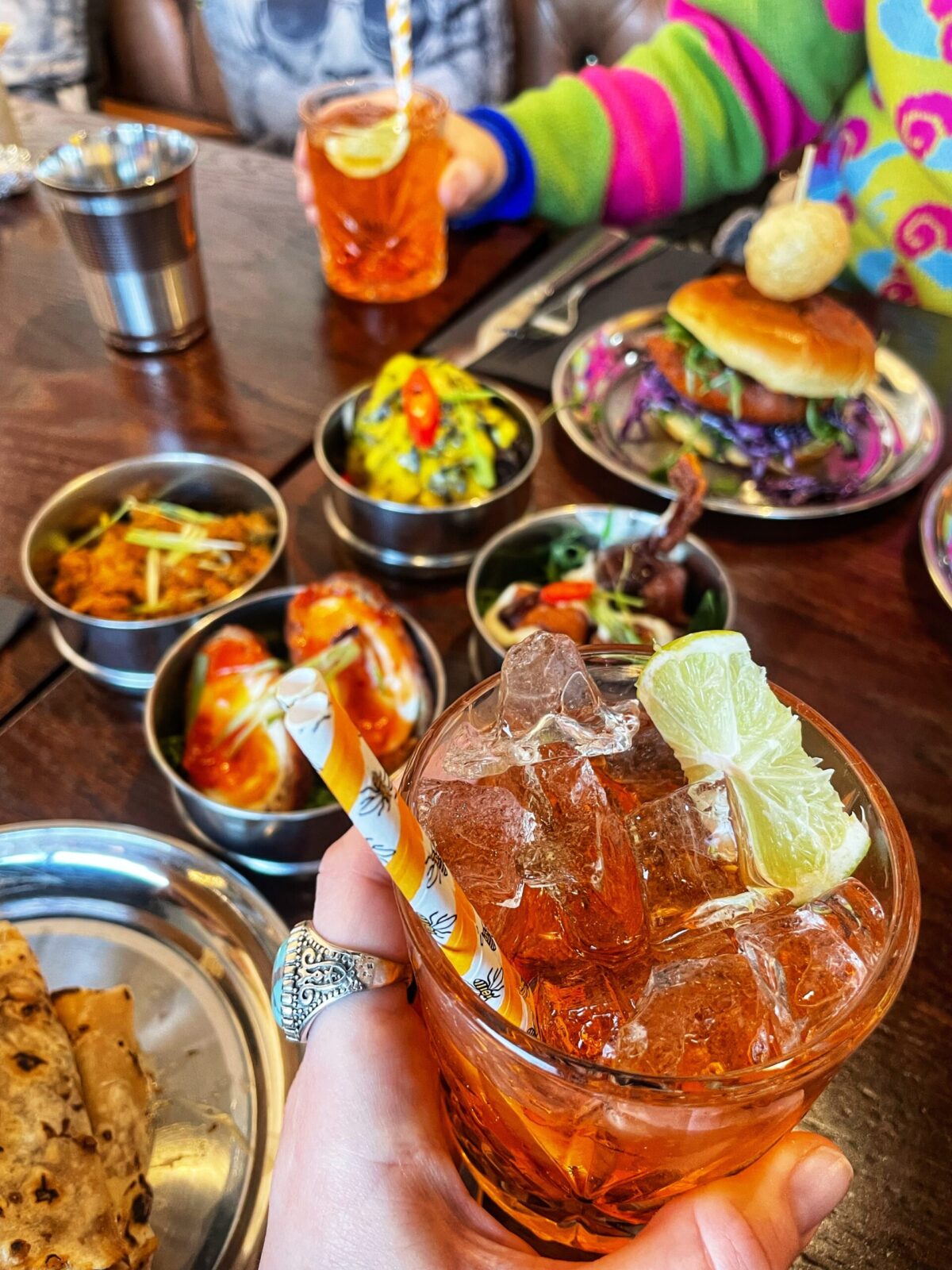 We think you'll agree there's a lot to look forward to now that June's here, so if you're looking for somewhere to grab a bite this week, we've rounded up some of the best new openings to try.
You can read our list here.
___
Sushi & Gyoza Making Class
Food Sorcery
Thursday 22 June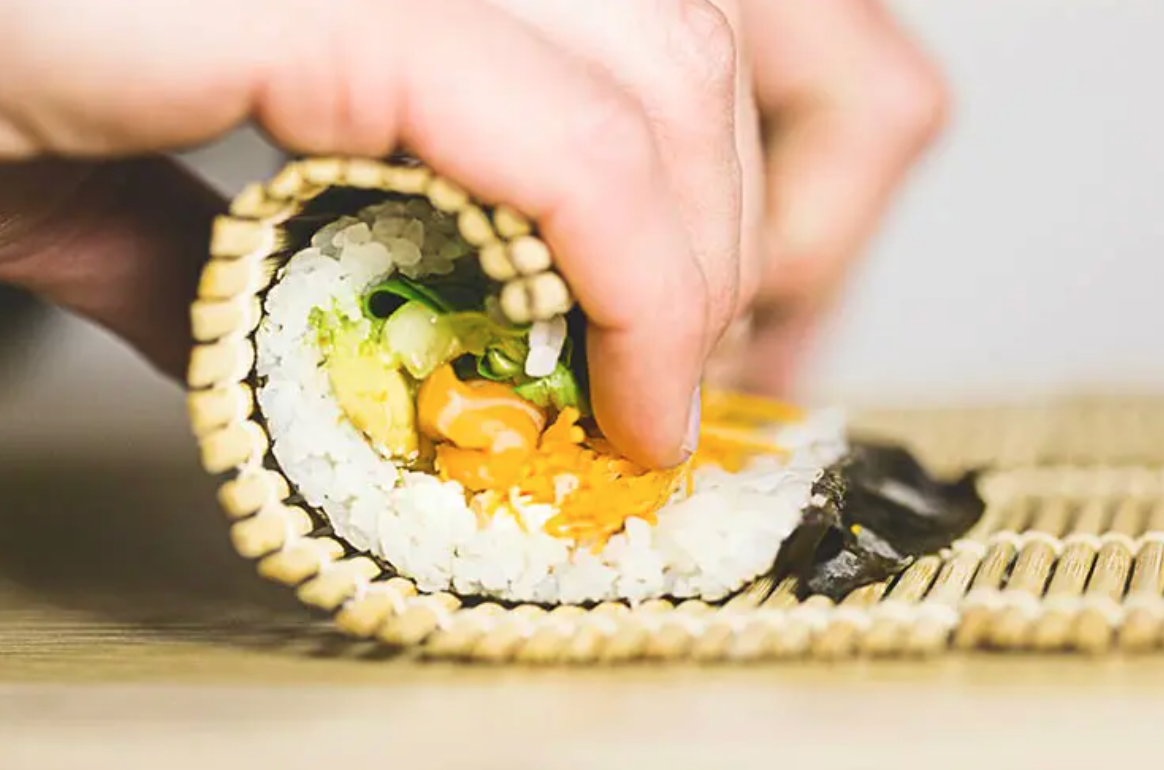 Didsbury's very-own cookery school, Food Sorcery, is hosting a dedicated Sushi & Gyoza Making workshop this Thursday.
Japanese cuisine is experiencing more love in the UK now than ever before, and sushi has became one of the world's most well-known dishes, so, during this three-hour expert class, you will get to learn how to make a whole host of popular types of sushi, such as makizushi, uramaki, California rolls, sashimi, and so much more.
All ingredients will be provided, and you will eat as you cook, as well as get to take home the additional dishes you make.
Find out more and book your spot on the class here.
___
KAMPUS Fest
KAMPUS
Friday 23 – Sunday 25 June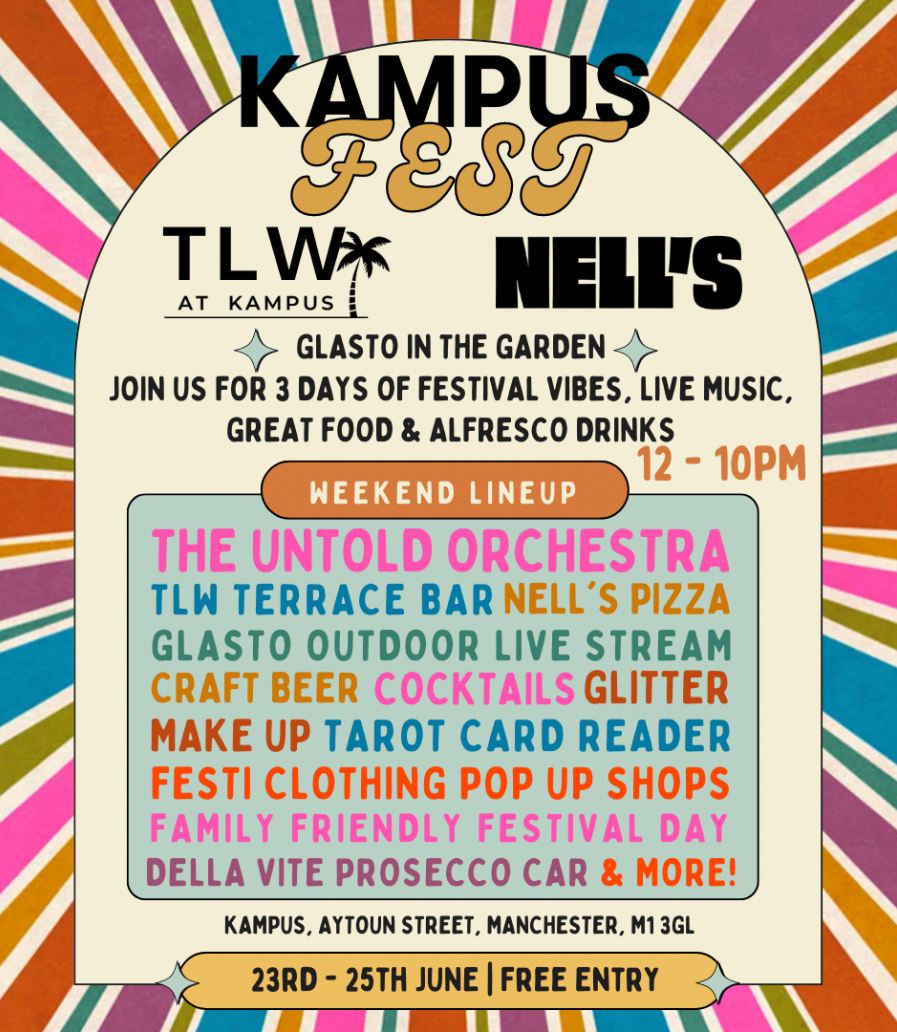 A huge free festival is coming to Manchester's newest canalside neighbourhood this weekend, and it's set to bring the party vibes to the heart of the city centre.
Running from Friday 23 to Sunday 25 June, you can expect huge outdoor screens broadcasting Glastonbury's sets live all throughout the weekend, as well as live performances from Manchester's talented The Untold Orchestra – who will be celebrate 40 years of the festival's headliners – lots of crafting, family-friendly fun, and so much more.
KAMPUS residents Nell's will be serving up pizza slices, while a waterside spritz bar, prosecco van, and a cocktail popup from Manchester Gin's Three Little Words will be among those to provide drinks.
Find out more here.
___
GRUBstonbury
GRUB
Friday 23 – Sunday 25 June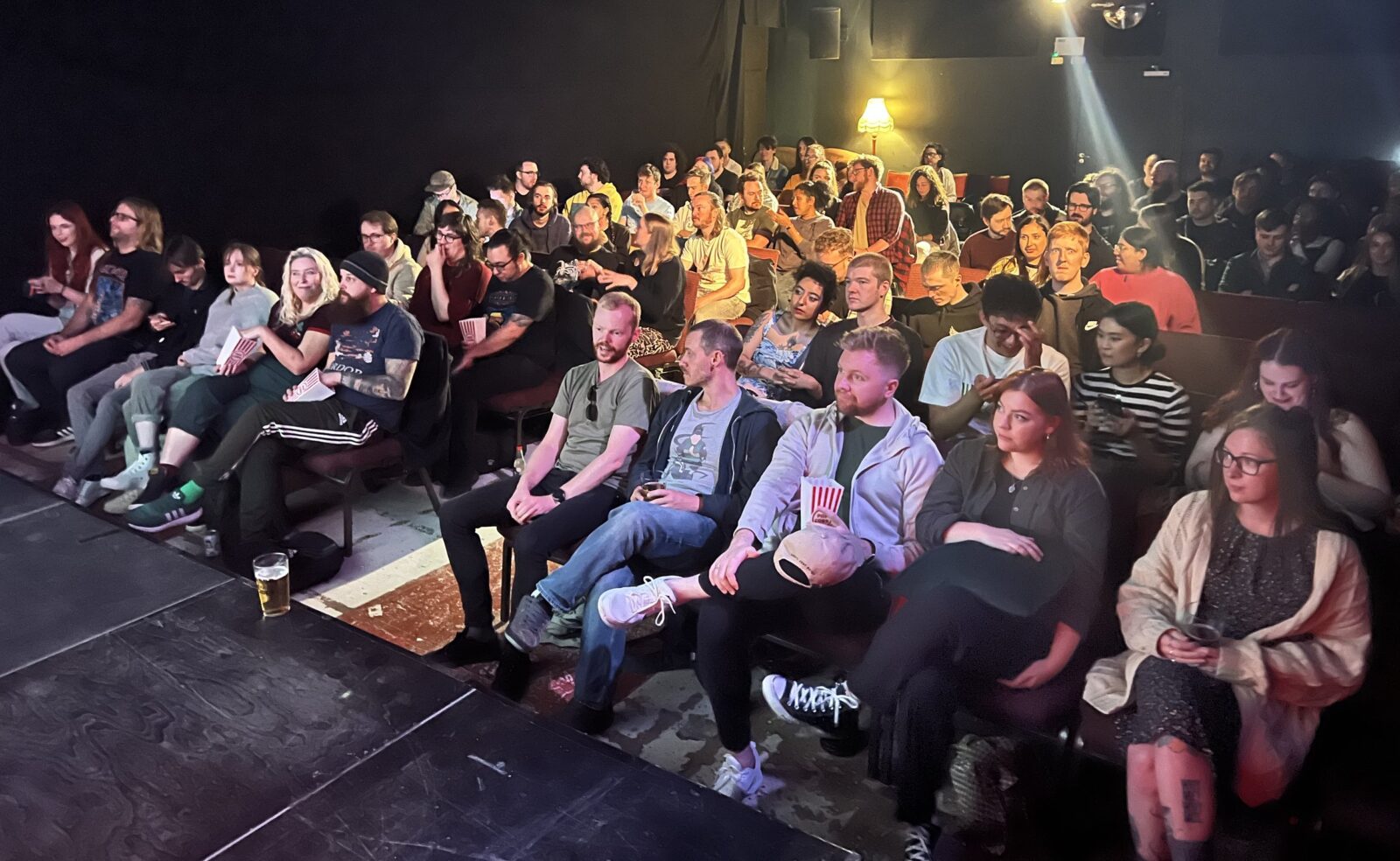 Missed out on Glastonbury tickets this year?
Don't worry – one of the city's best-loved venues is showing the festival live on big screens all weekend instead, as Manchester's largest street food fair and social events hub, GRUB, is hosting the aptly-named 'GRUBstonbury' – which is essentially the next best thing for people who are still keen to "bask in the festival atmosphere" around dozens of others.
Not only will there be several big screens set up throughout the hugely-popular venue, but 'festivalgoers' can also expect a whole weekend of street food, live DJ sets, a glitter bar, tap takeovers, and so much more.
Find out more and grab tickets here.
___
Tipsy Tapas
Habas
Friday 23 & Saturday 24 June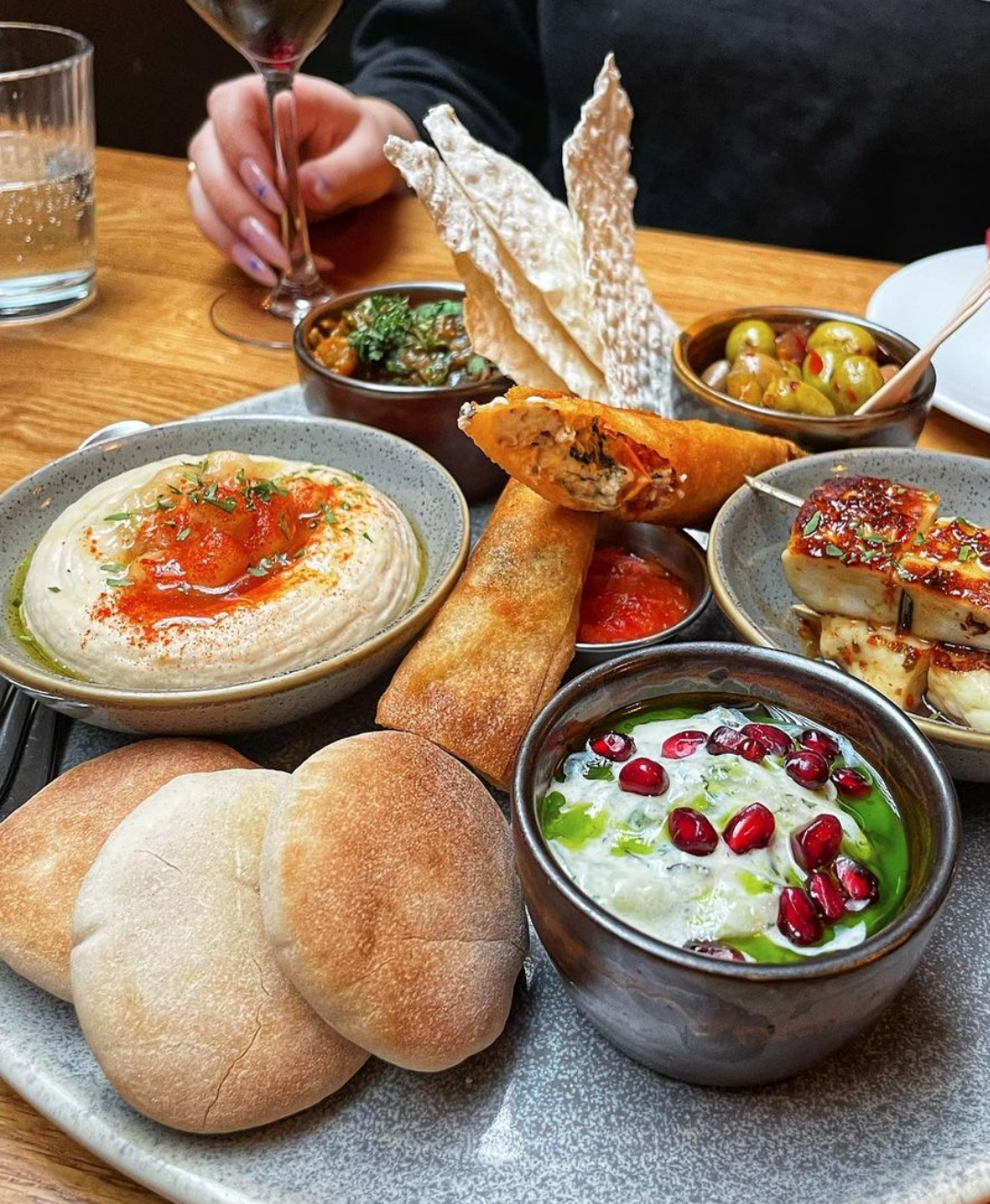 Tipsy Tapas is one of Manchester's newest bottomless brunches.
If you love Middle Eastern-inspired small plates, and a good Saturday afternoon out on the town, then you absolutely need to add this one to your list.
Hosted at former Michelin-recommended King Street restaurant Habas, for £38 per person diners can enjoy a 'tipsy tapas' with 90 minutes of non-stop cocktails, wine, beer, and a mouthwatering selection of punchy small plates.
Drink choices include the likes of fruit punch, Aperol and apricot spritzes, prosecco and bellinis, plus glasses of house lager and red, white and rose wine.
Find out more here.
___
Góbéfest 2023
Cathedral Gardens
Friday 23 – Sunday 25 June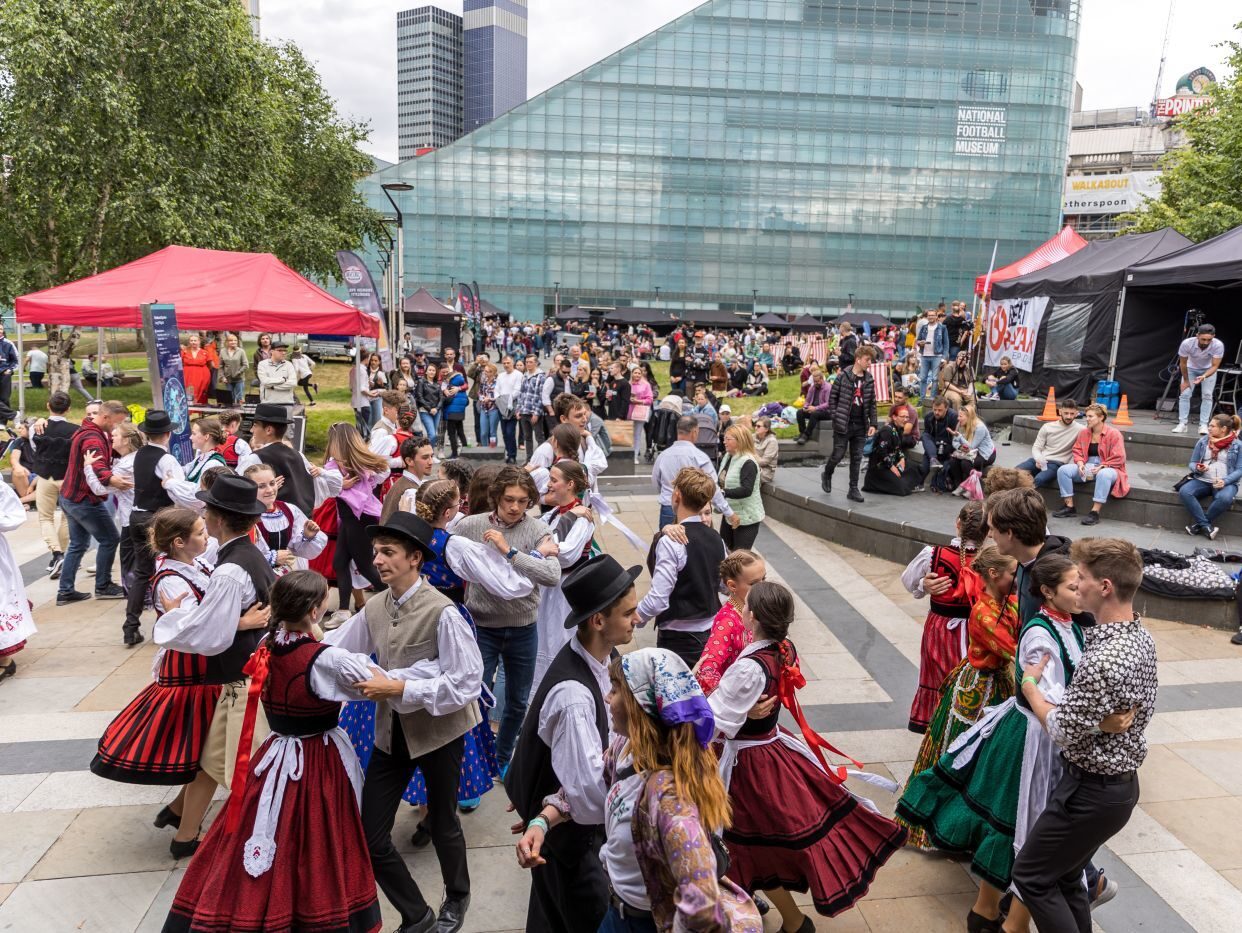 Manchester's free annual celebration of the music, dance, food, and drink of the legendary Carpathian Basin region of Eastern Europe is back this weekend.
Taking its name from the Hungarian word góbé – which is a friendly word for a 'crafty Székely' – Góbéfest's multiple stages, colourful traders' stalls, and family activity tents will transform Cathedral Gardens in the heart of the city centre into a riotous melee of swirling skirts, spirited strings and stomping feet.
Find out more here.
___
Great Big Green Week: Take A Detour with a Tree Tour
Castlefield Viaduct
Saturday 24 June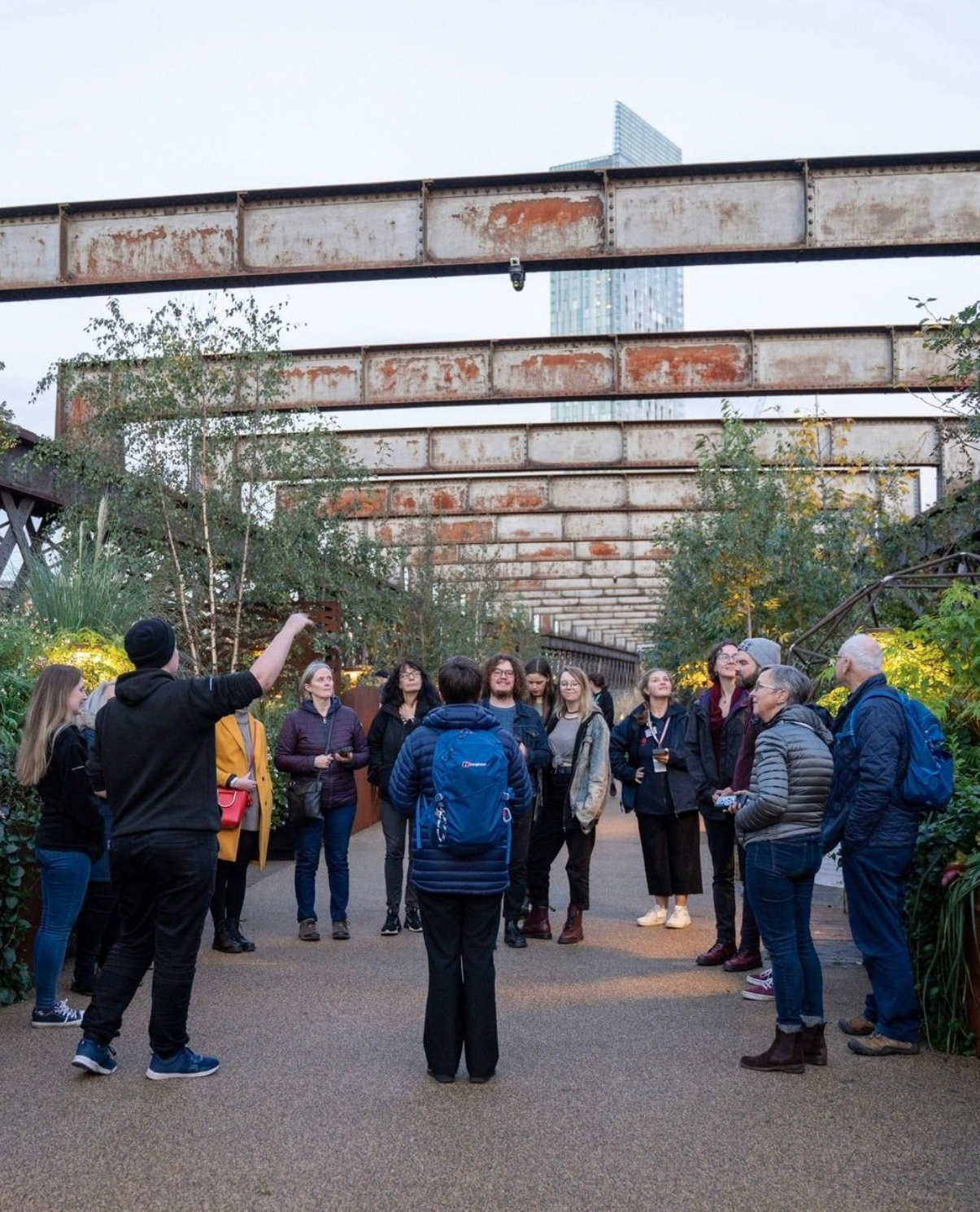 City of Trees is inviting Mancs to make the most of the long summer days by going on an hour-long stroll around the city this Saturday.
Starting with a visit to see the magnificent garden of trees planted high in the sky on Castlefield Viaduct, guides will then take you down into the Roman gardens in Castlefield and beyond, teach you how to identify trees, and throw in some fun facts about the different species and their ability to adapt and survive the challenges of the former industrial city.
Find out more and book a tour here.
___
We Do Us LIVE
Manchester Arndale
Friday 23 & Saturday 24 June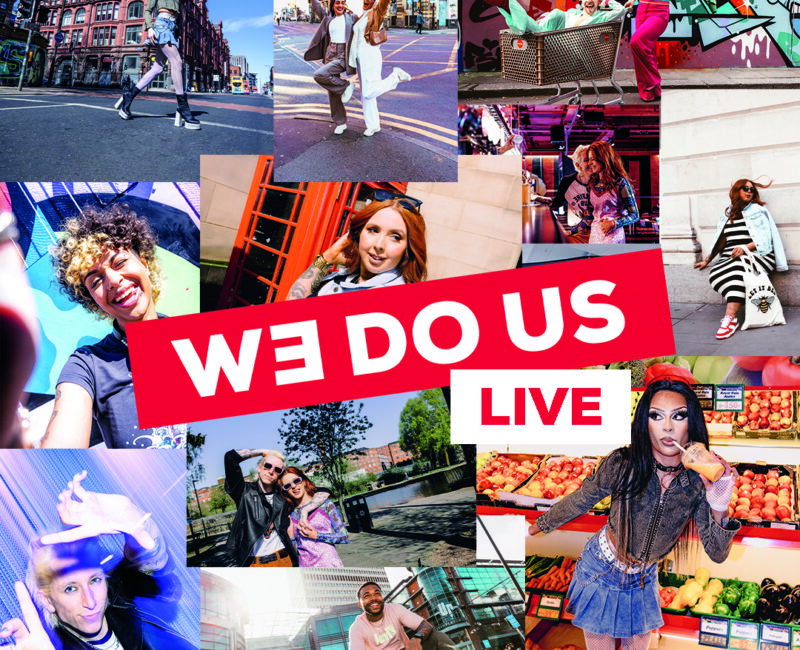 Manchester Arndale is bringing its 'We Do Us' campaign to life this weekend, so shoppers can show off their unique style and celebrate their authentic self, all while exploring the summer's hottest fashion trends from over 20 of the shopping centre's popular stores.
Taking place in Exchange Court, you can expect to see fashion from the likes of All Saints, Monki, River Island, Tommy Jeans, and more.
Shoppers can also head into the 'Fashion Dome to view the latest collections and key trends for the season, hear advice and tips on how to style the products from in-store fashion experts, and get inspiration for your summer wardrobe.
There'll even be a DJ playing out summer sounds while you browse.
Find out more here.
___
Manchester Festival of Nature 2023
Heaton Park
Sunday 25 June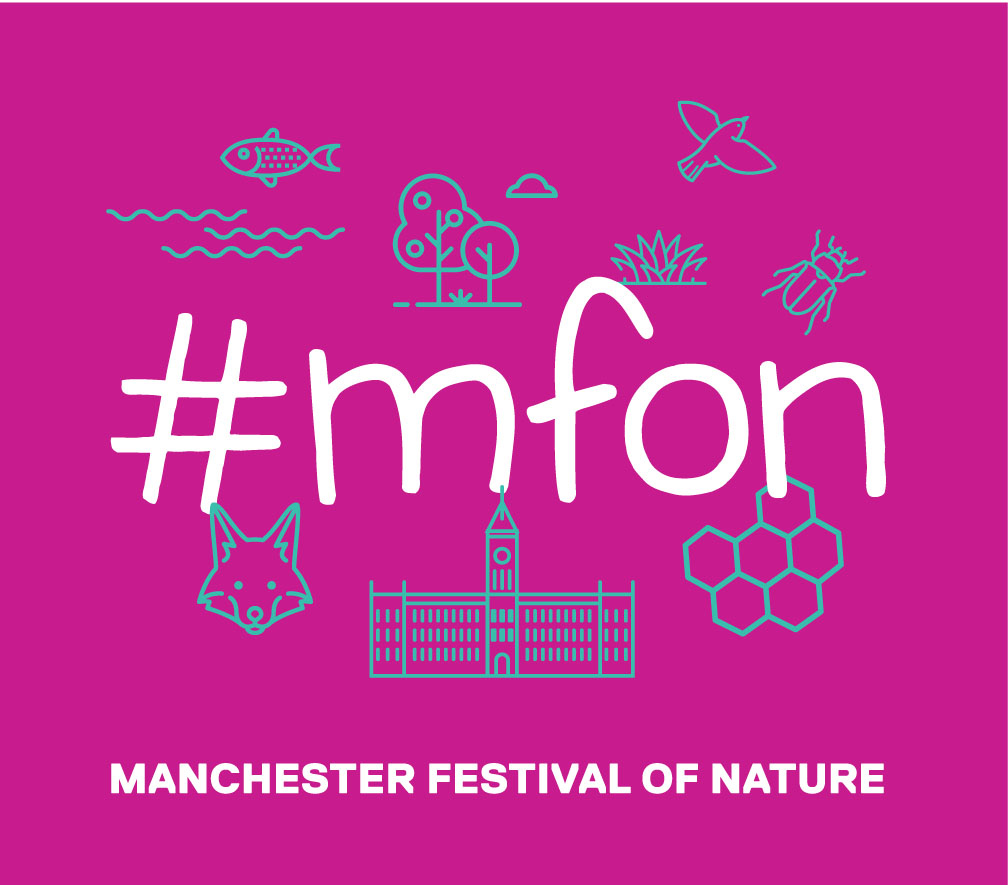 Manchester Festival of Nature is back at Heaton Park this Sunday for a celebration of the wild plants and creatures that inhabit the city and its surroundings.
Organised each year by the Manchester Nature Consortium, there's everything from pond dipping to litter picks, nature trails, boggling bogs, natural crafts, artists in action, live performances, and more to get involved with throughout the day.
You'll want to go in your best insect-themed fancy dress to take part in the 'Pollinator Parade' too.
Find out more here.
___
Featured Image – Great Northern | The Manc Eats | MoD