What's On
The best things to do in Greater Manchester this week | 21 – 27 March 2022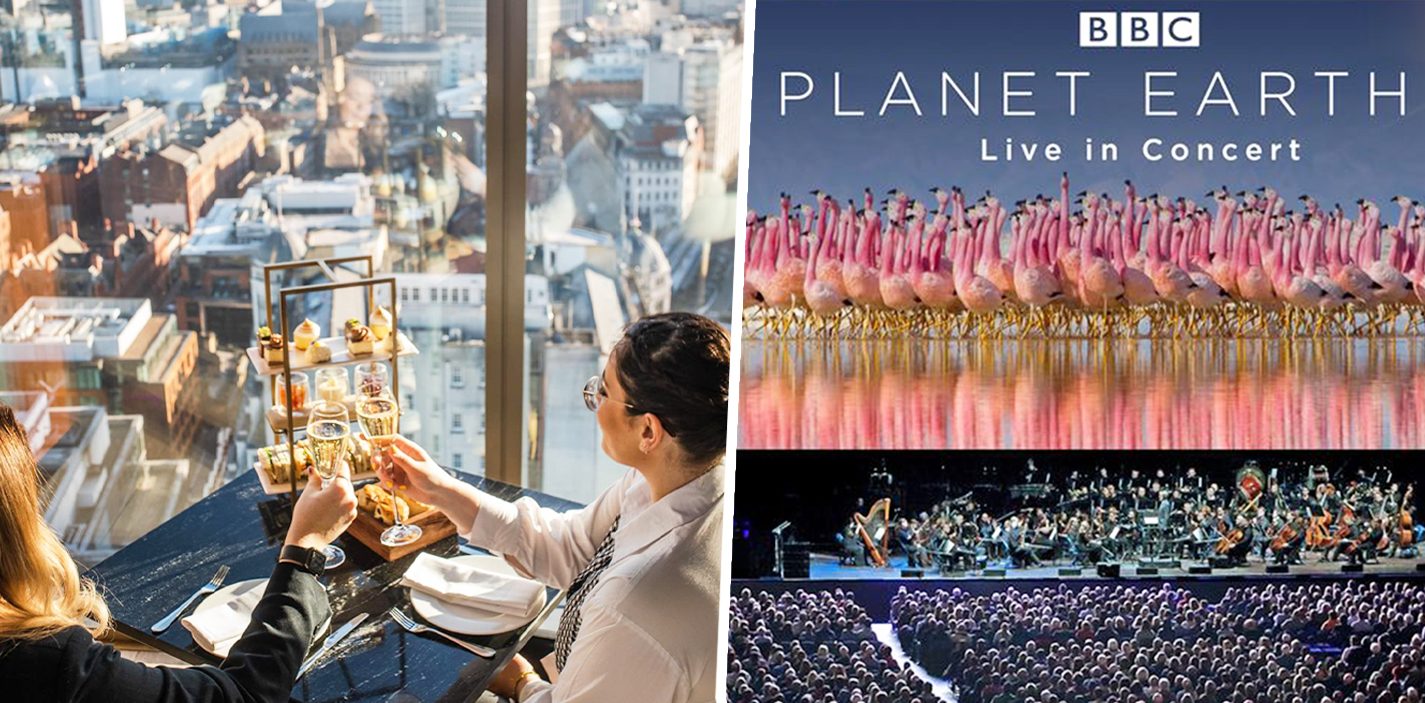 It's nearing the end of March now, but not before there's another week full of things to be getting up to in our region.
We've cherry-picked a few of the best things happening and to put together another fresh edition of our 'what's on' guide for the city of Manchester and beyond.
As always, some of the events we're going to mention here are completely free, which is great for those looking to keep things on the cheaper side, while others will set you back a few pounds, and many will need to be booked in advance.
Here's our top picks.
___
The Chocolate Factory
Trafford Centre
Monday 21 March – onwards
An immersive chocolate factory experience has opened at the Trafford Centre this month, and it's ready to make all your "sweetest dreams come true".
After enjoying success in Madrid, Barcelona, and London, The Chocolate Factory has now made its way over to us in Manchester, and it's described as being a "theatrical candy-themed experience" where you'll get to explore a variety of colourful rooms, take some magical selfies, and most-importantly, satisfy your sugar cravings and eat some delicious sweets.
Set on the ground floor of the iconic shopping centre, The Chocolate Factory lets you take a trip through different worlds, with every room "filled with new discoveries".
You can find out more and book tickets here.
___
Michelangelo's Sistine Chapel: The Exhibition
Trafford Palazzo
Monday 21 March – onwards
The Sistine Chapel is home to arguably the most awe-inspiring work of art on the planet – and now it's been recreated here in Greater Manchester.
Previously, people would have to travel to Vatican City to see the collection of intricate paintings that cover the ceiling of the Sistine Chapel, but now the frescoes have been recreated as huge prints covering walls and ceilings at a new immersive exhibition that's taken over Trafford Palazzo (formerly Barton Square), giving visitors a chance to see them on the same scale as Michelangelo.
Running through to Sunday 27 March, it gives a life-size perspective of this remarkable feat of artistry.
You can find out more and grab tickets here.
___
Heaton Hall Tours
Manchester
Monday 21 March – onwards
The latest phase of £5 million repair works to the historic Heaton Hall have now officially been completed, and tours have started back up.
Standing as one of a very few Grade I listed buildings nationally, and designed in 1772 by esteemed architect James Wyatt, Heaton Hall is undoubtedly one of the North West's most important heritage assets, yet despite this, has remained on Historic England's 'At Risk' list for many years.
To help preserve the building, Heaton Hall received key funding support from Historic England and Manchester City Council to ensure the building is protected in the future and to complete essential maintenance works.
These maintenance works and ongoing repairs were started over three years ago, and have now been completed to help protect the architectural gem for future generations.
You can find more information and book a tour of Heaton Hall here.
___
Science and Industry Museum
Monday 21 March – onwards
There's not long left to catch the world-first free exhibition that explores the revolution in science transforming cancer care that's currently on at the Science and Industry Museum in Manchester.
The Science Museum Group has partnered with expert partner Cancer Research UK for the curation of the new exhibition at what is a key moment in time when one in two of us will be diagnosed with cancer in our lifetime, but more of us than ever before are living longer and better with the disease.
Cancer Revolution: Science, innovation, and hope is the first "major object-rich exhibition" to reveal the past, present and future of how cancer is prevented, detected and treated.
Through never-before seen objects and stories, cutting edge treatment and research, reflection, new artist commissions and installations, film, photography, interactive exhibits and a breadth of personal stories, the museum says the exhibition presents the stories of people affected by cancer and those who study and treat it.
You can find more information about the exhibition here.
___
Turtle Feeding
SEA LIFE Manchester
Tuesday 22 – Thursday 24 March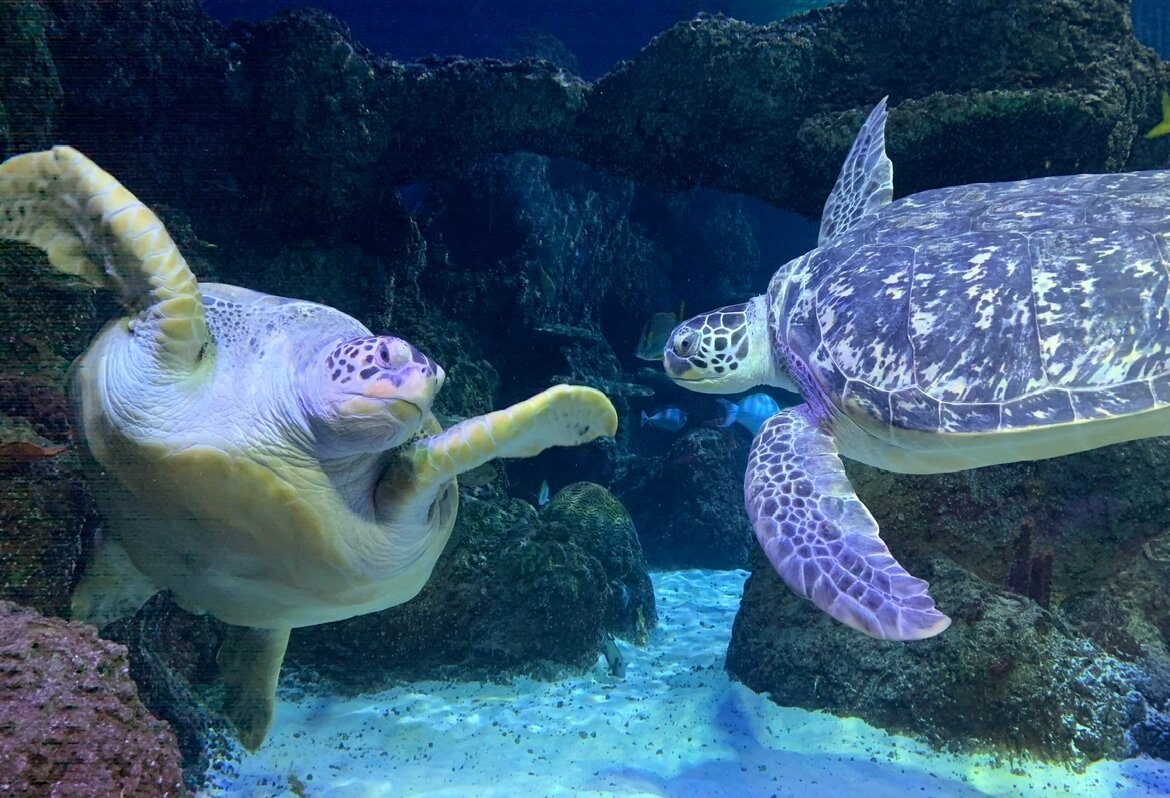 Fancy coming face to flipper with magnificent giant green sea turtles as you join them for a lunch date you'll never forget?
This is your chance to go and feed Ernie and Cammie the green sea turtles, who are SEA LIFE Manchester's friendliest and hungriest residents. Suitable for people eight and older, the SEA LIFE Manchester 'Turtle Feeding Experience' includes priority access into the centre on the day of your choosing, and the 15-minute feed will be with a knowledgeable trained Aquarist to help you enjoy your experience and tell you about Ernie and Cammie's diet and habitat.
You will then also be able to explore all the other amazing creatures cared for in the centre before and after your feeding experience too.
You can find more information, and book your place here.
___
Camelot Rises
Chorley
Thursday 24 – Sunday 27 March
The Babadook, The Conjuring, and The Forever Purge are just some of the chilling films showing at the North West's newest immersive drive-in cinema this week.
Northern kids of the 80s, 90s, and 00s will get the chance to revisit their youth and return to the legendary medieval-themed Camelot Theme Park in Chorley, which sadly closed for good back in 2012 and has been largely abandoned and derelict ever since.
This is an experience like no other though.
Hosted by Park N Party – the team also behind sell-out seasonal drive-in events SecretCity, ScareCity, and ChristmasCity – visitors in up to 300 cars get to park up and watch a series of horror films across 12 weeks at 'Camelot Rises', but only after they have survived a terrifying one-mile journey through what has been described as a "zombie-infested wasteland".
You can find out more about Camelot Rises and grab tickets here.
___
Lakeside Dining Domes
Heaton Park
Friday 25 – Sunday 27 March
Heaton Park has revealed a new trio of scenic lakeside dining domes, and it's perfect for those looking for a unique afternoon tea experience in Manchester.
Situated in Manchester's largest park with stunning views of the lake and gardens, not to mention the Grade-I listed Heaton Hall close at hand, the domes are private and heated to ensure maximum comfort, and they offer an extra special afternoon tea experience surrounded by nature.
There's a seasonal menu that features a number of different afternoon tea options, including vegan options too, all for £23.95 per person.
You can find out more, and grab tickets here.
___
Planet Earth II Live in Concert
AO Arena
Friday 25 March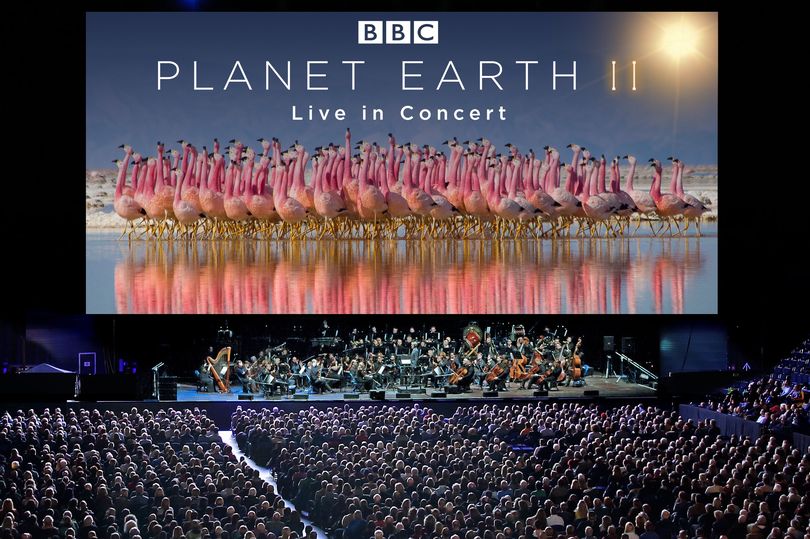 A screening of the BBC's breathtaking Planet Earth II series is coming to the AO Arena in Manchester on Friday 25 March, accompanied by live music performed by an 80 piece philharmonic orchestra.
Viewers will be treated to spectacular scenes from the BAFTA and Emmy award-winning series, alongside a live soundtrack scored by Oscar-winner Hans Zimmer, Jacob Shea, and Jasha Klebe.
As part of the event, a philharmonic orchestra will appear on stage alongside science and natural history TV presenter Liz Bonnin.
You can find out more, and book your tickets here.
___
Coronation Street: The Tour
MediaCityUK
Saturday 26 & Sunday 27 March
Coronation Street: The Tour has returned after a two-year hiatus this month to give you the chance to see the hidden world of the nation's most-famous cobbles that lies behind the camera at the external sets at MediaCityUK in Salford.
Following in the footsteps of all your favourite characters, during each 90-minute tour, fans of the show will get to walk around all the famous sets of the Rovers Return, Roys Rolls, Underworld, and The Kabin, and so much more, and tour guides will share all the secrets of the show while they take you around locations of iconic moments from the soap.
There'll also be plenty of chances to get that all-important Corrie selfie too.
You can find out more and book tickets here.
___
Totally Roarsome
Arley Hall
Saturday 26 & Sunday 27 March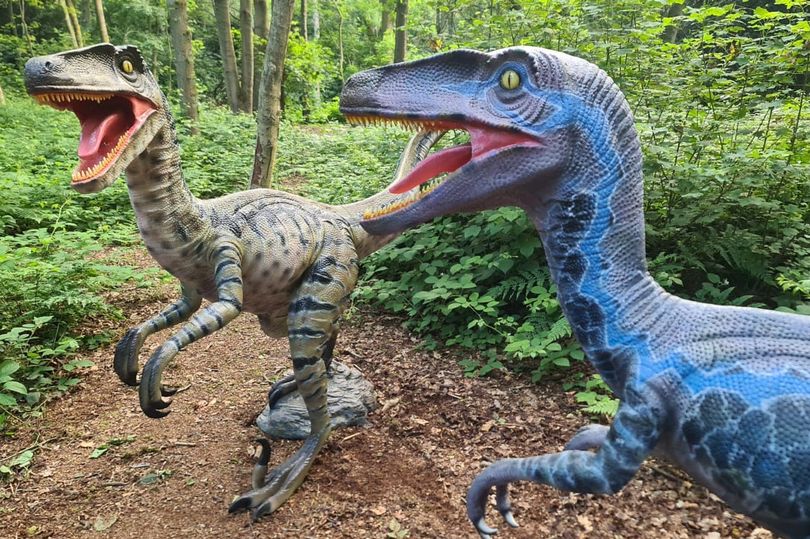 One of the North West's most-popular outdoor events has reopened near Manchester, and it's an ideal day out for families this month.
For the past two years, Totally Roarsome has taken the region by storm and has seen visitors flock from far and wide after it opened in untouched woodland following the initial lifting of lockdown restrictions in mid-2020, before returning after popular demand for the Easter half term in 2021.
And now, it's found a new home for 2022's event at Arley Hall in Cheshire.
There'll be more than 200 individual dinosaur models making up the woodland trail this year, with tickets priced at £8.95 and already selling fast.
You can find out more and book tickets here.
___
Blue Run 2022
East Manchester
Saturday 26 March
The Blue Run is back at the Etihad for 2022.
Taking place on Saturday 26 March, the popular run organised by Manchester City and City in the Community (CITC) has two distance options for fans to choose from, so while mini blues may enjoy taking on the 2.5km route, there's also a 5km option which offers more of a challenge to get stuck into.
It's your choice to run, walk, or dance your way around the Blue Run route – which will take you from the Etihad Stadium to the City Football Academy, whilst being covered in blue powder along the way.
Every penny raised will go towards CITC's mental health programme, City Thrive, which is an initiative that was developed with the NHS in response to the COVID-19 pandemic and helps to provide immediate wellbeing support for thousands of people in Manchester aged up to 25.
You can find out more about the Blue Run 2022 on the Manchester City website here.
___
British Favourites at Zouk Cookery School
Zouk Tea Bar & Grill
Saturday 26 March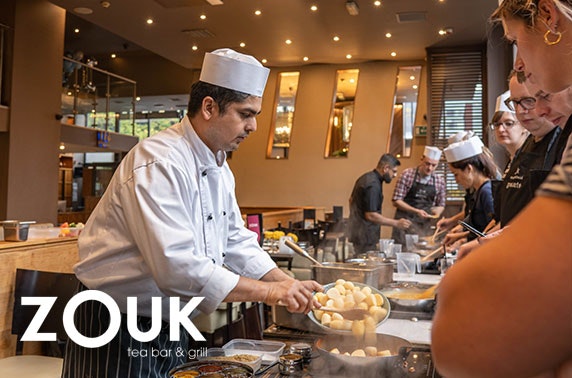 One of Manchester's favourite Indian restaurants, Zouk Tea Bar & Grill, has set up a Cookery School where curry lovers can go along and learn a thing or two from the expert chefs, and this Saturday, it's the turn of 'British Favourites'.
Each course only takes half a day and teaches you to prepare and cook a selection of starters and mains.
During the 'British Favourites' class – which is taking place at the city centre restaurant, and begins at 10 am and finishes at around 1:30pm, you can learn to cook Chicken Tikka Masala, Seekh Kebab, Onion Bhaji, Lamb Rogan Josh, and more.
You can find out more and book your place here.
___
Rossko & Manda Moore
Joshua Brooks
Saturday 26 March
City centre bar, restaurant, nightlife destination, and live music venue Joshua Brooks is welcoming London-born DJ and producer Rossko and Paris-based Danish/Filipino producer and DJ Manda Moor to Manchester, with special guests Pirate Copy, and Calvin Clarke.
You must be over 18 to attend, with ticket prices ranging from £10 – £15 each.
You can grab tickets here.
___
Mother's Day
Greater Manchester
Sunday 26 March
Mother's Day 2022 is nearly upon us, and it means it's time to start getting your ducks in a row if you haven't already.
Organising cards, presents, and table reservations are just a handful of ways of showing we care, but really there's nothing better than just spending a bit of quality time with your mum to let her know how much you love and appreciate her, so Manchester's restaurants are doing us a solid by laying on various free meals, drinks ,and gifts for the special ladies in our lives to give us a helping hand.
From bottomless mimosas and endless Yorkshire puddings, to Molton Brown goodie bags and complimentary glasses of fizz, we've chosen a few of our top picks this Mother's Day.
You can read our round-up list here.
___
Featured Image – 20 Stories | BBC