What's On
The best things to do in Greater Manchester this week | 23 – 29 May 2022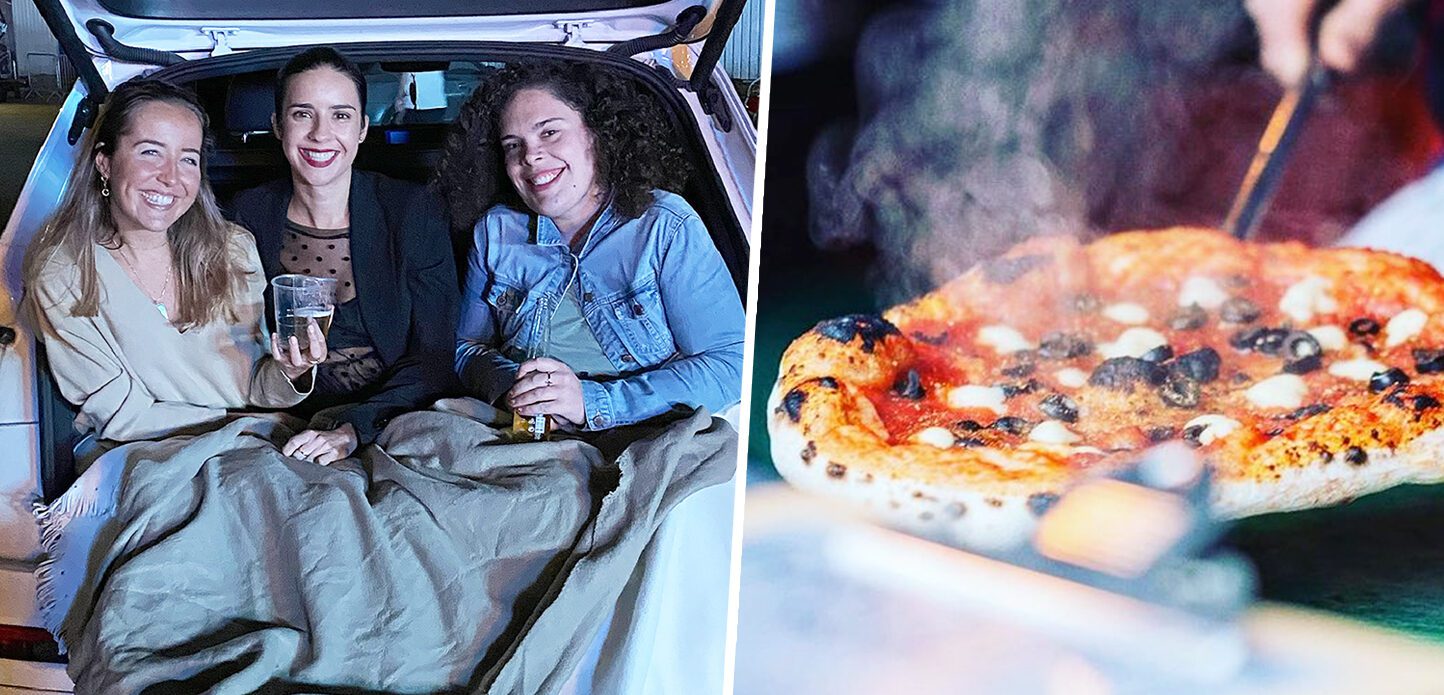 Can you believe we're almost at the end of another month and it'll soon be time to wave goodbye to May?
June may be right around the corner, but not only is there a whole host of exciting activities lined up in the events calendar for the rest of this month, there's plenty to be getting up to across the region this week, and we've cherry-picked a few of the best bits for another edition of our 'what's on' guide for the city and beyond.
As always, some of the events we're going to mention are completely free, while others will set you back a few pounds, and many will need to be booked in advance.
Here's our top picks.
___
British Pop Archive
John Rylands Library
Monday 23 May – onwards
A new national collection that's dedicated to "the preservation and research of popular culture" has now opened in Manchester city centre.
The British Pop Archive (BPA) has been created by the University of Manchester (UoM) and has opened at the iconic John Rylands Library on Deansgate in the heart of the city centre, with the aim of celebrating British popular music and other aspects of popular culture to recognise its "pivotal influence" on the world stage.
Featuring "iconic items" relating to quintessential British bands, legendary UK television, youth culture, counter-culture, and more that have set trends around the globe, the BPA will be an important academic resource for research and teaching, UoM says.
It'll also be public resource for exhibitions and public events that's open to all.
Find out more here.
___
mjf Piano Trail
Manchester City Centre
Monday 23 – Sunday 29 May
13 street pianos have been dotted around popular Manchester locations, and they're free for the public to play all month.
The annual Manchester Jazz Festival (mjf) arrived in our city last Friday, and to properly celebrate the 2022 edition in style, festival organisers have teamed up with the beloved Forsyth Music Shop to place over a dozen pianos at well-known sites in the hunt for Manchester's most entertaining street pianist.
You don't even need any technical talent or formal training either, as the competition is open to everyone, and there's some brilliant prizes to be won.
You can find out more information here.
___
Amazônia
Science and Industry Museum
Monday 23 – Sunday 29 May
A critically-acclaimed photography exhibition has officially opened in Manchester as part of its international tour.
In what is the first UK exhibition of this scale outside of London for over 20 years from the world-renowned Brazilian photographer Sebastião Salgado, the Science and Industry Museum has will welcomed Amazônia – a major photography exhibition that celebrates the indigenous peoples and breathtaking landscapes of the Brazilian rainforest.
Salgado worked in the Amazon for seven years with 12 different indigenous communities, and the result is an incredible collection of powerful photographs that present his vision of a forest that is approaching a crucial tipping point in the fight against climate change, the Museum says.
You can find out more here.
___
Looking for some new restaurants and bars to try out that have just opened in Manchester city centre this month?

Before May is over and done with, there's still a whole host of new restaurants and bars to visit in Manchester city centre and beyond.
Think Italian subs, the return of sit-down Lazy Tony's lasagne, a new Spring Gardens cocktail bar from Gordon Ramsay's former bars boss, sushi, sashimi and (maybe) even a new dumpling place.
You can read our round-up to find out where to put on your list this month here.
___
Summer Knights
Camelot Theme Park
Thursday 26 May – onwards
Northern kids of the 80s, 90s, and 00s can truly revisit their youth, as the abandoned Camelot Theme Park in Chorley has gone back to its days of Arthurian legend for the new Summer Knights drive-in cinema and entertainment attraction this summer.
Some of the film highlights in the genre-diverse lineup include Insidious, Superbad, The Greatest Showman, Anchorman, Dirty Dancing, Disney's newest smash-hit, Encanto, and so much more.
There's also be a fully-licensed bar and a number of street food vendors on site to choose from to make it a truly magical night.
Find out more and grab tickets here.
___
Cloudwater X Levanter – Canada
KAMPUS
Thursday 26 – Sunday 29 May
Manchester's neighbourhood KAMPUS will play host a solid ten weeks of back-to-back block parties from its canalside garden, with each weekend seeing guest DJs take to the decks to spin tunes from different corners of the world – and this weekend's event is celebrating Canada and its much-loved culture.
Free-flowing beer will come courtesy of Manchester brewery Cloudwater, and food will be provided by Ramsbottom favourites Levanter serving up tapas, giant paella, and charcuterie boards aplenty.
This weekend, you can expect fresh beers from Toronto's finest – including Bellwoods, Sonnen Hill, and Goodspeed breweries.
You can find out more here.
___
Jurassic Encounter
The Pavillion Garden
Saturday 28 May – onwards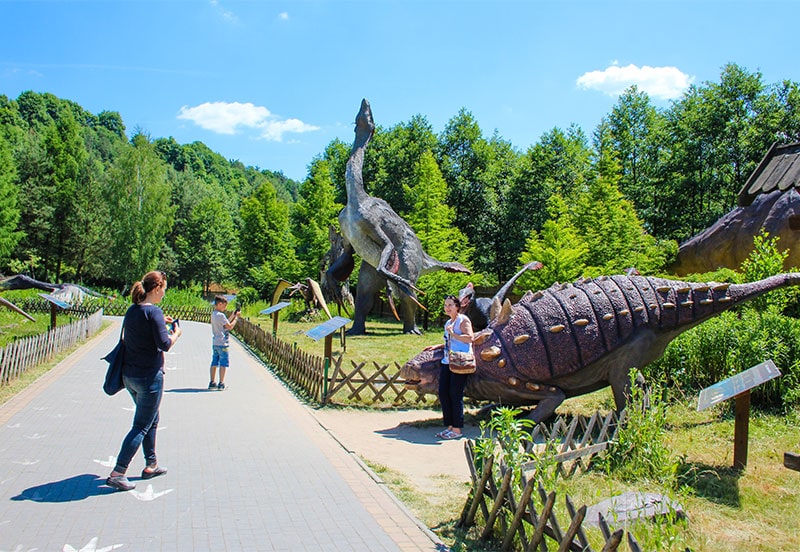 It's been 65 million years since dinosaurs last roamed the earth, but The Pavillion Garden in Buxton will see the beats roaming through its parkland once more as 2022's "most roarsome experience" arrives this week.
Roaring into The Pavillion Garden on 28 May – 12 June, the event will feature 50+ animatronic creatures, including two life-sized T-Rex beasts, which roar and snarl at passers by, and family favourites such as a Pterosaurs that shriek from the trees and a 15m tall Brachiosaurus guarding her eggs.
The event makes for the perfect family day out in the picturesque Peak District, and tickets are now available.
Find out more and grab yours here.
___
Pommery Champagne Dinner
The Lowry Hotel
Saturday 28 May
One of Greater Manchester's most prestigious hotels is hosting a series of "intimate" wine dinners throughout 2022, and it kicks off this week.
The Lowry Hotel's Wine Dinner Series is set to give guests the chance to dine within the five-star surroundings of the hotel's award-winning River Restaurant's private dining room and enjoy some canapés and a five-course meal that has been expertly-prepared and paired with a range of world-class wines and champagnes.
The first event in the The Lowry Hotel Wine Dinner Series on Saturday 28 May will start at 7pm in the hotel's library for arrival drinks and canapés, followed by dinner at 8pm in the River Restaurant's private dining room.
Find out more and grab tickets here.
___
UEFA Women's EURO 2022 Roadshow
Cathedral Gardens
Saturday 28 May
A festival of football is arriving in Manchester city centre this weekend to celebrate the countdown to the UEFA Women's EURO 2022.
Ahead of the start of the long-awaited tournament, the UEFA Women's EURO 2022 Roadshow will be travelling more than 800 miles across the country to 10 host cities over the course of 43 days, and will be setting up in Cathedral Gardens in the heart of Manchester city centre for one-day only on Saturday 28 May.
It's set to be a special festival of football, fitness, and music that gives families the opportunity to get involved in what will be one of the most exciting sporting events of the summer.
You can find out more about this free festival here.
___
Revolution Oxford Road Reopening Party
Oxford Road
Saturday 28 May
Revolution Oxford Road has been transformed.
Having shut its doors for a few days on the 22 May to undergo a six-figure makeover, the popular vodka bar is set to reopen this Saturday 28 May, with the full relaunch events kicking off on the Jubilee weekend of 3 & 4 June and a weekend of themed parties to celebrate the revamp with a throwback to the era in which it was born.
From the new makeover, guests can expect two floors of exceptional music – with the loft dropping disco and indie classics and the main bar celebrating the sounds of the mid-90s up to the early 2000s – and there will also be dancers, a mirror man sax player and food and drink samples.
The parties will take place on both Friday and Saturday night.
You can find out more here.
___
Vegan Pizza Festival
GRUB
Sunday 29 May
A vegan pizza festival – which is always one of the most popular events in the city's plant based food calendar – is set to return to the city's largest street food fair this Sunday.
Taking place a GRUB – which is based at the Red Bank Project in Cheetham Hill – from 12pm onwards, there'll be some of the very best vegan pizza and Italian street food traders traders in the UK, alongside a 100% vegan bar offering wine, cocktails, spirits, soft drinks, & beer from the best local vegan friendly breweries.
You can also expect live music, and both indoor and outdoor seating, which means it'll be a great day whatever the weather.
You can find out more here.
___
Featured Image – Park N Party | BAKEHOUSE32 (via Instagram)