What's On
The best things to do in Greater Manchester this week | 24 – 30 January 2022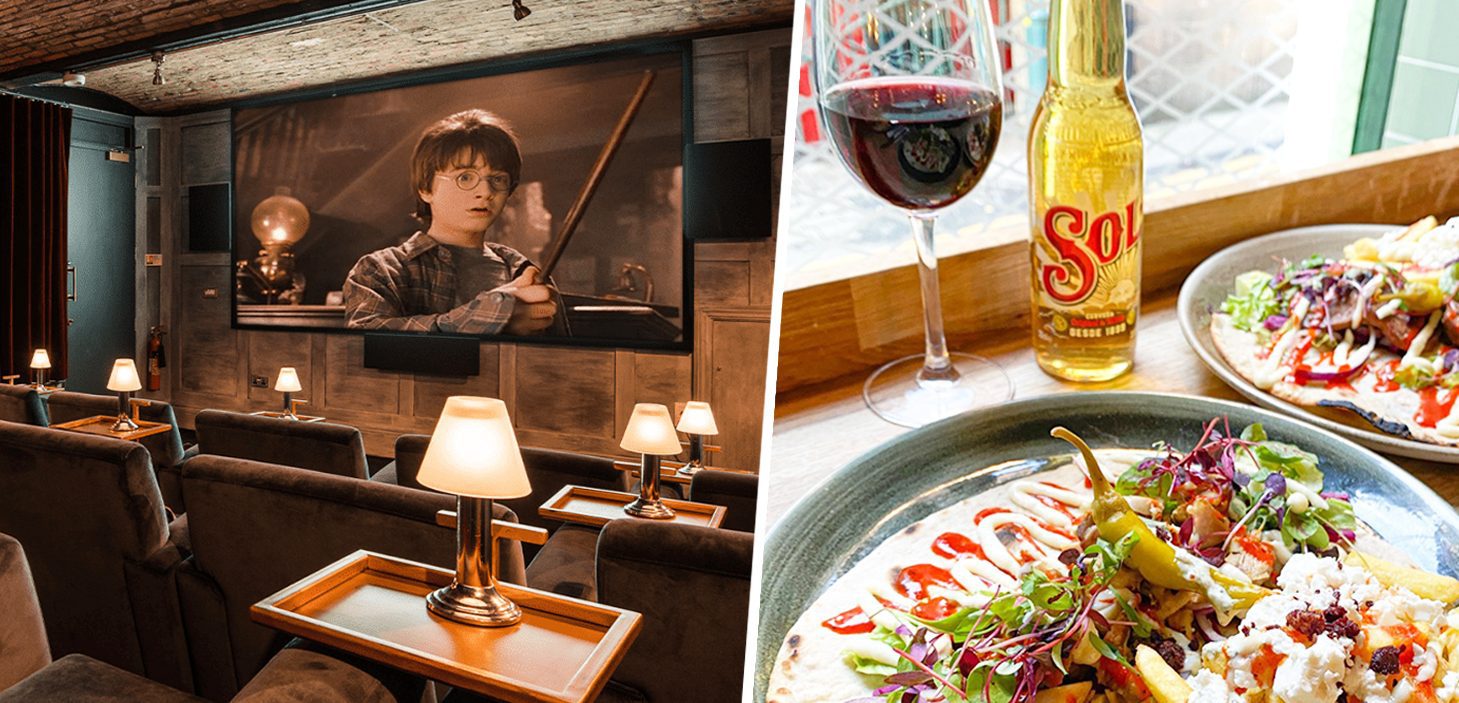 How is it the last week of January already?
While January has certainly been a much quieter month that's given us the chance to reset and recharge for the year ahead, a quiet month doesn't mean is has to be a boring one – especially not in Greater Manchester.
So we've cherry-picked a few of the best things happening across the region this week to put together another fresh edition of our 'what's on' guide for the city of Manchester and beyond.
Some of the events we're going to mention here are completely free – perfect for that post-Christmas bank balance – while others will set you back a few pounds, and many will need to be booked in advance.
But plenty are still taking COVID-safety measures to give you peace of mind though.
Here's our top picks.
___
Manchester Open Exhibition 2022
HOME Manchester
Monday 24 January – 27 March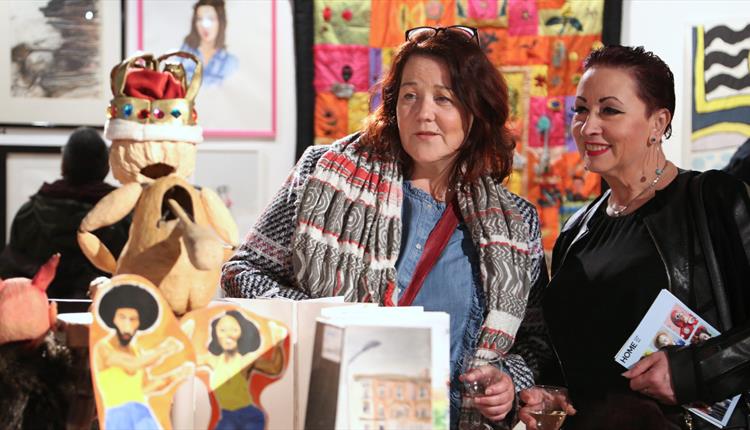 The Manchester Open is one of the most successful exhibition in HOME's history.
The first region-wide exhibition of its type to welcome entries from people of any background and level of experience – including established professionals, new and emerging talent, enthusiastic amateurs and first-time artists – HOME's Gallery walls have been filled with work from 400+ Greater Manchester residents, which have been selected by a panel consisting of art experts and community representatives.
With an amazing 2,271 artwork entries, the judging panel have said they were impressed by the range, quality, differing artistic styles, and inspirational work being created across Greater Manchester.
You can find more information here.
___
Van Gogh Alive
MediaCityUK
Monday 24 January – 27 February
Over 100,000 people have been to visit the Van Gogh Alive experience since it arrived at MediaCity UK a couple of months back.
And it's now extended its Salford stay right through until 27 February.
Van Gogh Alive takes people on a trip through the periods of Van Gogh's life that defined him as an artist and showcases 3,000 images, including some of his most iconic works like Starry Night and Sunflowers, and lesser-known paintings inspired by his love of Japanese woodprints. The exhibition is home to a life-sized walk-in representation of Van Gogh's 'Bedroom in Arles' painting, a 'Sunflower selfie room' – a 360° mirrored space complete with hundreds of sunflowers, and so much more
Tickets are priced at £23.50 for adults and £16.50 for children, with concessions and school group discounts available. Visitors to the exhibition will have the opportunity to make a donation to The Christie charity either when purchasing tickets, or while at the exhibition.
You can find out more here.
___
Veganuary
Manchester City Centre
Monday 24 – 31 January
Manchester is one of the best places in the country to eat out if you're trying to go vegan – be that for Veganuary, or any other time of the year.
The city has an absolute slew of dedicated vegan restaurants, serving up everything ranging from 'dirty' plant-based fast food to sit-down gastropub and fine dining-style restaurants, giving those exploring a plant-powered diet a real boost when it comes to eating out. But beyond that, you can even trust that most restaurants in the city – even if they're not designed for vegans – will have one or two suitable dishes on their menu.
Veganuary 2022 could be a more perfect time to find out what Manchester's plant-based foodie scene is all about.
Check out our list of the best places to find vegan food in Manchester here.
___
Snorkel with Sharks
SEA LIFE Manchester
Tuesday 25 & Saturday 29 January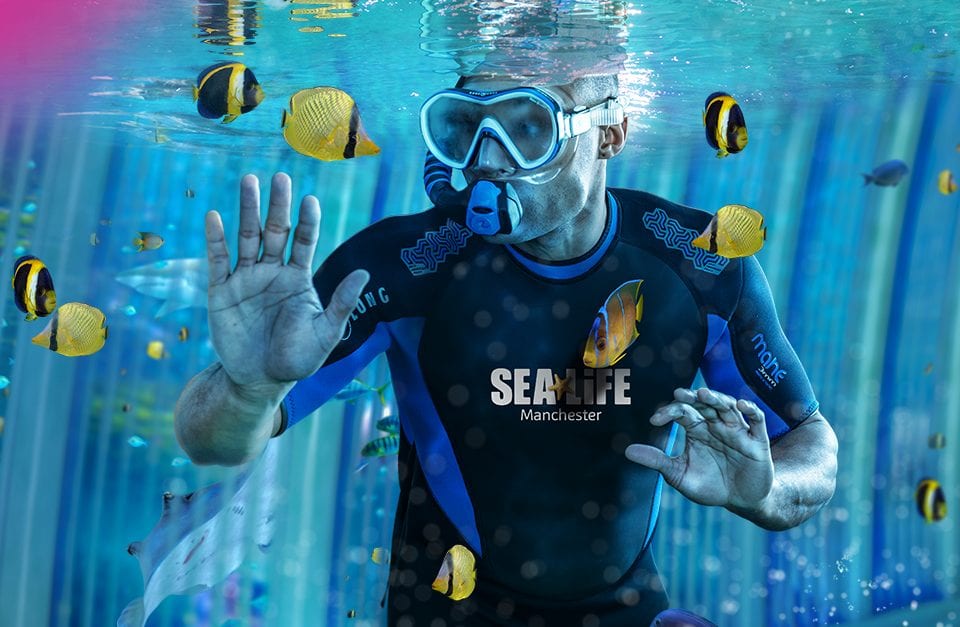 Fancy trying something new in 2022? Time to conquer your fears?
SEA LIFE Manchester has launched a new snorkel cage experience that's letting people get closer than ever have before to more than 1,000 creatures of the deep at the Trafford Centre-based marine life aquarium.
Snorkel with Sharks is a one-hour surface snorkelling adventure.
Suitable for swimmers age 10+, the session includes a full briefing, introduction to the incredible creatures you can expect to see, and 20 minutes snorkelling in the purpose-built shark cage.
You can find more information and book your tickets here.
___
Gujarati Indian Cookery Class
Food Sorcery
Wednesday 26 January
Didsbury's very-own cookery school, Food Sorcery, is hosting a cookery workshop that's dedicated to Gujarati cuisine.
Originating from Western India and typically served as a thali – which literally means 'full plate of food' – the dishes in this class are cooked are all vegetarian, distinctively sweet, salty, and spicy simultaneously, and usually contain roti, dhal and rice.
This class has unique flavours that will not disappoint, and chef Nina – who has learnt to cook Gujarati cuisine through generations of teachings from aunties, grandmothers and her mother- will introduce curries that many will not have tried before and variations of the firm favourites, like dhals and chapatis, so bee prepared to try something different.
You can find out more information, and book your place here.
___
ABC Tap Takeover & All My Friends
The Crown & Kettle
Thursday 27 – Sunday 30 January
There's a whole host of events happening at The Crown & Kettle this week.
Following on from the success of similar DJ takeover events back in 2021, on Thursday, the ever-popular pub – which is known as the 'pride of Ancoats' after its 2020 restoration saw it become a much-loved community hub once again – is helping to "kick away the January cobwebs" by welcoming chart-topping dance DJ Ben Pearce for an event that's free to attend.
And then, from Thursday-Sunday, is hosting an ABC Tap Takeover with Alphabet brewery, where eight of their locally-brewed beers will be available on tap for the full four days.
You can find more information here.
___
Harry Potter 20th Anniversary Cinema Package
King Street Townhouse
Friday 28 – Sunday 30 January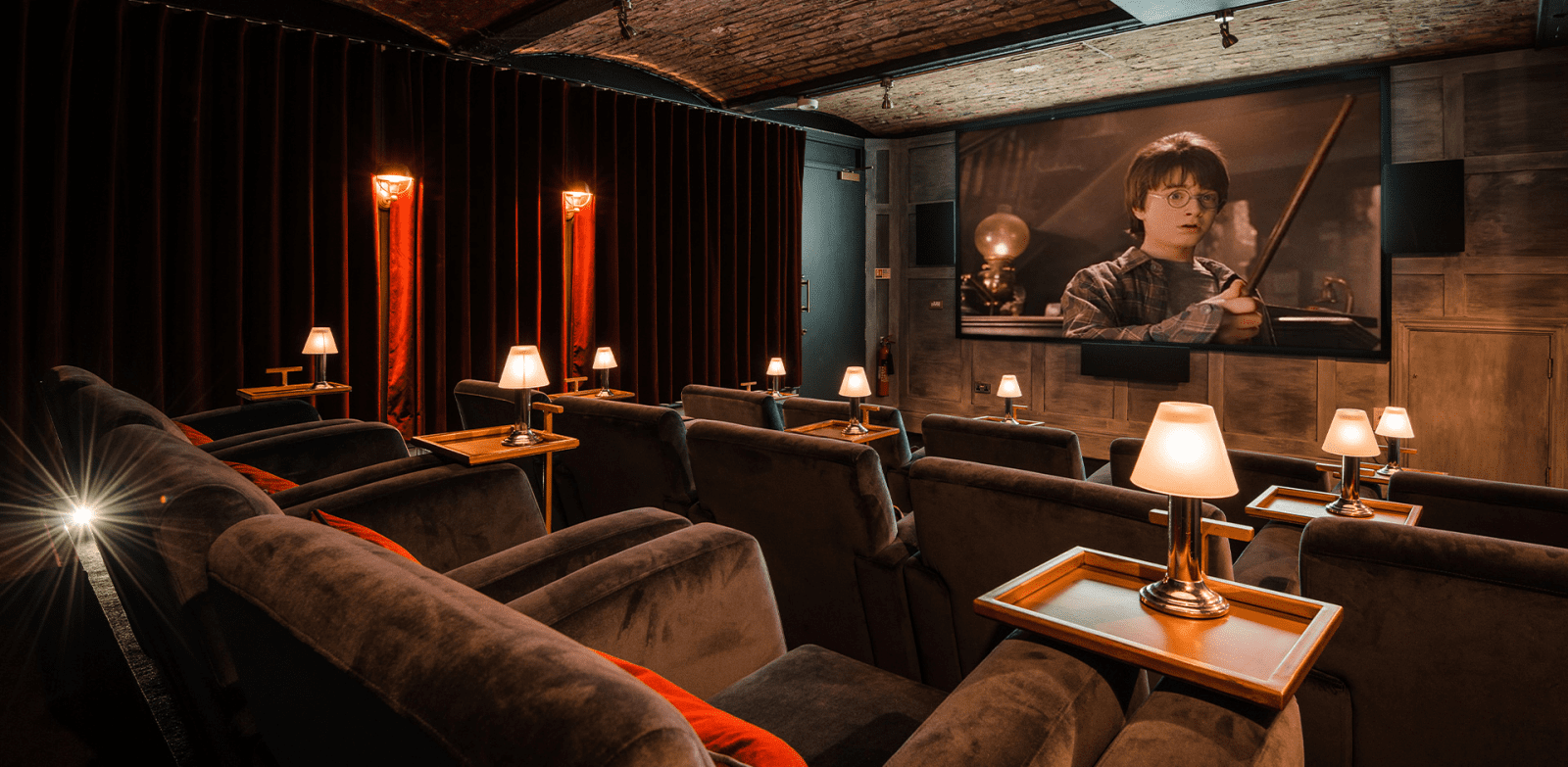 A magical Harry Potter movie marathon that comes complete with afternoon tea and wizardy-themed cocktails is continuing at a little cinema in Manchester city centre this weekend to celebrate the 20th anniversary the iconic film franchise.
If you'd consider yourself to be a pretty big Potterhead, then you'll probably want to get yourself down to one of Manchester's most popular hotels, King Street Townhouse, as the venue will be marking the anniversary in style at its very-own exclusive cinema by screening all eight films in the franchise.
The Harry Potter 20th Anniversary Cinema Package includes your traditional afternoon tea, a magical Harry Potter-themed cocktail, all of your in-cinema treats – including popcorn and sweets – and the ticket for one movie screening, where guests can choose which movie from the franchise they'd like to watch.
It also includes "all the usual magical ingredients which make up an extraordinary cinema experience at King Street Townhouse" too.
You can find out more, and book your tickets here.
___
GRUB Food Fair and Plant Powered Sundays
Cheetham Hill
Friday 28 – Sunday 30 January
2022 may be a new year, but two of the most popular foodie favourite events are back once again at at Manchester's largest street food fair GRUB – which is currently based at the Red Bank Project just outside of the city centre in Cheetham Hill.
As part of the excitingly-named 'Grub Extravaganza', on Friday and Saturday, the GRUB Food Fair this week will see the likes of Fat Annie's, Marley's Pizza, Seitan's Kebab, The Sri Lankan Experience, Drizzle City Bakes, and That Vegan Bakery serve a wide range of mouthwatering delights for you to try, while on Sunday, whether you're plant based, participating in Veganuary, or just curious, there'll be big handful of the finest vegan food traders there for Plant Powered Sundays to show you what it's all about.
Both events, as always, are free to attend, and you can find more information here.
___
Looking to keep your pennies in your pocket this January?
Despite many of our Christmas parties and plans getting cancelled, December was still pretty expensive for a lot of us, but if you're also looking at your post-festivities bank balance and panicking that you'll have to spend January in hibernation, then think again.
Greater Manchester is great at delivering amazing things to do that are completely free of charge.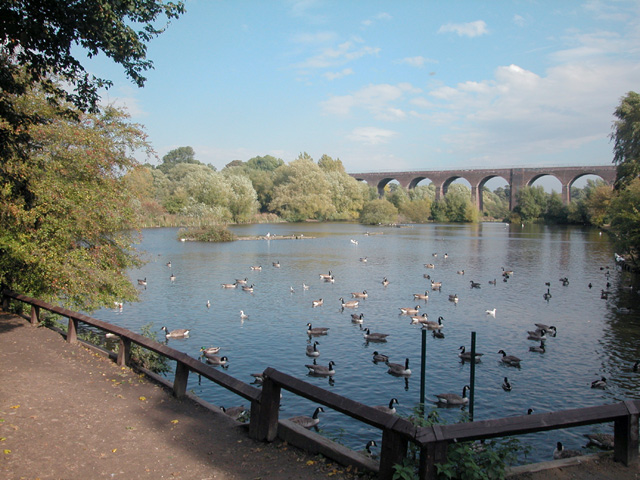 From walks, to cultural fixes, feeding the region's farm animals, and so much more, there's loads you can do without spending a penny.
You can read our list of the best free things to do in Greater Manchester here.
___
Fancy making the most of all the January deals, discounts, and offers in Manchester's cafes, bars, and restaurants?
January is typically a time when many vow to change their eating habits.
But even the most committed dieter should be tempted by these Manchester restaurant deals, discounts and offers.
Whether you are starting a new diet, ditching alcohol, or trying out Veganuary, that's no reason to stay at home – not when you've got January dining (and drinking) offers floating around like this.
From vegan restaurants running their 50% off deals right into February, to some top Manchester restaurants offering huge deals on food AND drink, plus half-price burgers, burritos, kebabs and more, keep reading to discover the best January restaurant deals to take advantage of in 2022.
You can find out more about what's on offer here.
___
Keen to challenge yourself in 2022?
Fancy setting some new fitness goals? Reckon you're up for a 10K, or even a Half Marathon? It doesn't have to be running, though – perhaps you'd prefer to tackle something else entirely?
A lot of us will already have our New Year's resolutions picked out and lined up, but if you're really up for a test this year, then did you know that one of Manchester's most iconic charities is offering an ideal incentive to get going by giving The Manc's readers and followers an exclusive opportunity to get £25-worth of entry fees to any sponsored event refunded if they choose to commit to raising some worthy funds in its name.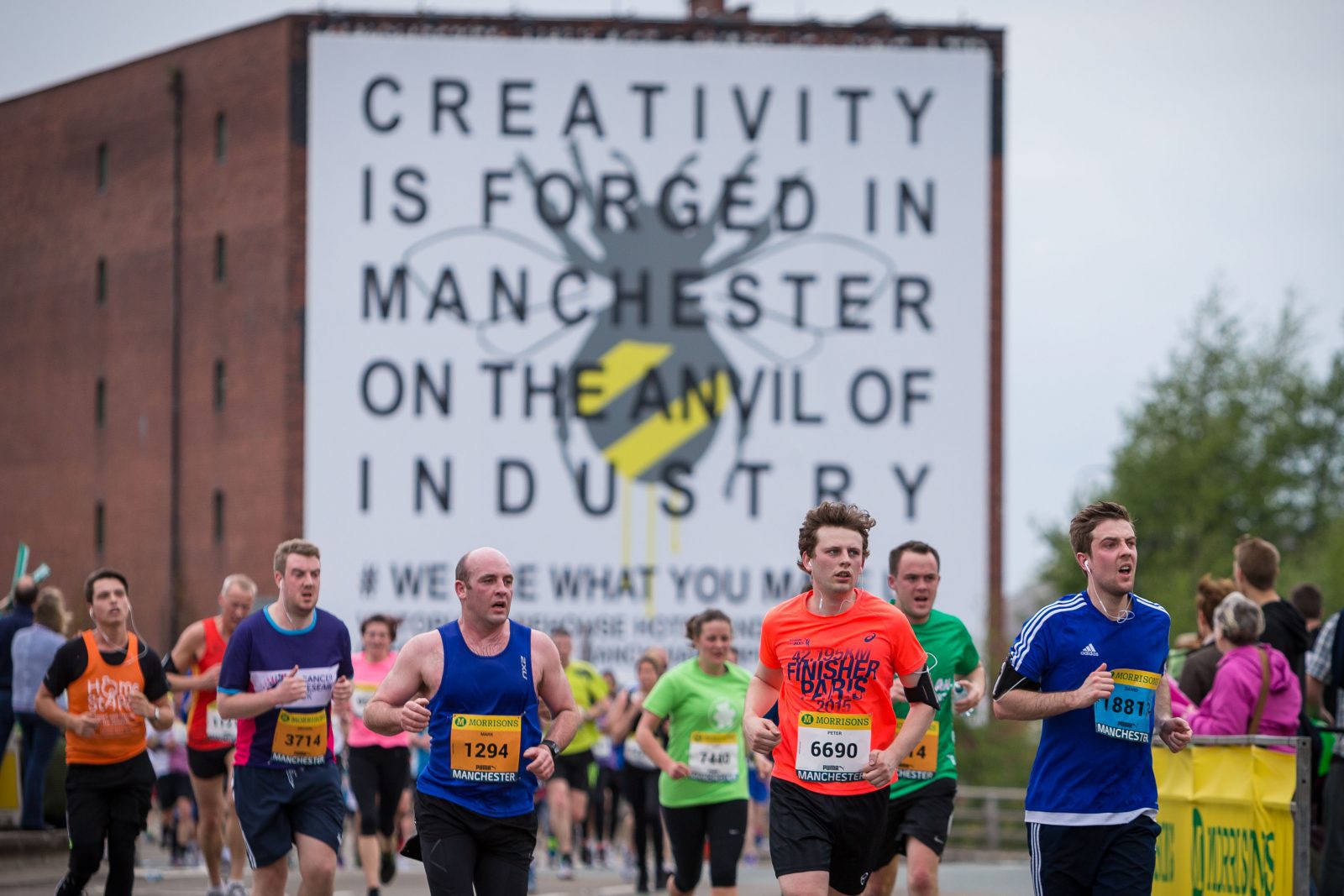 We Love MCR Charity wants to help ambitious Mancunians achieve their goals.
You can find out more here.
___
Need more of a reason to get excited about what's in store for 2022?
2021 may not have exactly gone to plan, but our buzzing region is looking forward to the year ahead with some seriously exciting things on the horizon, and Marketing Manchester – the organisation that incorporates our tourism board and the official website visitmanchester.com – has once again pulled together a list of things to get excited about in the year ahead.
The round-up list includes everything from outdoor experiences and cultural developments, to hospitality openings, events, and so much more.
You can read the list of 22 things to look forward to in Greater Manchester in 2022 here.
___
Do you know about all the massive gigs and theatre shows happening in Manchester this year?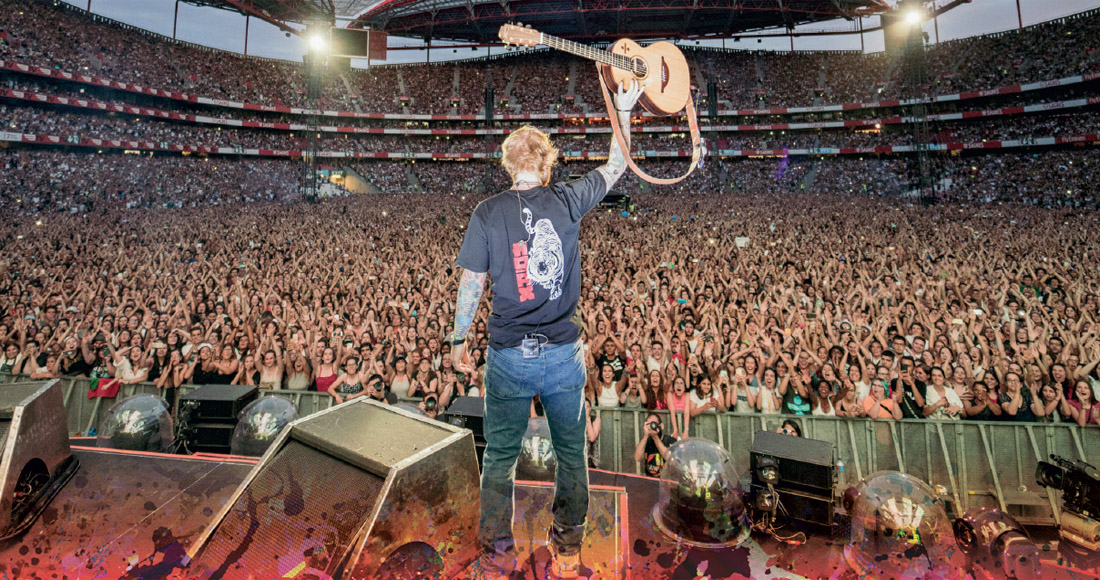 While it's true that the last couple of years have been rough for the theatre and live music industries, there are some massive shows to look forward to in Manchester this year as our city's cultural scene continues to push forwards with huge festivals, world-renowned theatre, and some of the planet's biggest musicians paying visits in 2022.
If you're looking for some key dates to pop in your diary, you can have a read of our 2022 events round-up list here.
___
Featured Image – King Street Town House | Bab MCR