Feature
22 things to look forward to in Greater Manchester in 2022
So 2021 didn't exactly go to plan, did it – but our buzzing region is looking forward to the year ahead with some seriously exciting things on the horizon.
Greater Manchester has done its best to bounce back from another year of decimated tourism, delivering amazing outdoor experiences and attractions.
2021 saw the return of huge city events like Manchester International Festival, Manchester Pride festival, and Parklife.
New restaurants and bars have continued to spring up in every direction too.
So, what have we got in store for 2022?
Marketing Manchester, the organisation that incorporates our tourism board and the official website visitmanchester.com have once again pulled together their list of things to get excited about in the year ahead.
It includes outdoor experiences, cultural developments, hospitality openings, and events.
We've picked out 22 things heading to Greater Manchester in 2022.
Mayfield Park
Manchester's first new park in more than 100 years will be unveiled in late 2022.
Spanning 6.5 acres, Mayfield Park is currently under construction on the sprawling Mayfield site adjacent to Piccadilly Station.
UEFA Women's EURO 2022
This will be massive for Greater Manchester – the women's tournament is kicking off here next year.
England will play Austria at Old Trafford on July 6, with several other fixtures at Manchester City Academy, Leigh Sports Village, and DW Stadium in Wigan.
Mrs Doubtfire the Musical
One of the best films of all time has been turned into a Broadway show, and Manchester will be treated to the first performances on home turf in 2022.
Mrs Doubtfire the Musical will have its UK premiere at the Opera House Manchester on September 2 and will run until October 1.
Read more about it here.
Castlefield Viaduct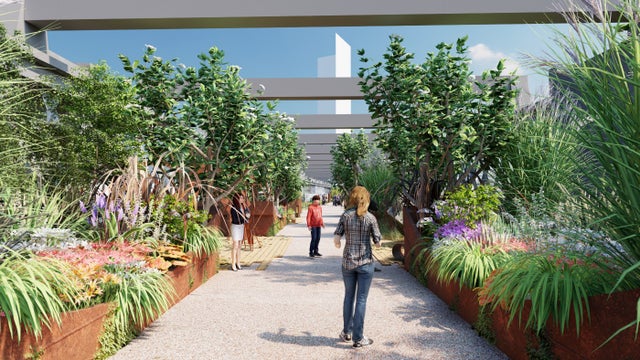 This long-neglected and under-appreciated gem of industrial architecture in Manchester city centre will have new life breathed into it in 2022.
The Grade II-listed Castlefield Viaduct is being turned into an elevated urban park, much like New York's High Line, by the National Trust.
Phase one will open to the public in the summer – read more here.
Soho House
One of the biggest hospitality names in the world will make its way to Manchester in 2022, taking over the upper three floors of the former Granada Studios building.
It will be a key operator in the new St John's neighbourhood, which will also be home to MIF's The Factory from 2023.
It's expected to include a rooftop bar and pool as well as dining rooms, lounge areas and a Mollie's Motel & Diner concept.
Band on the Wall
Gosh, we've missed this place – the historic gig venue Band on the Wall will finally reopen in the spring.
It's been undergoing a big renovation while we've all been nipping in and out of lockdowns, expanding into the Victorian Cocozza building that's been derelict at the back of the venue for decades.
Manchester Museum
Another reopening here – the much-loved Manchester Museum closed back in the summer while it grows into its £13.5 million extension.
When it reopens late in 2022, it will have a new two-storey extension, a new exhibition hall, the South Asia Gallery, and Chinese Culture Gallery.
Rugby League World Cup
Old Trafford might be famed for its football pedigree, but in 2022 it will turn its attention to the world of rugby.
The rescheduled 2021 Rugby League World Cup, and Women's Rugby League World Cup, will take place in October and November.
The Wheelchair Final will be held at Manchester Central, and additional fixtures are taking place at the University of Bolton Stadium and Leigh Sports Village.
Sexy Fish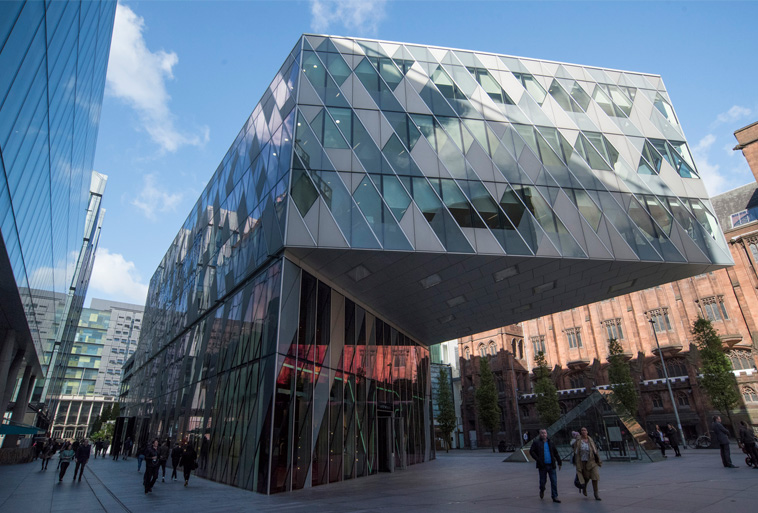 Decadent Mayfair restaurant Sexy Fish, owned by The Ivy's Richard Caring, is taking over the old Armani unit in Spinningfields.
It first opened in 2015 and is famed for its luxurious dining environment and will be one of the most talked-about restaurant openings of 2022.
Gratitude Games
This is a new event – a multi-sport games created to support the mental health of emergency service and NHS workers.
It will be held at venues across Greater Manchester in April and May. Spanning 20 sports – including both traditional sports such as athletics, cycling, swimming, as well as niche sports like angling, lawn bowls and squash – it's a chance for our emergency services and NHS to have fun, enjoy the benefits of sport and for the public to thank them for the amazing work they do.
Northern Roots
Oldham's ambitious eco-project, which will see the UK's largest urban farm built just outside Oldham town centre, is moving forward.
The 160-acre Northern Roots will include hand-on community projects like beekeeping, animal husbandry and growing plots, as well as a bike hub, mountain biking trails, arts, culture and events, and a natural amphitheatre and swimming pond.
Pollen Bakery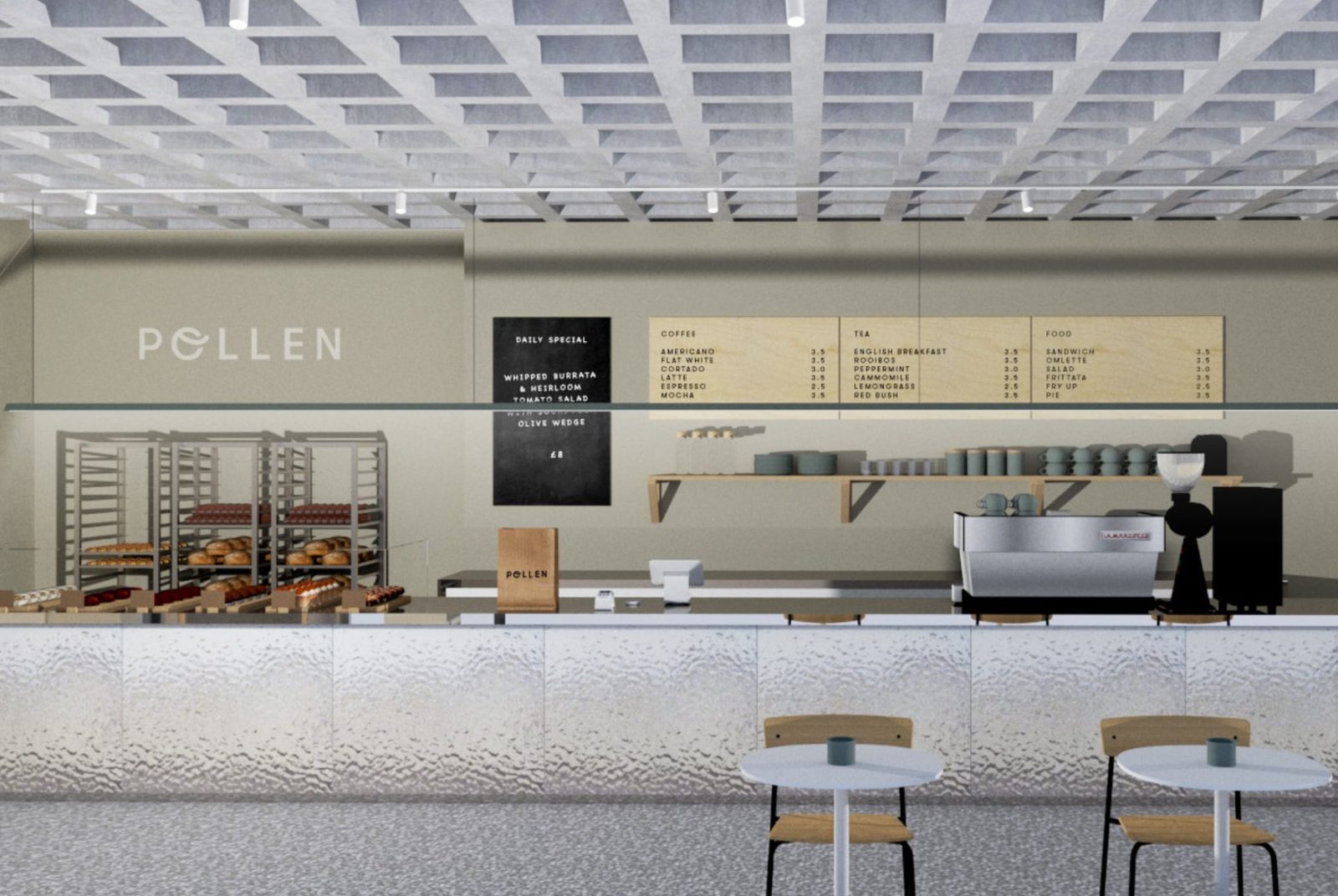 Famed Ancoats bakery is expanding with a second location, this time at Kampus.
The new location will offer an expanded brunch menu as well as more room for baking their sell out breads and pastries, with a chance for customers to see the kitchen working.
Leonardo Hotel
Capital & Centric's Jenga-inspired hotel is well on the way and due to open in spring.
The £35m development, in the heart of Piccadilly East, will be draped in plants and plans include a ground-floor restaurant, cafe, and external terrace connecting to a new public square.
Jodrell Bank
Cheshire's UNESCO attraction Jodrell Bank will welcome its new addition, the £21m First Light Pavilion, in May.
It will be a new gallery dedicated to telling the story of Jodrell Bank, with an immersive projection space and auditorium, and a new education hub and café.
Wigan Pier
The long-vacant 18th century buildings of Wigan Pier will finally be brought back to life, as a waterside destination.
It was made famous by George Orwell's The Road to Wigan Pier in 1937 – but its new life will include a gin distillery, microbrewery, events venue and cultural hub.
The Locationist
Manchester has a rich history of being used as a filming location, including Peaky Blinders, Captain America, The Crown, and It's A Sin.
The Locationist tour is set to launch early in the year and will show off the city's top locations.
Bistro Marc
There's been painstaking work going on in Stockport, where the historic Winter's building on Little Underbank is being turned into a new French restaurant.
Bistro Marc will be a 70-cover restaurant spread over two floors that will serve French favourites, with a focus on using fresh local produce from Stockport Indoor Markets and other local suppliers.
Treehouse Hotel Manchester
That big brutalist Renaissance Hotel on Deansgate is being turned into a 206-bedroom hotel.
Forming part of the wider £200m redevelopment of the area, there'll also be new retail space and room for pop-up food and drink vendors alongside the River Irwell.
Royal Exchange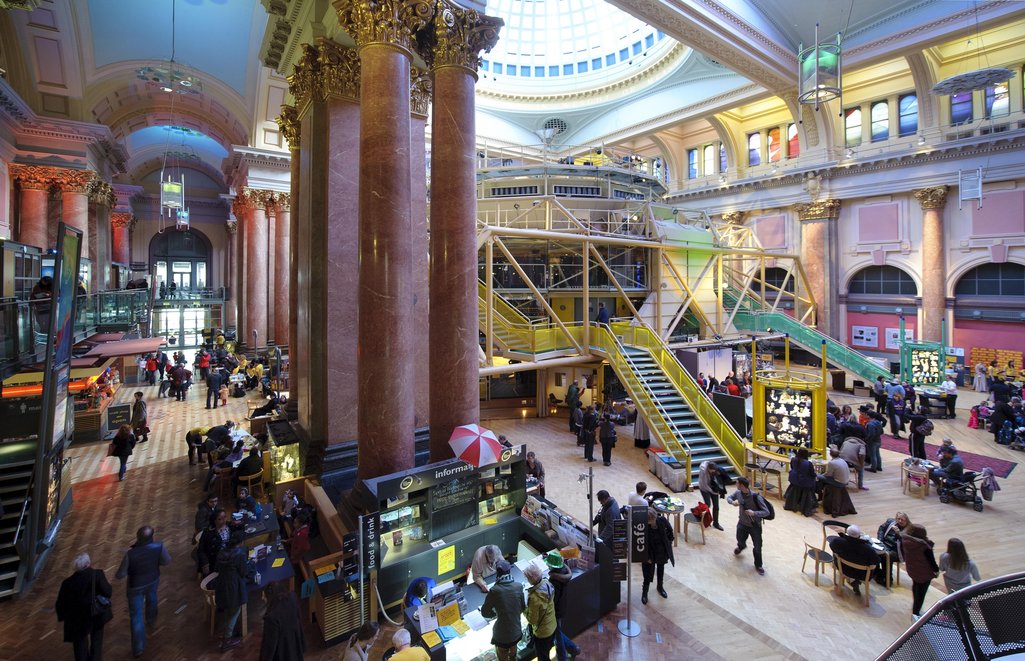 The magnificent Royal Exchange theatre has a packed year-long programme that will celebrate the joy of theatre, with bold plays, new writing and cast-iron classics.
Maxine Peake will star in a new show Betty! A Sort of Musical, while Tennessee Williams' The Glass Menagerie will also come to the stage.
Queer Contact
Queer Contact has been a staple of Manchester's cultural calendar for more than a decade, but this will be its first year in its newly-transformed home.
Contact theatre on Oxford Road has undergone a £6.75m refurbishment.
The event in February will again be a celebration of queer culture and LGBTQ+ talent, including drag kings, comedy, variety, ground-breaking performance and the annual Vogue Ball.
Claus the Musical
There's a world premiere in store for Salford, with a brand new Christmas musical debuting at The Lowry.
From the writer of The Wonderful Wizard of Oz comes Claus the Musical, telling the story of Claus and how he became an icon of our hearts and the skies.
Manchester Open
The walls of HOME's gallery will again be filled with work from the region's artists, with more than 400 residents taking part.
Following on from 2020's award-winning exhibition, almost 2,300 artwork entries were submitted for judging for its second outing and the resulting show promises to deliver an unmissable insight into the city-region's local artistic talent.
Featured image: