What's On
The best things to do in Greater Manchester this week | 3 – 9 July 2023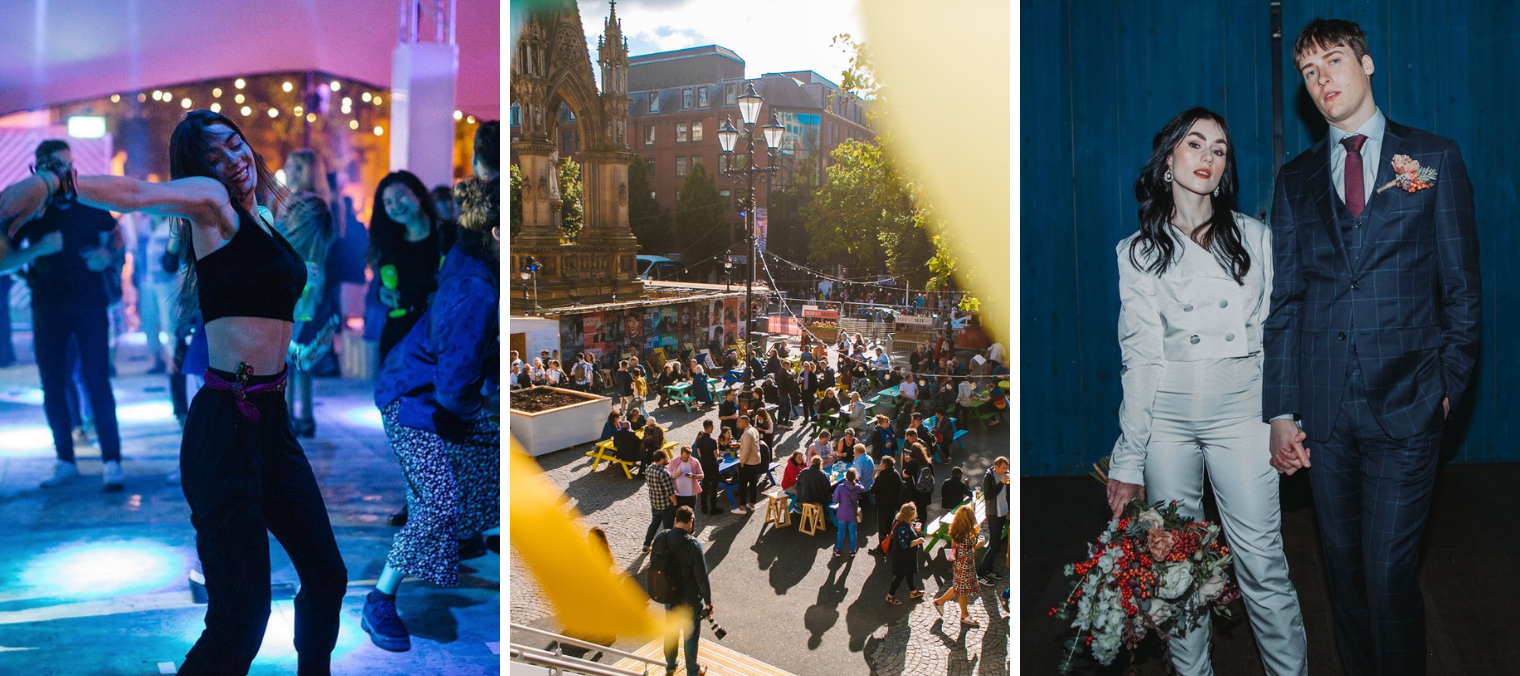 Greater Manchester in the summertime is a just brilliant, isn't it?
If the region's events calendar wasn't already exciting enough as it is all year round, summer and July brings with it everything from festivals, and family-friendly activities, to foodie feasts, immersive experiences, and so much more for everyone to be getting involved with.
And this week is another busy one, so once again, we've cherry-picked a few of the best bits for another edition of our 'what's on' guide.
Here's our top picks.
___
Manchester International Festival 2023
Manchester City Centre
Monday 3 – Sunday 16 July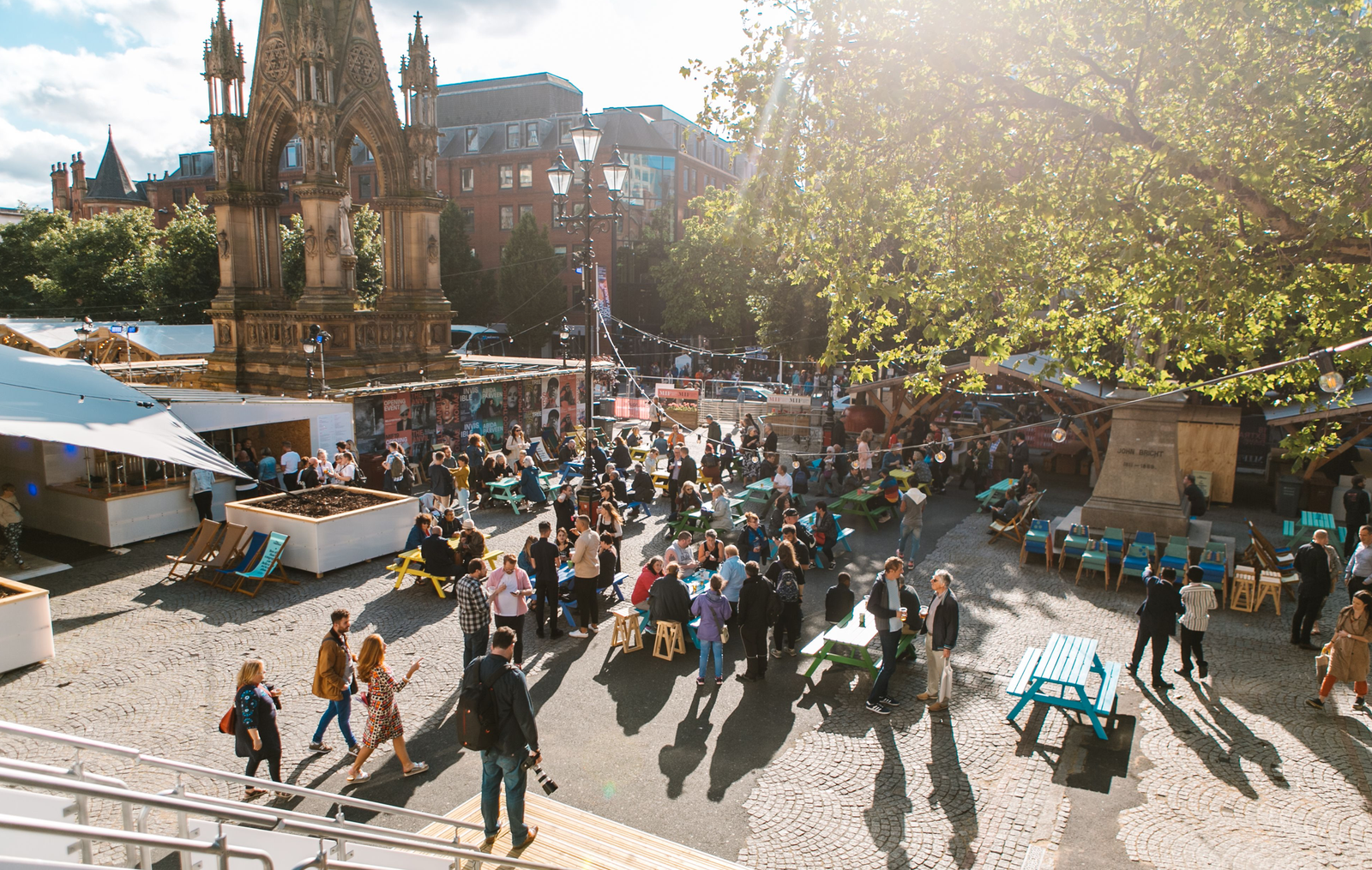 Manchester International Festival is back once again to break new creative ground and challenge perceptions.
Working with partners regionally and across the globe, MIF23's expansive programme of original new work by artists from around the world will take place in venues and spaces throughout the city, as well as at the festival's much-anticipated new home, the £210 million Factory International – which opens its doors for the first time in advance of its official opening in October.
Find out more about everything happening for MIF23 here.
___
La Clique
Depot Mayfield
Monday 3 – Saturday 29 July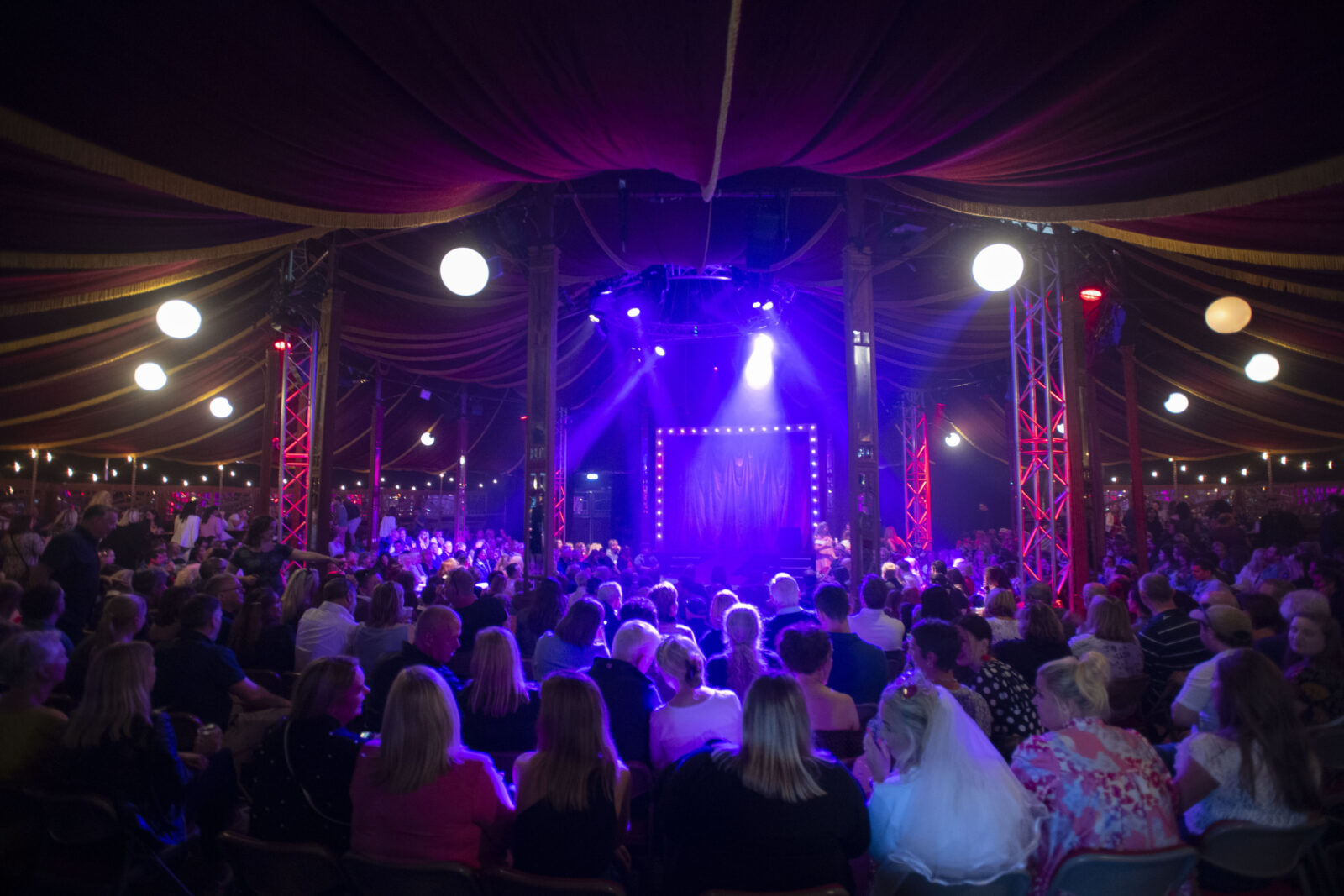 A huge circus tent has been installed onto the roof of Depot Mayfield in Manchester, as the world-leading cabaret La Clique is in town.
The trailblazing show – which has had its stay in the city extended right through to 29 July – features the best circus and cabaret acts in the world.
Presented by live entertainment company Underbelly, La Clique is wowing audiences with its genre-defining cabaret show, and for its Manchester stint, performers will include tension strap artist LJ Marles, singer Chastity Belt, aerial contortion artist Miranda Menzies, comedy and stunt performer Sam Goodburn, and more.
Find out more and grab tickets here.
___
Greater Manchester Fringe Festival 2023
Greater Manchester
Monday 3 July – onwards
Greater Manchester Fringe Festival is back for 2023.
The annual region-wide theatre festival is all about celebrating new and emerging talent, and it's taking over the region for the whole month of July once again this month.
First taking place back in 2012 with six different venues and a handful of shows in each, the Greater Manchester Fringe has since grown each year with more performances, more ticket sales, and more venues taking part, and many past productions have even moved onto established theatres or recognised at the Manchester Theatre Awards.
Tickets are now on sale, and some shows are even free to attend, so you can find more information and grab yours here.
___
The Coronation Street Experience
ITV Studios
Monday 3 July – onwards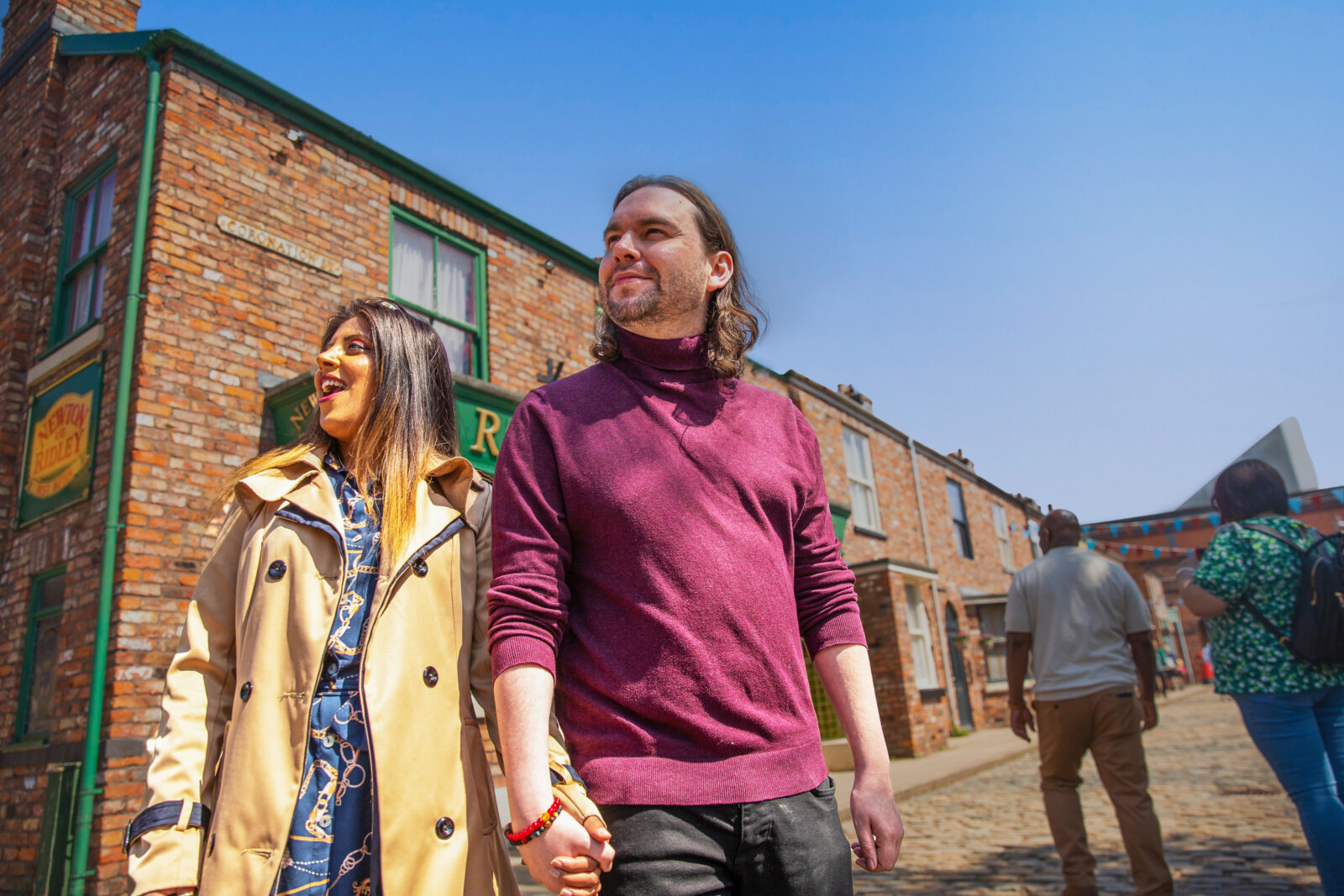 A brand-new Coronation Street Experience has opened, and it's giving fans access to areas they previously haven't been able to before.
The Coronation Street Tour is known for giving people the chance to discover the hidden world that lies behind the camera at the external sets at MediaCityUK in Salford, and now, the already award-winning experience has got even better as the new exhibition extends the current 90-minute tour and makes it even more "immersive" for fans.
You'll get the opportunity to see Dierdre's famous glasses up close, take a seat in Roy's Rolls, or even stand behind the bar at The Rovers.
Find out more and grab tickets here.
___
Into The Night
Chester Zoo
Monday 3 July – onwards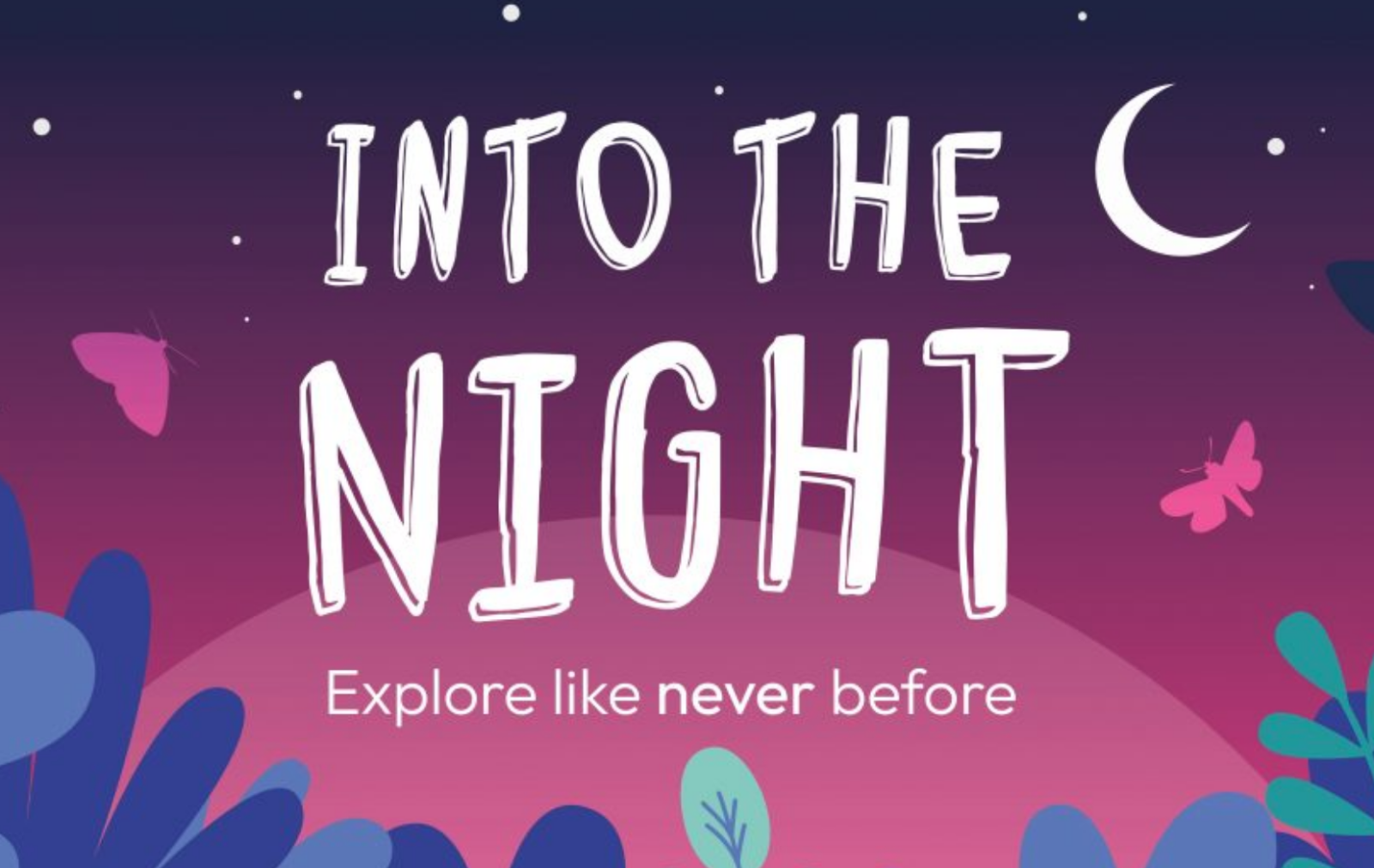 Chester Zoo has brought its popular 'after hours' events back this summer.
Giving visitors the chance to explore the UK's biggest charity zoo "like never before", the Into The Night series was launched to massive success in 2022, and offered unlimited access to animal habitats, indoor areas, and restaurants after hours for the first time ever.
And this summer, it's back for animal lovers who missed out.
With tickets now on sale from as little as £10, Chester Zoo is inviting people to discover the zoo as the sun goes down with thrilling live entertainment, special guest appearances, and delicious food and drink.
Find out more and grab tickets here.
___
Sounds of the City 2023
Castlefield Bowl
Tuesday 4 – Sunday 9 July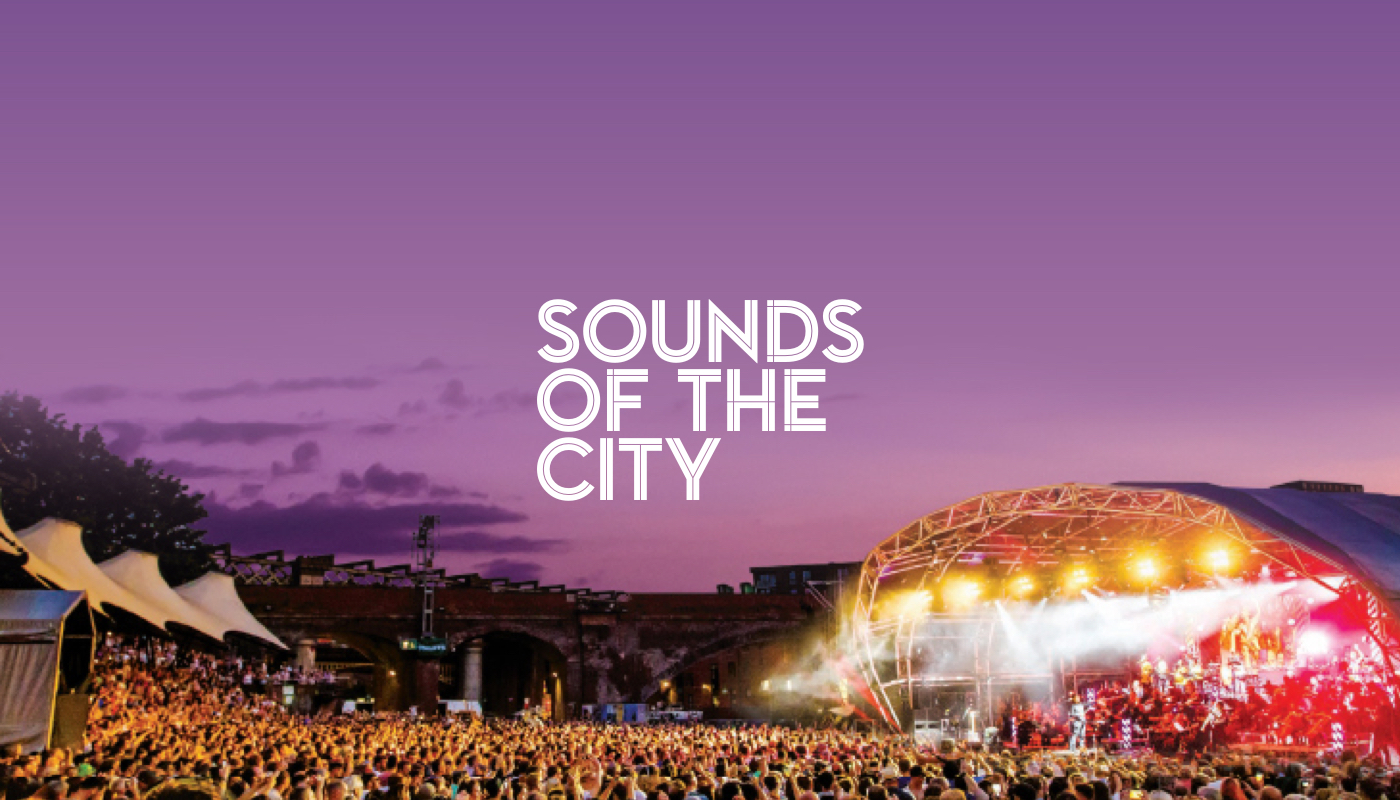 Sounds of the City 2023 is well and truly underway.
After having established itself as a staple part of the Manchester music scene, with some of the most acclaimed live artists taking to the stage over the years, the festival is back and has taken over Castlefield Bowl once again for a series of headline concerts.
This week, we've got massive shows set to come from Sheffield Britpop band Pulp, Irish singer-songwriter Hozier, Stockport indie rock band Blossoms, the iconic Hacienda Classical, much-loved pop band Bastille, and Northern Irish indie heroes Two Door Cinema Club.
Find out more here.
___
Plant NOMA – Evening Gardening Club
Sadler's Yard
Tuesday 4 July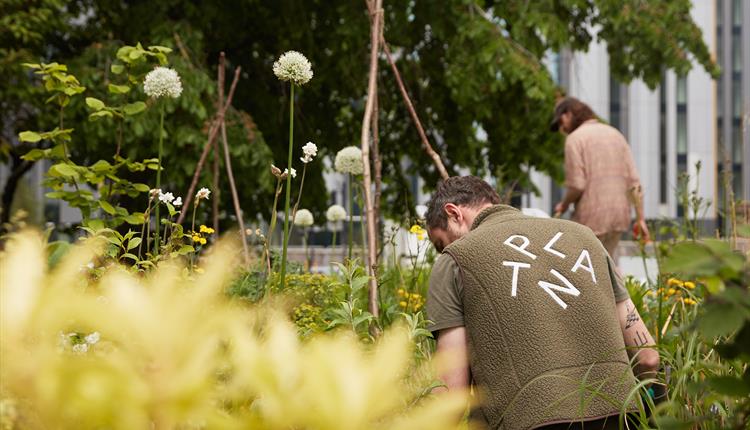 Plant NOMA's 'Evening Gardening Club' aims to offer a comfortable, relaxed, and fun environment for people of all ages to come together on a weekly basis and engage with gardening in some way, shape or form.
This might be poking seeds into compost, sprinkling gravel between plants, or pruning old wood from within a tree, as the range of activity in the club changes as the seasons move and the gardens evolve.
Taking place every Tuesday from 6pm to 8pm, for "as long as it's light enough to do so", it's said to be a perfect way to unwind after work, pick up some tips, and connect with nature.
Find out more here.
___
Titanic: The Musical
The Lowry
Tuesday 4 – Saturday 8 July

Titanic: The Musical is stopping off at The Lowry this week as part of its 10th anniversary UK tour.
Based on real people aboard the most legendary ship in the world, the award-winning production is described as being a "stunning and stirring production" focusing on the hopes, dreams, and aspirations of her passengers who each boarded the ship with stories and personal ambitions of their own.
All innocently unaware of the fate awaiting them, the third class immigrants dream of a better life in America, the second class imagine they too can join the lifestyles of the rich and famous, whilst the millionaire Barons of the first class anticipate legacies lasting forever. 
Find out more and book tickets here.
___
Backyard Cinema: Miami Beach
Depot Mayfield
Wednesday 5 July – onwards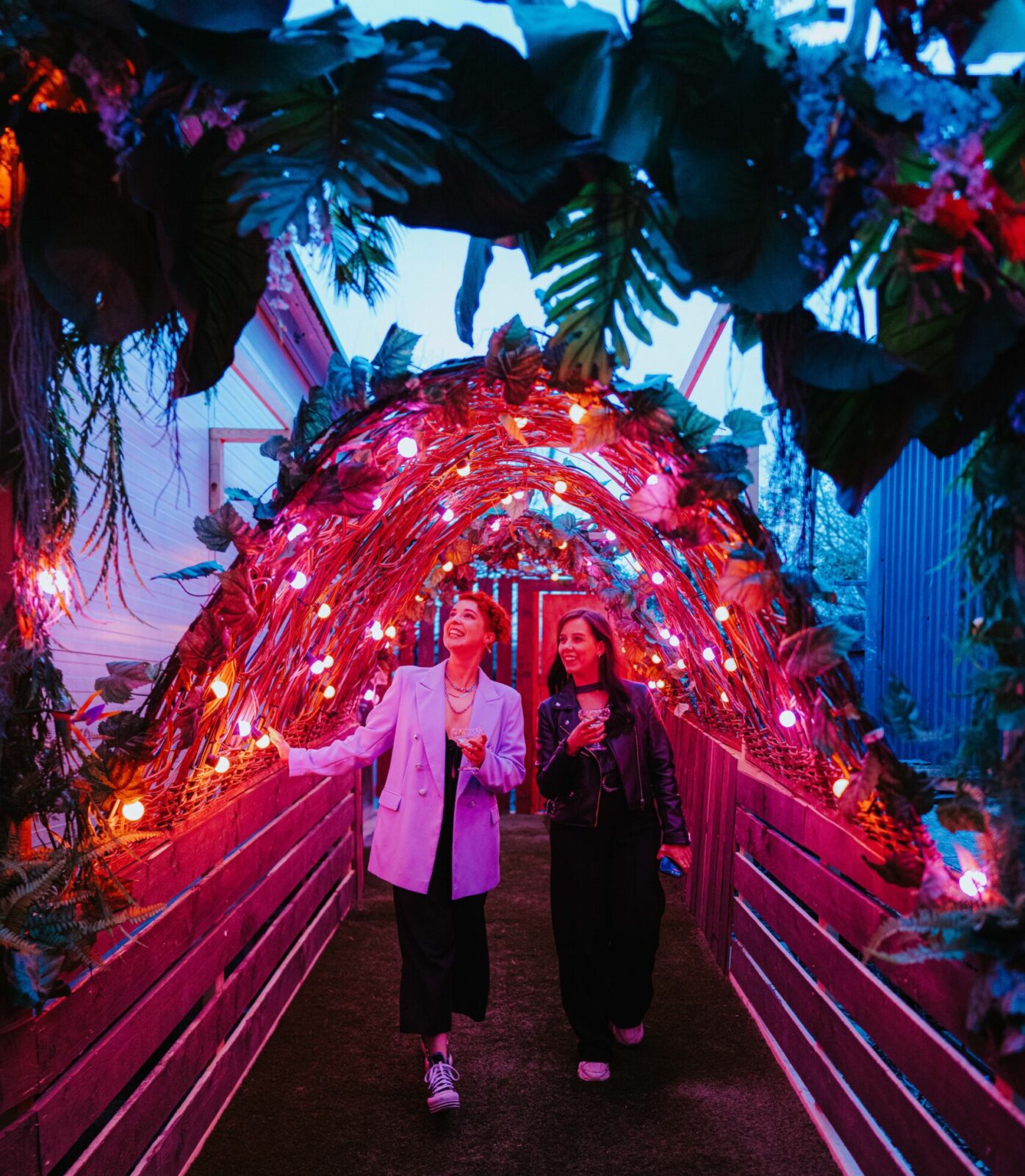 Backyard Cinema is back in Manchester for the summer, and it's creating a Miami Beach rooftop experience that will transport people back to the 1980s.
The immersive cinema experience – which debuted in the city centre last autumn – is going to be taking over the roof of Depot Mayfield once again from this week – but this time round, the industrial space will be transformed into Miami Beach, using 30 tonnes of sand and signature palm tree cocktails to create the UK's largest pop-up beach.
The summer-long series will include cinematic parties and screenings of major summer blockbusters, plus sing-alongs and loads more, all with sand between your toes and ultra-comfy seats.
Find out more and grab tickets here.
___
Diecast
Piccadilly
Thursday 6 July – onwards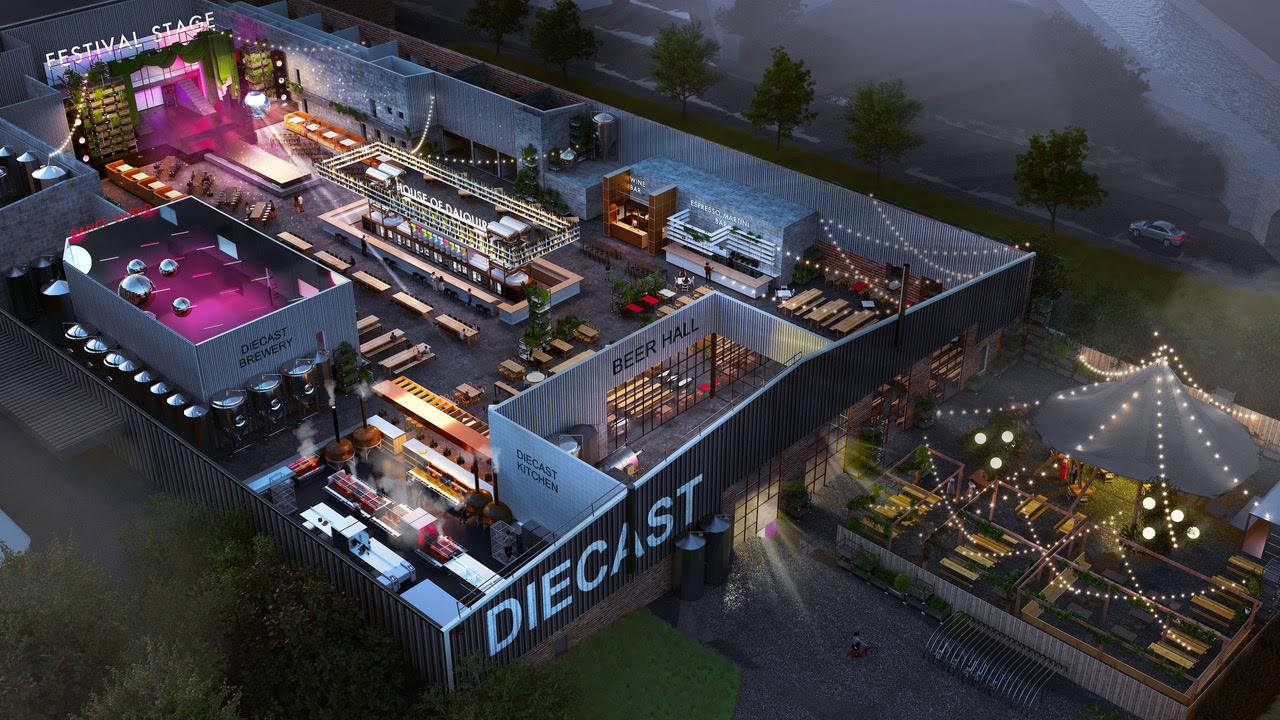 A gigantic new music, food, and drink venue is opening in a former Manchester factory this week.
Called Diecast, it comes from the team behind popular Swan Street venues Ramona and The Firehouse, and will officially launch behind Manchester Piccadilly train station this Thursday – kicking off with a grand opening as part of the venue's first phase, 'The MachineWorks' AKA 'Leno Ex Machina', which has been unveiled after two years of intense anticipation.
Diecast will boast one of the biggest frozen drinks menus in the city, as well as a massive warehouse kitchen serving up pizzas, zesty Italian small plates, wood fired piadino, and Leno burgers.
Find out more here.
___
Manchester Rum Festival 2023
Mercure Manchester
Saturday 8 July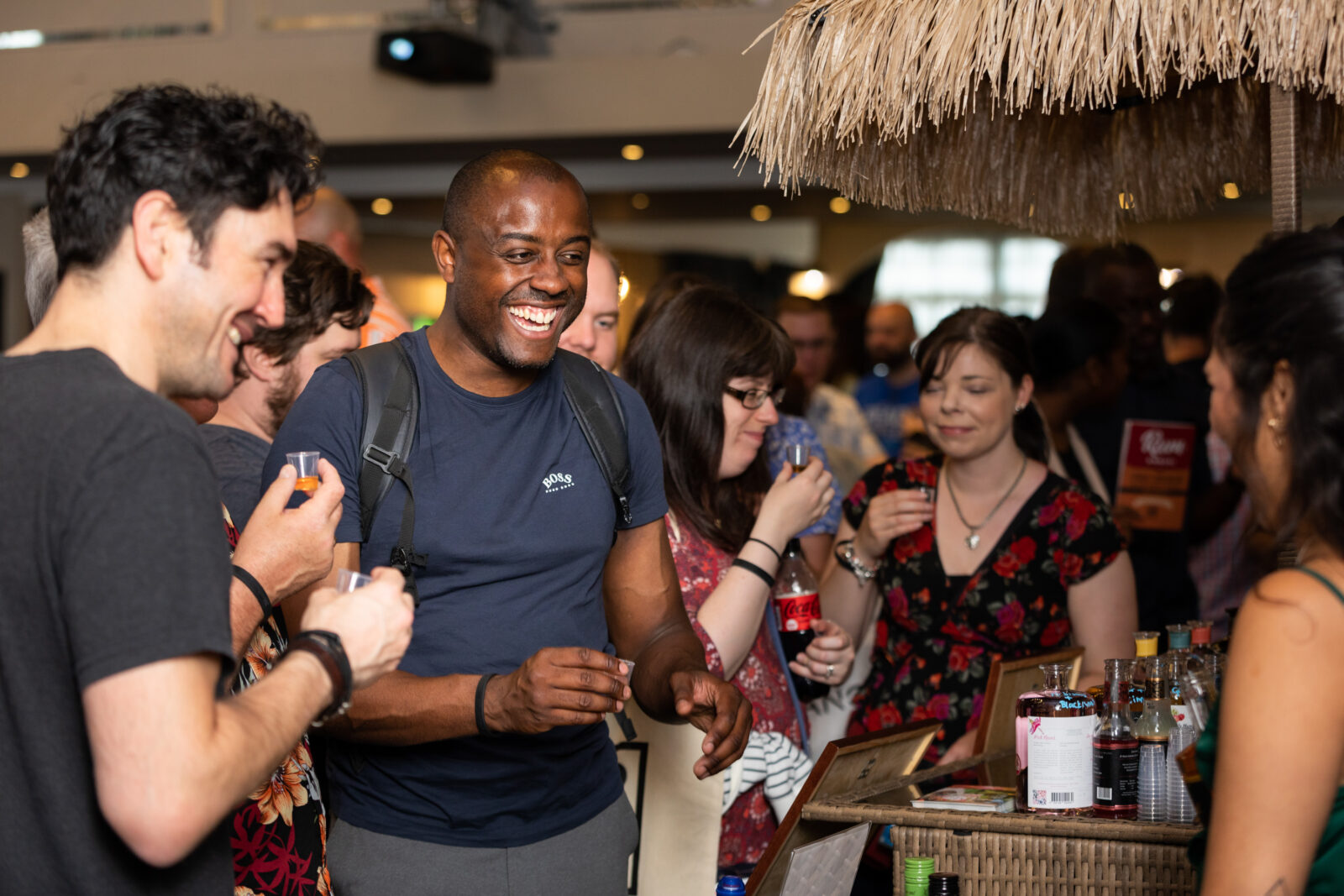 Manchester Rum Festival is back and it's set to be the "biggest and best" year yet.
Known for bringing a massive selection of rare rums from all over the world to Manchester each year, the beloved festival is back this weekend and transforming the Mercure Manchester hotel into the tropics.
Visitors will get to sample some of the best rum brands and buy bottles of their favourites to take home, as well as taste some limited-edition drink collaborations, tuck into delicious Caribbean street food from some of the region's best traders, and so much more
Find out more and grab tickets here.
___
The Alternative Indie Wedding Fair #2
Platt Fields Market Garden
Sunday 9 July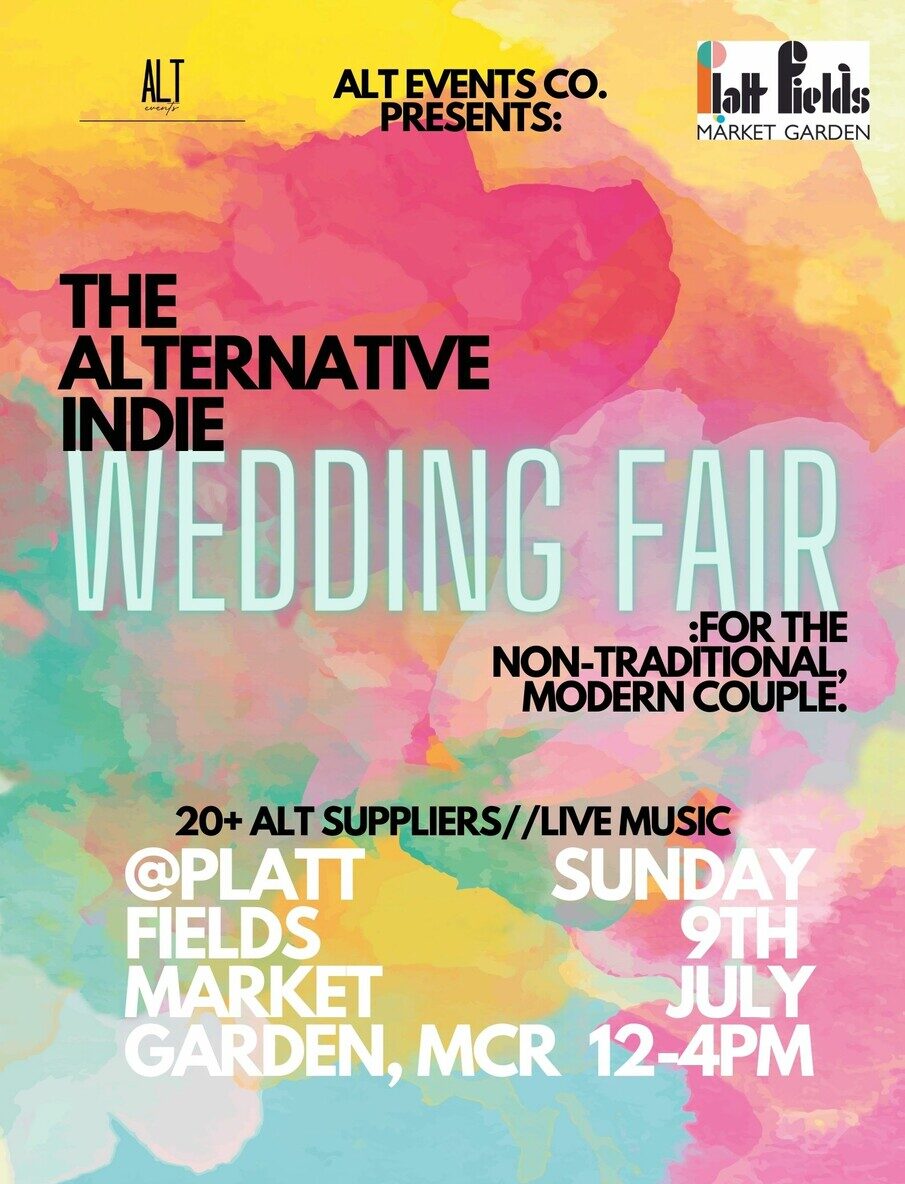 The Alternative Indie Wedding Fair is back in Manchester again this weekend.
Hosted by ALT Events Co, The Alternative Indie Wedding Fair will see over 20 independent alternative vendors take over Platt Fields Market Garden in Fallowfield, making it the perfect place to get a feel of how you want your special day to be, all while being budget-friendly.
Taking place from 12pm – 4pm on Sunday 9 July, tickets are already on sale and will set you back £5 each – with a complementary glass of prosecco included.
Find out more and grab tickets here.
___
Featured Image – MIF | ALT Events Co