What's On
The best things to do in Greater Manchester this week | 9 – 15 January 2023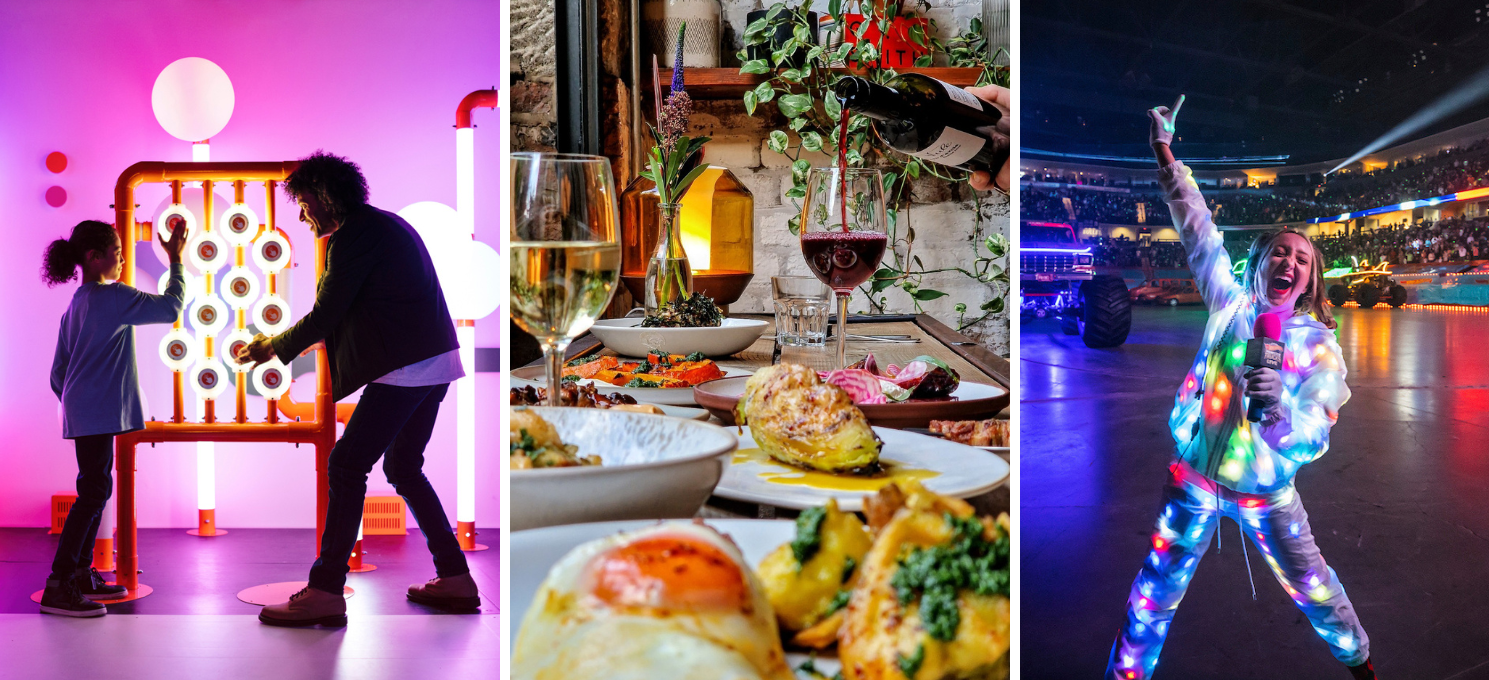 A new year is in full swing across Greater Manchester.
While we've now waved goodbye to the festive season, and Christmas has become a bit of a distant memory, January has brought a fresh start, and with that, the region's events calendar is still filled with all sorts of activities this week, so once again, we've cherry-picked a few of the best bits for another edition of our 'what's on' guide.
As always, some of the events we're going to mention are completely free, while others will set you back a few pounds, and many will need to be booked in advance.
Here's our top picks.
___
Winter at the Science and Industry Museum
Science and Industry Museum
Monday 9 January – onwards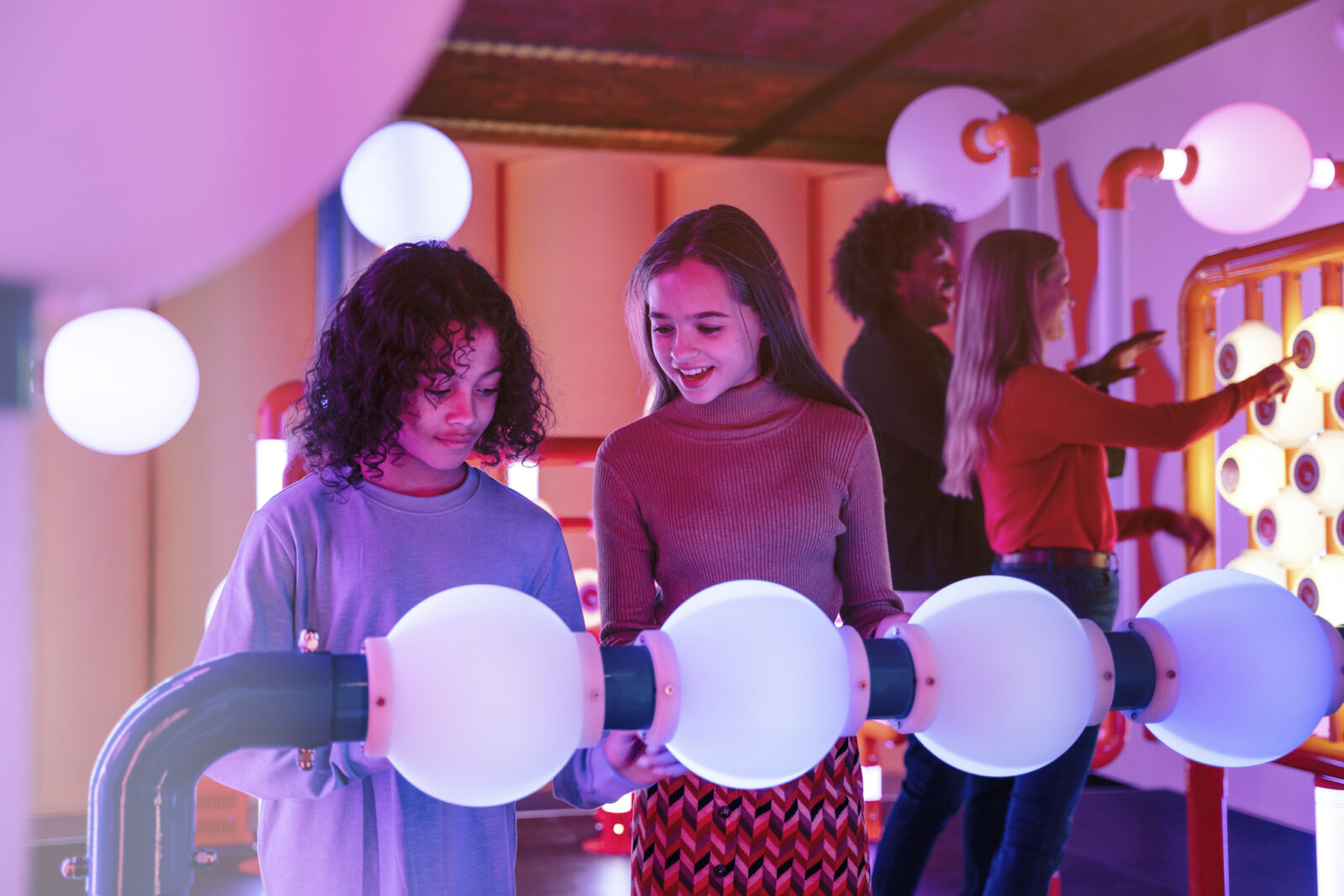 Exhibitions that explore the power of music, and give you the chance to try out an interactive "hands on" gaming experience are just some of the activities on offer at the Science and Industry Museum this winter.
The award-winning museum is inviting people to take a journey from the Sun back to the Earth in a brand-new science show led by the museum's team of expert Explainers, while standout exhibition, Turn It Up: The power of music, is a world-first event giving those curious the chance to explore the science of music's mysterious hold over us through a series of "immersive musical experiences and interactive activities" at a specially-commissioned 'musical playground'.
There's also still time to head on down and check out the stand-out interactive gaming experience, Power UP, and so much more.
Find out more about what's on at the Science and Industry Museum here.
___
Sushi & Gyoza Making Class
Food Sorcery
Tuesday 10 January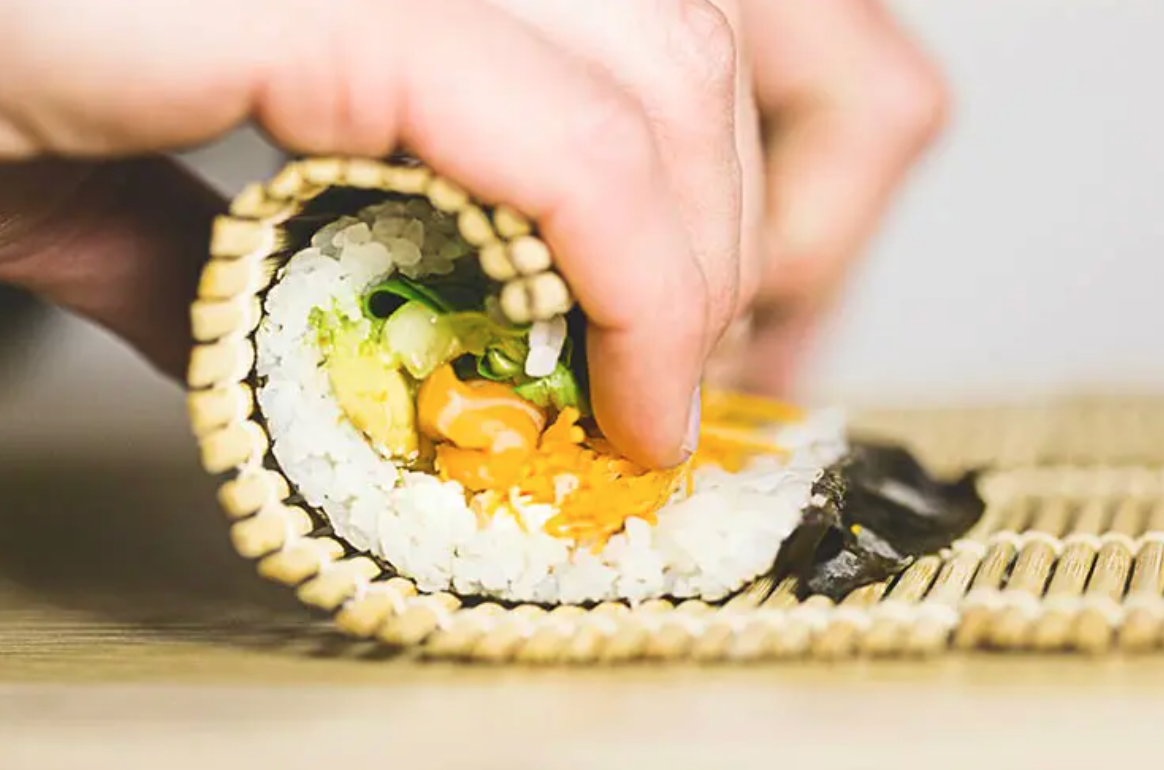 Didsbury's very-own cookery school, Food Sorcery, is hosting a dedicated Sushi & Gyoza Making workshop this weekend.
Japanese cuisine is experiencing more love in the UK now than ever before, and sushi has became one of the world's most well-known dishes, so, during this three-hour expert class, you will get to learn how to make a whole host of popular types of sushi, such as makizushi, uramaki, California rolls, sashimi, and so much more.
All ingredients will be provided, and you will eat as you cook, as well as get to take home the additional dishes you make.
Find out more and book your spot on the class here.
___
Turtle Feeding Experience
SEA LIFE Manchester
Monday 9, Tuesday 10 & Thursday 12 January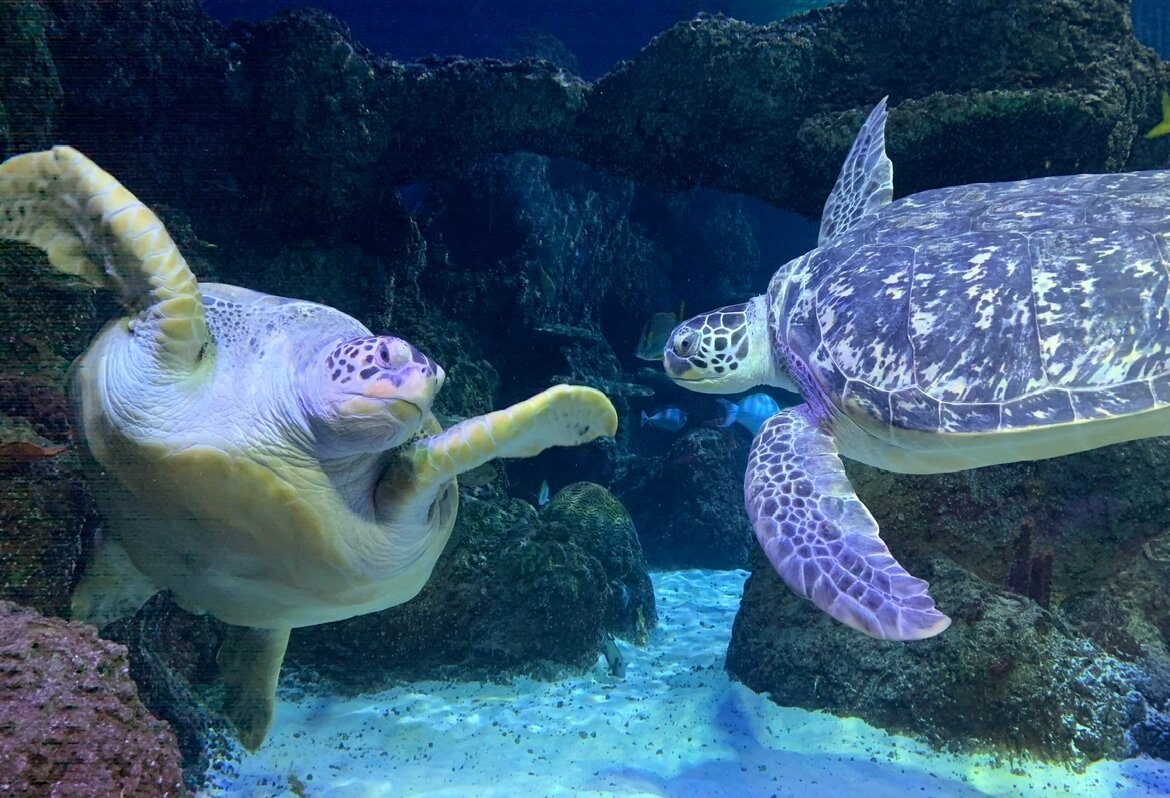 Fancy coming face to flipper with magnificent giant green sea turtles as you join them for a lunch date you'll never forget?
This is your chance to go and feed Ernie and Cammie the green sea turtles, who are SEA LIFE Manchester's friendliest and hungriest residents. Suitable for people eight and older, the SEA LIFE Manchester 'Turtle Feeding Experience' includes priority access into the centre on the day of your choosing, and the 15-minute feed will be with a knowledgeable trained Aquarist to help you enjoy your experience and tell you about Ernie and Cammie's diet and habitat.
You will then also be able to explore all the other amazing creatures cared for in the centre before and after your feeding experience too.
You can find more information, and book your place here.
___
Backyard Cinema
Depot Mayfield
Monday 9 January – onwards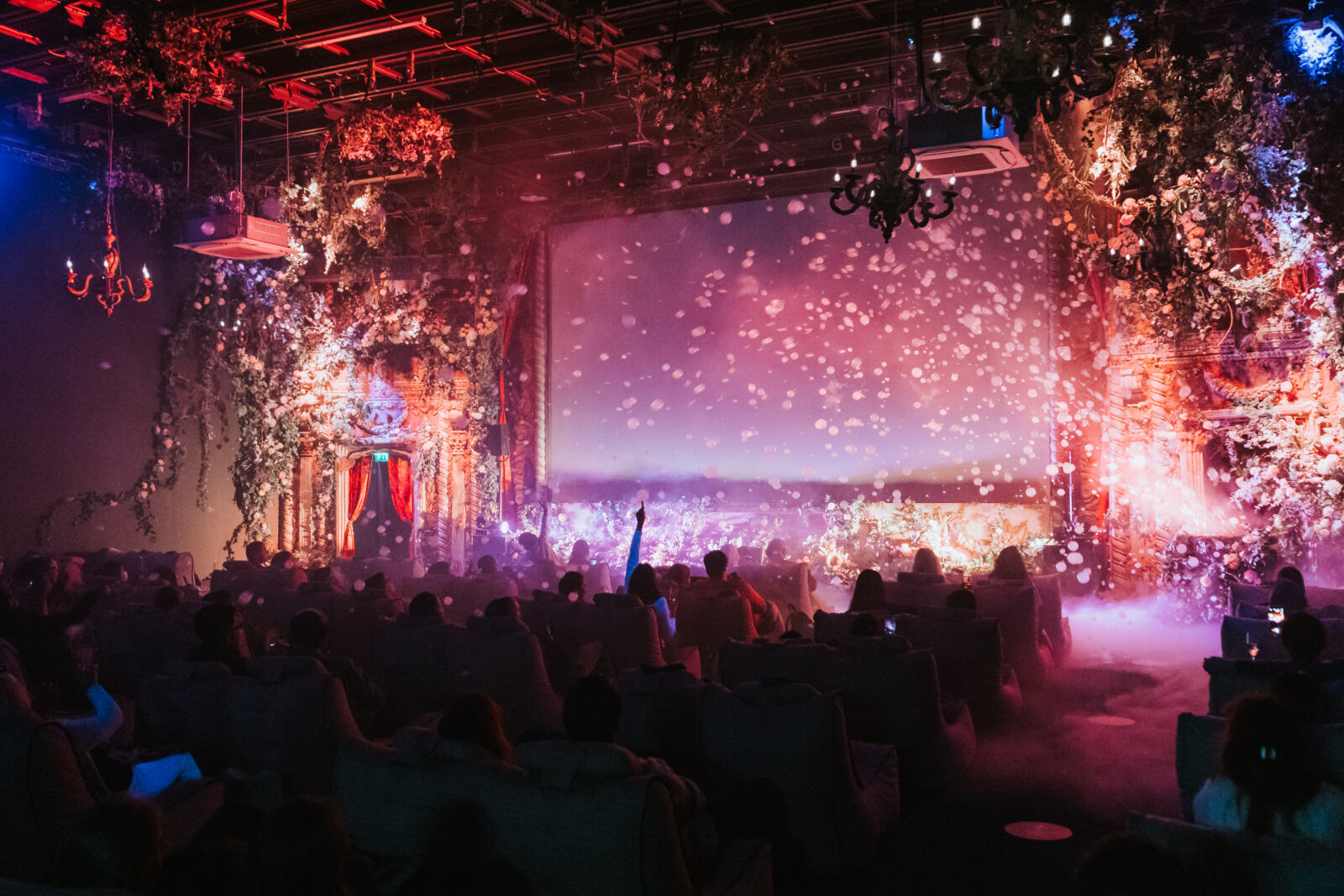 Backyard Cinema has extended its stay on the rooftop at Depot Mayfield through January.
The huge immersive cinema event first opened in October and was only meant to stay in town for 10 weeks, but has added screenings all the way through to 25 January 2023.
Its January dates will come with a January deal price tag too – screenings on Wednesday and Thursday will be half price, while Friday, Saturday and Sunday screenings will be charged at the current off-peak price.
And new dates also means a raft of new films, including all-time classics and plenty of new releases.
Film fans will be able to see new blockbusters like Black Panther: Wakanda Forever, Avatar: The Way of Water, and Matilda the Musical on the big screen, all while they watch from custom-made beanbag chairs.
Find out more and grab tickets here.
___
An Inspector Calls
The Lowry
Tuesday 10 – Saturday 14 January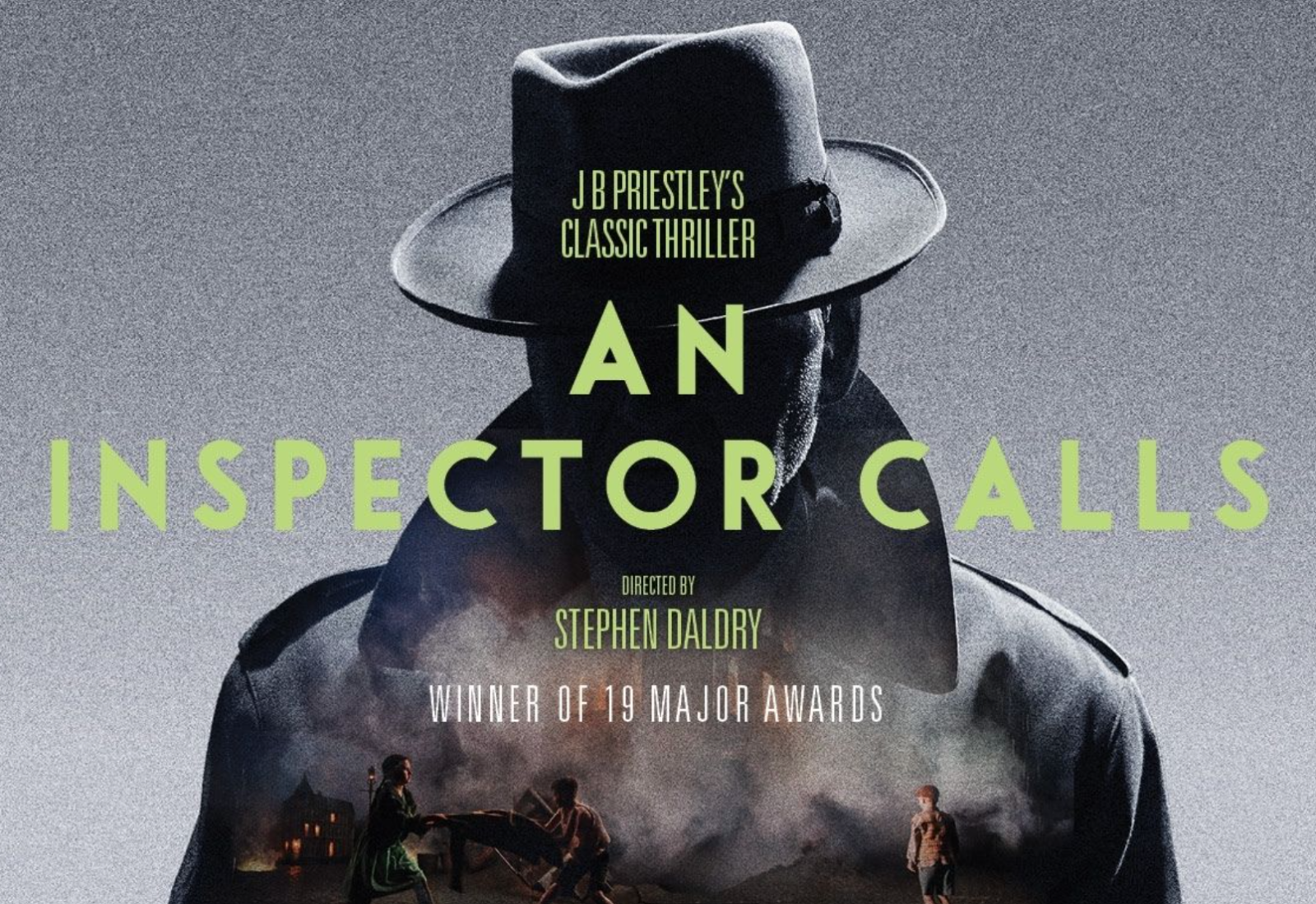 Stephen Daldry's multi award-winning National Theatre production of JB Priestley's classic thriller returns to The Lowry this week.
Hailed as the theatrical event of its generation, winning more awards than any other production in history, An Inspector Calls has thrilled more than four million people worldwide, and its back at The Lowry to entertain audiences for a five-night run.
When Inspector Goole arrives unexpectedly at the prosperous Birling family home, their peaceful dinner party is shattered by his investigations into the death of a young woman. His startling revelations shake the very foundations of their lives and challenge us all to examine our consciences.
Described as being "more relevant now than ever", this is a must-see for a whole new generation of theatregoers.
Find out more and grab tickets here.
___
GRUB Food Fair and Plant Powered Sundays
Cheetham Hill
Friday 13 – Sunday 15 January
2023 may be a new year, but two of the most popular foodie favourite events are back once again at at Manchester's largest street food fair GRUB – which is currently based at the Red Bank Project just outside of the city centre in Cheetham Hill.
On Friday and Saturday, the GRUB Food Fair this week will see the likes of Charlie Mac's, Igloo Pizza, Osaka Local, and Crepe Castle serve a wide range of mouthwatering delights for you to try, while on Sunday, whether you're plant based, participating in Veganuary, or just curious, there'll be handful of the finest vegan food traders there for Plant Powered Sundays to show you what it's all about.
Find out more here.
___
Hot Wheels Monster Trucks Glow Party
AO Arena
Saturday 14 & Sunday 15 January
The iconic Hot Wheels Monster Trucks are returning to Manchester this weekend, and this time around, they're bringing a high-energy glow party.
Fresh off the back of what has been a hugely-successful debut in the US, popular family entertainment tour Hot Wheels Monster Trucks is bringing its rip-roaring 'Glow Party' experience right across Europe, and fans of all ages are being told to prepare to be "dazzled" as the huge trucks roll into AO Arena this Saturday and Sunday.
The all-new "thrilling" experience is set to give audiences the chance to watch their favourite Hot Wheels Monster Trucks like Mega Wrex, Tiger Shark, Boneshaker, Bigfoot, and the all-new Gunkster light up the floor.
They'll all take part in a series of "outrageous" competitions and battles.
Find out more and grab tickets here.
___
Fancy making the most of all the January deals, discounts, and offers in Manchester's cafes, bars, and restaurants?
January is typically a time when many vow to change their eating habits, but even the most committed dieter should be tempted by these Manchester restaurant deals, discounts and offers.
Whether you are starting a new diet, ditching alcohol, or trying out Veganuary, that's no reason to stay at home.
Not when you've got January dining (and drinking) offers floating around like this.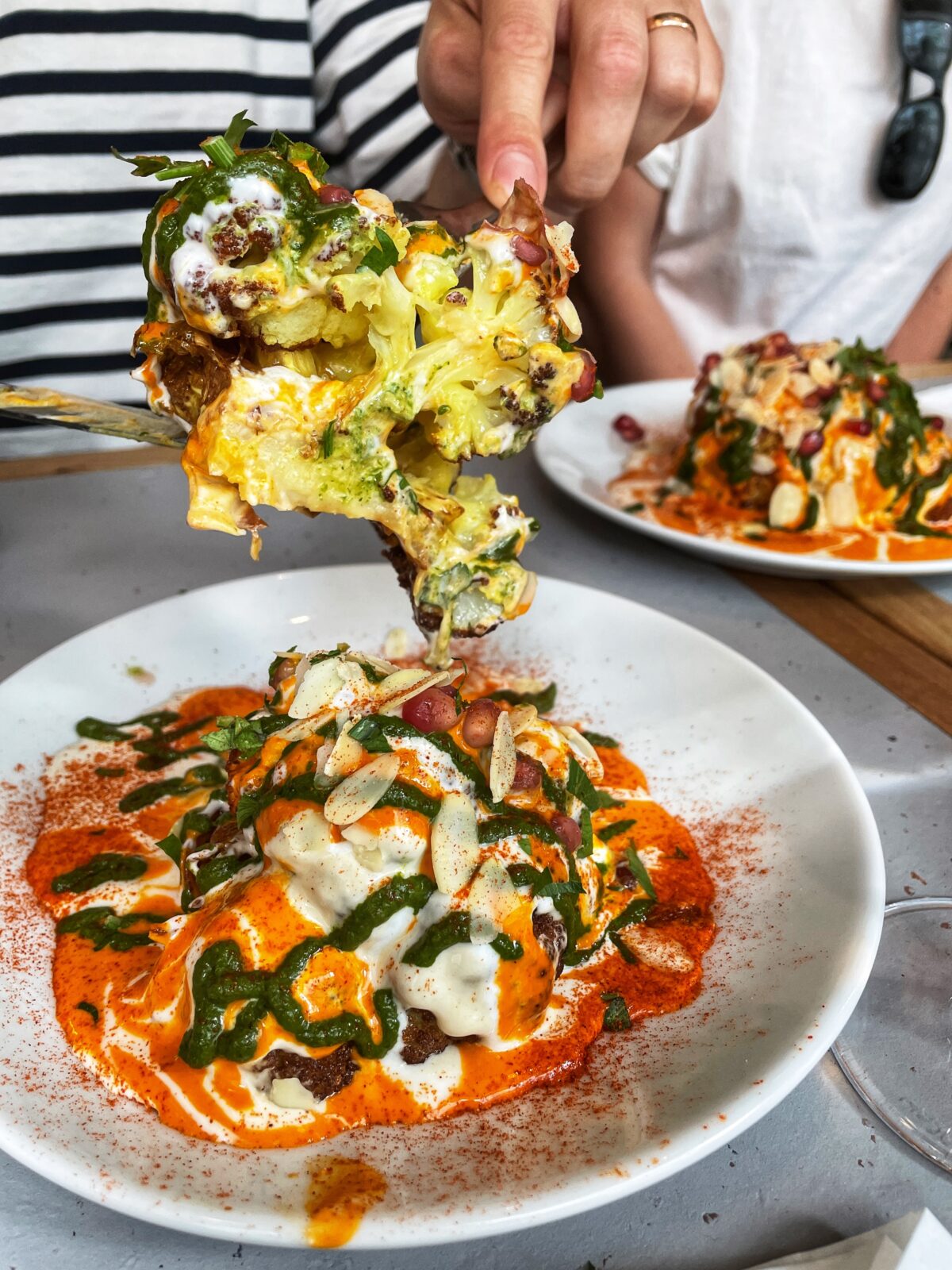 From half-price burgers to burritos, small plates, Sunday roasts, and more, we've rounded up some of the best Manchester January restaurant deals to take advantage of in 2023.
You can read our list here.
___
Keen to challenge yourself in 2023?
A lot of us will already have our New Year's resolutions picked out and lined up.
But if you're really up for a test this year, then how do you fancy taking a freezing cold dip all in the name of raising funds for a worthy cause next month?
One of Manchester's most iconic and longest-standing charities, We Love MCR Charity, is hoping to get hearts racing with an exhilarating cold water immersion dip in Sale Water Park near Valentine's Day this year, and you can now stick your name down to take part.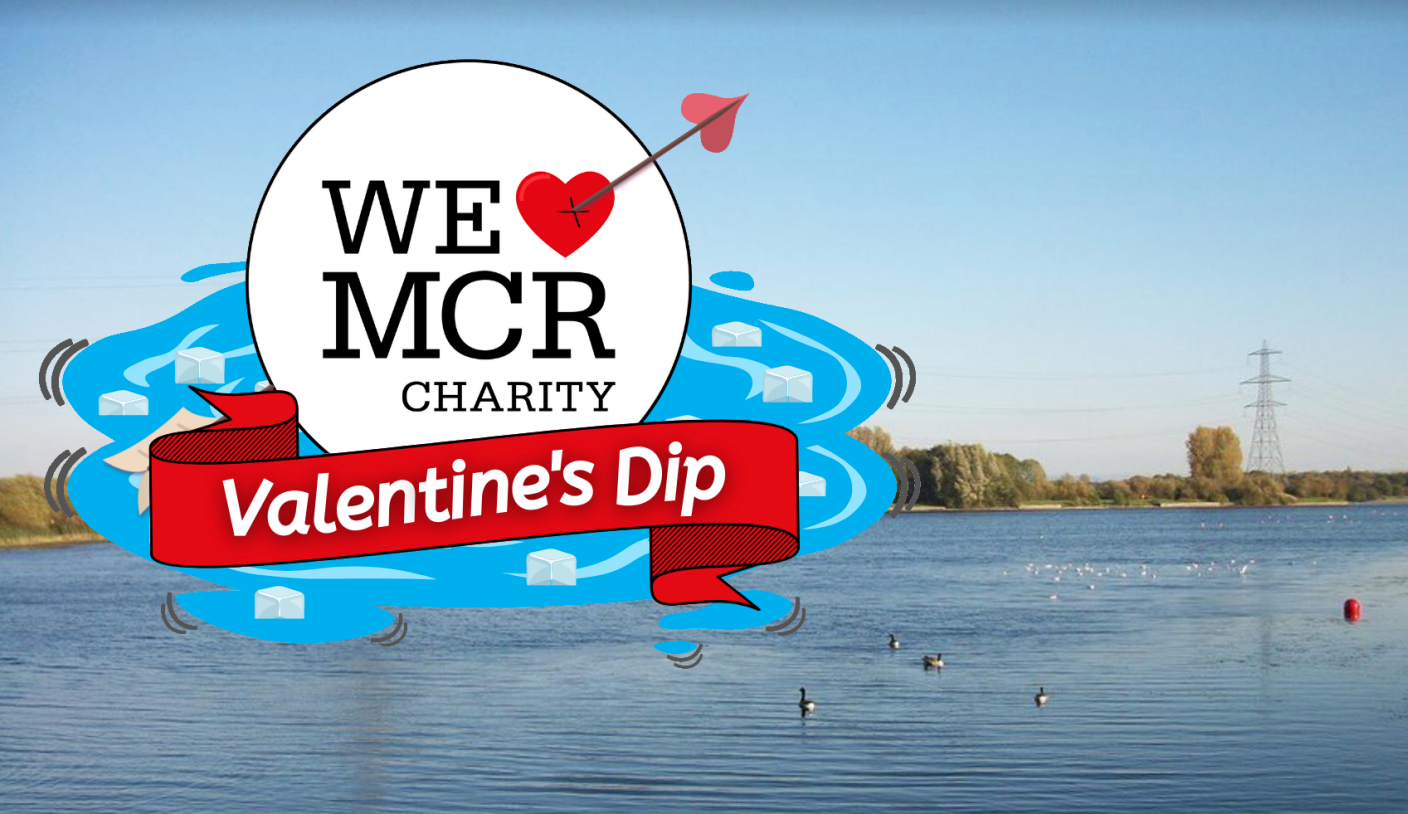 Daredevils Mancs taking part will be raising funds for the 25-year-old charity's work supporting ambitious communities and young people across our region.
You can find out more here.
___
Is a trip to the theatre on the cards this year?
Greater Manchester has firmly earned itself a spot as a place for world-renowned touring theatre productions to make a stop off at.
While the past couple of years amid and post-pandemic may have hit the theatre pretty hard, it's a beloved industry that has now well and truly bounced-back – with the region's three main theatres, Palace Theatre Manchester, Opera House Manchester, and The Lowry, all having welcomed some absolute show-stopping productions last year.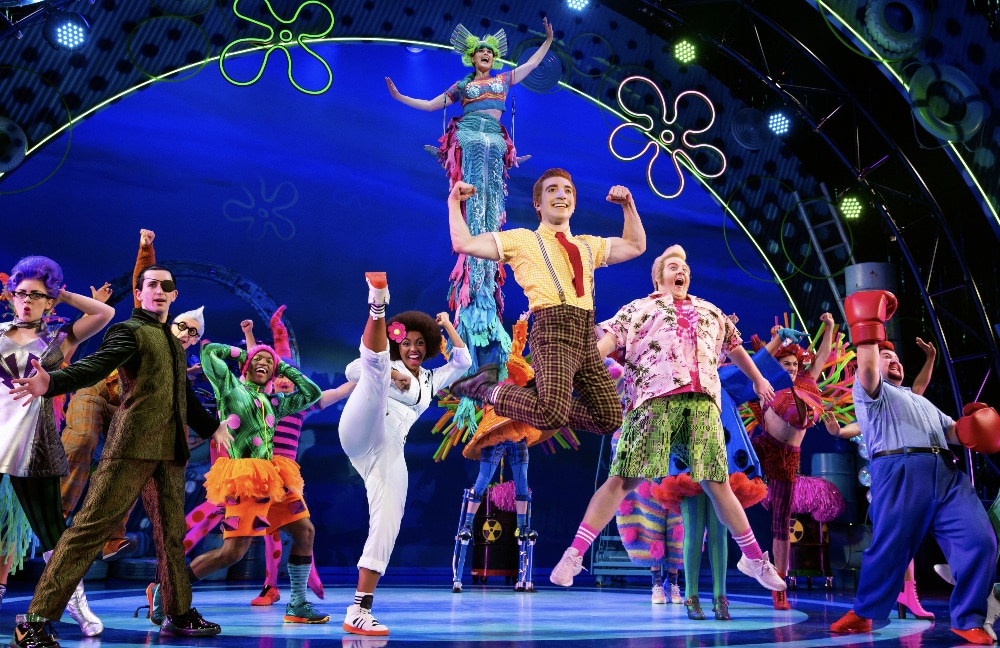 And 2023 is set to be absolutely no different – with award-winning musicals, family-friendly plays, inventive dance productions, and more on the agenda.
You can read our round-up of the best productions in 2023 here.
___
Greater Manchester's gigs and festival scene is absolutely thriving in 2023, want to get in on the action?
There's absolutely no stopping the music industry in 2023, with some of the world's biggest names playing some of the world's bigger gigs right here in Greater Manchester.
Venues from the AO Arena to Heaton Park to the Etihad Stadium are filling up with amazing live shows in the coming 12 months, and just looking at how busy June will be (again) is enough to make your head spin.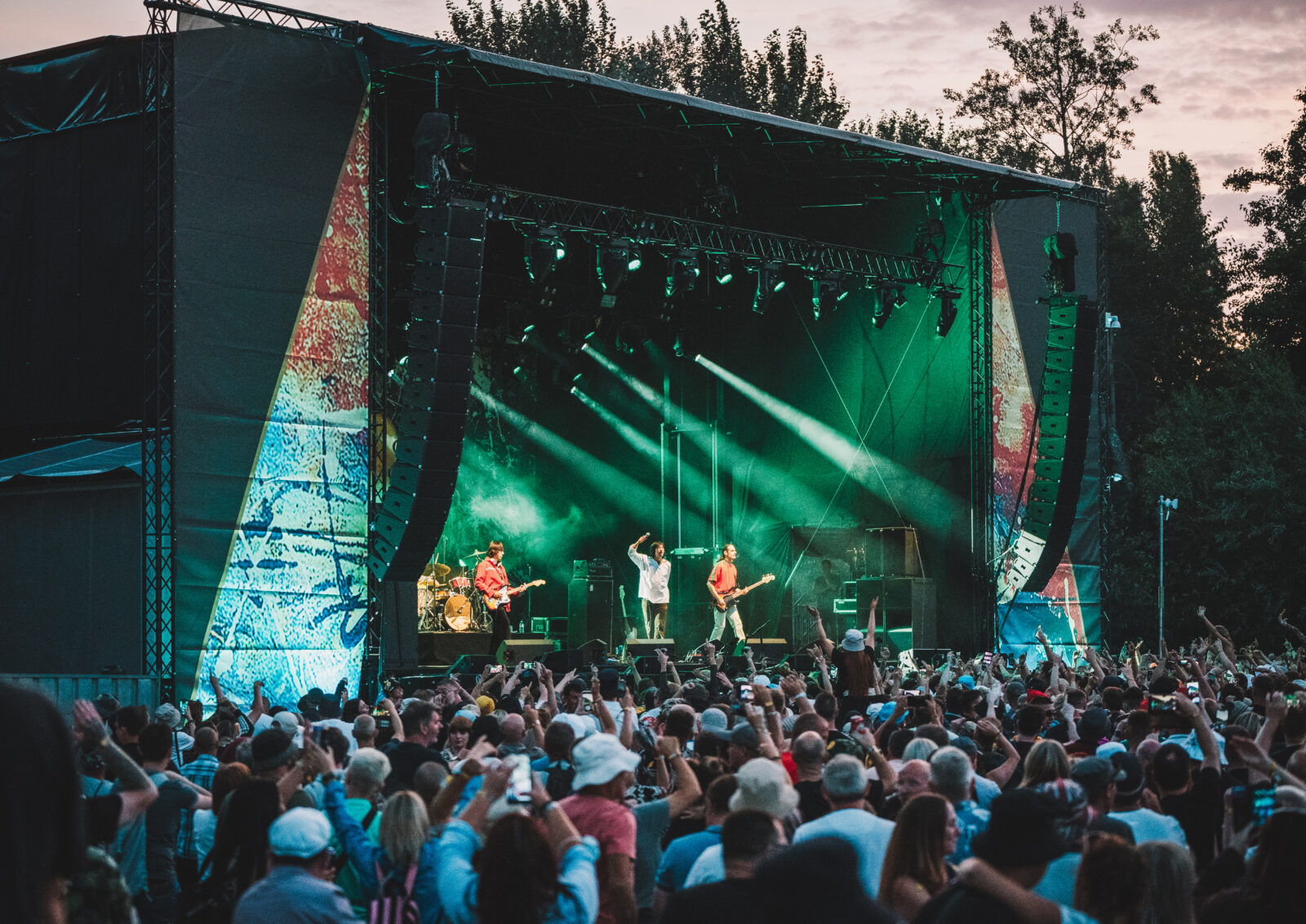 For a lot of the bands heading out on tour this year, it's their first big run of live dates since pre-COVID, and if those ticket sales have been anything to go by, audiences are absolutely desperate to get back to live music.
You can read our round-up list of the biggest gigs in 2023 here.
___
Featured Image – Science Museum Group | Evelyn's | Hot Wheels