Audio
Blossoms at Castlefield Bowl, Manchester – back on home turf and better than ever
A glorious homecoming for the Stockport lads.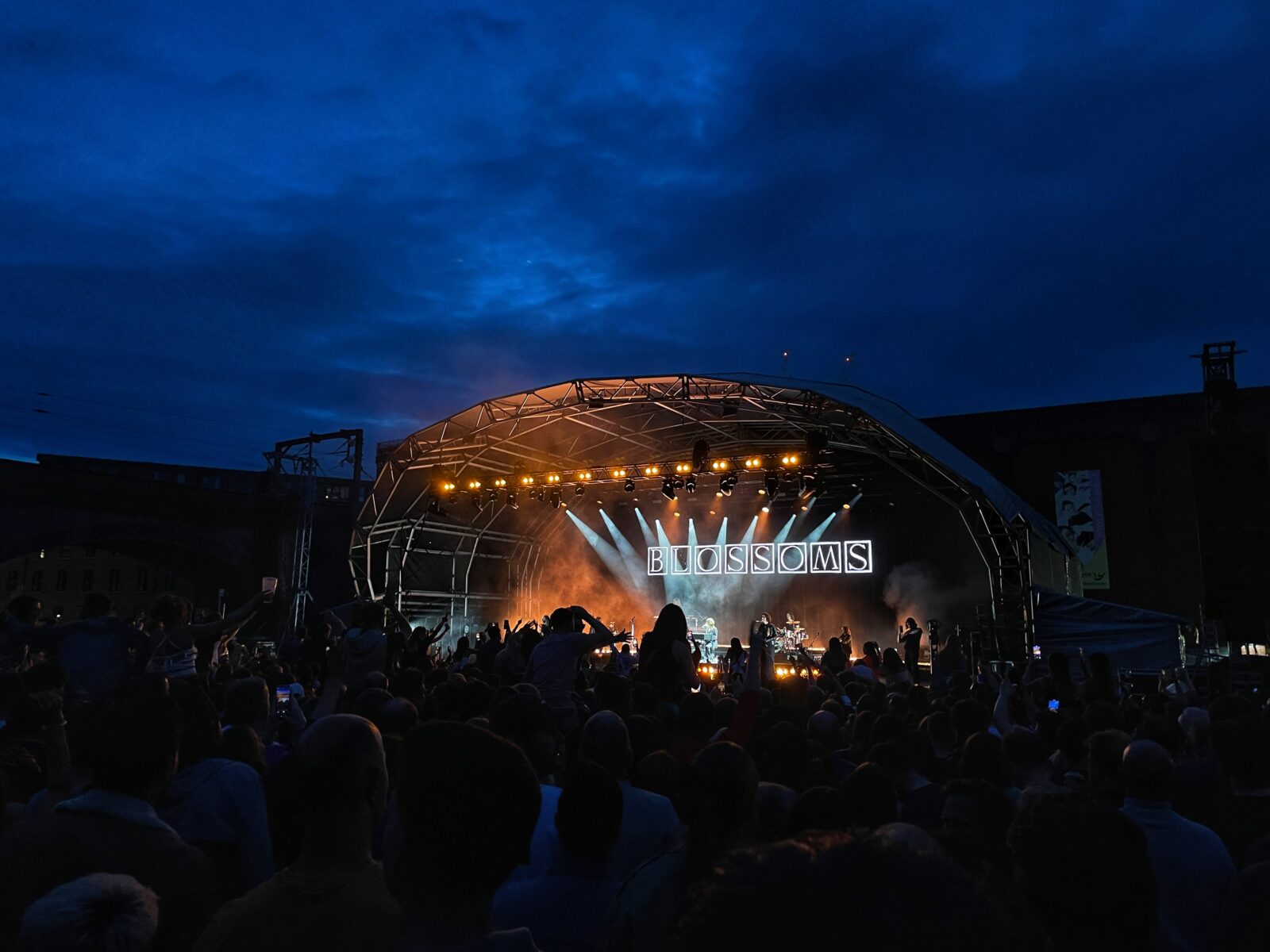 Whenever Blossoms perform within the perimeter of Greater Manchester, it's with a certain kind of swagger.
They're never more confident and comfortable on stage than they are here in the city where it all began a decade ago, a land where they know they can shout about Offerton, or make jokes about the 192, and the entire audience will cheer and understand the punchline.
Last time they played at Castlefield Bowl, they had one album. Now there are four to play with, and Blossoms whizz back and forth through the years in front of the 8,000-strong audience.
At the sold-out show, we hear everything from their very first song to tracks from their latest release, Ribbon Around the Bomb, with transitions between the songs so smooth you don't even notice they're happening a lot of the time.
Highlights include The Sulking Poet, where the eight-strong touring band lay down a complex tapestry of an instrumental while dry ice swirls around them, and If You Think This Is Real Life, where frontman Tom Ogden attacks his vocals with a furious staccato.
He has more stage presence than ever with his new retro haircut and his flared suit, striding around like he very much runs this town.
Tom tells us about the group getting 'sacked off by Netflix' after writing Ode to NYC for an upcoming film – they may have lost the lucrative streaming deal but at least we all got a belting song out it.
He thanks us all for sticking with Blossoms over the last 10 years, though adds that even at this stage in their music career, he still gets asked for ID.
The band are celebrating their 'tin' anniversary, and so when we're asked to raise a tin to the five-piece, hundreds of cans of cider pop up overhead.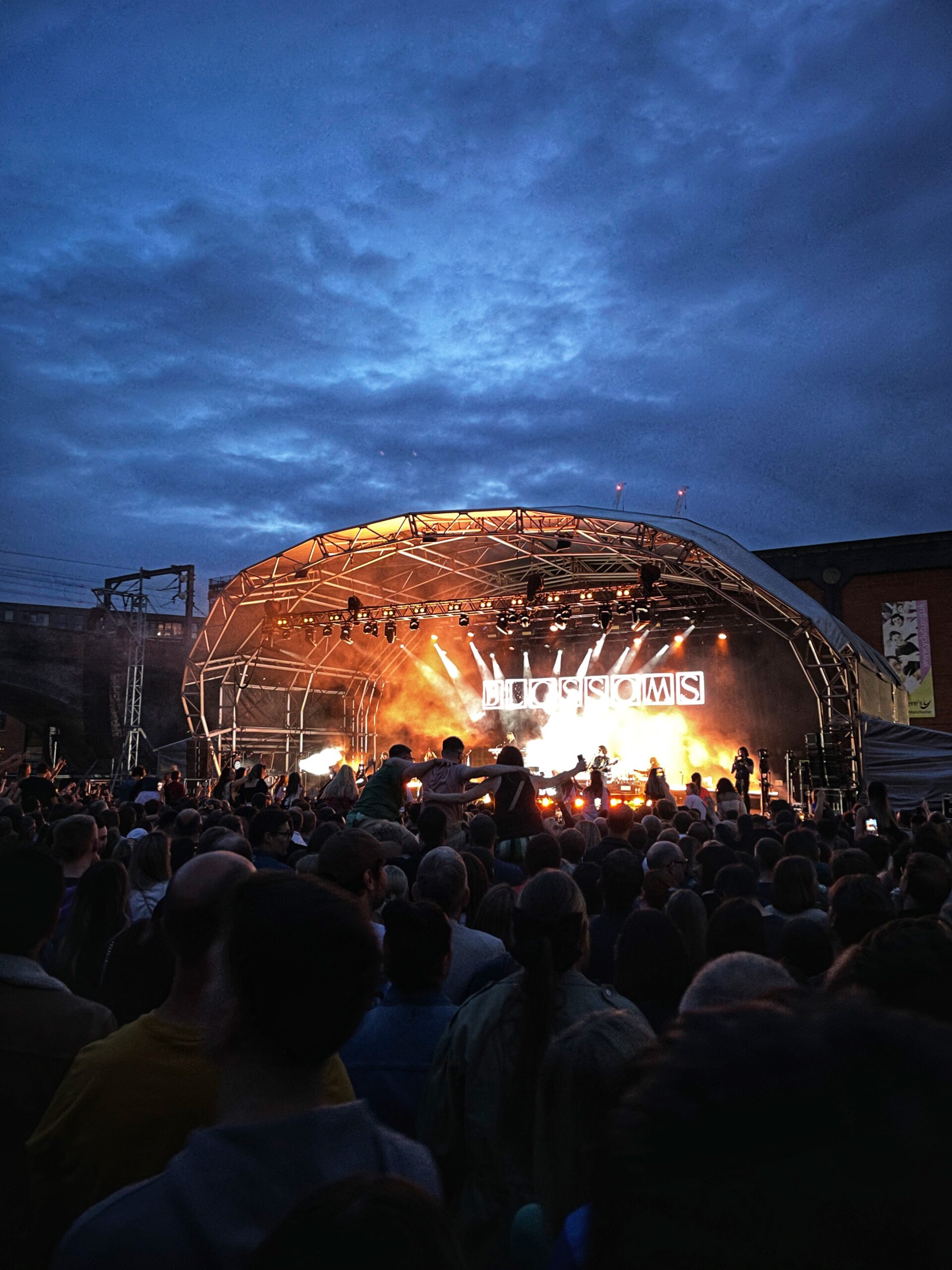 We may think of Blossoms as part of a new generation of Manc music, but you have to remember that these guys have been around the block a few times now.
They reek of a band who have grown up together, through the awkward teenage years to their now chart-topping success, with a sort of magical musical telekinesis running between them.
After a brief pause during Blown Rose for an unwell audience member to be pulled out of the packed crowd, they're able to leap back in to the song exactly where they stopped without a single hiccup.
Throughout the gig, I count only one mistake – and it was Tom forgetting to introduce his own brother-in-law, drummer Joe Donovan, while celebrating each band member's contributions. I'm sure that'll be brought up at every Christmas dinner for the rest of eternity.
They are immaculate in their presence and their performance, and have clearly grown up and grown into their sound.
With this 10th anniversary gig at Castlefield Bowl, Blossoms have proven, once again, that they're a group Greater Manchester can be very proud to call our own.
Read more
Featured image: The Manc Group