Eats
The new restaurants and bars opening in Manchester this month | February 2022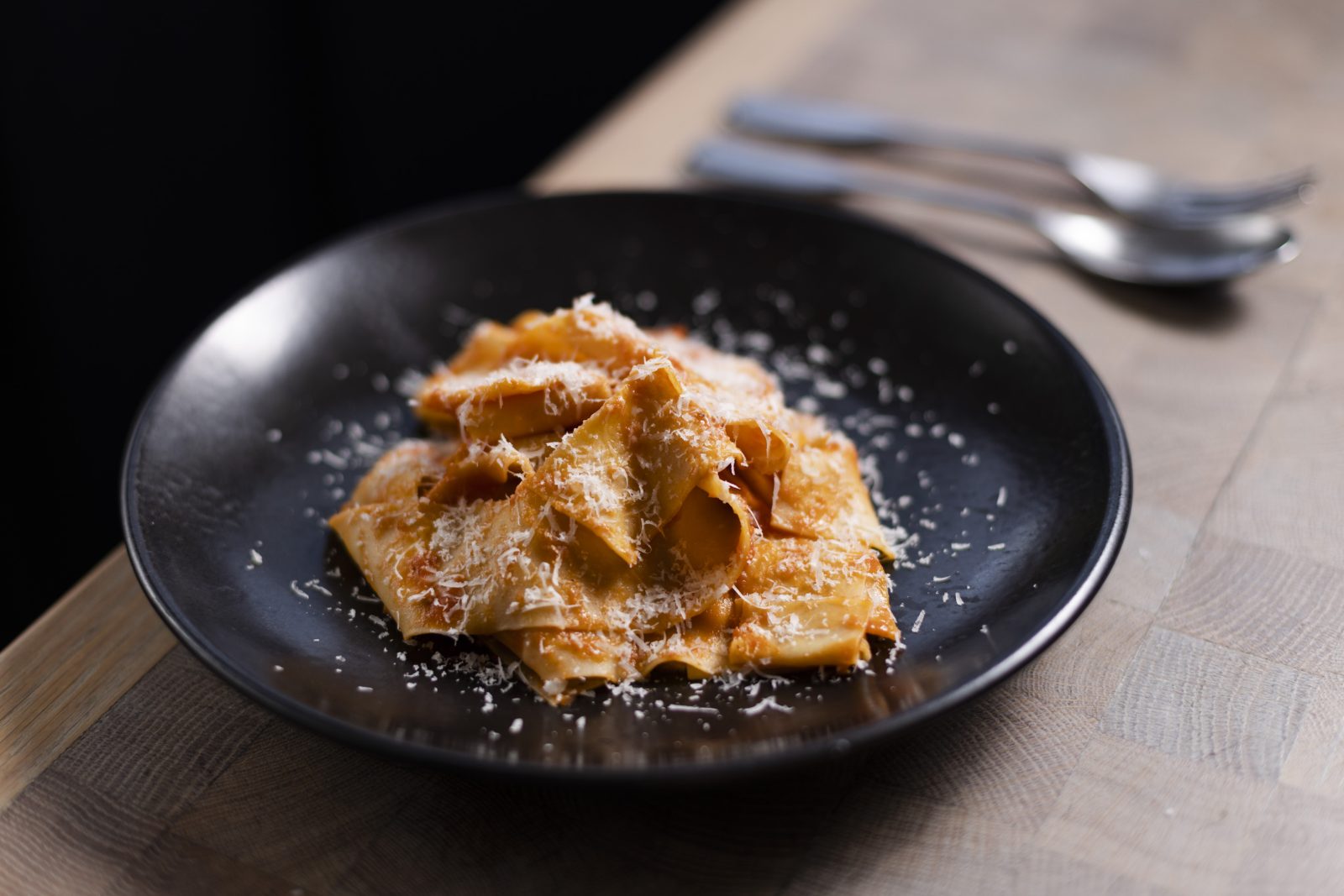 All 79 days of January are finally behind us, and Manchester is properly coming out of its post-Christmas hibernation.
There's a busy month of new bar and restaurant openings ahead for February – so many that you could eat out twice a week all month and still have new venues to visit.
We'll get our first taste of the action at Circle Square, that massive new development just off Oxford Road.
A few old favourites will be reopened and reimagined too, and several much-loved local indies are teaming up for new projects.
We've rounded up some of the best new restaurants to check out this February.
Campagna at The Creameries
Chorlton's much-loved The Creameries is taking a step in a new direction this month.
Mary-Ellen McTague will hand over the reigns to her head chef Mike Thomas, who is planning a straight-forward menu of fresh pasta, focaccia and bar snacks.
Campagna at The Creameries will embrace flavours of Southern Europe with a focus on Italy in particular.
Read more: The Creameries ditch tasting menus for new pasta and focaccia concept inspired by Southern Europe
406 Wilbraham Road, M21 0SD | Opening 3 February
Hello Oriental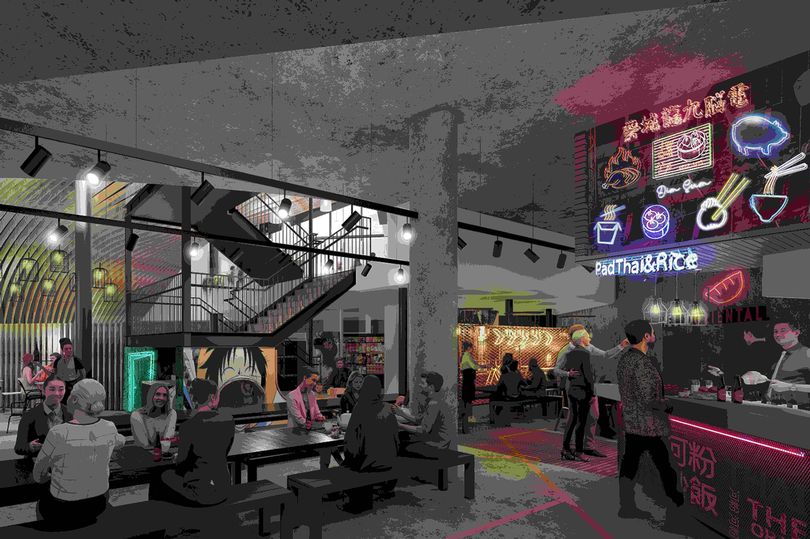 It's opening a little later than planned, but by the sounds of things, Hello Oriental is going to be well worth the wait.
Sprawling across three floors, mostly built beneath the new Symphony Park, there'll be an Asian-inspired bakery and cafe, a mezzanine Vietnamese restaurant, and a Hello Oriental supermarket.
Perhaps most exciting of all will be Downtown Oriental, a huge market serving everything from Chinese roast meats to dim sum.
Circle Square, M1 7FS | Opening 10 February
Petisco
Sale is on the brink of a big food revolution – Sale Foodhall and Rudy's have already made their way over, Green's and Sugo aren't far behind, and then along comes total newcomer Petisco.
Sitting among some pretty established names, Petisco is a seriously good neighbourhood restaurant opened by four childhood friends.
Its Portuguese-inspired menu features dishes like salt cod croquettes, rich tomato rice loaded with slow-roasted green heritage tomatoes, saffron-poached octopus salad, short rib pica pau, and battered fried runner beans drenched in peri-peri salsa (a surprise hero dish).
Read more: Inside Petisco, the Portuguese-inspired restaurant that's paving the way in Sale
56 Stanley Square, Sale M33 7XZ | Open now
Sao Paulo Project at Blossom Street Social
Former MasterChef contestant Caroline Hirons, who cut her teeth at some of the best restaurants in the world, has opened a very exciting pop-up in Ancoats.
She's created a seriously exciting British-Brazilian fusion menu, where every plate looks like something from a fairytale.
We're talking cheese disguised as succulents, beef fat candles, and puddings in the shape of toadstools, and prices as low as £5.50.
You can find it at Blossom Street Social in Ancoats.
51 Blossom St, M4 6AJ | Open now
A Few Scoops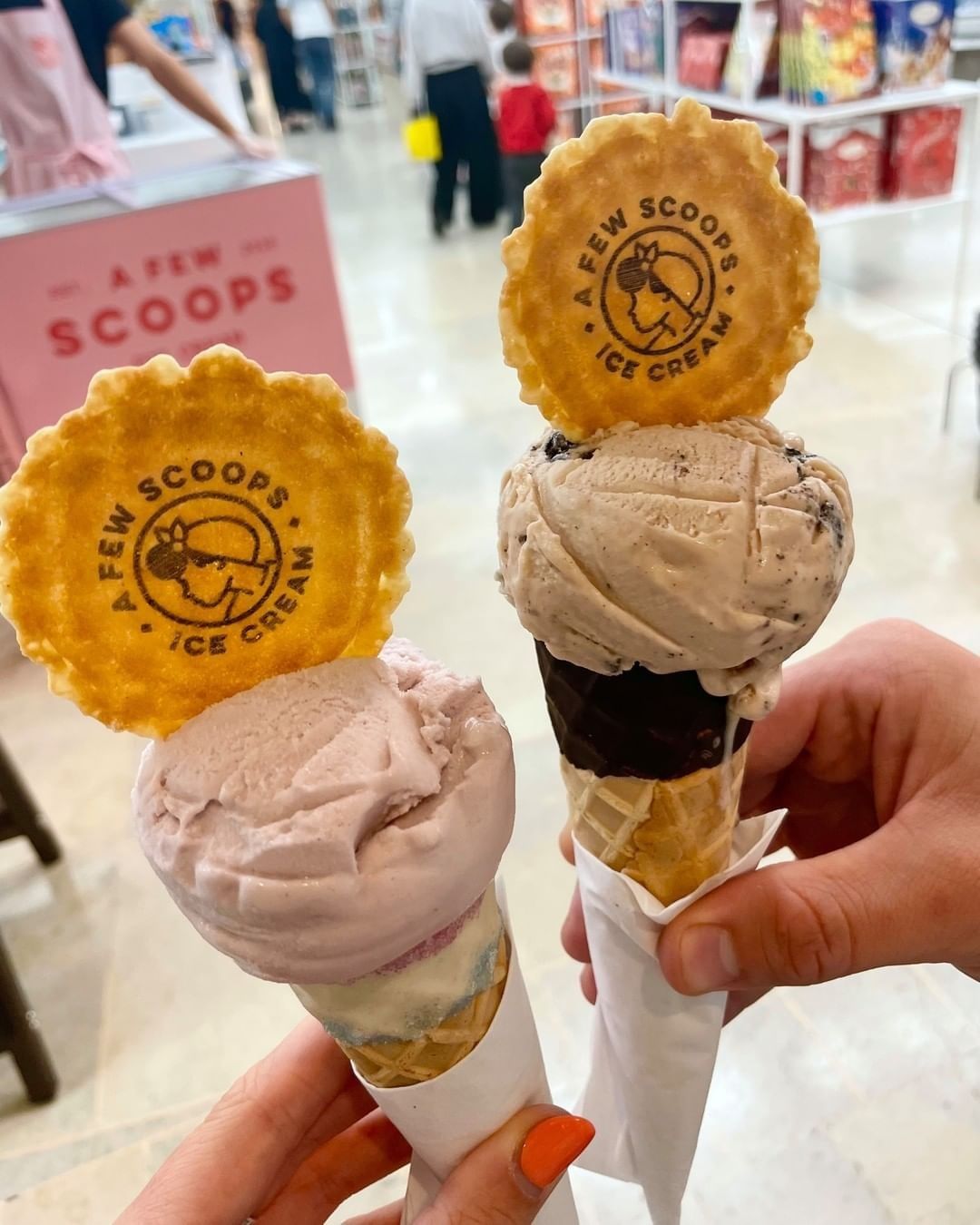 What could possibly improve on ice cream, you ask? What about booze?
A Few Scoops, creators of cocktail-inspired sundaes, sorbets and scoops, will be opening a permanent parlour inside Sale Foodhall.
They've previous scooted all round Greater Manchester in their pink tuk tuk.
Expect flavours like espresso martini, pina colada, old fashioned and mojito, all lovingly made by the team and either served in cones from the Antonelli Brothers in Eccles, or coupled with brownies, sugar waffles and cookies as part of more elaborate ice cream sundaes.
Read more: A boozy ice cream parlour is heading to Sale
Stanley Square, Sale M33 7ZZ | Opening 3 February
The Butcher
The Butcher will open its first UK restaurant this month as part of Manchester Arndale's huge new entertainment space Urban Playground – which is also home to The Cube Live.
Billed as 'haute couture fast food', the burger bar uses prime Aberdeen Angus beef in its hand-shaped patties.
Burger buns and signature sauces are also freshly made on-site, whilst further produce – ranging from herbs to vegetables – promises to be the freshest available.
There are veggie and vegan options aplenty too.
Read more: New 'haute couture' burger bar to open its first UK restaurant in Manchester
Manchester Arndale, M4 3AD | Opening 10 Februray
Le Social
Manchester's tiniest wine bar has arrived, tucked away in the village of shipping containers at Pollard Yard.
Le Social has joined the buzzing development of independent businesses on the outskirts of Ancoats, turning their container into a seriously cosy bar.
There's room for just six people inside, where you can work through the list of natural wines, small plates and deli boards.
Pollard Yard, 15 Pollard St East, M40 7QX | Open now
Kongs Meat and Three at Northern Monk Refectory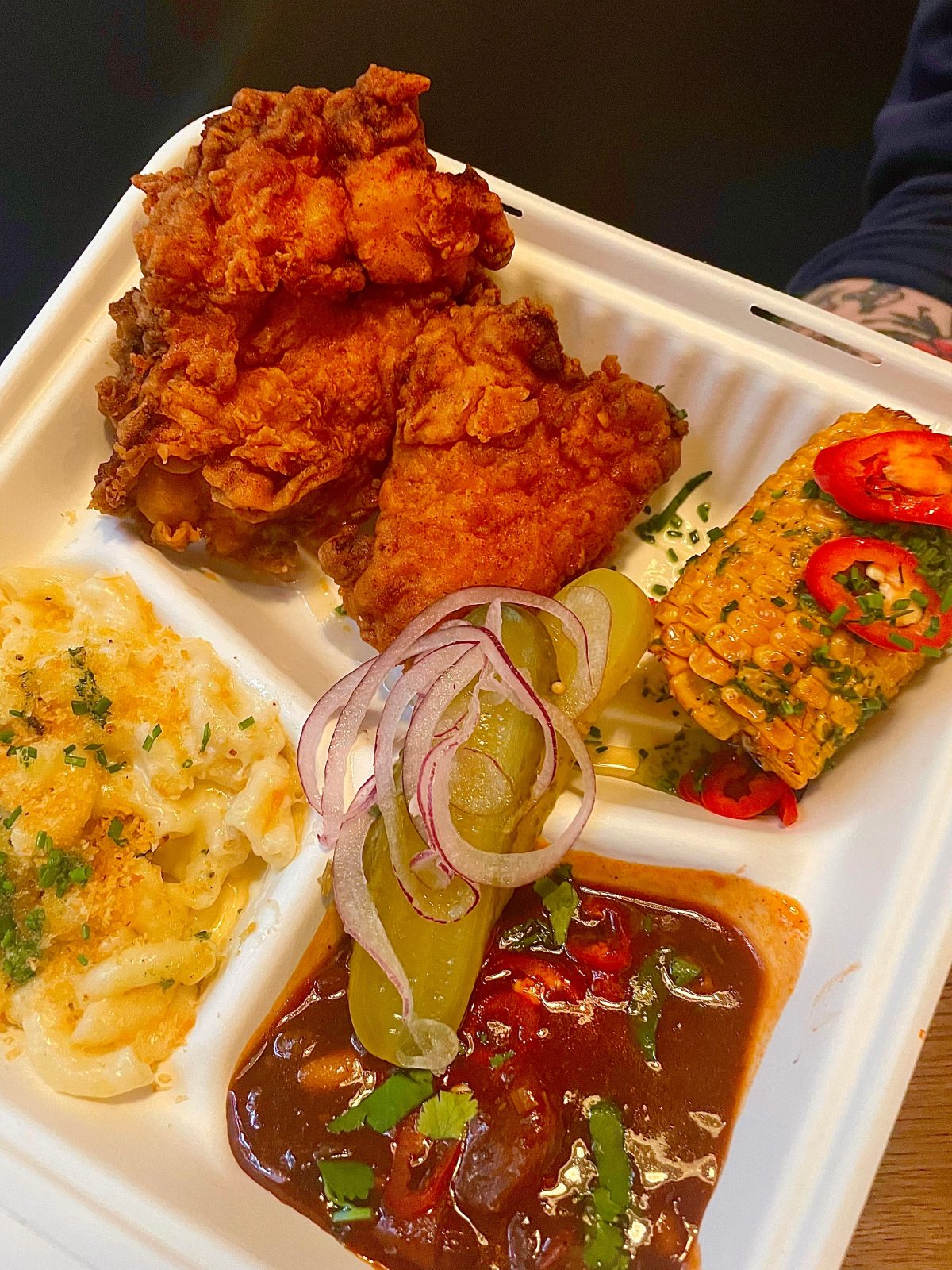 Meat and Three, the newest project for Kong's Chicken Shop, does exactly what it says on the tin.
You pick your meat (pulled beef brisket, pork belly or their famous fried chicken), then your three sides.
Build up your meal with tots, mac and cheese, slaw, flatbreads, pit beans and potato salad.
There's also a selection of wings, vegan tendies, and sandwiches, like a pork belly banh mi and a beef brisket French dip.
10 Tariff St, M1 2FF | Open now
Sam's Chop House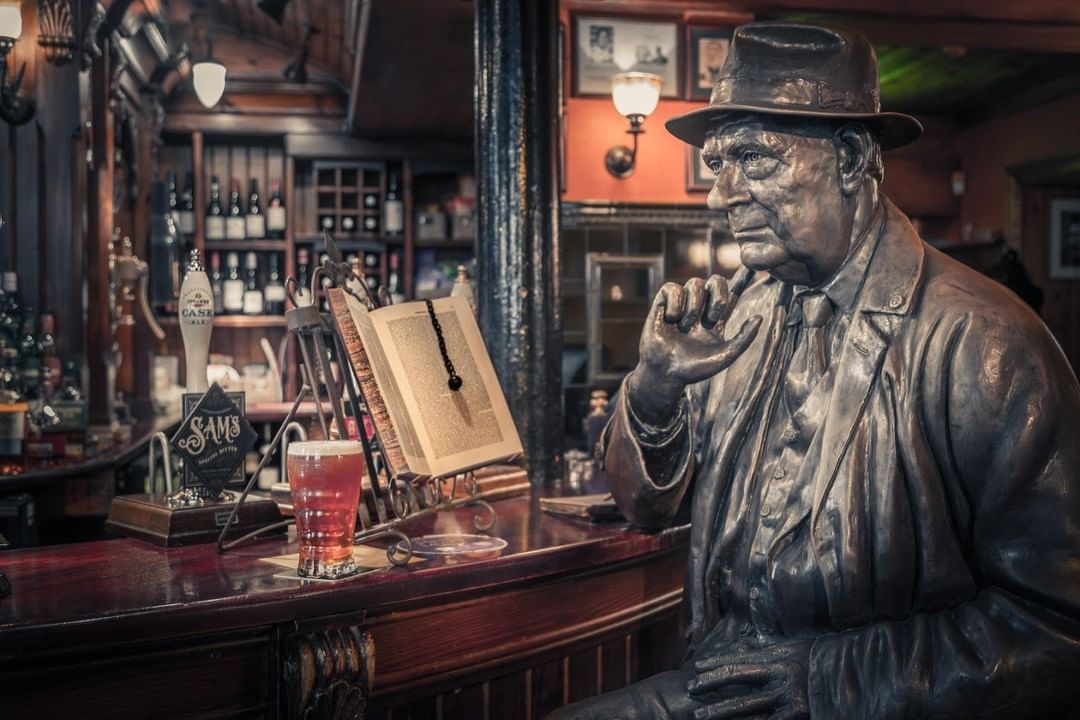 It's the long-awaited return of a pretty iconic pub.
Punters will again be able to prop up the bar alongside a statue of L. S. Lowry inside Sam's Chop House, which happens to serve some of the best pub food in the city.
The 154-year-old pub closed in order to aid works to Cavendish House, but is promising to have the doors open again by Valentine's Day.
Read more: Historic Manchester gastropub Sam's Chop House to reopen after months of closure
Back Pool Fold, M2 1HN | Opening by 14 February
Finch Bakery
The twin sisters behind Instagram favourite Finch Bakery are heading to Manchester with a new pop-up in February.
Lauren and Rachel Finch actually started messing around in the kitchen whilst doing their degrees at university – and the business is flying.
Their famous gut-busting treats like cookie pies, cake jars, 'school dinner cake', giant celebration cakes and munchable brownies and blondies will be stocking the shelves of a new space in Harvey Nichols.
21 New Cathedral Street, M1 1AD | Opening 7 February
Slim Chickens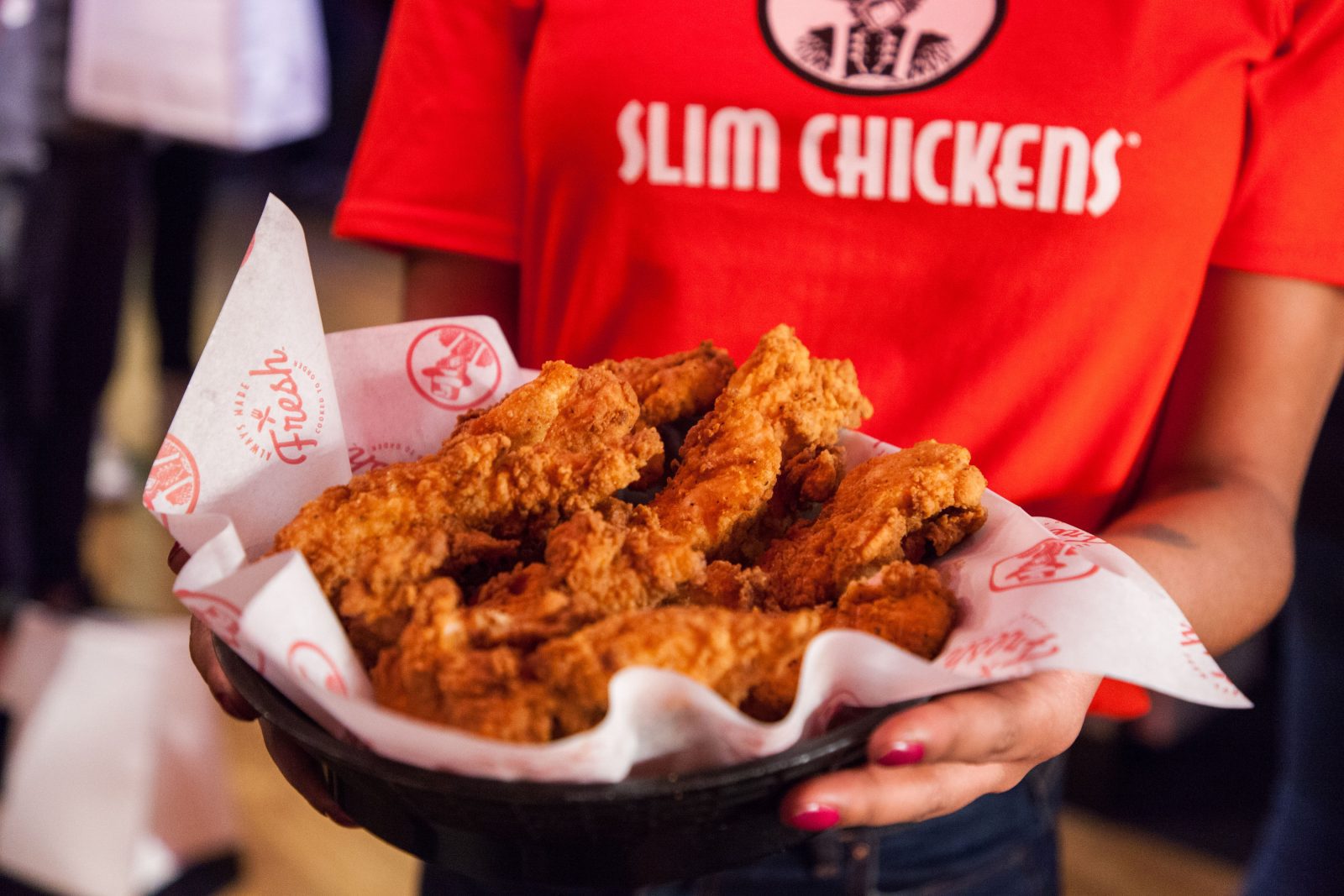 Slim Chickens has already made its way to Manchester from the states, with a site up and running at the Trafford Centre.
But now it's expanding again and spreading its wings to the Arndale too, taking over a site next to Nando's.
They'll be serving their famous chicken tenders alongside a range of 15 signature dipping sauces including blue cheese, sriracha garlic and the mouth-numbing fiery inferno.
Manchester Arndale, M4 3AD | Opening 24 February
Black Milk
Manchester's favourite 'cereal' cafe, Black Milk, has opened a new dessert spot inside Macclesfield's Picturedrome.
The new cafe is serving up all of Black Milk's signature sweet treats alongside some brand new baked ones as it takes on its own unit inside the former cinema.
There's luxury gelato, milkshakes, loaded freak shakes, alcoholic milkshakes, plus heaped ice cream sundaes and Biscoff and red velvet cheesecakes.
Chestergate, Macclesfield, SK11 6DU | Open now
Featured image: Supplied