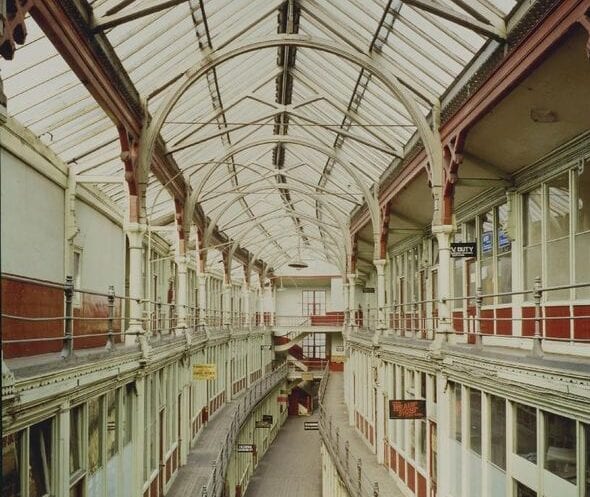 There's no shortage of shopping centres in Greater Manchester.
Each of the town centres in the 10 boroughs has at least one to their name, most likely more, and multiple still remain in the city centre itself, with Manchester Arndale being the third largest city centre shopping mall in Europe and attracting around 41 million visitors annually, and then of course the Trafford Centre – the UK's third largest shopping mall – is known to welcome visitors through its doors from all over the world, not just the region.
When you grow up with or become accustomed to the scale of retail facilities, such as the latter two named, on your doorstep, it can be easy to forget what came before.
But these powerhouse shopping centres could still be considered relatively new in the grand scheme of things.
The Trafford Centre may have changed the face of 21st century retail in the region, but it only opened to the public in 1998, and although the Arndale has been around for a little longer, it's still only 46 years old, with its doors having flung open in 1975, so where did the city's shoppers head to before the mid-70s?
Shopping arcades.
And one of those shopping arcades was the popular Lancaster Avenue Arcade.
While shopping at a huge complex, or the rows of high street names dotted around and the high-end stores at New Cathedral Street leading to Selfridges, is now the norm, people in the city centre once got their retail therapy fix under glass-ceiled passageways.
These glass-ceiled passageways were built in the Victorian era, and were known as arcades.
They housed small and mostly independent shops in tiers, with balconies looking over the main shop floor and walk-through, and at the time of construction and in the height of their popularity, they were seen as symbols of modernity, with their innovative architectural design ushering in a new age of retail.
At one point, in just Manchester city centre alone, there were five shopping arcades for visitors to choose from, but as you have probably predicted, they were lost to the urban developments that followed.
Lancaster Avenue Arcade was one of the centres to eventually meet its fate.
The arcade was situated across the way from Manchester Victoria Railway Station, between Todd Street and Fennel Street.
The classically-structured arcade was once a hidden gem, comprising of three tiered rows of shops, which included Olwen's Stamp and Coin Centre, B.&M. Baker raincoat and casual wear manufacturers, Jim Murray trouser makers, along with Irwin Bros manufacturing jewellers and bullion dealers, to name just a few.
And while it served its purpose for the people of the city at the time, it eventually began to see customer numbers and footfall drop, leading to its permanent closure and demolition in the mid-70s.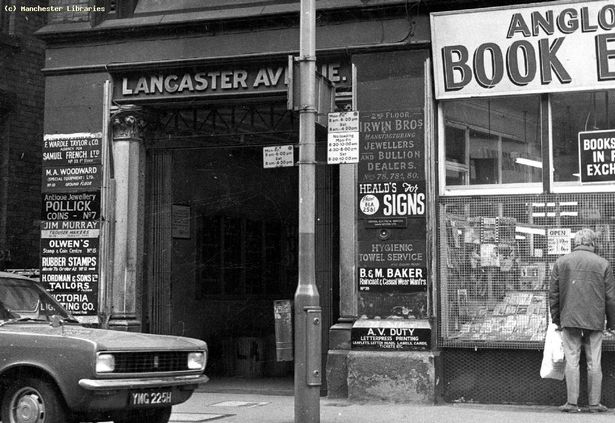 Nowadays, the National Football Museum in the Urbis Building stands in its place.
If the name Lancaster Avenue isn't particularly ringing any bells for you though, that might be because you're more familiar with its nickname.
While the arcade has now long been demolished and is considered to be a thing of the past by many, the abandoned cellars and tunnels that run underneath the city still remain, and have become a particular point of interest for so-called urban explorers. In this case, Beneath New Cathedral Street – which is now home to the Harvey Nichols department store – are cellars and passages that date back centuries, including one that served as a skittles gallery and shooting range, which then later became a cheese store.
This is why Lancaster Avenue was dubbed 'Cheese Alley' by locals.
If you make your way through Manchester city centre today though, only one of these Victorian-era shopping arcades still stands – Barton Arcade, which is tucked away adjoining St Ann's Square and Deansgate.
It houses a number of independent retailers and food outlets on the ground floor level, with the upper tiers being the base for several offices and businesses, but most-importantly though, it serves the purpose of representing the shopping arcade culture that once was.
Gone, but never forgotten.