Feature
A Manc's guide to eating and drinking in Levenshulme, the colourful foodie suburb that's becoming a destination
With longstanding favourites Leve Bakery Shawarma continuing to thrive alongside the trendy new guard, there's something special about Levenshulme.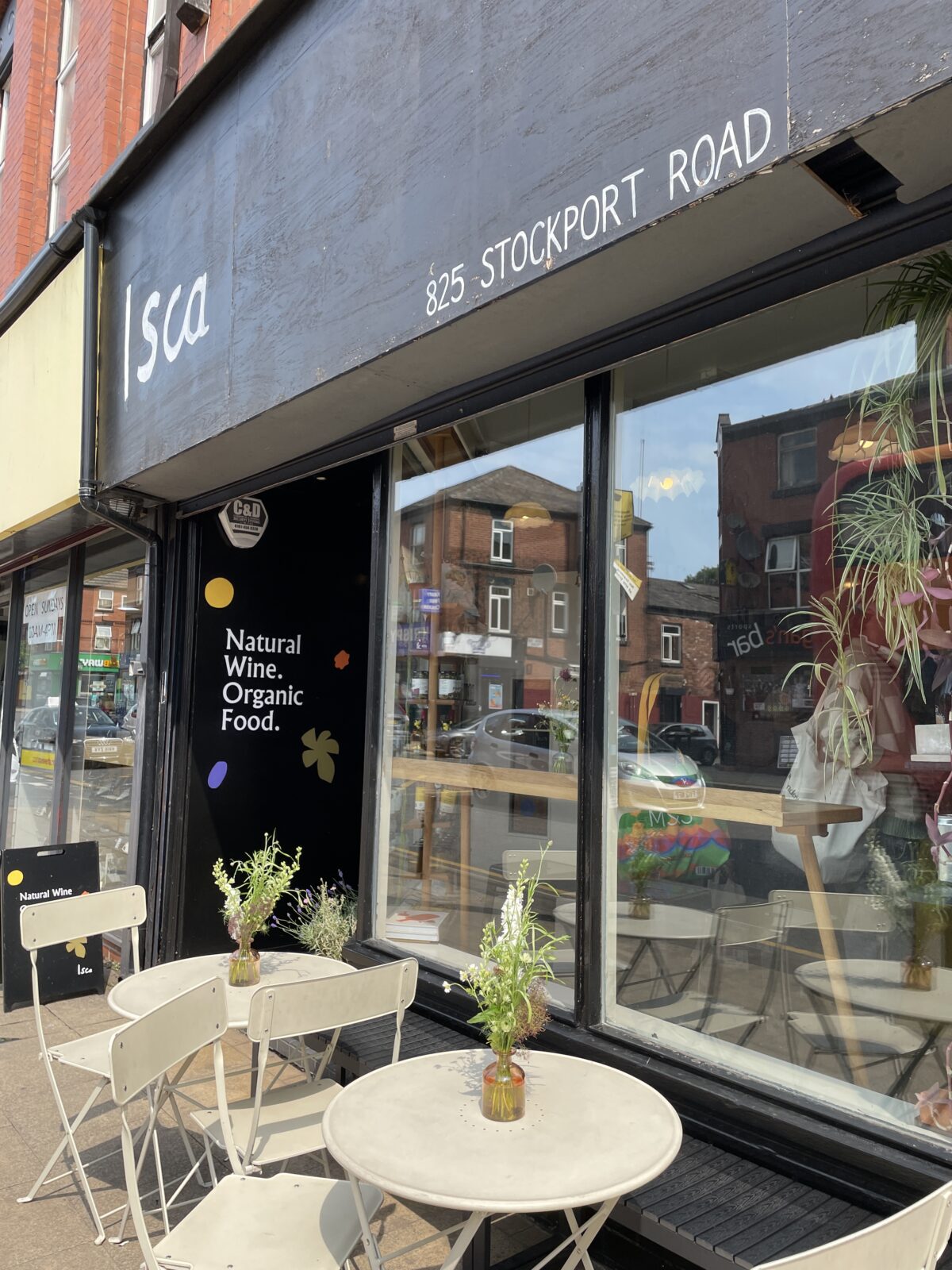 Levenshulme has long been described as an up-and-coming destination for restaurants, but with its typical South Manchester frontage of innumerable pound shops, bookies, and fried chicken takeaways, at first glance, you might be forgiven for wondering why.
This is no quiet, polite Ancoats, with its tiny pedigree dogs trotting around happily after their owners, or a newly sterilised Sale with its identikit shop fronts.
This is a foodie suburb with a loud personality, where gentrification is still being somewhat held at bay as the old and the new continue to sit side by side.
Over the past decade, the Levenshulme neighbourhood has attracted a roster of trendy new bars, taprooms, restaurants and bakeries, with most of their kitchens favouring hipster-friendly seasonal small plates, not to mention low-intervention wines and craft beers.
Most of these new independent businesses run the gauntlet of the seemingly always-congested Stockport Road, tucked in amongst dusty old shopfronts and busy shisha shops.
It feels a bit of a neighbourhood in flux, where you can sit in the sun and sip on some of the best natural wines going as, directly behind you, commuters pump out loud bhangra bangers from their cars and shout angrily at one another from their windows.
No word of a lie, on a recent visit for this piece I actually witnessed a lorry driver pull onto a side street and chase down a car that had cut him off after shouting from his window that he would 'fight him'. But then, that's just classic South Manchester for you – and I don't think I'd have it any other way.
If you ask me – it's just the kind of foodie suburb we all need more of, with longstanding favourites like Leve Bakery Shawarma continuing to thrive alongside the trendy new guard.
Yes, we have lost a few good places here in recent years – notably Aunty Ji's and The Gherkin – but overall, it's still very much worth a visit. Please, God, let's all go and spend some money there before another one shuts.
So, on that note, let's dig into where it is that you should be booking.
Nordie
This cool neighbourhood bar and restaurant might be serving up some delicious, fancy small plates and cocktails, but it's also the sort of place you can bring the whole family on a day out to Levenshulme.
There's something for everyone on the menu, ranging from perfectly crispy pork belly with pickled spinach and home-fermented hot sauce, to squishy hush puppies showered with parmesan, and one of the best house burgers we've had in some time.
Nordie's spicy mango margaritas, made fiery with a splash of ancho reyes chile liqueur, deserve a special shout-out, as do some of its local producers – especially Stockport butchery Littlewoods, who provide the meat for that much-thought-about burger of theirs.
Isca
This women-owned and run natural wine bar and shop sits on a busy high street and looks somewhat unassuming from the front, but dive inside and you're guaranteed to sample some of the tastiest morsels going in Levenshulme right now.
Opened by Caroline Dubois (former sommelier at Where The Light Gets In) and Isobel Jenkins (Seasons Eatings supper club), the focus here is on sustainable practices and producers, with plenty of tasty bakes, small plates, and the occasional pop-up supper club.
Caroline is more than happy to chew your ear off about her passion for wine, which seems, frankly, infinite, so don't be afraid to ask for a recommendation – she puts a lot of work into sourcing each bottle, often visiting the producers before buying a new case.
Station Hop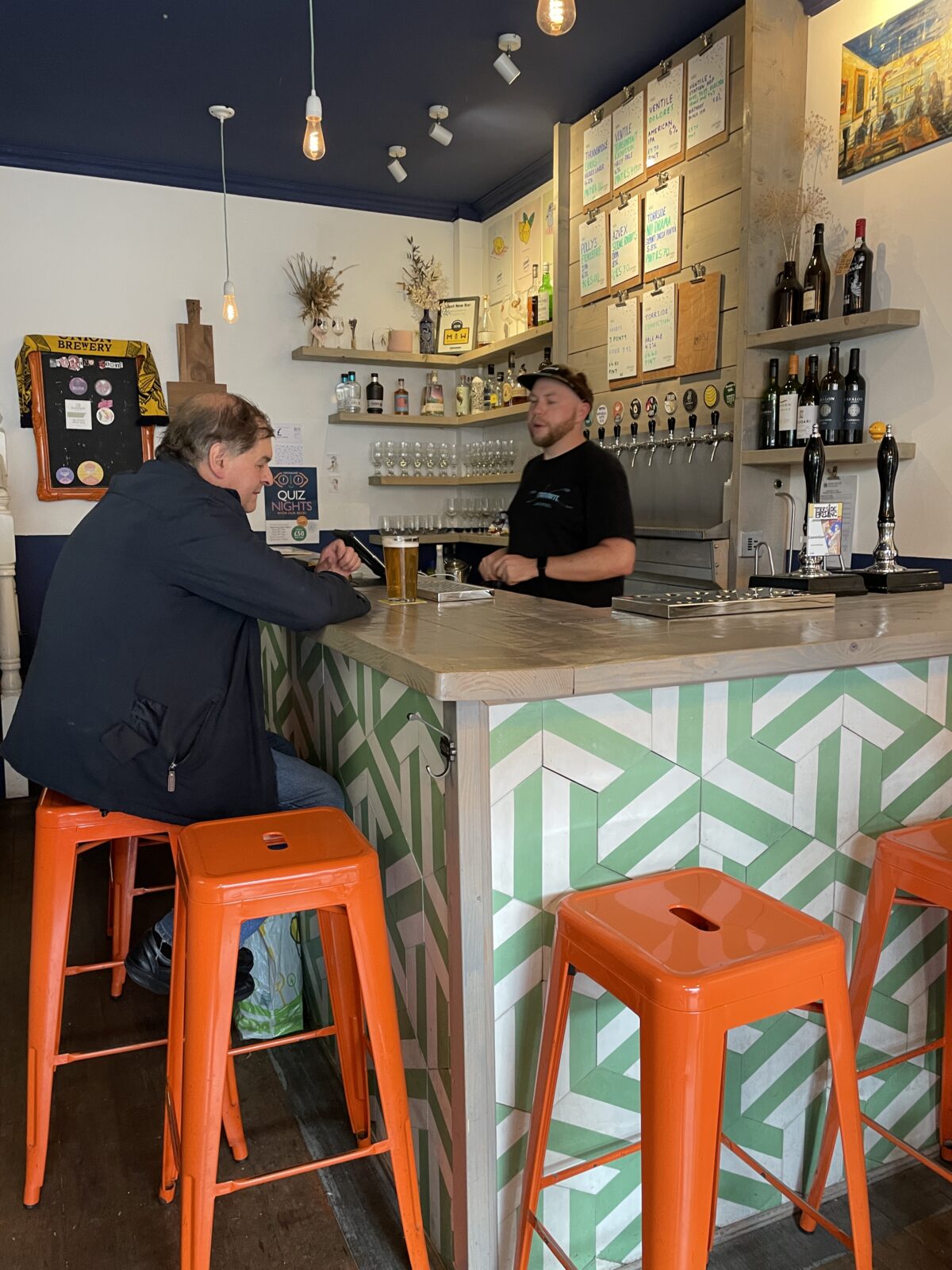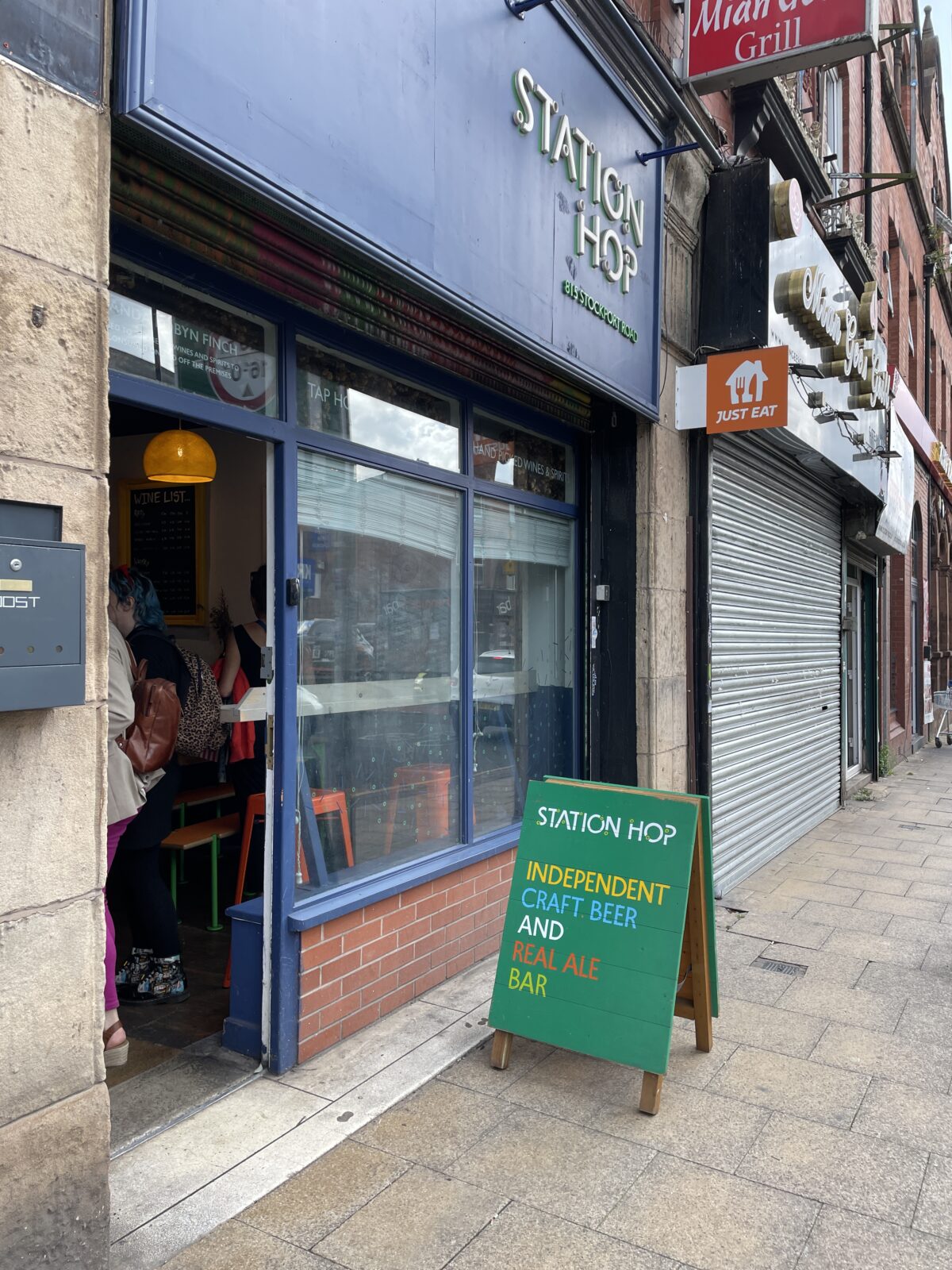 This independent tap house and bottle shop is much bigger than it looks from the front, with three rooms stretching right to the back and plenty of seating for drinkers.
Home to modern small batch brewery Ventile Brew Co, find a mixture of Ventile beers and others from breweries local to Greater Manchester – spanning sherberty lemon sours, chocolatey stouts, and hop-forward pale ales.
Bright and colourful inside, its team, as you might expect, is incredibly knowledgeable on the beer front. In the back, you'll also find shelves upon shelves of boardgames, perfect for wiling away the sort of wet and windy summer afternoons we've been having here lately.
Long Bois Bakehouse
Located in an old sweet shop on a suburban back street, this adorable little neighbourhood bakery comes from former Pollen patissiers Jenny and Bethan.
Serving up the likes of beautifully laminated croissants, dill pickled Danish, scrumptious homemade pop tarts, and plenty more, the women-owned and women-run bakery is open Wednesday to Saturday starting early in the morning until 3pm.
Up on a shelf behind the counter, they still have a few big jars of old-school boiled sweets in a nod to its days a corner shop – but we're not entirely sure if they are for sale, or just there for the nostalgia.
You can also pick up bags of coffee here, and whilst doing your shopping peer into the open kitchen in the back to see exactly what it is they're going to be putting out on the counter next.
Read more: Tributes pour in to much-loved Manchester baker as contributions to GoFundMe soar
Trove
Whilst city dwellers know and love Trove's Ancoats bakery and restaurant, if you get the chance to come up to Levenshulme and visit its original spot it's well worth doing so.
The team here is serving up freshly baked sourdough, pastries, cakes, jams and chutneys, all made in-house, alongside stunning brunch dishes such as seasonal croissant loaf French toast, eggs Benedict and a vegan breakfast of aubergine, panisse, cannellini beans, mushroom, cavelo nero, seasonal chutney, tahini, and toast.
One of the charms of Trove being a bakery first is that the menu allows you to choose your own bread, kind of like a posh Subway but a million times better – with choices spanning white and wholemeal sourdough, white bloomer, and 100% rye fennel (the latter a personal favourite).
Leve Bakery Shawarma
From the new to the old, so we have to talk about Leve Bakery Shawarma – something of an institution in this part of Manchester.
Admittedly, the pictures above are taken from a recent visit to their newly-opened Edgeley Road takeaway in Stockport – but on a recent visit to Levenshulme, I couldn't fail to notice how many people were sitting outside enjoying lamb and chicken-stuffed samoans for their mid-week lunch.
The fact that the team here has just opened a second site is a testament to its success in a climate where 10% of all administrations are now attributed to hospitality closures, and it's safe to say the food here is completely worth all the hype that it gets.
Also worth trying here is the Lebanese Fatayer, a Middle Eastern folded pizza/pie hybrid baked with a variety of vegetables and meat, and the Lahmajun – a crispy Levantine flatbread topped with minced meat, vegetables, and herbs.
Where do you love to eat in Levenshulme? Let us know where else we should go by dropping us a message on Instagram @themanceats.
Featured image – The Manc Eats