In the first instalment of our Manchester by Night series, we explore the history behind the iconic burgundy venue on Oldham Street that bubbled up from the depths of deep fat fryers to become a Manchester institution: Night & Day Cafe.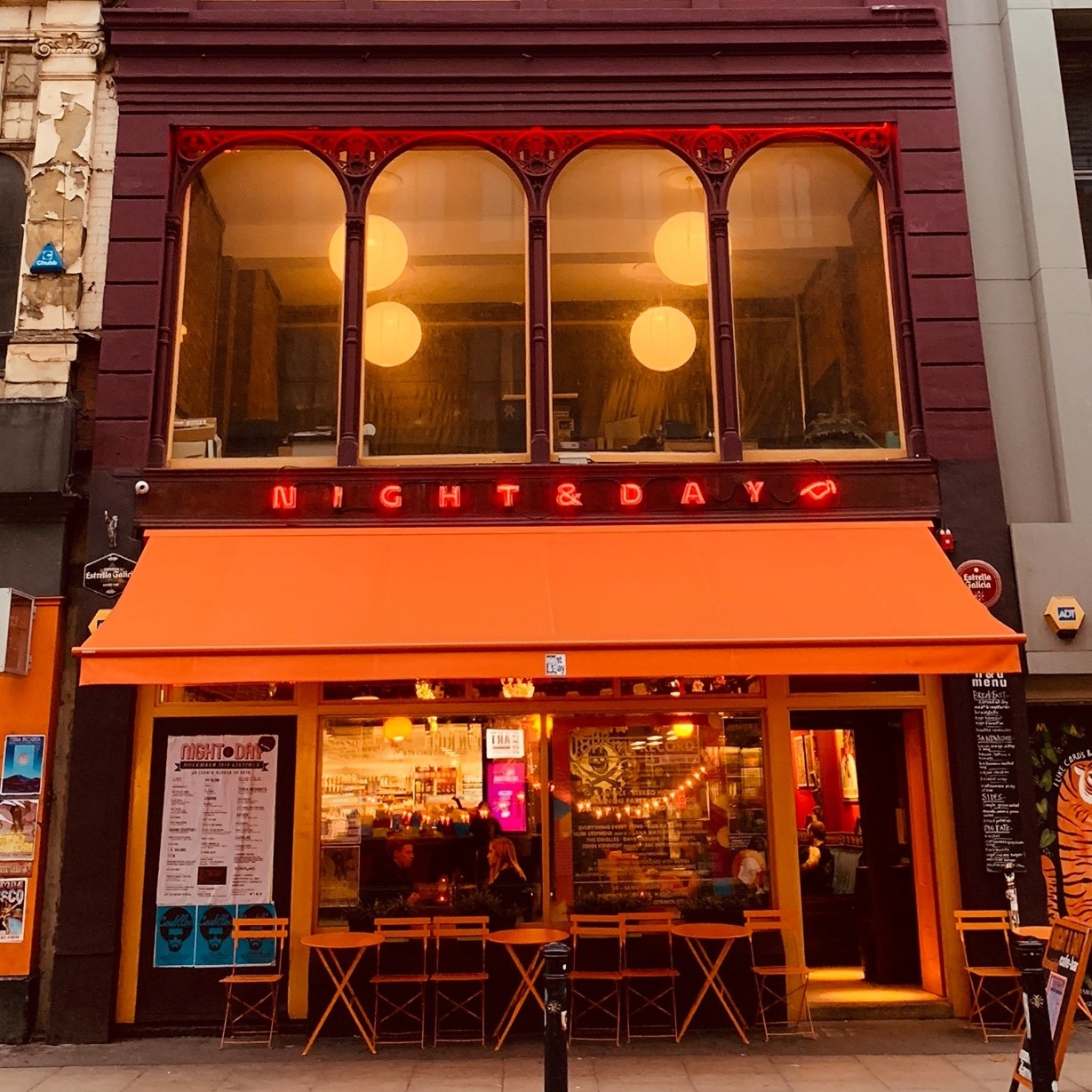 On a cloudy afternoon in 2017, Michael C. Hall steps out onto Oldham Street, puffs out his cheeks and stares up at the sky. 
Cameras are subtly shooting the Dexter star as he paces the pavement, a pained expression etched into his features.
There's very little commotion in the area at first. Northern Quarter is something of a playground for creatives, and people often find themselves weaving around film crews in this part of the city. But when passers-by see which actor is in shot, they do a double-take, halt their stride, and begin prodding one another with excitable nudges of realisation. 
A crowd begins to build, and before long all eyes are on Hall – with the exception of the frowning cluster of commuters near Back Piccadilly who remain stoically huddled together at the bus stop like always.
Incredibly, though, a TV serial killer strolling around the Northern Quarter in the middle of the afternoon is still only the second most surprising sight of the day. 
Even more jarring is the fact that one of Manchester's most famous gig venues has completely vanished. 
For the purposes of the shoot, Night & Day Cafe has been redecorated – with its iconic lettering hidden beneath unfamiliar blue lights spelling out a new name: 'Heaven'. 
The venue's disappearance deepens the starstruck state of people on the street, as they gawp ahead at what appears to be a fever dream version of Manchester.
For a brief moment, during the production of Netflix show Safe, we got a hint of what it might be like to lose Night & Day for a little while.
Then, in 2020, it happened for real.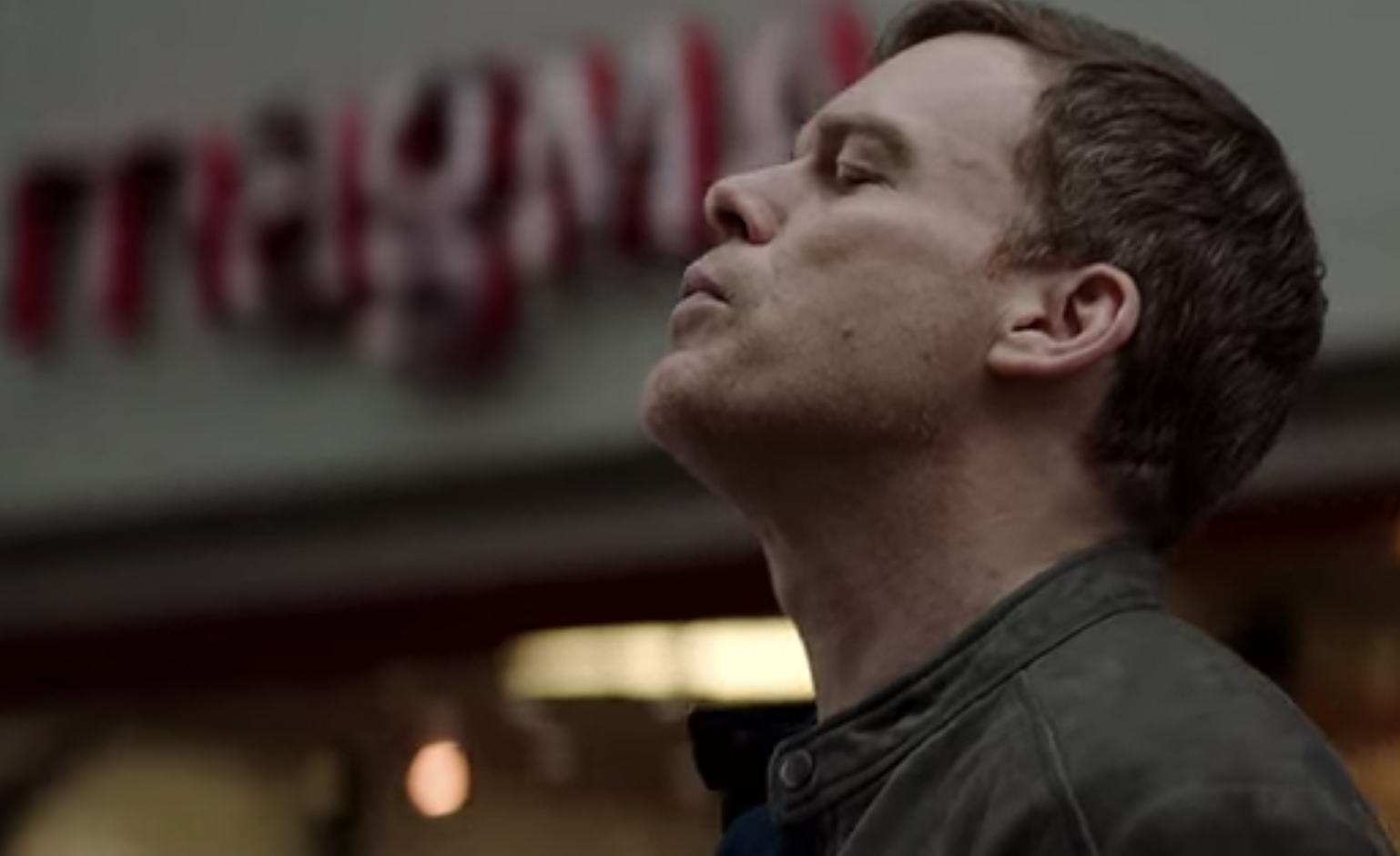 Michael C. Hall came to visit Manchester almost four years ago. But it feels further away than ever before. 
Those were the days when actors freely roamed the streets, Mancunians went to work, and Night & Day was actually allowed to invite customers inside.
The venue celebrates its 30th birthday in November – and over the space of three decades, staff have experienced more ups and downs than a mixing console during a sound check. 
Occasionally, the good and the bad have come at the same time; with some gigs proving so rip-roaringly entertaining they triggered complaints from disgruntled, sleep-starved neighbours (which saw the venue threatened with closure). 
But according to Night & Day's in-house promoter Jay Taylor, this past year has "categorically" been the toughest of all.  
The shutdown of local music venues and nightclubs in March 2020 left the city reeling, keeping the doors at Night & Day mostly locked (with the exception of a short window in the summer where food and drink could be served via table service).  
"Culturally, Manchester is completely lost without these businesses," Jay admits. 
Yet, the promoter is optimistic.
According to Jay, the silver lining is that the musical roots in the city are so strong, there's still every chance we'll get to dance again one day. 
"We've got a robust, brilliant sector here, and I believe in it," Jay says.
"I'm feeling positive about grassroots music venues. All signs point to a good future. 
"We've got a great support structure in place and the Music Venue Trust behind us. We're also blessed with a local mayor who gets it (Andy Burnham was a major player behind the United We Stream shows, which raised £583,000 for the music sector). 
"The boroughs want to support night-time economy venues and local leaders understand the economic benefit to supporting these businesses.
"Those conversations are happening," Jay assures.
"We're just focused on making things as exciting as possible when we do open."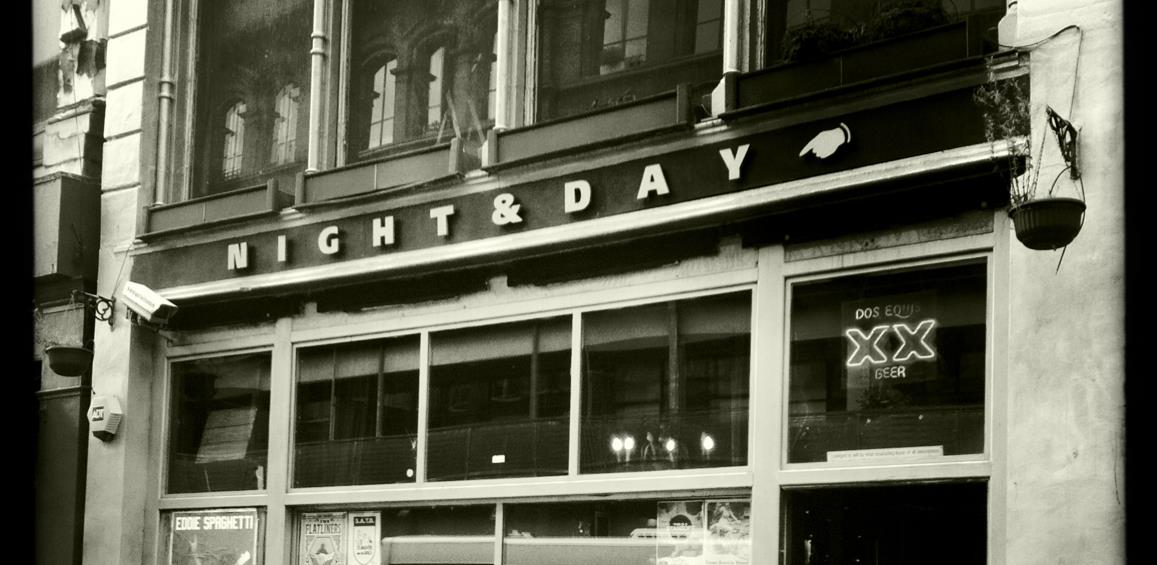 There's a week's worth of events being planned for Night & Day's Pearl Anniversary.
A fitting, marathon-style celebration for a venue that hasn't just been part of the music scene's furniture, but the seat on which all arts personnel feel most at home.
In the years before Night & Day was welcoming punters with joyous roars and sweaty hugs, however, it was inviting them indoors with dulcet tones and a delicate squeeze of the shoulder.
The building actually began life as a funeral-wear and mourning shop – selling high-end clothing for people attending burials, cremations and wakes.
It then turned into a delicatessen, before eventually being relaunched as a chippy called Pisces. 
The cafe was perfectly positioned for people-watching – and peering out from its window in the early nineties told you everything you needed to about Manchester at that time: It was the city of music. 
A few doors down, the pioneering electronic group 808 State had formed at Eastern Bloc Records, and the labyrinthian vinyl store Piccadilly Records was just around the corner.
The Hacienda was still open, and the vibe of Madchester was swaggering around the city; its residents revelling in the city's renaissance as the nerve centre for nightlife. 
So, when Jan Oldenburg purchased the city centre chippy in 1991, he knew what he wanted to do. He was going to plug into the electric atmosphere that was crackling through the city. 
Slowly but surely, Night & Day began morphing from a humble cafe into a dual venue that doubled as a boisterous live music club. 
Before long, it was the meeting place for all the city's creatives. 
"It was genius foresight," Jay marvels.
"All it takes is for one or two people with vision to kickstart a neighbourhood."
And that's exactly what happened. 
Oldham Street developed around Night & Day in the years that followed. 
Piccadilly Records moved in across the road. Quirky cafes and shops flung their doors open nearby. New nightclubs launched just a stone's throw away. After being neglected for so long, the Northern Quarter began to mould its own identity as an alternative cultural hotspot. 
The Madchester movement came and went, but Night & Day continued to buzz long beyond the mid-nineties. It was the place that had its finger on the pulse of Mancunian music and moved smoothly with the times.
Anyone who was anyone in the sector could often be found inside. 
When local bands weren't luring in rowdy crowds by night, the venue opened as a gallery space in the daytime – with free music magazines stocked inside. 
If members of the music industry needed to hold a meeting, they'd head down to Night & Day.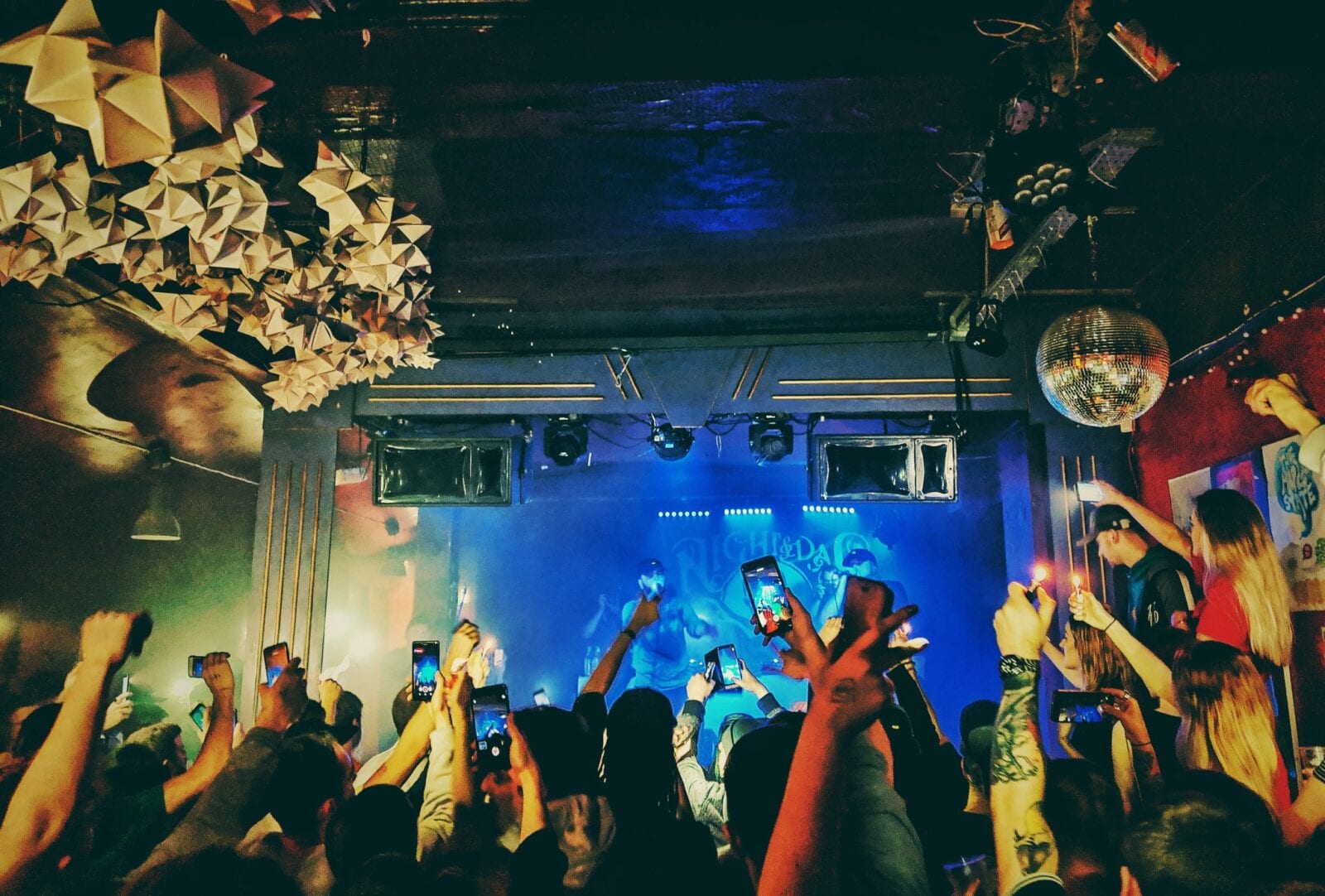 The venue also developed a reputation for its uncanny ability to catapult careers into the spotlight. 
For bands and artists, a slot on that stage was the first step on the path to success. 
For music fans, every event potentially offered them front row seats at witnesses to the next big thing. There was a carrot permanently dangling from the doorway marked 'I was there'. 
On the long list of artists to have graced the Night & Day stage over the years include The Courteeners, Slow Readers Club, Elbow, Kasabian, Paulo Nutini, Arctic Monkeys, Manic Street Preachers, The Enemy, Blossoms and many, many more. 
As well as being a fixture in Michael C. Hall's aforementioned Safe, the venue was also directly referenced in award-winning drama Lost (by rockstar character Charlie Pace). 
Night & Day is a Manchester institution. That's undeniable. What's less clear is how it became so popular in the first place. 
"It's the best venue on Earth," according to Jay.
Many in Manchester would be inclined agree. But there's no single right answer as to why. 
"It's got personality and feels independent," Jay points out, indicating to the no-frills attire and simple set-up of chairs, tables and a stage. 
"But we've also got a very wide selection of drinks served at a beautiful long bar.
"The technical specs are good, too. The venue promises a really good experience for bands.
"There's grafters in here. I think people can see the work that goes into it."
It's that last part – graft – that perhaps comes closest to explaining the staying power of Night & Day. 
Promoters have spent thirty years working tirelessly to bring a diverse range of acts to the stage, defying those who have pigeon-holed the venue as a 'white indie' spot. 
"Our aim is to stand in that venue and watch different things happen," says Jay. 
"We have an obligation to Manchester.
"We look at the things [and new artists] that make us excited. 
"Lots of thought goes into it – from the gig bookings to the club nights."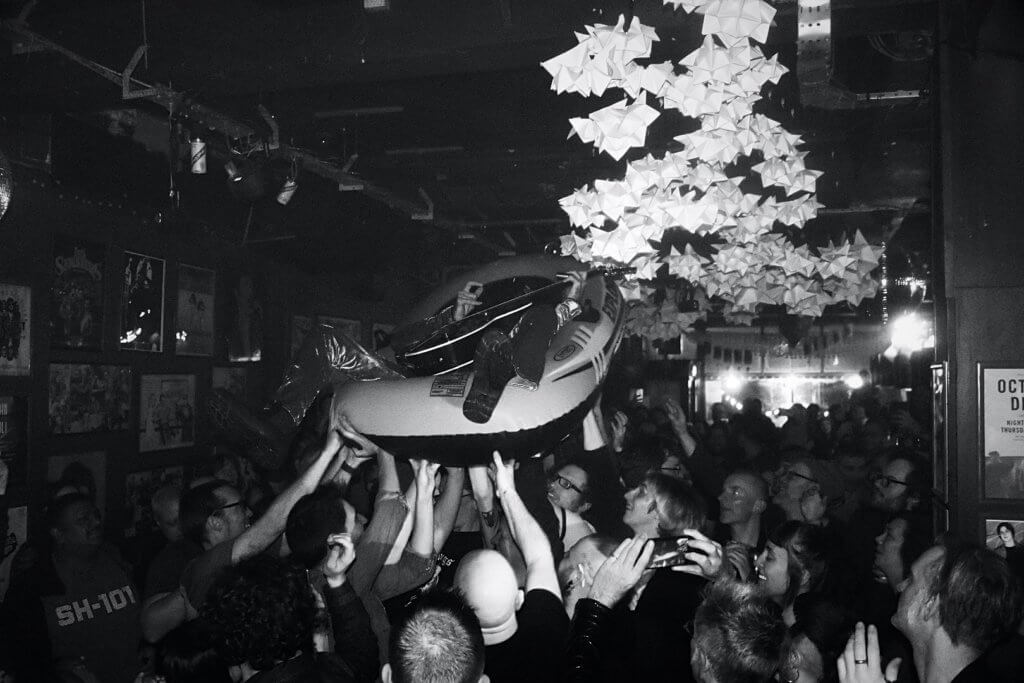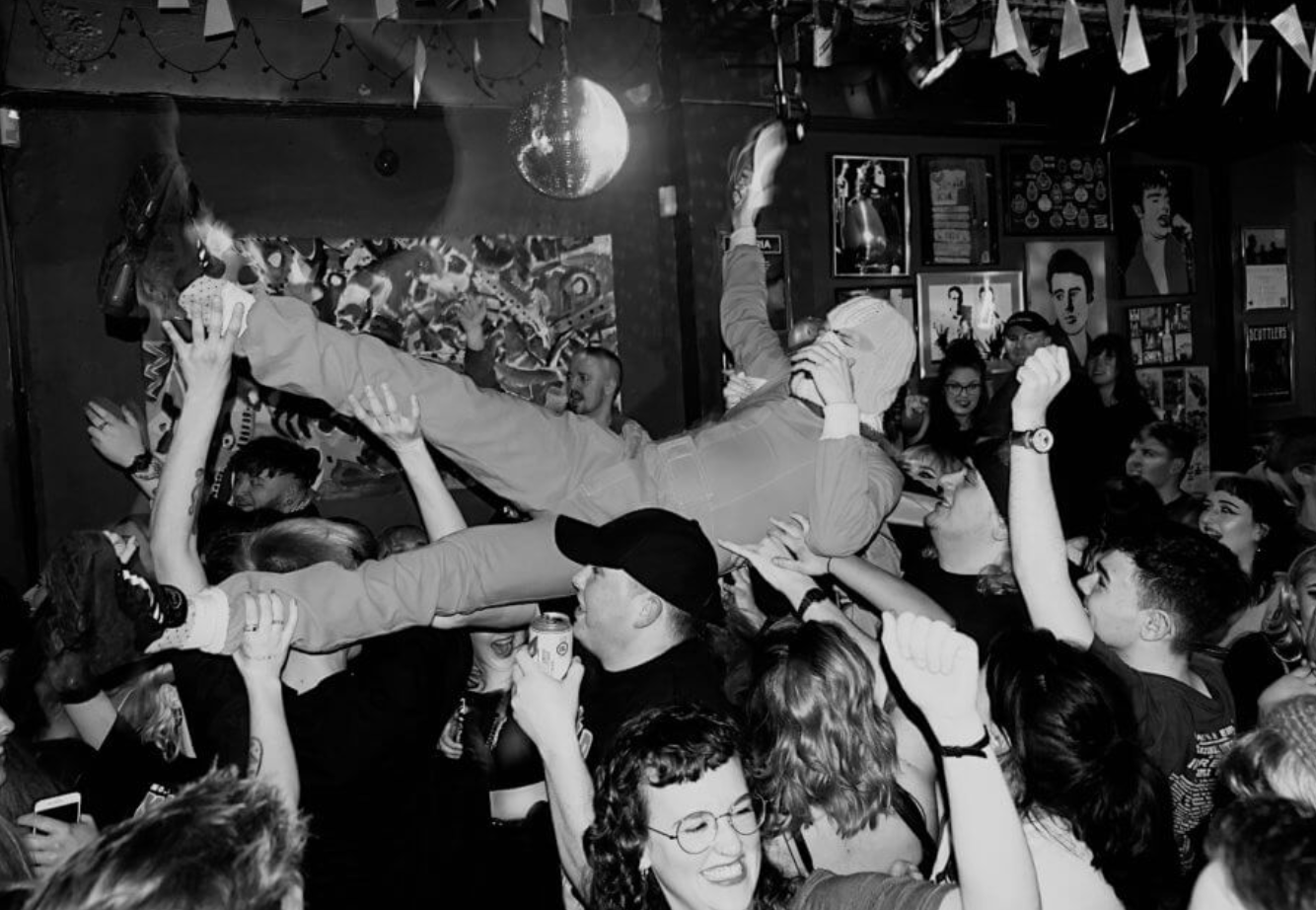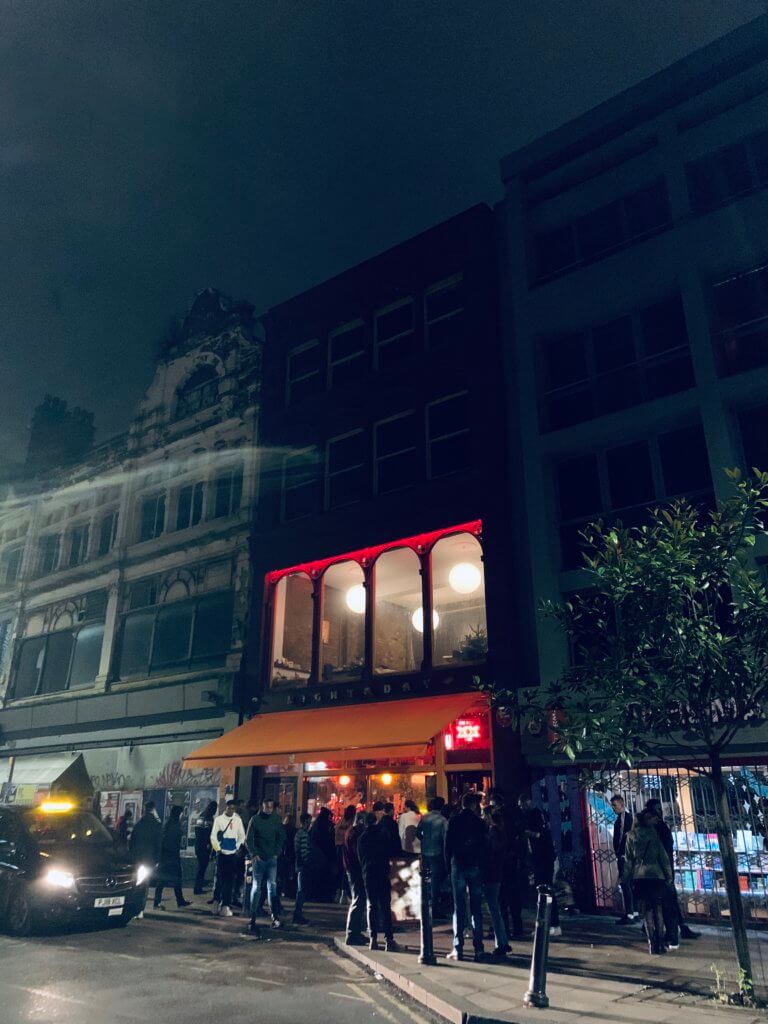 One of the warning signs that an older venue may be entering its twilight is when the crowd thins out – leaving only the regulars from yesteryear. But Night & Day continues to remain fresh in an ever-evolving, fast-moving world of modern music. 
Younger fans have regularly piled in through the doors to see the next wave of talent coming through the ranks; including DJs, bands and solo singers.
"There's no shortage of things going into the diary," Jay states. 
"Things keep getting pushed back a bit, but bookings are still happening. Our fans have been great. We want to extend a huge thank you to all the people who have been supporting Night & Day; buying tickets for future gigs and drinks and food. 
"It hasn't gone unnoticed."
In return for this generous support, what Night & Day can offer fans (when it reopens) is something that resembles bliss… if you're lucky to be there on the right night. 
"Everyone always asks me about my greatest memories over the years, but my favourite bit is when a show's happening, usually around 9.30pm," Jay muses. 
"Everyone's had a drink, the mood in the room is brilliant, and the main headline act is just starting.
"It's happened a few times when I've been stood watching from the back of the room – where everything all just comes together perfectly. 
"There's nothing better. 
"At that moment… everything is as exactly as it's supposed to be."