Feature
The tormented history of North Manchester's Hellfire Club
The Hellfire Club has one hell of a history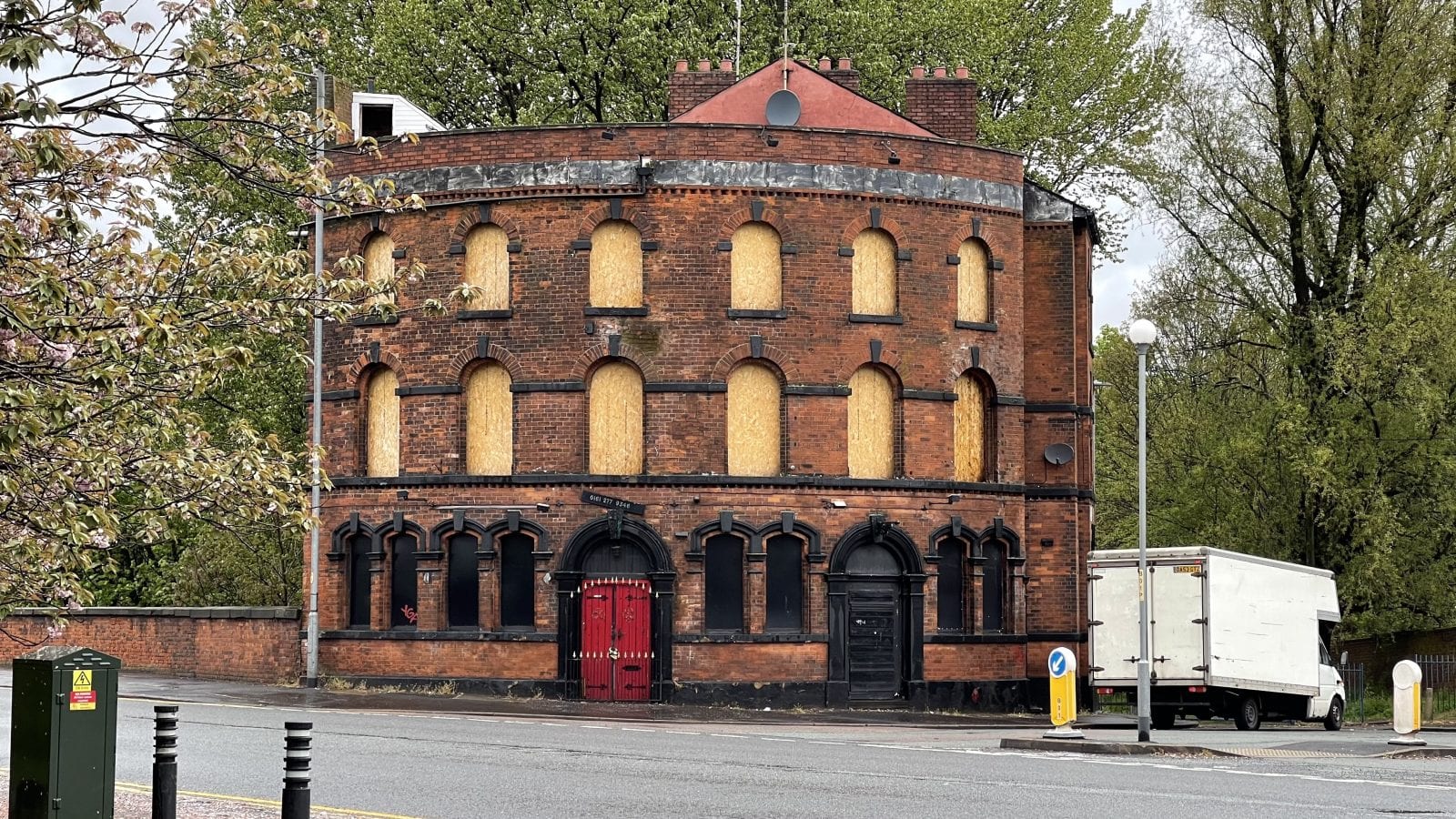 For most commuters in north Manchester, the Hellfire Club is a regular sight.
The brilliantly engineered curved structure sat on the corner of Queens Road dates back to the late 1800s and is also widely referred to as the Junction Inn or the Junction Hotel – a drinking hole that many locals consider as one of the more significant of north Manchester's past.
Today, the building is a shell of its former self and as far as we're aware, is currently still on the market for upwards of £300,000 with no interest from prospective developers.
But that wasn't always the case…
The Grade II listed building has played host to a number of ventures in its time, more notably the previously mentioned Hellfire Club which launched in 2006 and peacocked as a horror-themed bar home to "nefarious activities".
In the mid-2000s it's said that biker gangs visited regularly and it survived comfortably due to a large regular clientele that called the place home.
Ironically, however, the Hellfire Club succumbed to a hellfire of its own in 2014 and shut down – leaving a much-adored history of revelling and memorable evenings in its wake.
A year later, after a lavish refurbishment, Cirque Manchester took over.
Cirque Manchester, described at the time as "the hidden gem" Manchester had been waiting for, was a unique champagne-house bar set over two floors.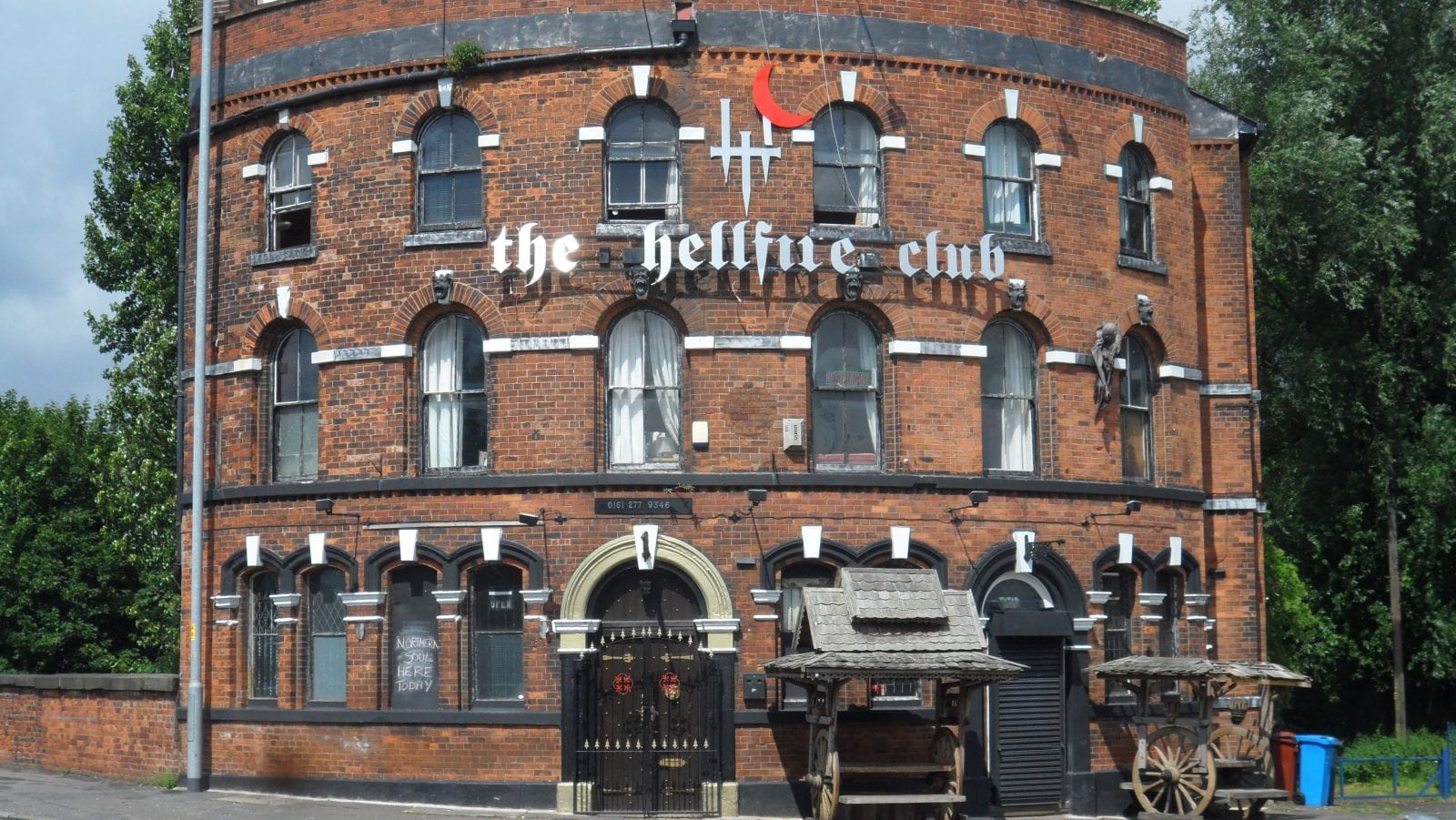 The 250-cap venue opened each weekend and aimed to lure punters of similar venues in Manchester city centre out of town for "unparalleled service and a luxurious drinks menu".
With its vintage lounge that boasted VIP table service and glamorous waitresses, Cirque failed to become the elite celebrity hangout that it promised and closed for a rebrand just one year after its launch.
That's when it got sexy. Literally.
Cirque's owners, not wanting to fail (and clearly believing in such an iconic building), enlisted the services of Cheryl Smith, best known for organising Sexhibition, the North's biggest sex festival.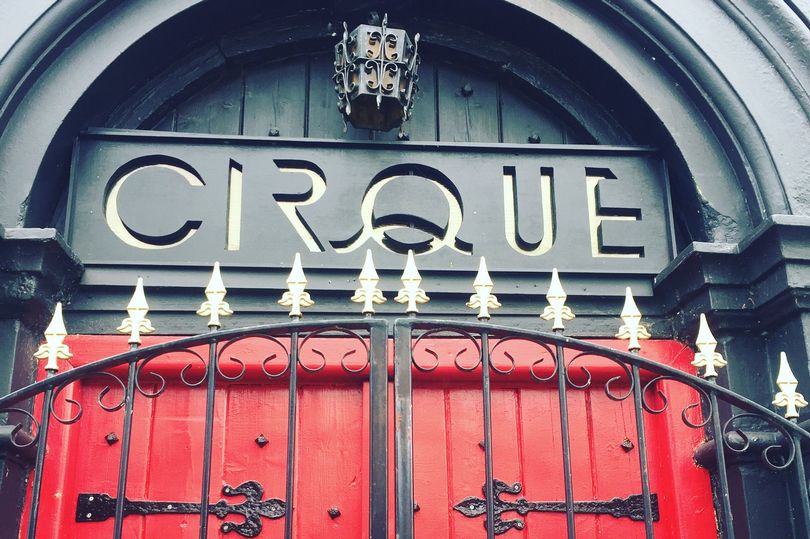 Keeping its name, the club's new promoter turned the building into a burlesque emporium with the hope of attracting a more exclusive clientele during a time in which a 'burlesque boom' was sweeping Manchester's nighttime landscape.
Equipped for fetish and BDSM nights, Cirque had brought back some of the nefarious energy that the building was famous for during its long stint as the Hellfire Club – and after rebranding away from a Deansgate crowd and focusing more on an exclusive audience on the rise, the club experienced some immediate success.
But that success was short lived, and a pattern had officially formed on the corner of Queens Road. The old Hellfire Club, or Junction Inn, or Junction Hotel, was struggling to rediscover its identity and multiple failed attempts at reinvigorating it had left it derelict.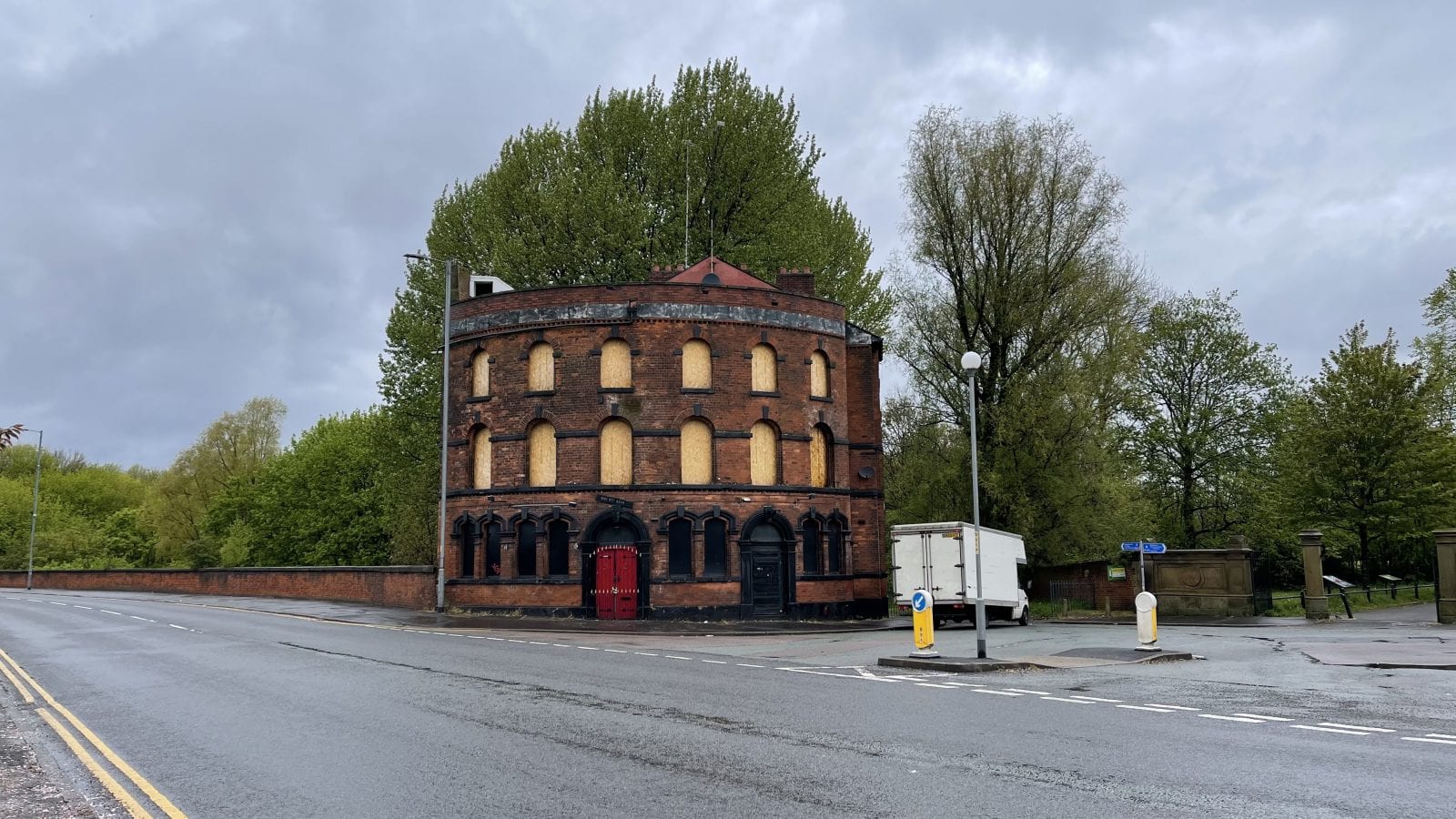 Then the hellfires returned.
Derelict buildings in north Manchester don't stand for long without being savaged by fire, and in 2019, the still-photogenic curved building had become home to multiple blazes, leaving it run-down and home to mountains of scorched rubbish and timber.
With its gutted Victorian-interior and unsafe floors and stairwells, over the last few years, the idea of redeveloping this historic landmark has become an off-putting prospect for property developers – but it can't be long until someone decides that turning it into flats just two miles from Manchester city centre could be a lucrative proposition.
In the meantime, it continues to stand strong and is remembered by many as a place in which they laughed with friends, filled their bellies, or saw some sh*t they'll never forget.
Long live the Hellfire Club!