Eats
The fried chicken bottomless brunch with an epic 'carb-fest' chip butty
£35 for 90 minutes of pints, cocktails and spirit mixers, plus the ultimate chip butty with skin-on chips AND waffle fries.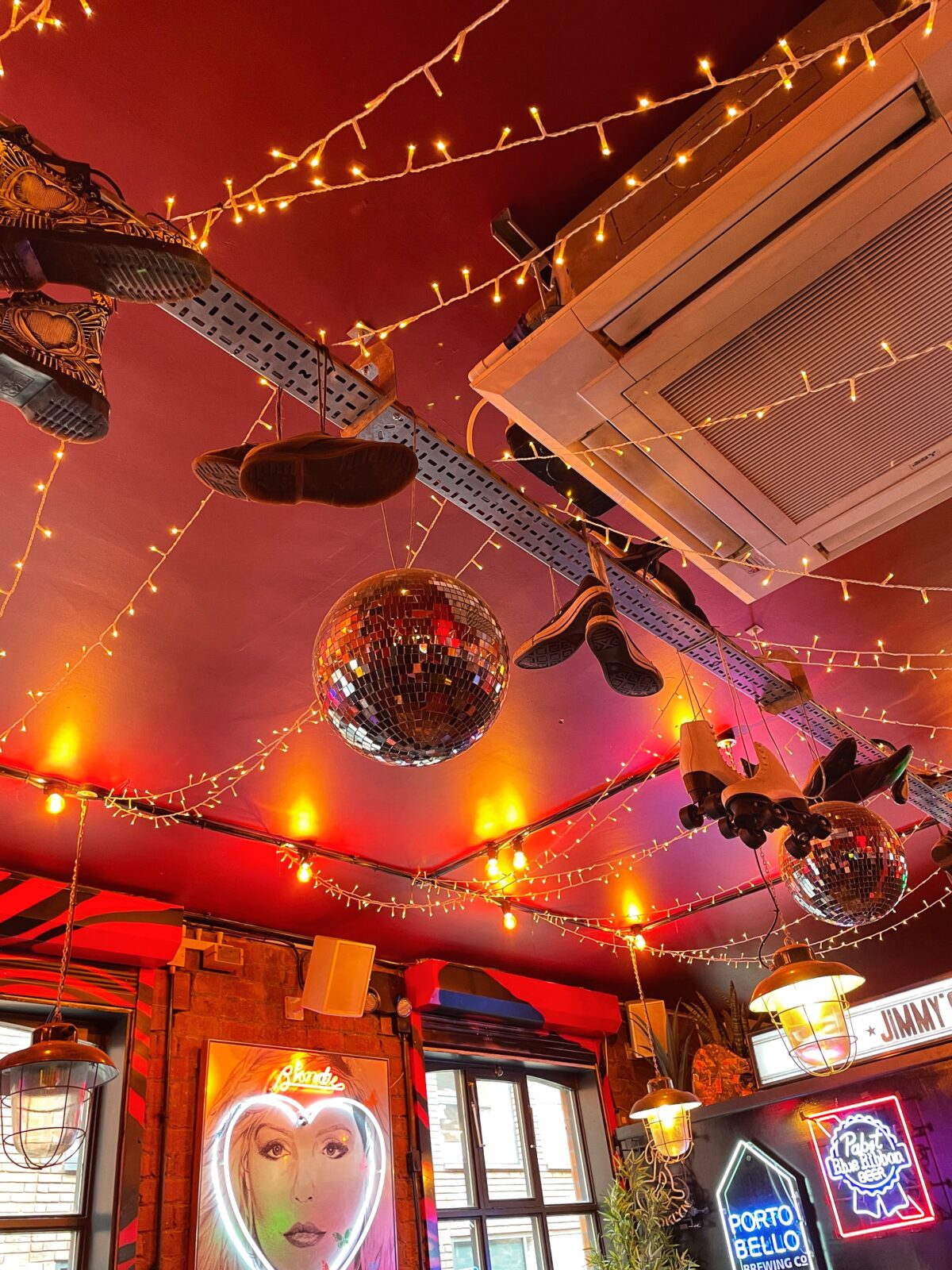 Manchester rock bar Jimmy's has launched a new fried chicken bottomless brunch deal and it features the most epic chip butty we've seen in some time.
Combining skin-on chips with serrated waffle fries – all piled high inside a soft white bun – it's absolute carb-fest, served with even more chips on the side and a pot of sauce of your choosing (we went for chip shop curry sauce, and don't mind telling you it's up there with the best we've ever had).
The perfect stodgy filler-upper for a 90 minute session of non-stop cocktails, beer and spirit mixers, according to Jimmy's owners this is a proper 'working men's' chip butty – the antithesis of the much-lauded offering at their next door neighbours The Edinburgh Castle.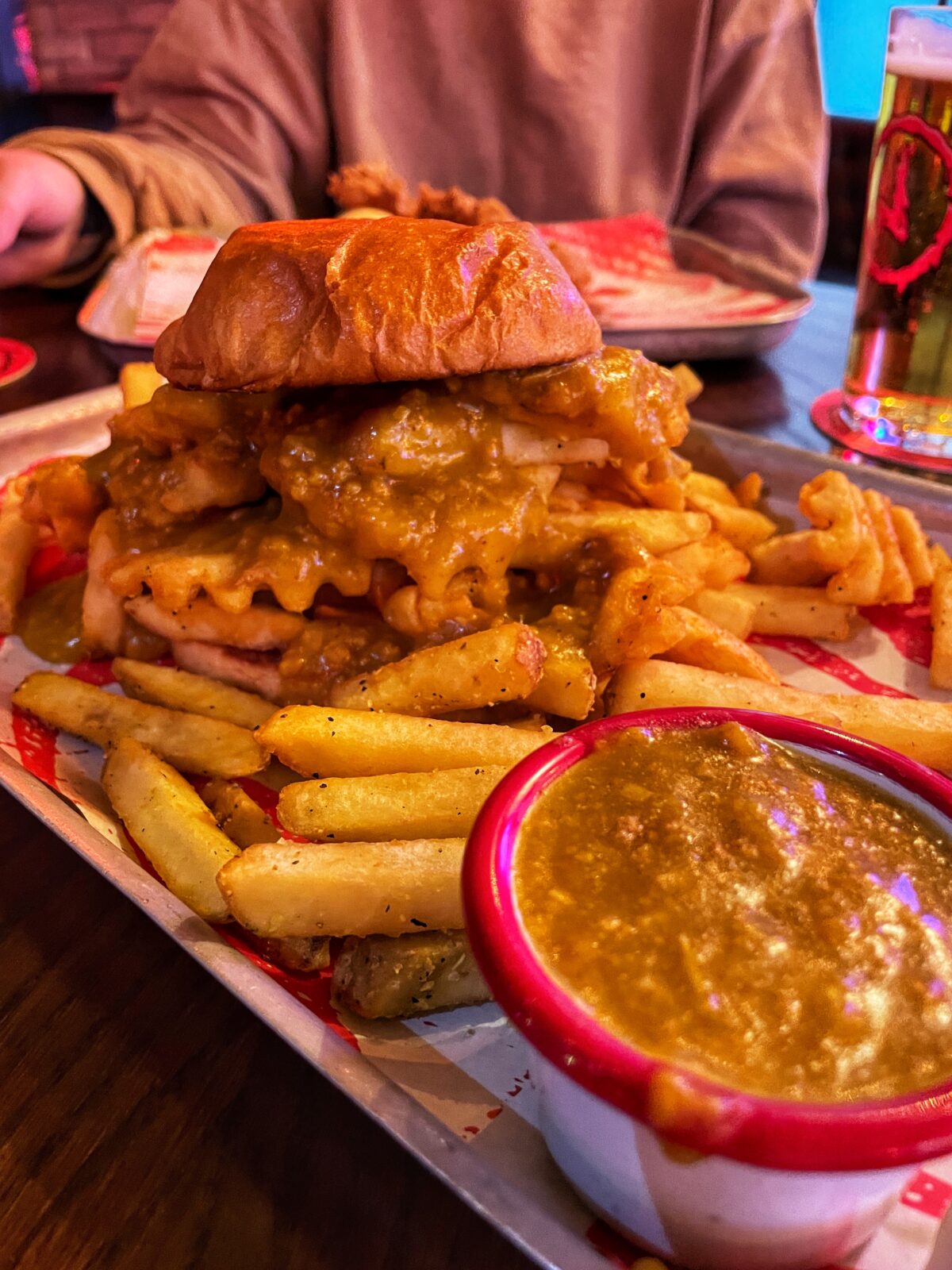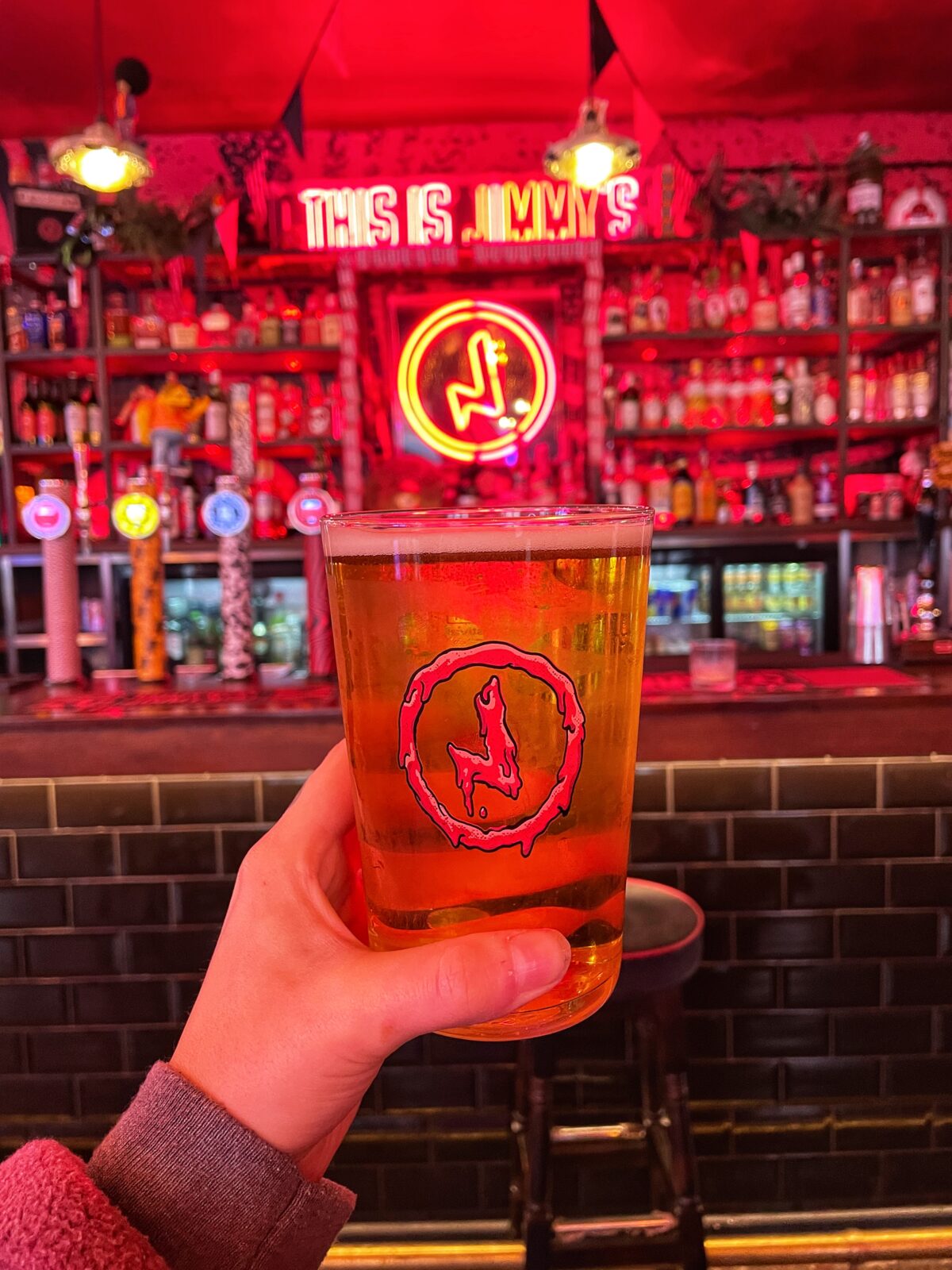 This mega butty is priced at £5 on its own, but to make the most of it order it as part of the new fried chicken bottomless deal: which gives diners 90 minutes of non-stop drinks and any large dish of their choice for £35.
Served every Saturday between 12-5pm, drinks choices on the bottomless include the likes of Pornstar and espresso martinis, Aperol spritz and Jimmy's lager, plus cider, pale ale, prosecco, and vodka, gin, whiskey and rum spirit mixers.
Further mains options, meanwhile, include various sandwiches stuffed with buttermilk fried chicken and sauces like hot honey and blue cheese, plus a vegan-friendly 'magic mushrooms' version with karaage oyster mushroom, house slaw and Mrs Elwood pickles.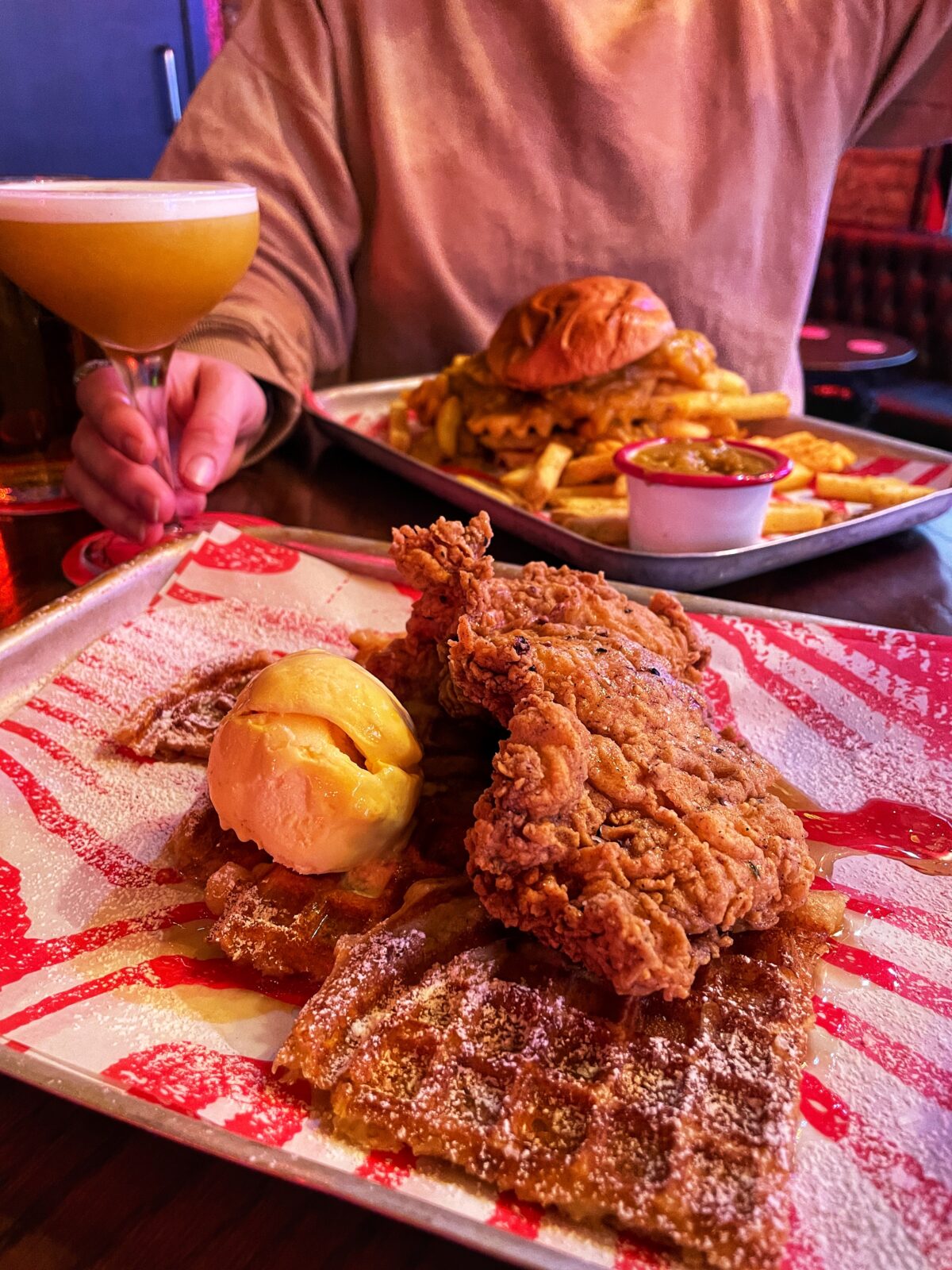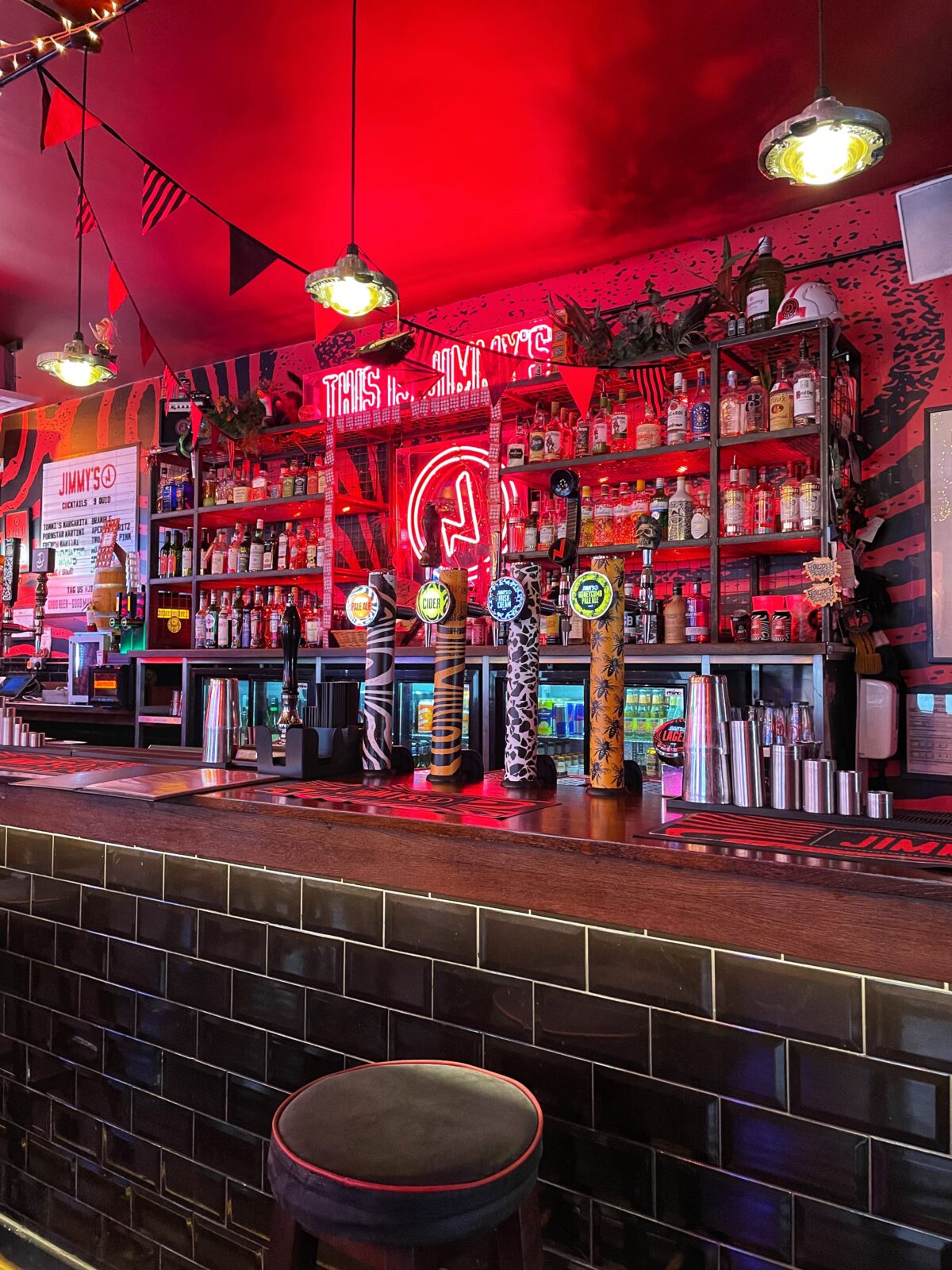 Read more: There's an apple crumble stall with unlimited custard under the Mancunian Way
Doubling down on the fried chicken concept, there is also a dish of fried chicken, ice cream and waffles, plus a 'light bites' section with 'chicken nugs', 'popcorn shrooms', buttermilk fried chicken tenders and 'cauliflower candy'.
All bottomless meals come served with skin-on fries, and if you've got room you can also opt to pay extra for a deep-fried chocolate bar pudding.
Read more: 'We were treated awfully' – ex-staffer speaks out as Freight Island gears up for reopening
Absolutely belting, to find out more and book head over to check out Jimmy's on Instagram here.
Featured image – The Manc Eats