News
Gary Lineker returning to Match of the Day after 'surreal few days' as BBC issue apology
He'll back on the box as usual this Saturday.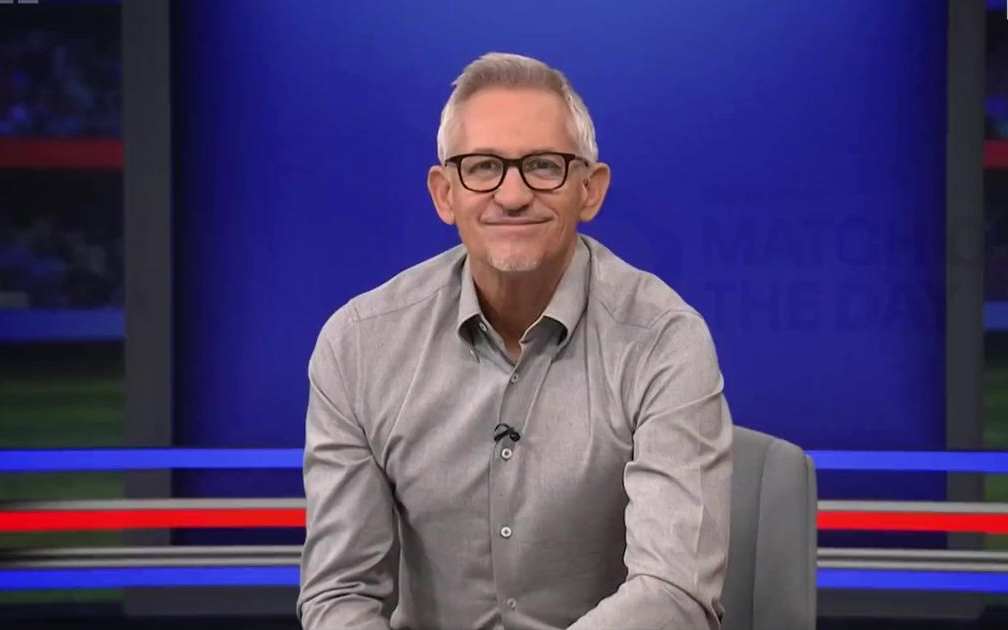 After a week of social media and TV turbulence, Gary Lineker will be returning to Match of the Day and presenting sport for the BBC.
Following an official statement by the BBC, Lineker took to social media and informed his followers that he will be back "to working with the best and and fairest broadcaster in the world" this weekend.
In a lengthy thread on Twitter, he reflected on a "surreal few days" and took time to thank his colleagues and the general public for their "incredible support".
Lineker was asked to 'step back' from his duties on the show he has hosted since 1999 last week after he posted a series of tweets that criticised the Conservative government's controversial asylum policy.
The 62-year-old was said to have violated the BBC's "impartiality guidelines" but many went on to argue that the corporation isn't always perfectly balanced, has many Tory ties and that this ultimately influenced the decision.
Lineker drew his statement to a close by offering a thought-provoking final thought: "However difficult the last few days have been, it simply doesn't compare to having to flee your home from persecution or war to seek refuge in a land far away.
"It's heartwarming to have seen the empathy towards their plight from so many of you."
Well said.
In the interim between Lineker's lapse and his BBC confirming he would be returning to Match of the Day, right-wing broadcasters GB News held their own 'alternative' programme which included no actual football footage, while MotD went ahead without presenters and focused simply on the highlights.
Meanwhile, as part of their response following the decision, the BBC's Director General Tim Davie said: "Everyone recognises this has been a difficult period for staff, contributors, presenters and, most importantly, our audiences. I apologise for this.
"The potential confusion caused by the grey areas of the BBC's social media guidance that was introduced in 2020 is recognised. I want to get matters resolved and our sport content back on air.
"Impartiality is important to the BBC. It is also important to the public. The BBC has a commitment to impartiality in its Charter and a commitment to freedom of expression.
"That is a difficult balancing act to get right where people are subject to different contracts and on-air positions, and with different audience and social media profiles."
Read more:
He went on to insist that "the BBC's social media guidance is designed to help manage these sometimes difficult challenges and I am aware there is a need to ensure that the guidance is up to this task. It should be clear, proportionate, and appropriate."
He also confirmed that the corporation will now be conducting an internal review led by an independent expert, assessing "existing social media guidance, with a particular focus on how it applies to freelancers outside news and current affairs, adding that both "he and Gary [are] in favour of such a review."
Finally, he reiterated that "Gary is a valued part of the BBC and I know how much the BBC means to [him, and I look forward to him presenting our coverage this coming weekend."
See you on Saturday, Gaz.
For all the latest news, events and goings on in Greater Manchester, subscribe to The Manc newsletter HERE.
Featured Image — BBC Sport