News
Manchester United opening up 'warm spaces' in Red Cafe to the community this winter
Old Trafford is opening up its doors to those who really need it this December.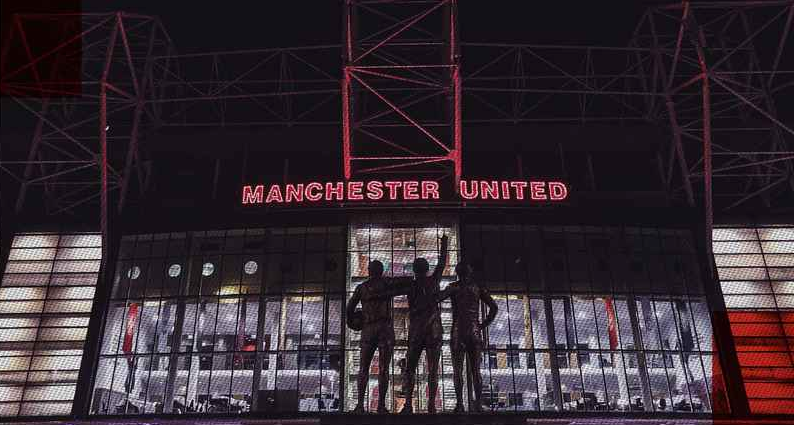 Manchester United are opening up the doors of their Red Cafe to the local community for December, providing "warm spaces" to those set to struggle over the coming months.
As part of the club's winter campaign, United by Your Side, the Red Cafe will provide a safe space for people to stay warm, eat, drink and chat.
The area will be available to absolutely everyone and completely free of charge every Monday and Wednesday for the next three weeks, starting on 6 December from 5:00-8:00pm.
People can arrive and register via the North Stand reception (Sir Alex Ferguson Stand), before being guided to the Red Cafe and left to get warm, enjoy hot beverages and plenty of snacks, as well as socialise.
Crucially, another objective of the Red Cafe's United by Your Side scheme is helping combat loneliness, as a big part of the warm spaces are the 'talking benches' located on the forecourt at Old Trafford.
Signposted as a welcoming place for people who feel alone or are simply worried, shy or anxious to sit and talk to others, this area is designed for people to look after one another and reach out during a period when we're all encouraged to be more giving.
As United's COO Collette Roche detailed in an official statement: "Whether Christmas is part of people's life or not, the festive period can be a difficult time for many. It's a time of year that puts extra pressure on people and can affect mental health and wellbeing in lots of different ways.
"Through our United by Your Side campaign, we want people who are struggling to know that they are not alone, particularly in our local community. We want to make Old Trafford a second home by providing winter accessories, company, warmth and food for those who need it."
In addition, today (Friday 2 December), fans are drumming up extra support for the United Foundation and homeless charity Centrepoint by staging a fundraising sleepout in the Munich Tunnel.
The club is working with the council and several local and national charities like Centrepoint to deliver the initiatives and communicate them to people who need it most.
Eleanor Roaf, Director of Public Health at Trafford Council, said: "This year with the increase in the cost of heating and food, many people are likely to find winter and the festive period challenging.
"I'm delighted that Manchester United are opening their Red Cafe and providing this space with hot snacks and drinks. This helps to how football is at the heart of our borough."
Manchester Mind are also playing a key role in the campaign. The CEO of the mental health charity's Mancunian arm, Elizabeth Simpson, said: "We know that many people are struggling at the moment due to the cost of living crisis and that this is impacting their mental health."
She went on to note these added pressures on top of an already busy and often stressful time of year "can feel overwhelming and isolating", which is why initiatives like United By Your Side are so important.
The sleepout alone has already raised nearly £15,000 at the time of writing and the lifeline the warm spaces set up in Old Trafford will provide cannot be overstated.
Moreover, while it fills our hearts to hear of local institutions like this doing their bit to help people in the community, it's heartbreaking to know that warm banks are even required. Sadly, United are by no means the only organisation that felt it was necessary to offer up this kind of support.
Read more:
If you or someone you know is struggling with their mental health, loneliness, rising costs or simply not knowing where to go for help, please send them to Manchester Mind's cost of living information, their wellbeing hub and be sure to make them aware of warm spaces like those at Red Cafe if they need it.
Well done to the club and the associated charities for setting up such vital resources and a safe haven this December. United by name, united by nature.
*Children under the age of 16 must be accompanied by a parent or guardian over the age of 16 and due to United's EFL Cup fixture against Burnley on Wednesday 21 December, the Red Cafe will open on Thursday 22 December instead.
For all the latest news, events and goings on in Greater Manchester, subscribe to The Manc newsletter HERE.
Featured Image — Manchester United/Dayne Topkin (via Unsplash)