Shopping
A pop-up Christmas gift shop has opened in Manchester right next to the Christmas Markets
One of everything please.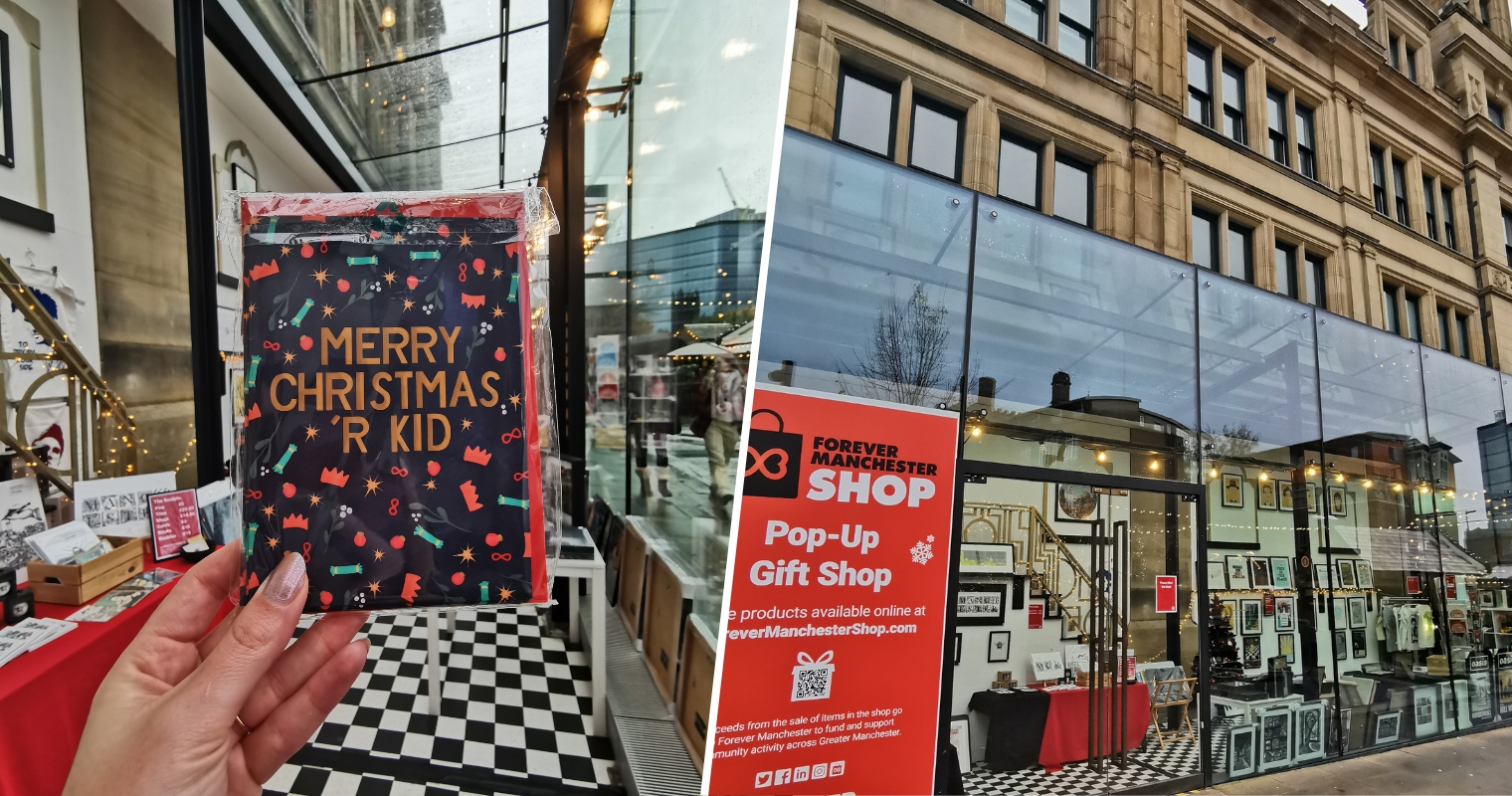 A new pop-up has appeared in Manchester ready to solve all your Christmas shopping woes.
The Forever Manchester Gift shop has opened its doors at the Corn Exchange and it's stuffed full of proper Manc gifts made by some proper Manc artists.
For the second year running, the shop has taken shape in a beautiful glass extension off the historic building, hoping to raise £25,000 for local community activities across the region.
Located right next to the Manchester Christmas Markets, the gift shop sells everything from music-inspired tea towels to Manchester-inspired Christmas cards to socks, coffee, mugs and more.
The main wall is covered with huge framed artwork, including colourful prints, photography and maps.
Throughout, there are gifts featuring This is the Place, the Tony Walsh poem that's become synonymous with Manchester, on coasters, postcards and limited-edition prints by Trevor Johnson.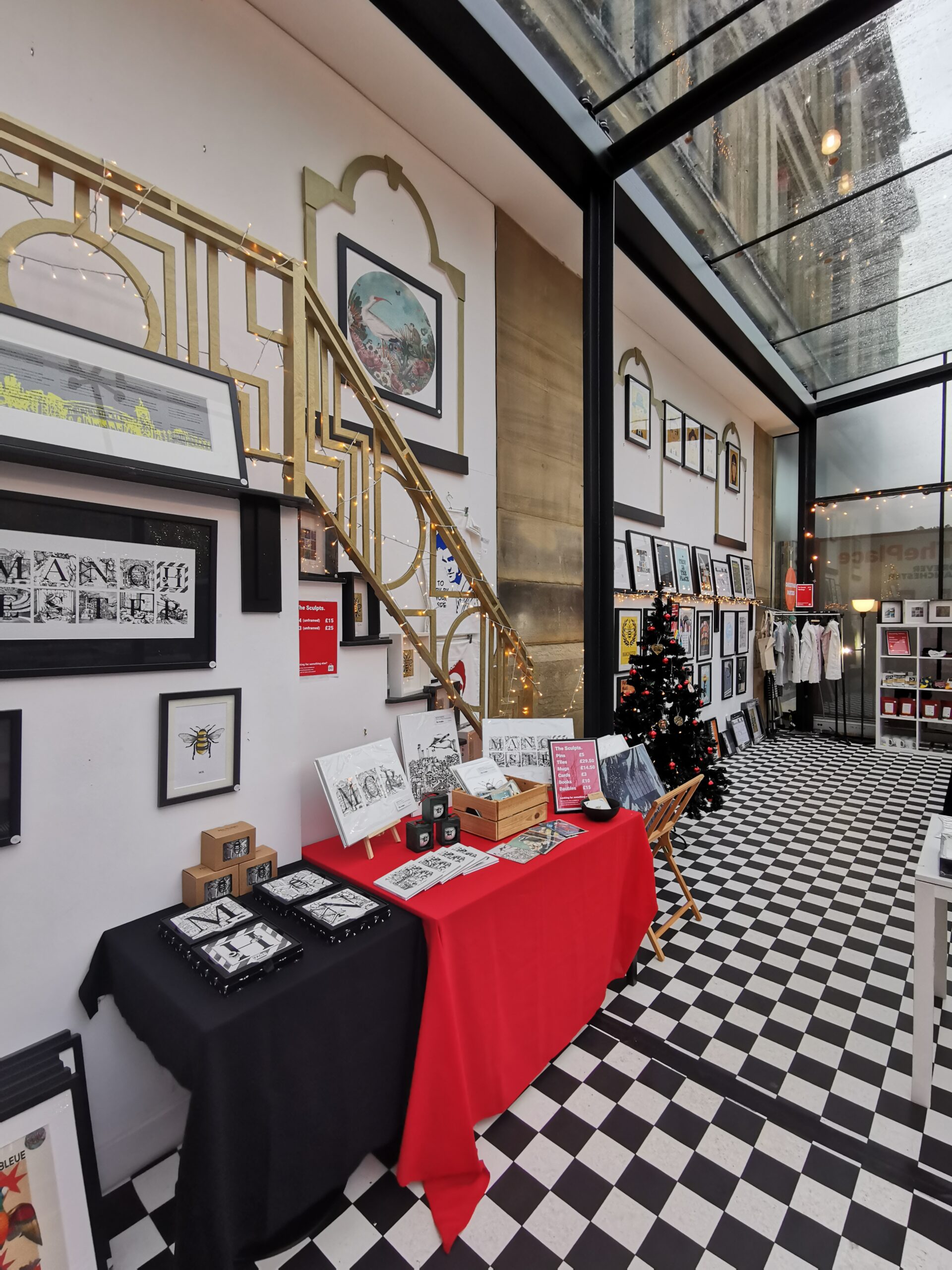 The Forever Manchester Christmas gift shop opened its doors for the first time last weekend and will remain open until 18 December.
All profits go to Forever Manchester, the only charity that supports and funds community activity across the whole of Greater Manchester.
There are also festive Captain Manchester tombola tickets on sale at just £5 online or in store, which gives entrance the chance to win £2000 in time for Christmas.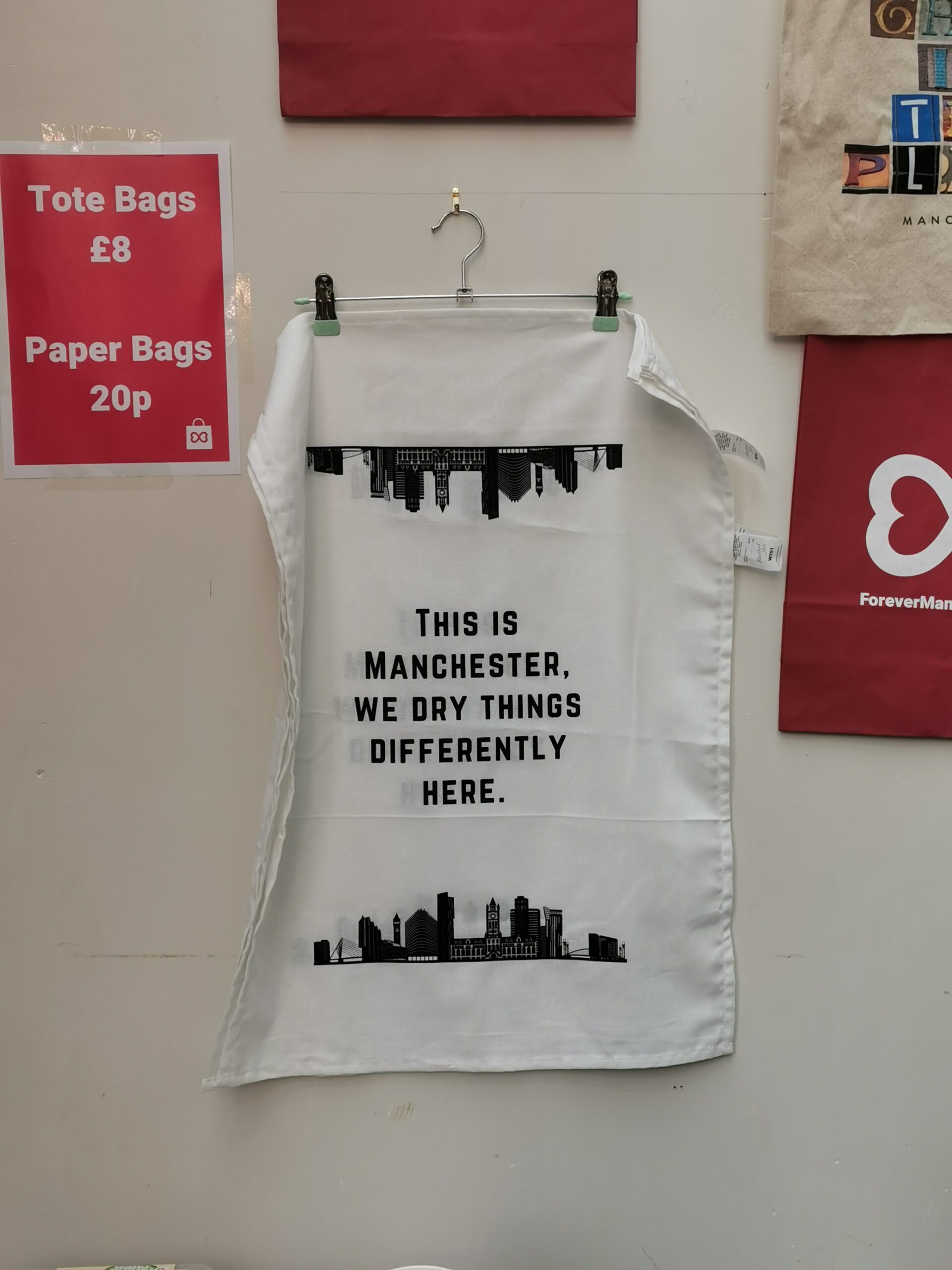 It's the second year that Forever Manchester has located its Christmas Gift shop at the Corn Exchange, who have kindly donated the space to the charity for the five weeks' duration.
Dan Davis, general manager at the Corn Exchange said: "We are really pleased we could offer the space again to Forever Manchester this year. It is a charity that we have supported for a number of years.
"There are some fantastic gift ideas for Christmas and the store really adds to the Corn Exchange's festive atmosphere."
Read more
Liz Page from Forever Manchester said: "We are excited to open our doors again at the Corn Exchange this year in the lead up to Christmas. We would like to thank the team for their ongoing support. It truly is a fantastic historic location in the heart of the city.
"Last year was great and this year we envisage even more customers as restrictions are no more and we can meet up with family and friends. We are looking to raise £25k to go towards community activities across our city.
"There is literally something for everyone who loves Manchester in our store. If you can't decide on what to go for, why not buy your friends or family members a Captain Manchester's festive Magical Tombola ticket at just £5 – if they win £2000 – you will be popular this Christmas!"
Forever Manchester's Christmas pop-up shop at the Corn Exchange is open Monday to Saturday, 10 to 6pm, and 11am to 4pm on Sundays.
Featured image: The Manc Group