Shopping
Sneak peak inside as Stockport's brand-new M&S Food Hall finally opens its doors
The retailer is back in the heart of the Greater Manchester once again.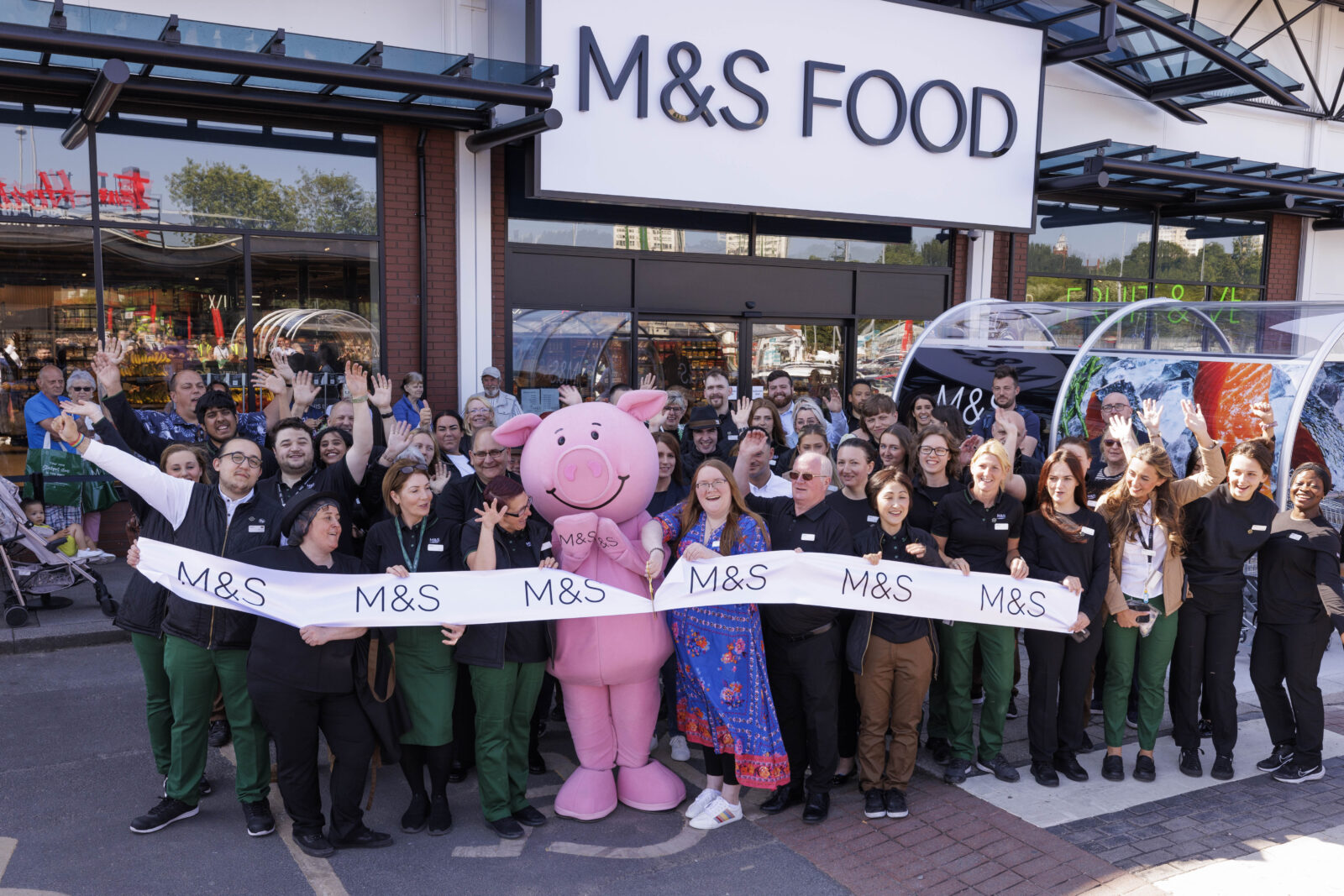 Stockport's brand-new M&S Food Hall has finally opened its doors, and some new images have been released so shoppers can have a sneak peak inside.
It's been a long time coming – but after it was announced earlier this year that the Greater Manchester town would see the return of M&S after the retailer notably-closed its large department store inside the Merseyway Shopping Centre back in 2021, Stockport's brand-new M&S Food Hall opened its doors for the first time yesterday.
Staff were joined by the retailer's iconic mascot Percy Pig to do the honours of cutting the ribbon, and welcoming the over 300 dedicated local customers who'd started queuing from 7am to get the first look inside the store.
The new 16,000 sq ft "market-style" Food Hall is located on Stockport Retail Park.
Inside the new store, shoppers will find fresh produce displays "brimming with great quality", a show-stopping bakery with fresh bread, pastries, and sweet treats that are all baked daily, and impressive array of fine cheeses from across Europe at a dedicated cheese counter.
There's also an M&S Wine Shop inside the store – with an award-winning selection of drinks to match and sommeliers on hand to tell you more.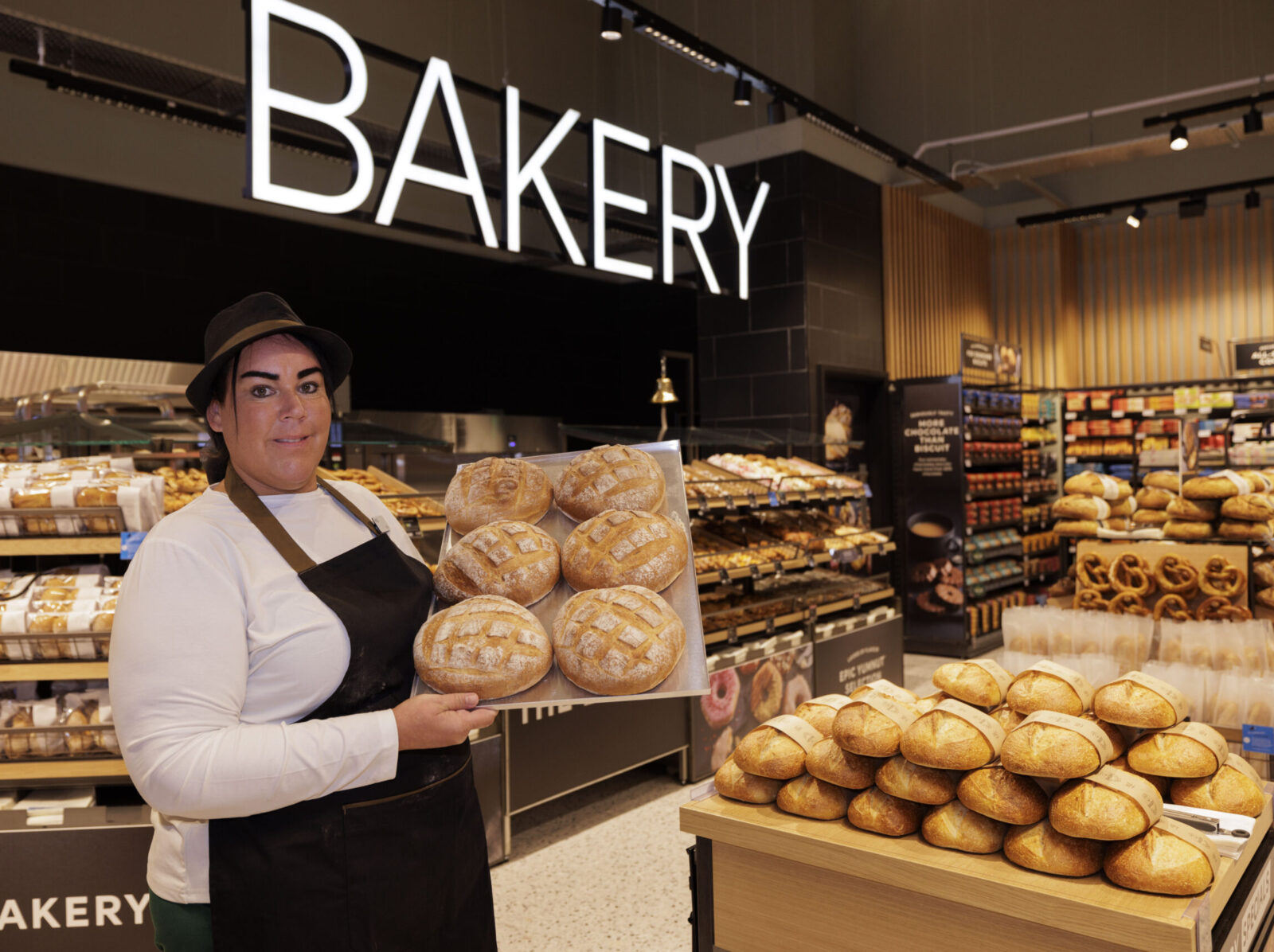 The reason there were hundreds of shoppers queued up outside so early in the morning yesterday was because the first 200 people to step foot inside the new store were handed special 'golden tickets', with every ticket guaranteeing a win, whether the win be a free bag of Percy Pigs, freshly baked cookies, or something even bigger.
And to mark the occasion of the new opening, one lucky customer even won a £200 M&S voucher
"We are thrilled to open our brand-new Food Hall in Stockport," Store Manager Anna Priest said at the grand opening yesterday.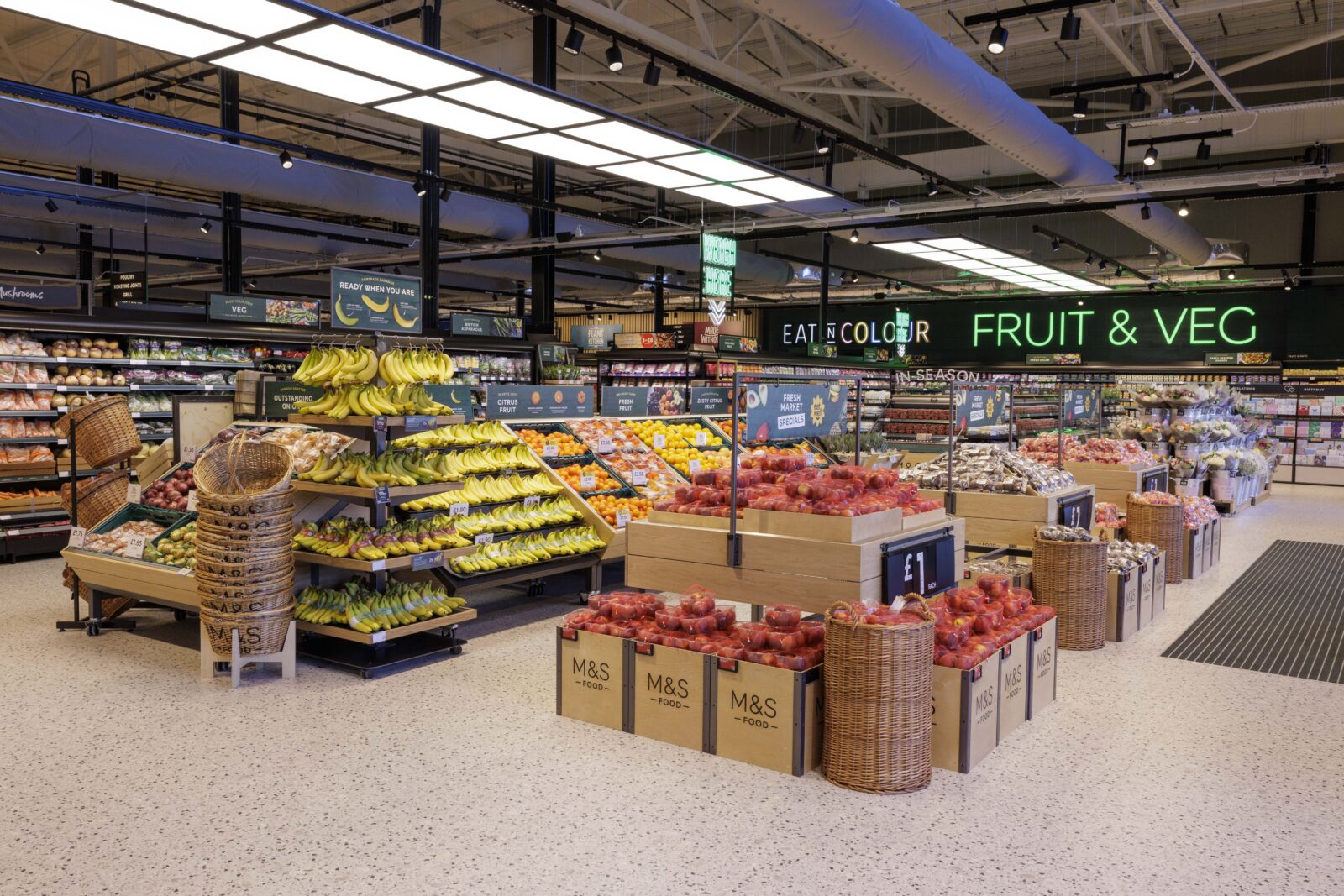 "The last few weeks have been spent putting the finishing touches to our new store and I'm exceptionally proud of my amazing team who have all worked so hard to make sure everything is ready for our big opening day.
"The store is an exciting investment in the future of M&S in Stockport, and I can't wait for our customers to explore all the new features that the store has to offer."
Read more:
The M&S Stockport Food Hall is among the first of 20 new M&S stores that are due to open across the country in 2023.
Major new stores are set to open inside the Trafford Centre and at Liverpool ONE later this year.
Featured Image – Supplied