Sport
Ex-Manchester City and England manager Kevin Keegan says he doesn't 'like ladies talking about men's football'
If you're wondering our opinion on his comments, you can refer to what Mary Earps said after she saved that penalty against Spain.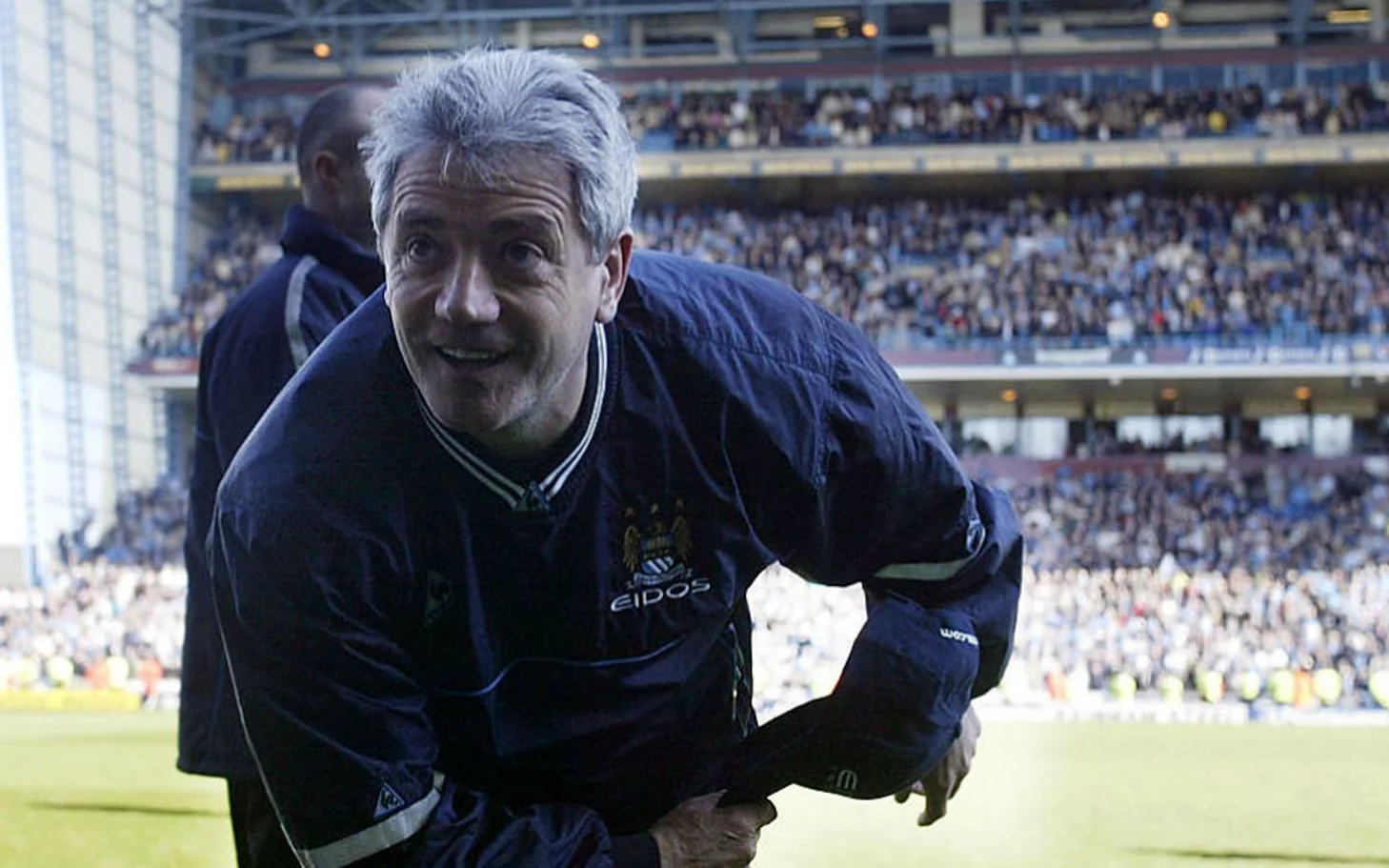 Former England star and Manchester City manager Kevin Keegan has said he doesn't "like ladies talking about men's football" in a recent interview. What year are we in again?…
That's right, as first reported by The Times, the ex-Man City, Newcastle and England boss took issue with female pundits and them weighing in on the mens' game.
Referring to international football being covered by those who used to play professional women's football, specifically, Keegan said: "I don't like to listen to ladies talking about the England men's team at the match because I don't think it's the same experience. I have a problem with that."
The 72-year-old's quotes were taken from his own self-titled talk, 'An Evening With Kevin Keegan', held in Bristol last week and although he did claim to be a big supporter of the women's game, he is apparently nnot so keen on female footballers talking about the male sport.
The OBE-awarded ex-pro and reitred coach reportedly went on to add, "The presenters we have now, some of the girls are so good, they are better than the guys.
"But if I see an England lady footballer saying about England against Scotland at Wembley and she's saying, 'If I would have been in that position I would have done this', I don't think it's quite the same — I don't think it crosses over that much."
We have never winced at the word 'lady' so much before. The article also claims that these comments were met with applause from large sections of the audience.
The reaction online and in the media on both sides has also led to another former manager coming out to give this two cents on Keegan's remarks, as Harry Redknapp appeared on TalkTV to say he was "brave" to come out with these opinions and that he "can see where he's coming from a little bit".
Read more:
"It's a great time for the ladies. When I was England manager [February 1999-October 2000] I went to coach the England ladies and I had this perception of what the quality would be like and they were so much better than I thought they were going to be."
He even joked about being surprised when he was nutmegged by a female professional during a training session. Wow, a professional athlete showing up an aging ex-pro for no other reason than their own sporting ability, we're stunned…
Even when Keegan did trying to speak more positively on "good lady presenters", stating that he was set to be working with Gabby Logan in two days time, instead of acknowledging her as the seasoned sports presenter, pundit, former GB gymnast and household name we all know, he instead referred to her simply as "Terry Yorath's daughter".
Honestly, how are we still hearing condescending rubbish like this in 2023? Also, why should, say, Jill Scott's opinion — an individual who has actually won a major trophy at international level — not count for just as much (if not more) than the countless male ex-pros then get on to talk about every tournament?
For all the latest news, events and goings on in Greater Manchester, subscribe to The Manc newsletter HERE.
Featured Image — Manchester City/Lionesses (via Instagram)/Sky Sports