Sport
Pep Guardiola apologises for 'stupid' Steven Gerrard comments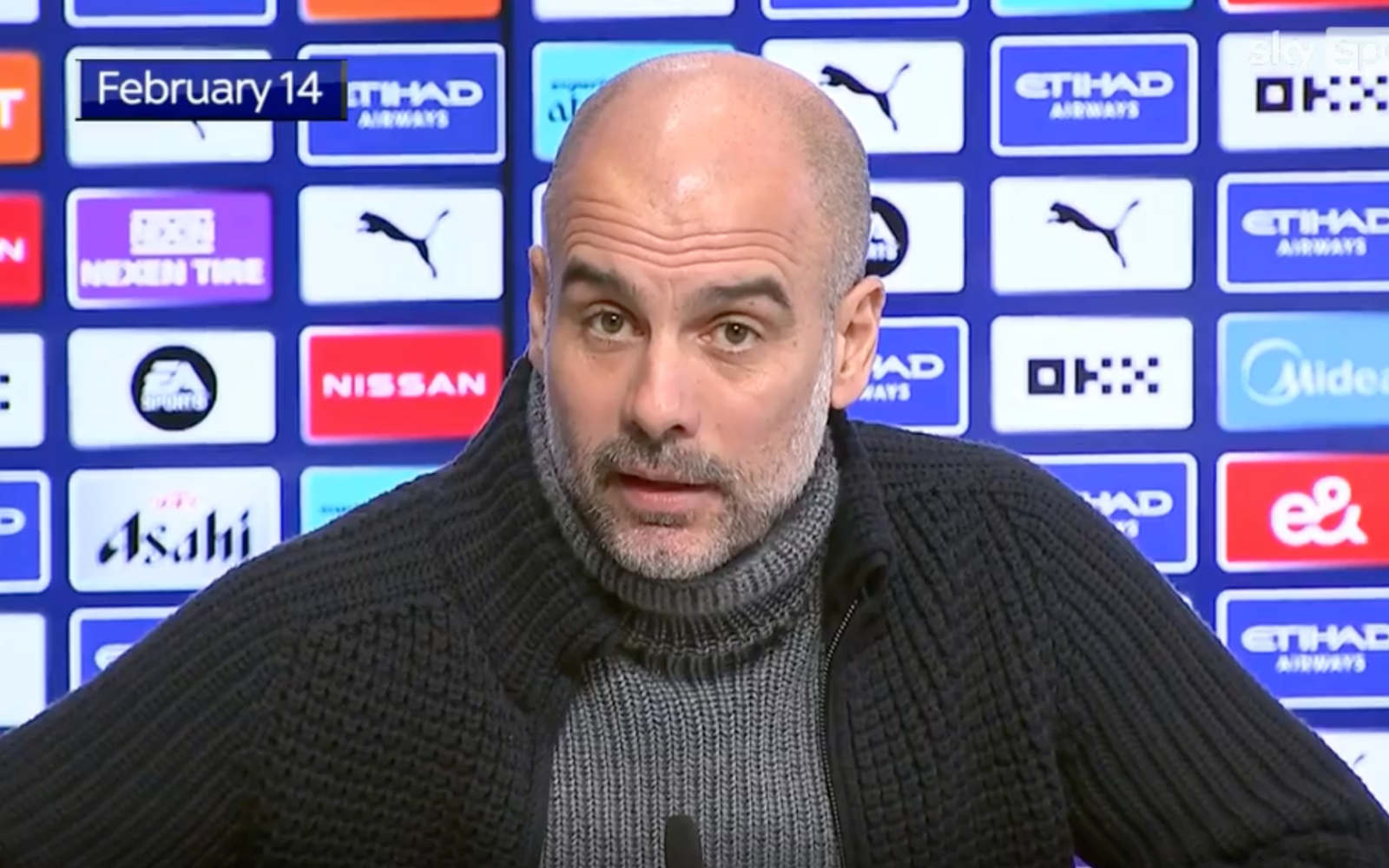 Pep Guardiola has apologised to Steven Gerrard for what he has called an "unnecessary and stupid comment" regarding the former Liverpool player's infamous slip.
The Manchester City manager began his pre-match press conference ahead of Wednesday's game against Arsenal by holding his hands up for the remarks he made last week.
Pep made an off-the-cuff dig regarding the Merseyside legend's infamous slip against Chelsea which handed City the title back in the 2013/14 season while being grilled about his club's FFP charges, responding by "was that [the slip] our fault?"
Now, just days later, the 52-year-old told media members that he wanted to make a quick statement before discussing fixtures.
As you can see, the Spaniard seemed fairly remorseful over the comments he made on 10 February.
"I apologise to Steven Gerrard for my unnecessary and stupid comments I said last time about him," he said, adding, "He knows how I admire him and his career, what he has done for this country where I'm living and training."
The City coach went so far as to say: "I am ashamed of myself for what I said because he doesn't deserve it. I truly believe in my comments in my previous press conference to defend my club but I didn't represent my club well putting his name in these stupid comments.
"I apologised to him personally but I have to do it here as well. I'm so sorry for him, for Alex his wife, kids [and] family because it was stupid."
Read more:
As far as we know, the former Liverpool and England midfielder turned manager is yet to make a comment, but it's clear he and Pep have already moved past the small albeit admittedly unrelated dig.
Gerrard, 42, was sacked from his most recent job at Aston Villa back in October and has been without a job ever since, so it did feel a bit like kicking a man when he's down.
Moreover, it did feel completely out of nowhere given the subject of the question was to do with Man City's FFP controversy after being found guilty of an estimated 115 breaches.
Their fate is yet to be decided but people are already debating what would be a fitting punishment for 14 years of alleged offences.
For all the latest news, events and goings on in Greater Manchester, subscribe to The Manc newsletter HERE.
Featured Image — Sky Sports/BT Sport