Travel & Tourism
A gay naturist hotel is opening in Blackpool with a 24-hour alcohol licence
It will house a club open until 2am, with room for up to 50 'like-minded' gay naturists.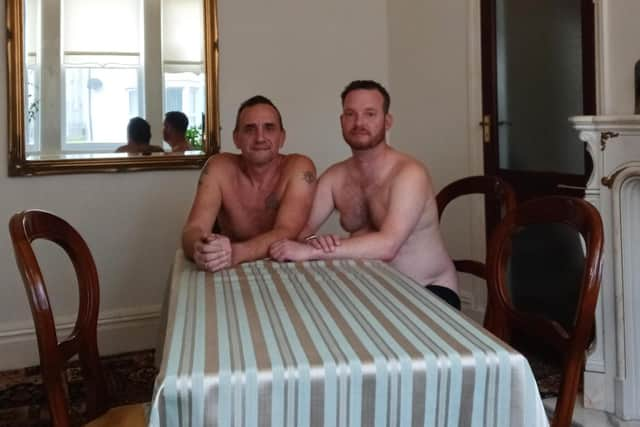 A gay naturist hotel is set to open in Blackpool – and it has the most excellent name we've heard in some time.
Designed exclusively for gay men, the new club and hotel will move into Blackpool's former Graydon Hotel on Banks Street and will be known as Welhorney's. Yes, really.
An application has been submitted to Blackpool Council by Darren Yeomans, who has worked in the adult industry for over 20 years and plans to invest thousands into the new project.
He and his partner, joint applicant Paul Richardson, intend to transform the seaside hotel into a haven for gay naturalists where they can roam freely, "mix in a gay environment with other like-minded people and just chill."
Their application to Blackpool council for Welhorney's shows a request for a 24-hour alcohol licence, as well as plans to install a small 50-capacity club that will be accessible to hotel guests and private members.
The naturist club will be kept inside the hotel, with rooms screened off and hedges veiling windows outside to ensure further privacy. Applicants said it will likely open until 2am, and 'mainly' at weekends.
Read more: Bolton could be getting a swingers club with its very own sex dungeon
Dressing gowns will be stationed at exits for guests wanting to go outside for a smoke or for use in the case of an emergency exit, such as a fire.
Some residents have raised concerns about the new development, voicing fears the name was 'inappropriate' and that it could 'lower the tone' of the area.
One objector said in written evidence: "Welhorney's has been described as a 'naughty naked night club' which will be open to the public."
However, when speaking to a licensing hearing, Darren Yeomans contested this as he told council bosses: "I have worked in the adult industry for 20 years, but this is a new project which I am investing thousands of pounds into.
Read more: Tesco recalls sausage rolls, steak pies, and more over fears they could be 'unsafe to eat'
"The council know what we want to do, which is to have a naturist hotel using our public areas. The bedrooms are the private area, and consensual sex takes place in every hotel."
A decision on the application is due to be made by Blackpool council in the coming weeks.
Featured image – Welhorney's