Trending
Ice cream sellers are complaining Cadbury Flakes are now 'too crumbly' for 99s
Is the "crumbliest, flakiest milk chocolate in the world" now... too crumbly?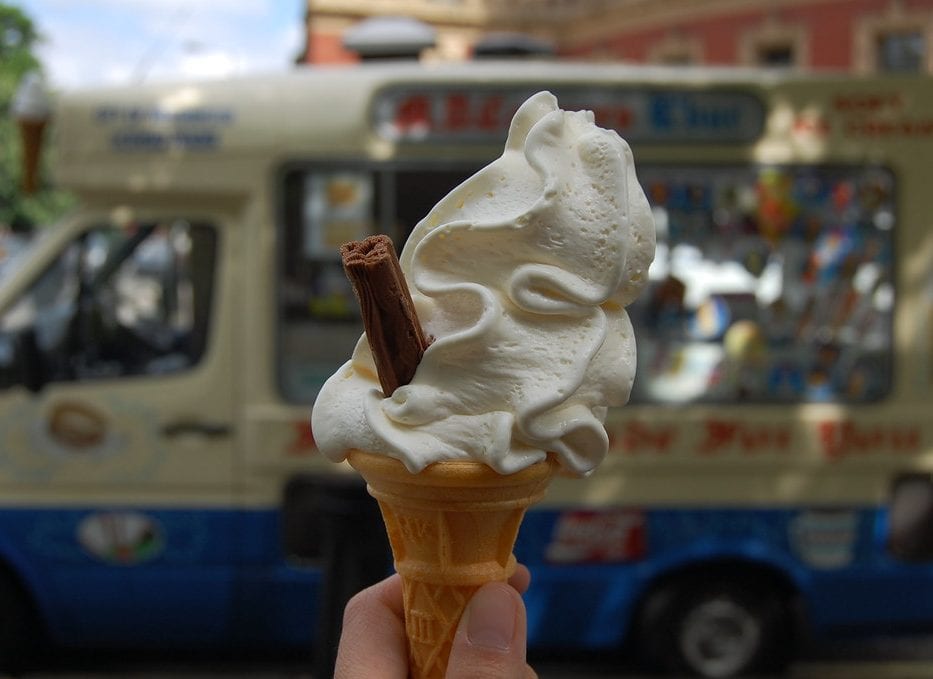 The Cadbury Flake is an icon of British confectionary.
First developed all the way back in 1920, and surprisingly discovered just by chance thanks to Cadbury Bournville factory employee, Ralph Thompson – who noticed thin streams of excess chocolate falling from moulds cooled into flaky ripples – the Flake has gone on to become a beloved sweet treat, not just in the UK, but in several other countries worldwide too.
Due to the success of the chocolate bar, by 1930, Cadbury began selling half-sized Flakes specifically for sticking in the top of vanilla soft serve ice cream, known as '99 Flakes', which were served by ice cream vendors nationwide.
Many will be familiar with the famous 1983 advert, where Cadbury chose to brand Flakes as "the crumbliest, flakiest milk chocolate in the world".
But could the day finally be here? The day when the "the crumbliest, flakiest milk chocolate in the world" is now just too crumbly to stick in 99 cone? Well, according to a growing number of ice cream sellers, this is apparently the case.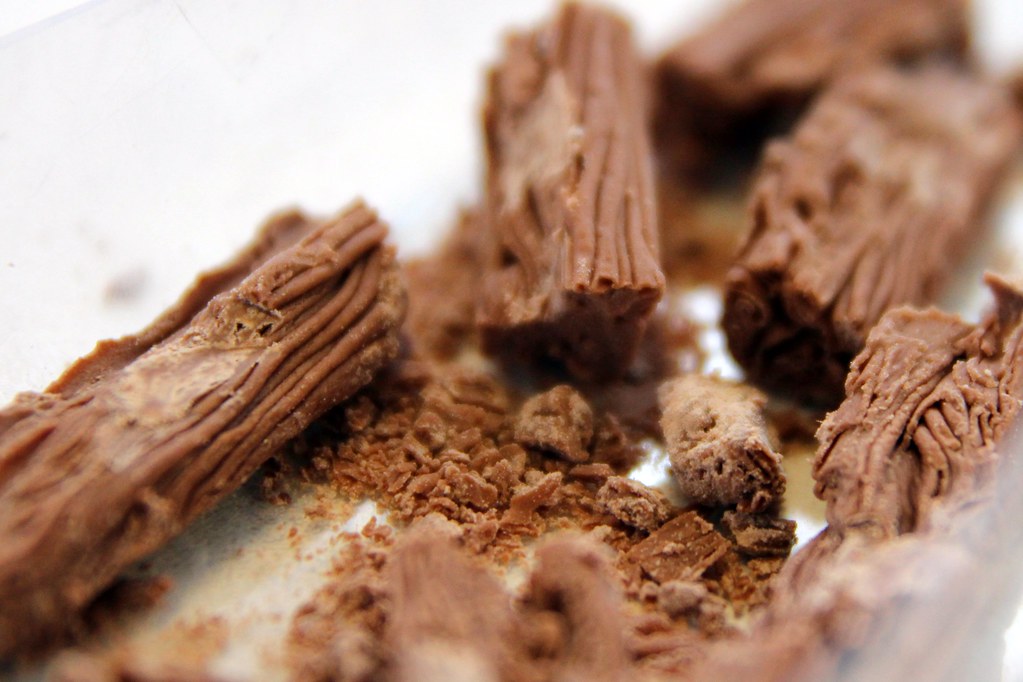 With the UK having been treated to some warm weather recently, and the hottest day of the year even on the horizon this bank holiday weekend, it's led to ice cream traders across the country complaining that 99 Flakes have started deteriorating in quality since the production of the chocolate treats was moved over to Egypt in 2020.
Vendor John Taylor, who owns of C&M Creamery Ices in North Yorkshire, complained to the BBC that the quality of 99 Flakes nowadays is "embarrassing for an ice cream man".
"You can't give someone a 99 with a broken Flake," he added.
Lawrence Glauser, owner of Lorenzo's Ices in East Yorkshire, agreed with fellow vendor John and described the situation as a "big issue" because often at least a quarter of the Flake boxes are "unusable" – which has left him having to resorting to more creative measures.
"I now serve trays of ice cream and sprinkle bits of Flake on top," Lawrence revealed, "I shouldn't have to do that. I'm fed up of the wastage".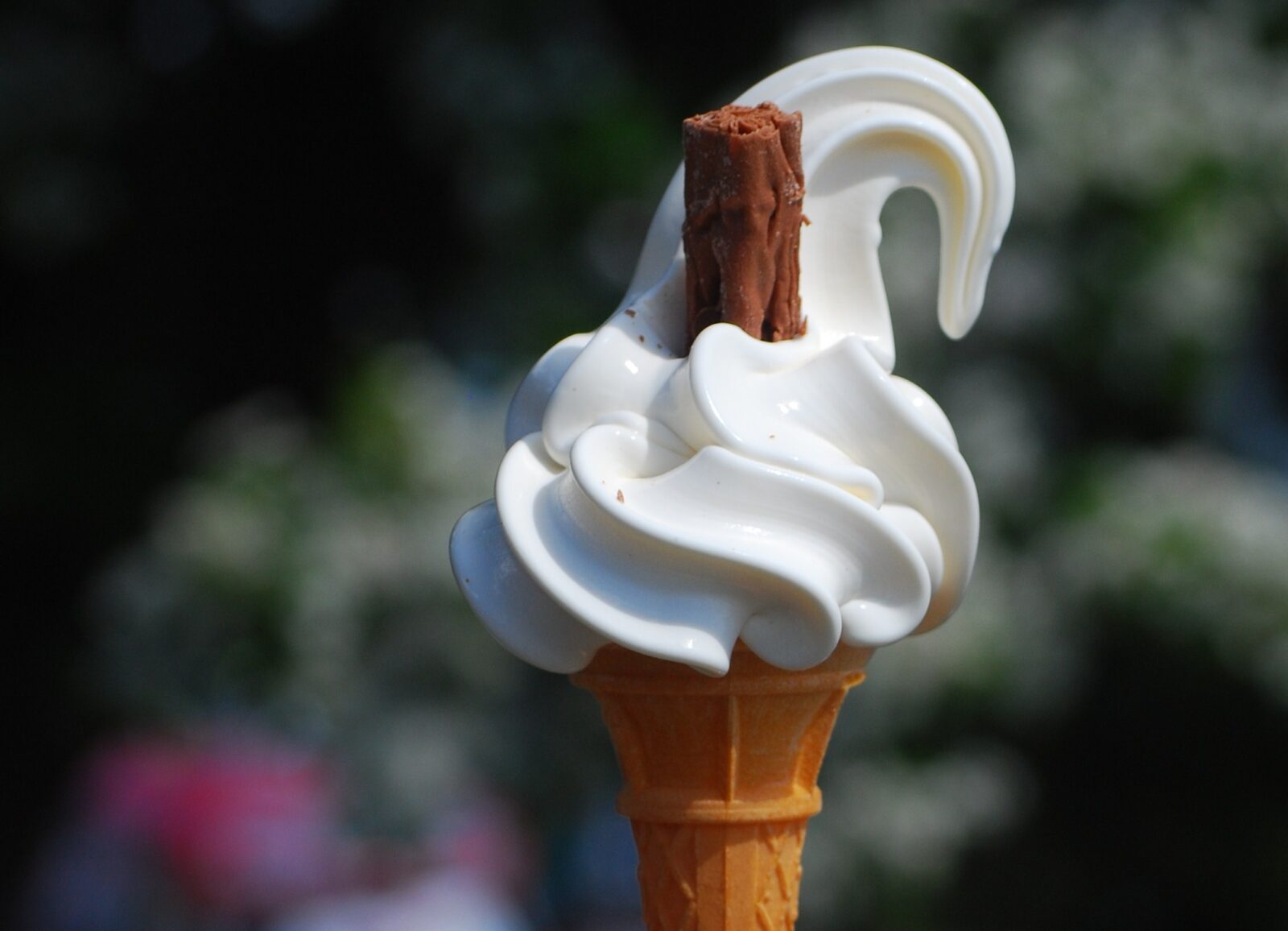 Katy Alston, who is the president of The Ice Cream Alliance, says she won't be using Cadbury Flakes in the 99s she sells from her ice cream van in Bognor Regis for the first time ever this year, as she claims she sometimes has to throw at least half the box away because "they've all been broken", which doesn't help when she has a reputation to maintain.
"If you order a 99, you want a good solid Flake in it," she concluded.
Addressing the growing concerns, a spokesperson for manufacturer Mondelēz International said: "Cadbury Flake 99 is a naturally delicate and crumbly product, and we have processes in place within our supply chain to avoid any breakage as much as possible.
"We are aware that recently some customers have received product which does not meet our usual high standards. This has been addressed following recent improvements to our production processes although some prior stock may remain in circulation.
Read more:
"We are in the process of liaising with our customers (wholesalers) to support those potentially impacted.
"We sincerely apologise for any inconvenience caused".
Featured Image – Flickr