Trending
Manchester crowned one of the most popular city break destinations in the UK
It also ranks in the top spots for city break destinations across Europe too.
Manchester has been ranked as one of the most popular city break destinations in the UK, according to a recently-conducted survey.
Of course it has – Manchester is one of the greatest cities in the world, if you ask us.
Is it the city's renowned sporting history? Booming nightclub scene? Or simply just its welcoming and easy-going locals that make it so attractive to visitors? Whichever way, Manchester is often confidently mentioned in lists of the country's 'must-visit' cities among tourists.
In fact, it's been crowned as the top city break destination in the North of England for 2020.
A recently-conducted survey by Manchester-based luxury aparthotel company CitySuites has seen our city beat out the likes of Liverpool and York for top spot in the North, but how popular is Manchester when compared with other attractive city break destinations in the UK, and even with the rest of Europe?
Whilst London and Edinburgh have taken the top two spots in the UK, Manchester comes in at number three.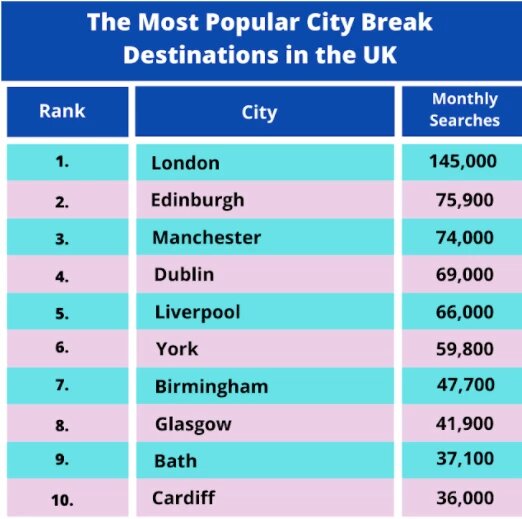 Using Google search data obtained from Keyword Finder tool, the top 10 list has been devised using a number of analyses based on the phrase 'hotels in X', with X being the most searched for cities across the UK, and the term 'hotels in Manchester' was reportedly searched for an average of 74,000 times each month.
Other popular UK cities such as Dublin, Glasgow and Cardiff also featured in the top 10 list.
When it comes to the rest of Europe though, how will Manchester fair? Well, it's not budging – it's sitting firmly at that number three spot, having been searched on average of 74,900 times across the UK.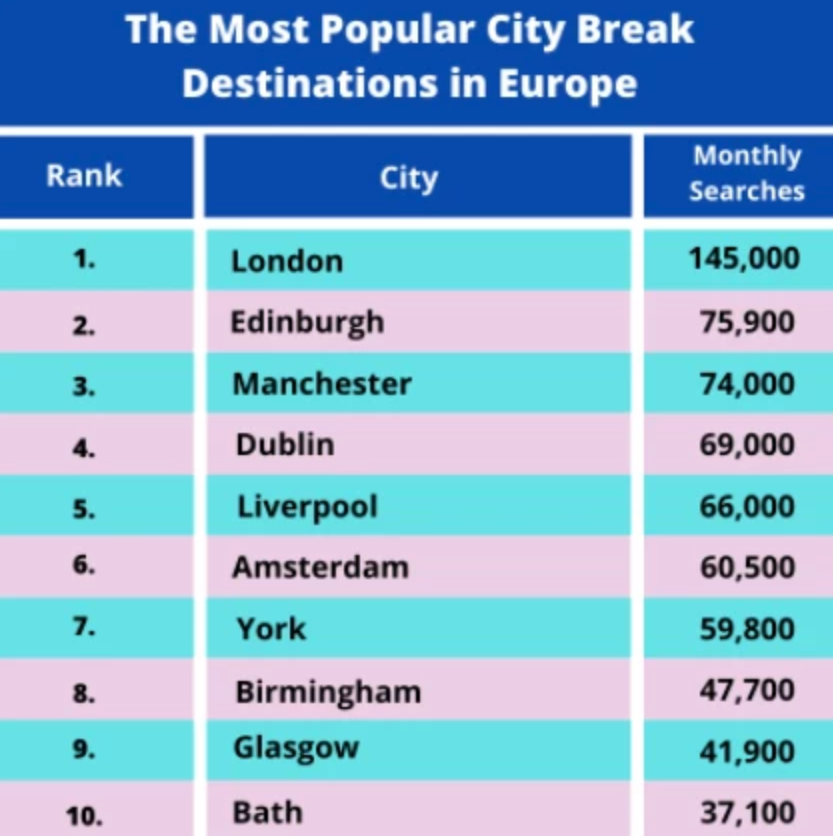 Surprisingly, or maybe not that surprisingly at all to us Mancs, the search term 'Hotels in Manchester' actually receives more searches in the UK each month than terms such as 'Hotels in Amsterdam' and 'Hotels in Paris', which could suggest that city breaks in Manchester are much more desirable amongst us Brits than those overseas at the moment.
These search figures certainly align with the rise in staycations reported across the UK amid the coronavirus (COVID-19) pandemic.
For more information on top city breaks in 2020, you can visit the CitySuites website here.